Clint Eastwood, Tom Hanks and retired generals of the Army and Air Force have all praised the new memoir, "Grateful American." The author, actor Gary Sinise, tells the story of his personal pivot from a life on the stage to a life of service.
Sinise is one of three local actors – along with Terry Kinney and Jeff Perry – who founded Steppenwolf Theatre Company in 1974.
Gary Sinise spoke with Chicago Tonight about the early days of Steppenwolf, honoring veterans and first responders and John Callaway, the journalist who created this program.
TRANSCRIPT
Brandis Friedman: In January 1984, a WTTW camera crew sat down with Vietnam veterans and the cast of the Steppenwolf Theatre show "Tracers" – including 28-year-old artistic director Gary Sinise, who started Steppenwolf while still a teenager.
Gary Sinise: Back in the early '80s at that time, right here at Steppenwolf Theatre, I got involved with supporting local Vietnam vet groups. I directed a play that John Callaway came in and documented because it was a very powerful play about Vietnam veterans, and this was a time when our Vietnam veterans were still, you know, struggling and kind of in the shadows. And we were telling their stories on stage every night, and John wanted to come in and document that.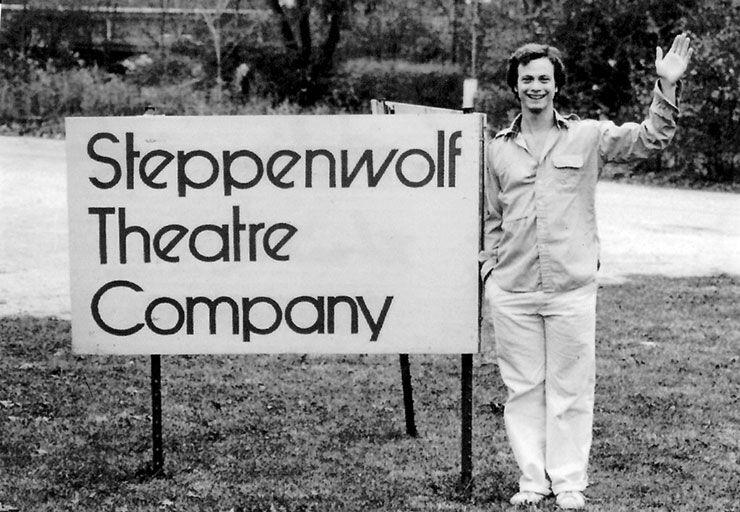 Gary Sinise was one of the cofounders of Steppenwolf Theatre in 1974.
Friedman: Sinise credits his experience with the play – and service members from his own family – for planting the seeds of a lifelong interest in serving veterans.
And, of course, in "Forest Gump" he famously portrayed Lieutenant Dan, a wounded Vietnam veteran trying to reclaim his life.
His Lieutenant Dan Band has played for veterans across the country and beyond.
Sinise: I started playing music for the troops after my initial USO [United Service Organizations] visits to Iraq and around the world, and I wanted to entertain in the great spirit of Bob Hope and the entertainers of the past. [I] had some musicians that I played with here in Chicago and asked the USO if I could take them with so we could put on a show. That was back in 2004, and we [have] played hundreds of shows for the troops since then.
Friedman: He details the journey in his new book.
Sinise: Over the years I've just traveled so much in support of the military and veteran community and our first responders, as well, and been on hundreds of bases, been to the hospitals, met extraordinary people. I wanted to document some of that, but then I started thinking, 'Well, maybe what the broader story is, how I got to that,' and so that's why the book is called, 'A Journey from Self to Service.'
In the early part of my career I was focused on my acting and building a theater company and kind of working on my self-interest at that point, and then after Sept. 11, I just felt called to try to use some of the success I've had in the movie and TV business to do some good for our veterans, and it's developed into a full-time service mission [of the Gary Sinise Foundation].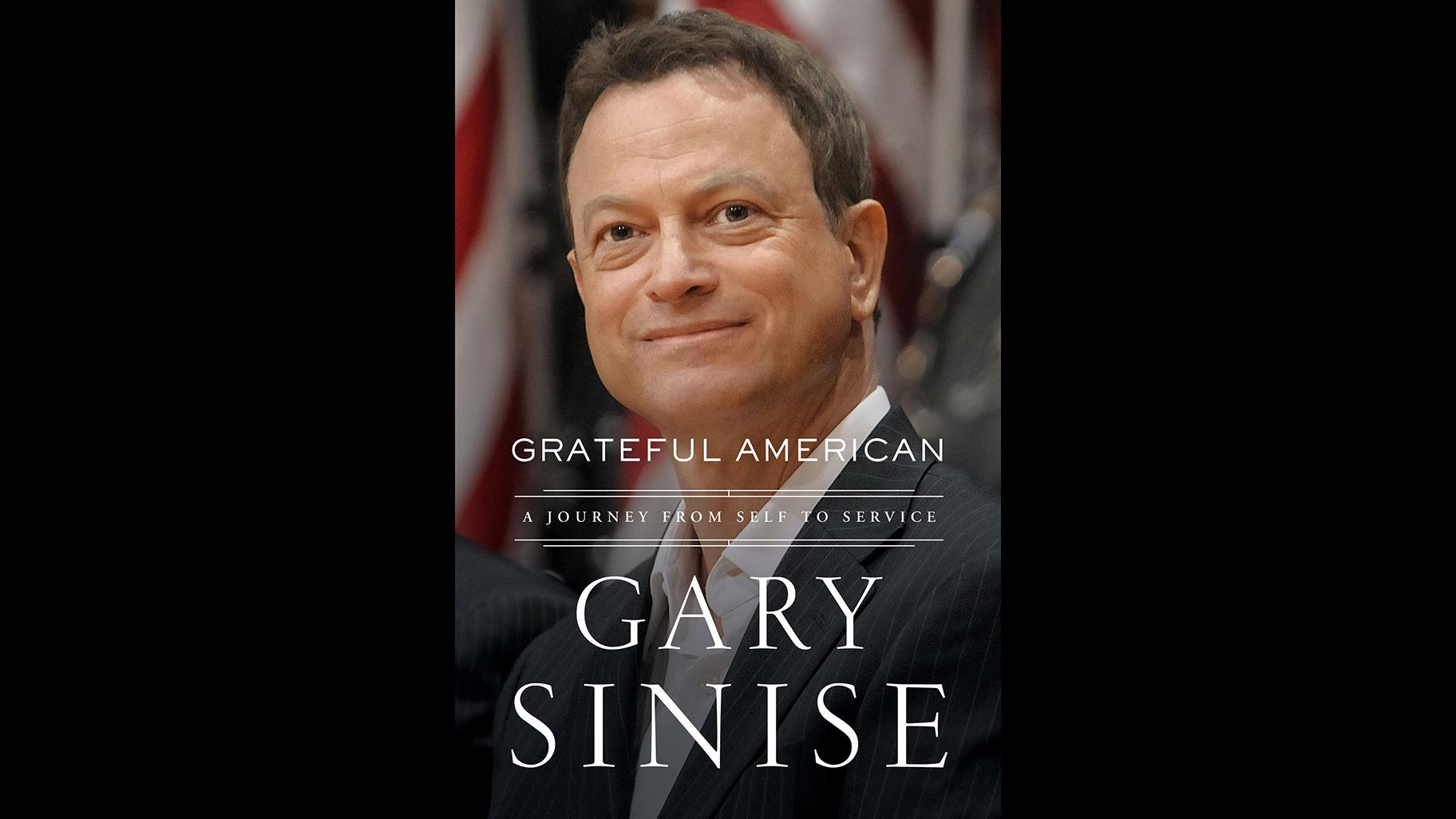 Friedman: We asked about the early days of the theater he started with friends 45 years ago.
Sinise: I always think about the young 18-year-old acting student who walks into this giant building that we have – three theaters in here, you know, we own a couple of other buildings in the neighborhood here – and then discovering that this whole big thing here was started by somebody that was, you know, kids that were just their age. You know, it really goes back to high school.
It really is a great American story when you look back at the early days of it where it was just a passionate desire to do plays, find any space we could to do them in and continue to try and raise money or come up with ways we could promote our plays. We'd march in parades and stand on corners with flyers to tell people, 'Come see our plays.' It was a lot of struggle in the beginning, a lot of challenges, but we kept at it because we loved what we were doing and we felt we were good.
Friedman: Sinise first acted at the age of 16.
He appeared on Broadway in 1982 with John Malkovich in Steppenwolf's breakthrough production of Sam Shepard's "True West."
And he played Tom Joad in the Tony Award-winning production of "The Grapes of Wrath" in 1990.
But he hasn't been on stage since the summer of 2001.
We wondered if he might return someday.
Sinise: I can't say never. I never know what's going to happen. But right now my focus is to get out there [and] promote the book. I've got a lot of service work we're doing – the Gary Sinise Foundation has grown tremendously in the last eight years. It's a full-time, full-service mission. I hope the foundation can live a long life. Just like Steppenwolf, it started with a passionate desire to help our service members, just as Steppenwolf started with a passionate desire to do plays.
---
Below, some more thoughts from Sinise during his interview with Chicago Tonight.
On Steppenwolf setting aside performances specifically for veterans:
Sinise: In 1984 when we did this play, 'Tracers,' I wanted to provide an opportunity to veterans to come and see the show for free, so we designated Tuesday night of every week as kind of our night for veterans. Two hundred vets would be in the audience every night, and it grew and grew.
Every week, there'd be more veterans trying to get in, and that planted the early seeds for what became Steppenwolf's longtime Veterans Night. For each one of our plays, we designate the final dress rehearsal as our Veterans Night and we bring in veterans and give them a free show.
Now, the Gary Sinise Foundation actually sponsors that, and we provide a dinner as well. So they get dinner and a show and it's all for veterans, and that started all the way back in 1984.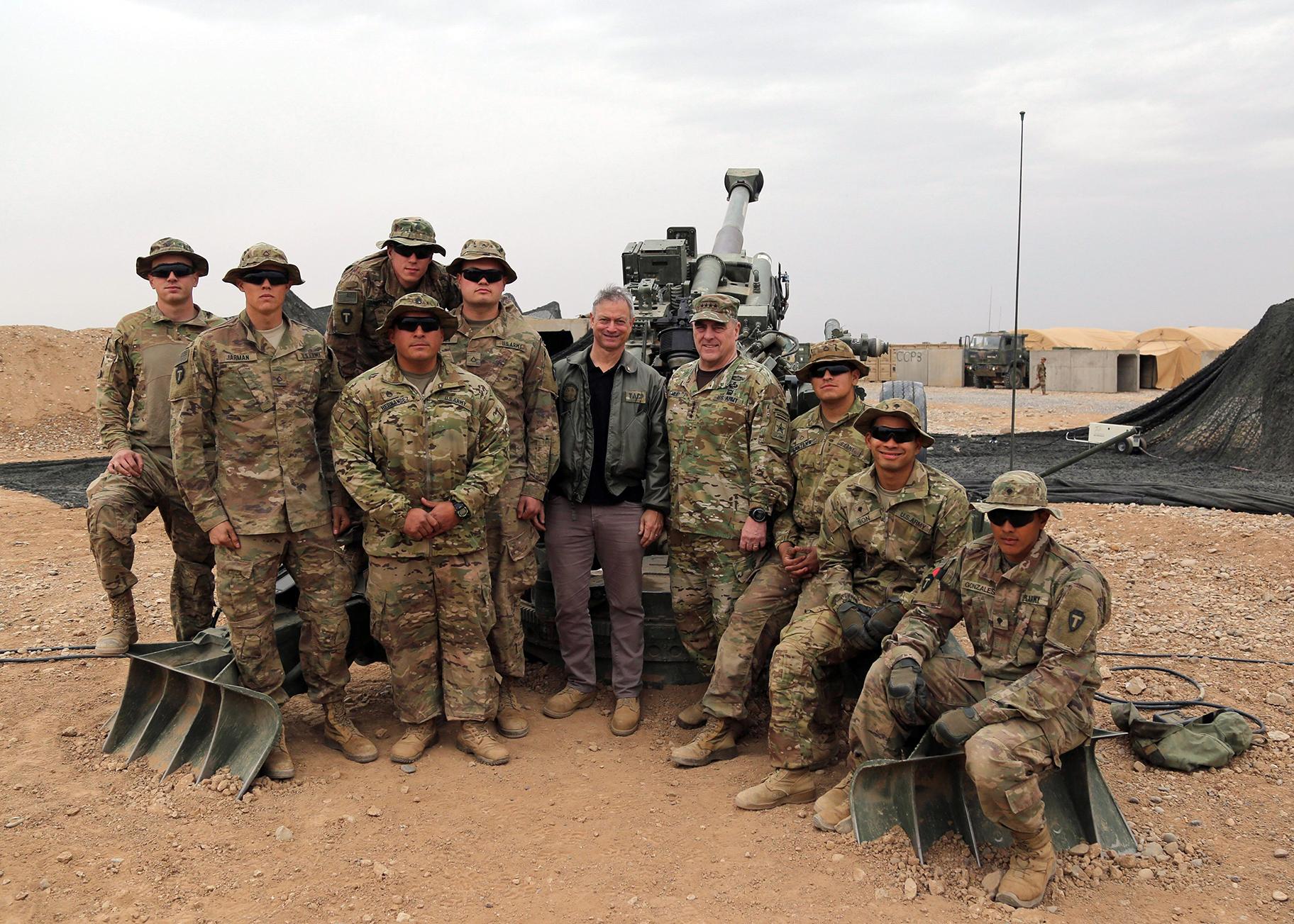 Sinise posing for a photo with members of the U.S. military.
On Steppenwolf's ascent in the early 1980s from a Chicago theater to a national force: 
Sinise: I took over as artistic director in early 1981. I do remember – and I document this in "Grateful American" – wanting to expand. I wanted to move our plays to New York City and try to branch out a bit.
It was challenging at the time, not everybody agreed with that. We were trying to open a new theater at the same time here in Chicago, so there was some disagreement back then about how we should do that and whether we should do it at all. I thought it would be good and we just pushed for it. And once we got things open there in New York [with their production of Sam Shepherd's "True West"], we started taking plays there every year after that.
Within two or three years of taking our first play to New York, we won the regional theater award at the Tonys as Best Regional Theater. We were a young company at the time, but we were doing some exciting things and fun things, and it got the attention of the national media. I remember that was a great time for Steppenwolf because everything was new that we were doing. We'd never gone to New York City, never moved shows out of town before, and all of a sudden we were doing our plays in other cities. It was a great period for Steppenwolf.
---
Related stories: