This month Steppenwolf Theatre launches its 40th full season.
That journey famously began in the early 1970s in the basement of a church in Highland Park. The company first grabbed the attention of Chicago audiences–and ultimately changed the face of American theater–with its dynamic ensemble approach to performance and bold storytelling. Their story is now being told by an insider.
In his new book "Steppenwolf Theatre Company of Chicago: In Their Own Words," John Mayer talks about the founders of Steppenwolf, who he attended high school with, and presents an oral history of their incredible rise in the theater world.
Phil Ponce discusses the book with its author Mayer and Francis Guinan, a Steppenwolf ensemble member since 1979.
Below, an excerpt from the book.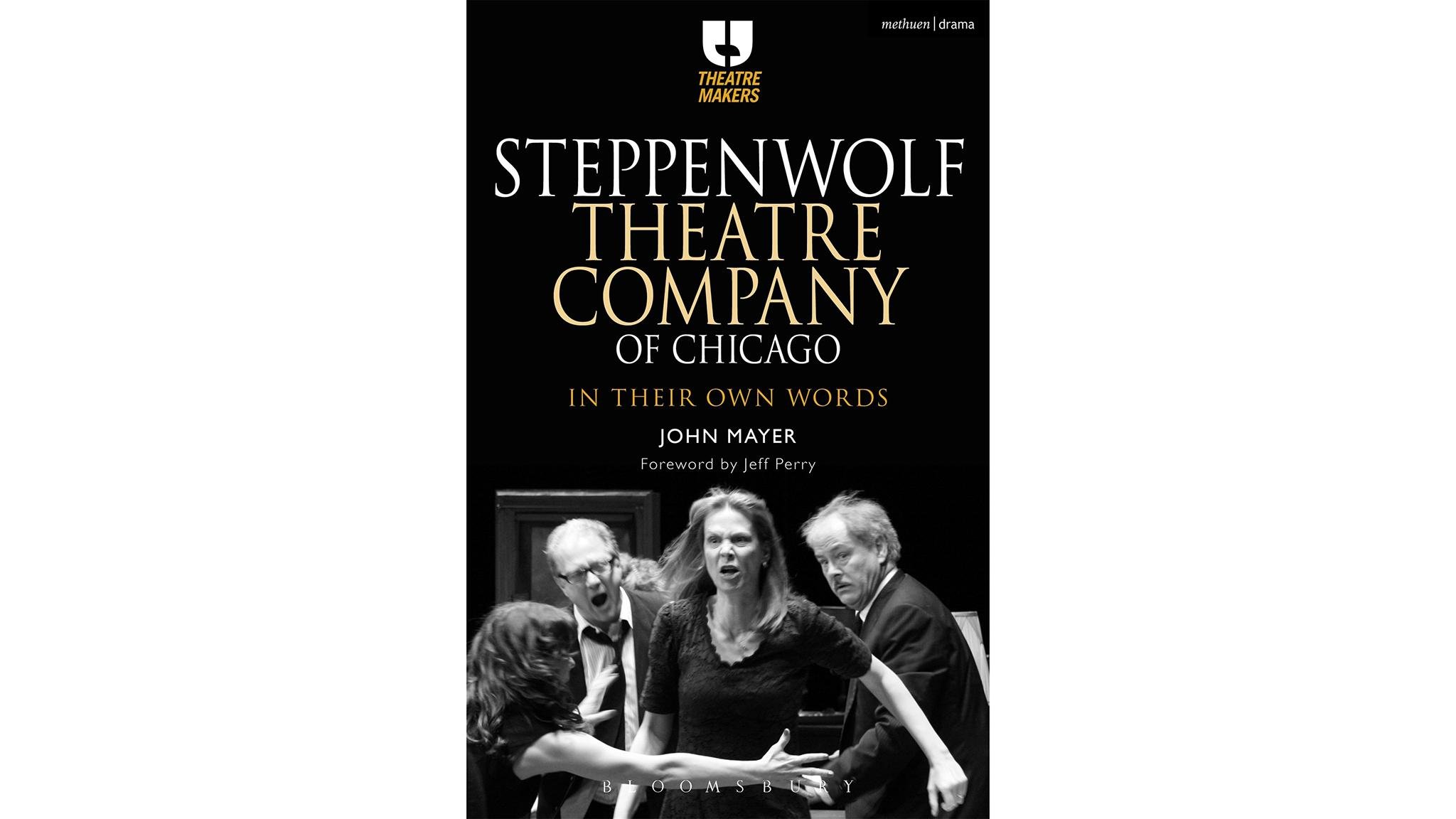 The Roots of Steppenwolf
It was 1941, and 12-year-old Barbara June Fluhrer made a telephone call that in
many ways would represent the philosophy that shaped the lives of many of her high school students at Highland Park High School in suburban Chicago, the birthplace of
Steppenwolf Theatre Company. She recalled,
I called the acting studio where my mother worked and said, 'Momma, Sally set fire to the house and there's water everywhere.' Said my mother, 'Well, then, get the mop.' And she hung up.
The self-empowering "do-it-yourself" principle implied in this simple story would become the backbone for the entrepreneurial approach applied by two of her students,
Gary Sinise and Jeff Perry, who with Terry Kinney would be the founders of
Steppenwolf Theatre Company. The three would set in motion an approach that would reimagine the American theatre. Perry said of his mentor:
With her giant industrial flamethrower of life-loving, theatre loving knowledge and practice Barbara June revealed what became the seeds of our passion.
High-school theatre for Sinise and Perry was a religion. There were directing class projects, as well as a regular four-show school season; it was as though they were in a stock company during high school, often rehearsing multiple plays at one time, while simultaneously performing in other shows in the evenings.
In 1973, Sinise and Perry put their classroom experiences to work in a collaborative final directing class project, Brian Friel's Philadelphia, Here I Come. Their cast and various friends transformed a seldom-used portion of the school cafeteria into a black box theatre for their production. Sinise fondly remembered his first foray into directing:
Everybody had to find a place to do their final project, so we did productions in hallways, in the parking lot, everywhere. I went to the principal and asked if we could turn the cafeteria into a theatre on the weekend. We put floodlights in coffee cans and some guy's dad had a wire store and we got all the wires and cables, and somebody else's dad had a conduit or hardware store, so we got all this conduit. We used the school's risers and cafeteria chairs and made a theatre-in-the-round.
Simultaneously, other future members of the ensemble, including Terry Kinney,
John Malkovich, Al Wilder, Laurie Metcalf, Moira Harris, Joan Allen, Rondi Reed,
Randy Arney, Francis Guinan, Nancy Evans, Tom Irwin, H.E. Baccus, many from small
Midwestern towns, were learning from a variety of influential mentors at Illinois State (ISU) and Eastern Illinois University. One young professor at ISU, Gail Cronauer, was an inspirational force:
I was young and passionate with boundless energy. I did dinner theatre in the area, because I was so hungry to act. The place (ISU) was very established at the time and I think my coming in began to signal a bit of a shake up.
Cronauer's energy clearly meshed well with the company members she encountered who were not looking for "established". They wanted energy. They wanted passion to match their own. In 1974, Perry joined the others at Illinois State University to study theatre, but he continued to support Sinise's goal of starting a theatre back home in Highland Park.
Three plays under the name Steppenwolf Theatre occurred in 1974: And Miss
Reardon Drinks a Little, Grease, and Rosencrantz and Guildenstern are Dead; all played to enthusiastic audiences. Perry's classmate from ISU, Terry Kinney, gave his first Steppenwolf acting performance in Rosencrantz and Guildenstern are Dead. After
Rosencrantz and Guildenstern are Dead, the idea for starting a permanent theatre was put on hold when Perry and Kinney returned to the ISU program. With the idea of forming an ensemble-based theatre in mind, Perry and a group of ISU actors launched discussions at the beginning of the spring semester in 1976. Classmate Nancy Evans, an original ensemble member, remembered,
Terry and Jeff invited John (Malkovich) and me to a meeting. A friend of theirs, Gary Sinise, was going to be there, and wanted to talk with us, so I said "sure." Literally everybody in the theatre department that I had respect for was there. There were maybe fifteen of us altogether and Gary was sitting in the corner off to the side. They started to talk to us about how Steppenwolf was a germ in their minds when they were in high school and they wanted to put this company together and be the best theatre in the world.
Attrition of participants over the course of the ISU meetings left a company of nine: Sinise, and the ISU classmates Laurie Metcalf, John Malkovich, Al Wilder, Moira Harris, H.E. Baccus, Perry, Kinney and Evans. They decided to start a theatre in Highland Park, and plans for Steppenwolf's summer season were set in motion. Although the company had produced plays since 1974, this expanded ensemble and fresh moment marked the "official" beginning of Steppenwolf Theatre.
Excerpt of "Steppenwolf Theatre Company of Chicago: In Their Own Words" reprinted with permission.
Continue reading this excerpt.
---
More author interviews: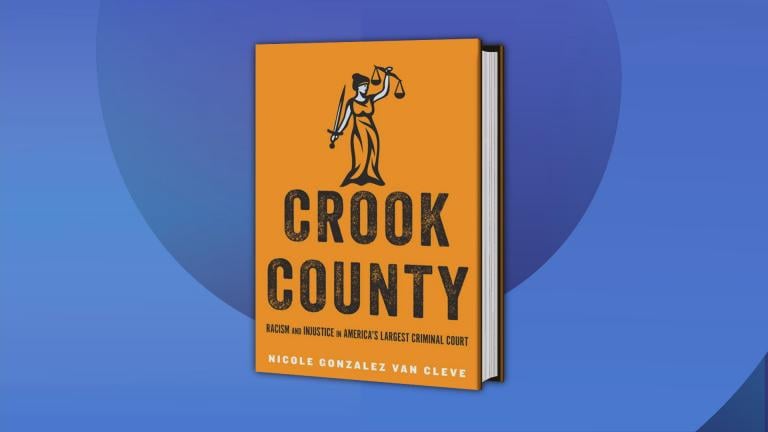 New Book 'Crook County' Argues Court System Racially Biased
Sept. 1: Meet the author of a new book that takes an in-depth look at the challenges the justice system poses for minority defendants.
---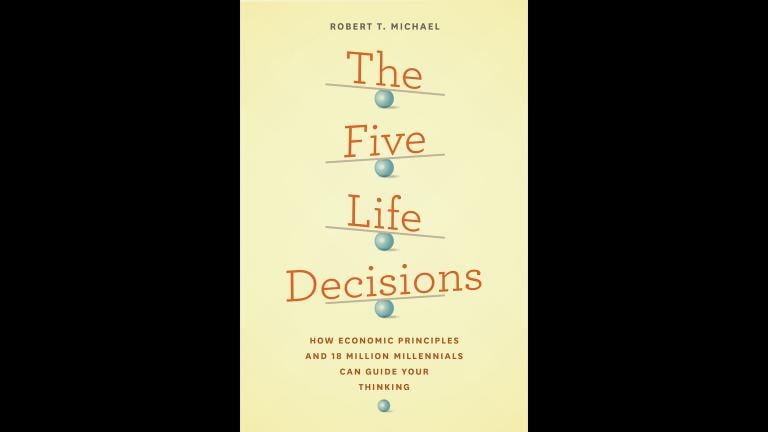 How to Make Sense of 'The Five Life Decisions'
Aug. 29: What career path to choose, who to marry, whether to have children. A University of Chicago economist tells us how basic economic principles can help you figure out life's biggest decisions.
---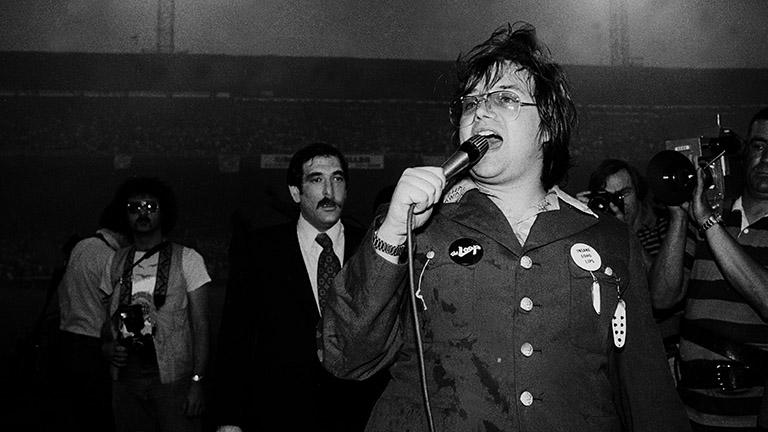 Steve Dahl Dissects the Disco Demolition
July 11: The new book "Disco Demolition: The Night Disco Died" explores the notorious history of the "Anti-Disco Army" – a rebellion that led to chaos at Comiskey Park and a forfeited game for the Chicago White Sox.
---