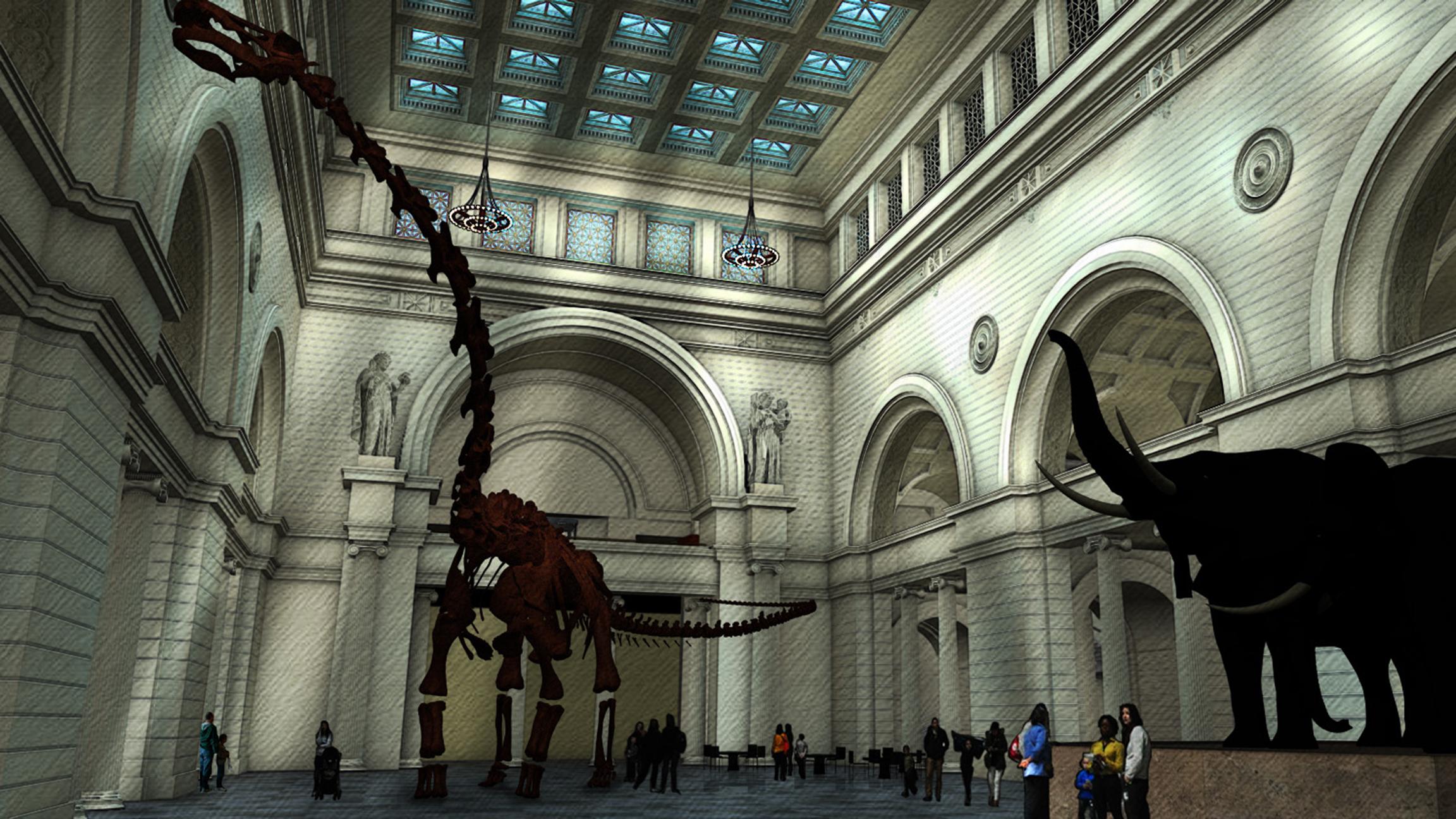 A rendering of Field Museum's new titanosaur, which debuts June 1. (Courtesy The Field Museum)
The enormous dinosaur cast replacing Sue the T. rex at the Field Museum will be here in just a few weeks. And the new resident now has a name.
In a nod to both the titanosaur's size and native land, Argentina, it will be known as Máximo – the word means "maximum" or "most" in Spanish. At 122 feet in length, the Patagotitan mayorum is the largest dinosaur ever discovered. 
Máximo is scheduled to debut June 1 in the museum's Stanley Field Hall, though the date is subject to change depending on how fast the dinosaur cast makes it through customs, the museum said. The addition coincides with the museum's decision to move Sue upstairs as part of a makeover to account for new scientific discoveries since the T. rex cast arrived at the Field nearly 20 years ago.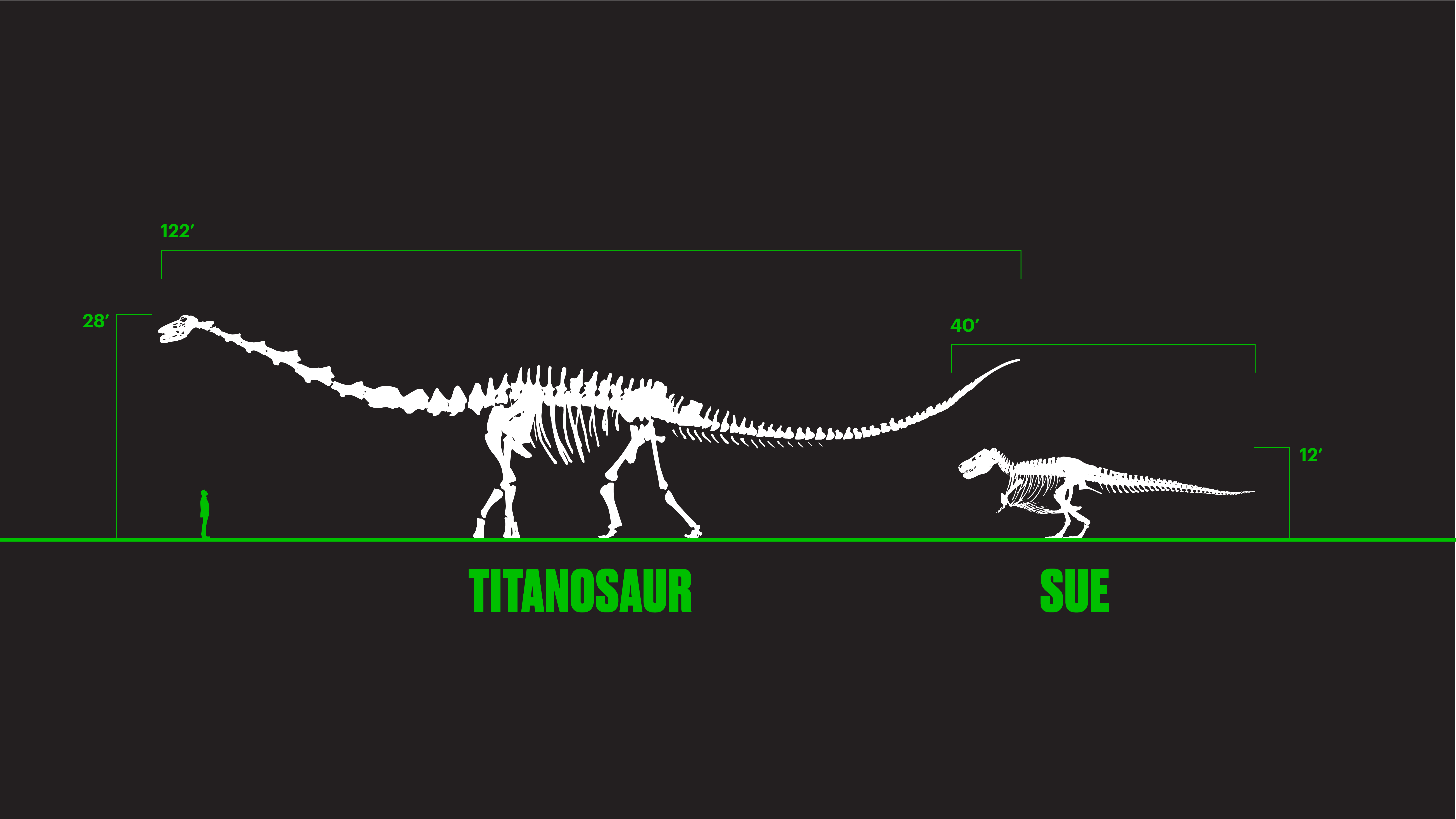 (Illustration courtesy The Field Museum)
Measuring longer than two accordion CTA buses end to end, Máximo weighed about 70 tons, roughly equal to 10 African elephants. The long-necked herbivore lived around 100 million years ago, and its fossils were discovered in 2014 in Patagonia, Argentina.
Máximo's head will reach the museum's second-story balcony, giving visitors the chance to snap a selfie with the dinosaur cast, according to the Field. The new dinosaur will be the only Patagotitan in the world that visitors are able to touch and only the second to ever be on display.
The museum said Máximo's addition is funded by a $16.5 million gift from the Kenneth C. Griffin Charitable Fund.
Contact Alex Ruppenthal: @arupp | [email protected] | (773) 509-5623
---
Related stories:
Sue the T. Rex Begins Move Upstairs Next Week at Field Museum
Photos: World's Largest Dinosaur Coming to Field Museum