This week's extreme cold snap means Chicago Public Schools students will have a slightly longer school year.
Since schools were closed Wednesday – and will be again Thursday – the district is adding two days to the end of the year. 
Meanwhile, the district is forging ahead with a plan that encourages students to think about life after high school. In this class, students are making big plans for their future and getting guidance from teachers and counselors. It's part of a post-secondary class at Crane Medical High School on the city's Near West Side.
The school's counselor, Andrea Lee, says she that during the students' presentations she heard that "Michelle has four different professions that she's open to and (this class is) helping her explore that. Ukari talked about three different options that she's thinking about, and she has a plan A, a plan B and a plan C!"
Crane is one of 66 percent of schools in CPS that already required students to come up with a plan for life after high school.
Just two years ago, the district made it mandatory for all high school graduates, calling the program Learn. Plan. Succeed.
"It may not be college, it may be armed forces, it may be a gap year. But you have to sit down and tell us what your plan is, and show proof of that," Lee explained.
Junior Ukari Gregory's graduating class will be the first to finish under the new rule, in 2020. On Wednesday, she delivered a presentation on what her plans are, so far. She's hoping to study forensic pathology, marine biology or triage nursing.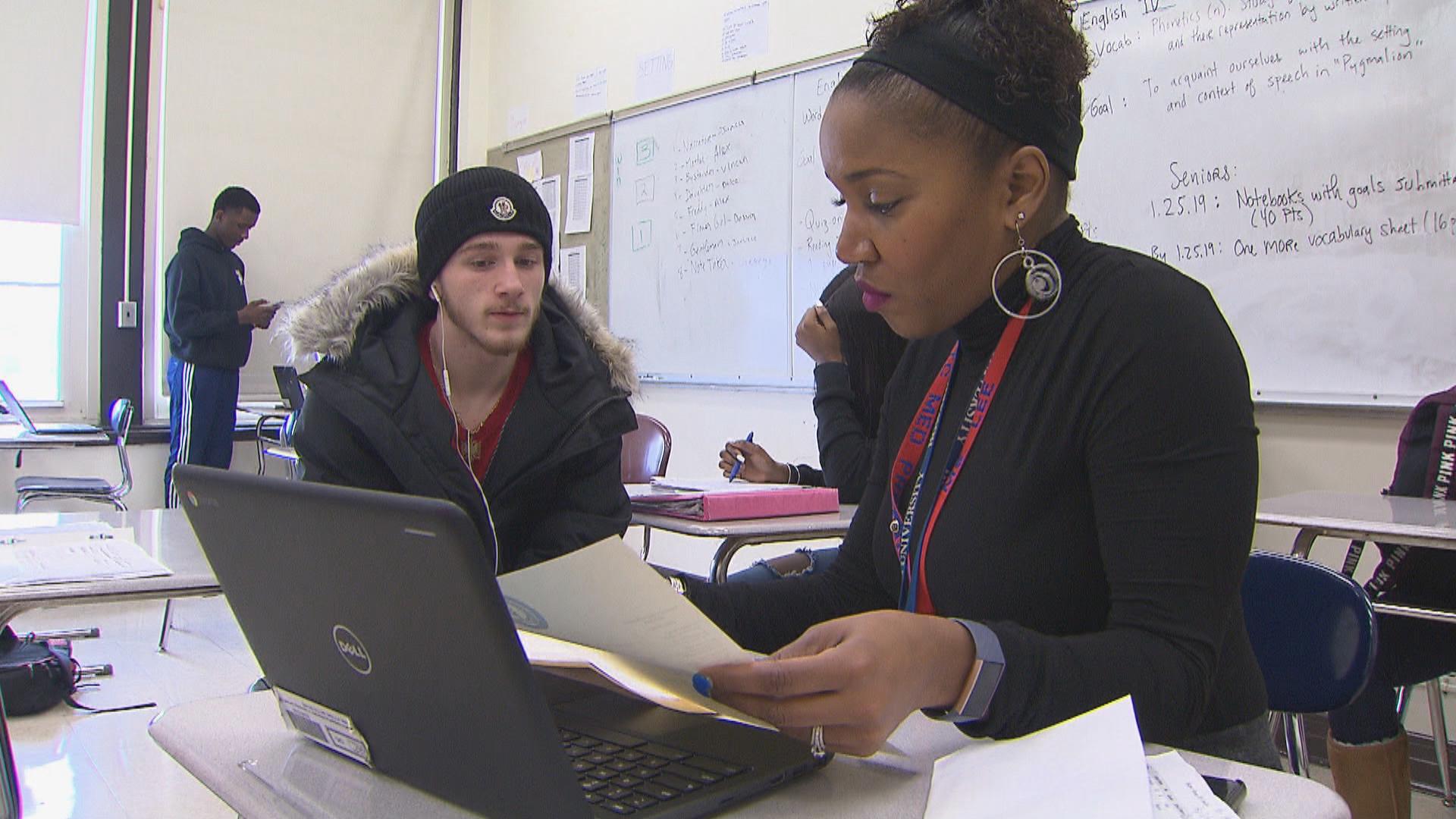 To help students set goals and reach them, CPS is rolling out new Learn. Plan. Succeed progress reports for all 10th- and 11th-graders – laying out the students' current grade point average, and PSAT or SAT scores.
It also shows which schools are within reach for the student, and offers a checklist of what they need to think of next. 
"Seeing that on paper, and having it your sophomore or junior year, if you don't like what you see, you now have a year and a half to change that," Lee said.
"My 'reach' school is Emory. I need a 1200 on SAT, and as of right now, I only have a 1010," Gregory said. "I need to study more, because April's coming and we take the SAT. I need to get at least a 1200."
Those progress reports are going out starting the first full week of February.
But the Learn. Plan. Succeed. program took plenty of criticism when it was first announced. The Chicago Teachers Union, for example, maintains that the requirement further burdens high school counselors who are already understaffed.
Despite the criticism, CPS CEO Janice Jackson says the program's already paying off.
"What we're providing schools and counselors and families is a means to have a three-way conversation. In the past, counselors would have to secure all of this information in order to have a conversation with students, and as you can imagine that created inequities throughout the district," Jackson said. "There were schools where 100 percent of the students walked away with that type of planning, and schools where it didn't happen at all."
As for resources, Jackson says while the district always wants to do more, she also points to investments in postsecondary specialists throughout the city who can support school counselors and administrations, and highlights partnerships – like having City Colleges navigators work with some under-resourced schools.
CPS contracted with Spotlight, an education data company, to generate the progress reports. The reports are based on last semester's grades. Students will receive another report in the spring, based on this semester's grades.
Follow Brandis Friedman on Twitter @BrandisFriedman
---
Related stories:
CPS Cancels Thursday Classes, Students Off Until Next Week
State Education Superintendent Tony Smith Leaving Office
School Discontent Prompts Calls for an Elected School Board
CPS Watchdog: 33 Adults Pulled from Schools Over Sex Abuse Allegations
---