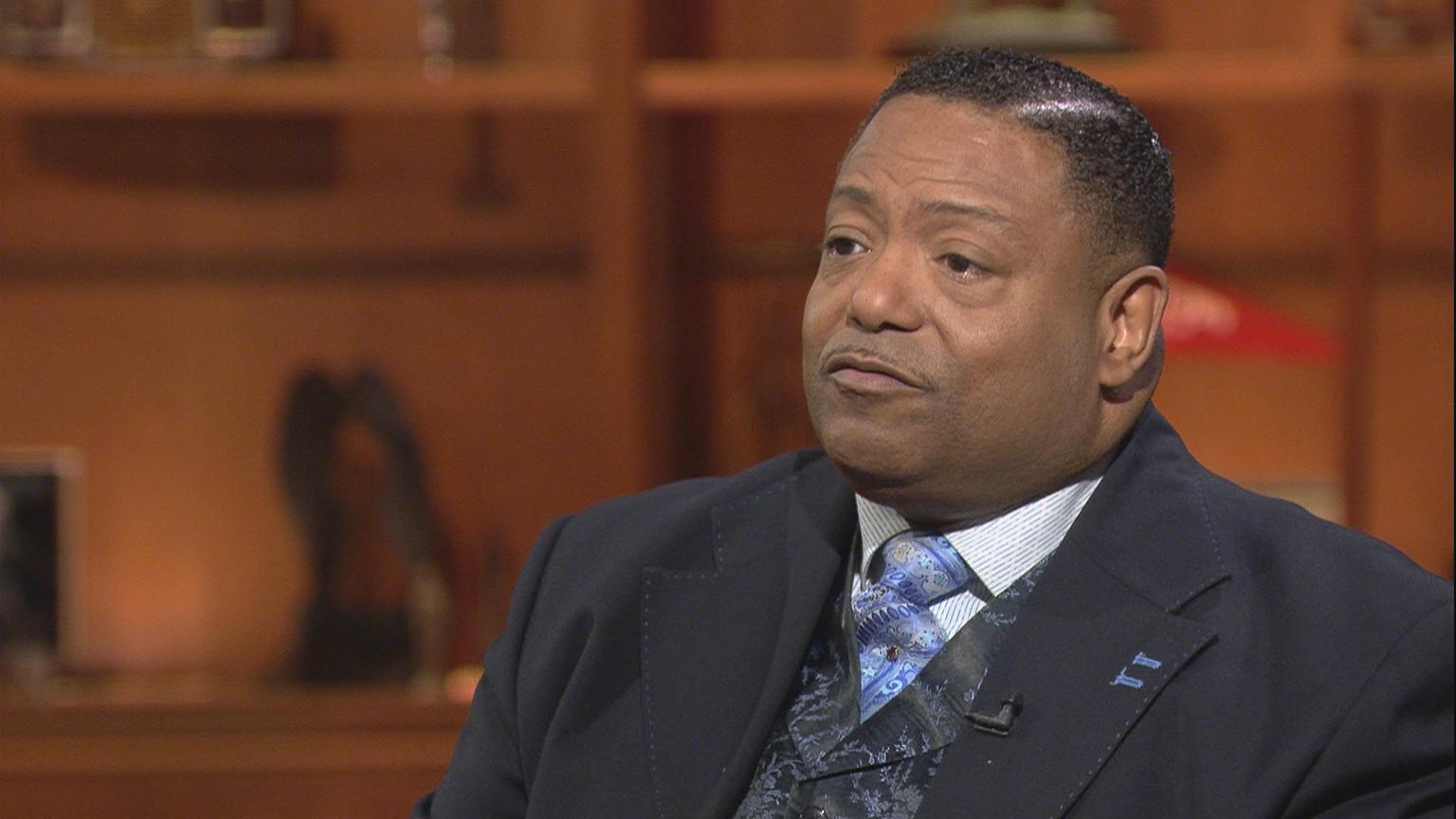 The Rev. Marvin Hunter appears on "Chicago Tonight" on Jan. 21, 2019.
The great uncle of slain teen Laquan McDonald is calling for action days after Illinois Attorney General Kwame Raoul and special prosecutors announced they are "reviewing" a possible legal challenge to the sentence of former Chicago police Officer Jason Van Dyke.
In an open letter penned on behalf of the Rev. Marvin Hunter and 21 community-based organizations, attorneys from several legal groups say Van Dyke received an "illegal" sentence based on reasoning that "cannot be reconciled with clearly established Illinois law."
"The sentence imposed upon Jason Van Dyke suggests that Illinois criminal law requires relative leniency for a white police officer who murdered a Black teenager," the letter states. "Of course, the law does no such thing. Your offices now have the opportunity to ensure fair and equal application of our laws."
Document: Read the full letter
Van Dyke shot McDonald 16 times after responding to a police call for assistance in October 2014.
Cook County Judge Vincent Gaughan earlier this month sentenced Van Dyke to 81 months in prison after he was found guilty last year of second-degree murder and 16 counts of aggravated battery with a firearm for that shooting. He'll likely have to serve about half that time.
Because Gaughan determined Van Dyke was convicted on multiple charges stemming from the same physical act, the judge could only sentence Van Dyke on either the murder or the aggravated battery charges, depending on which he deemed more serious.
He ultimately ruled second-degree murder represented the more serious charge, despite the fact it carries a lesser sentencing range than aggravated battery. (The battery charges are Class X felonies carrying a six- to 30-year range. Second-degree murder is a Class 1 felony with a four- to 20-year range, but it's also probationable.)
Raoul and special prosecutor Joseph McMahon both announced last week they would be reviewing whether Gaughan's decision fit with state sentencing guidelines.
Both offices can petition the Illinois Supreme Court to review the sentence and issue a "writ of mandamus," which is an order from the high court compelling the judge to act in accordance with state sentencing guidelines.
If the state Supreme Court were to analyze the case and decide Gaughan misapplied the law in sentencing Van Dyke on the second-degree murder charge, it could issue the writ and order him to resentence Van Dyke.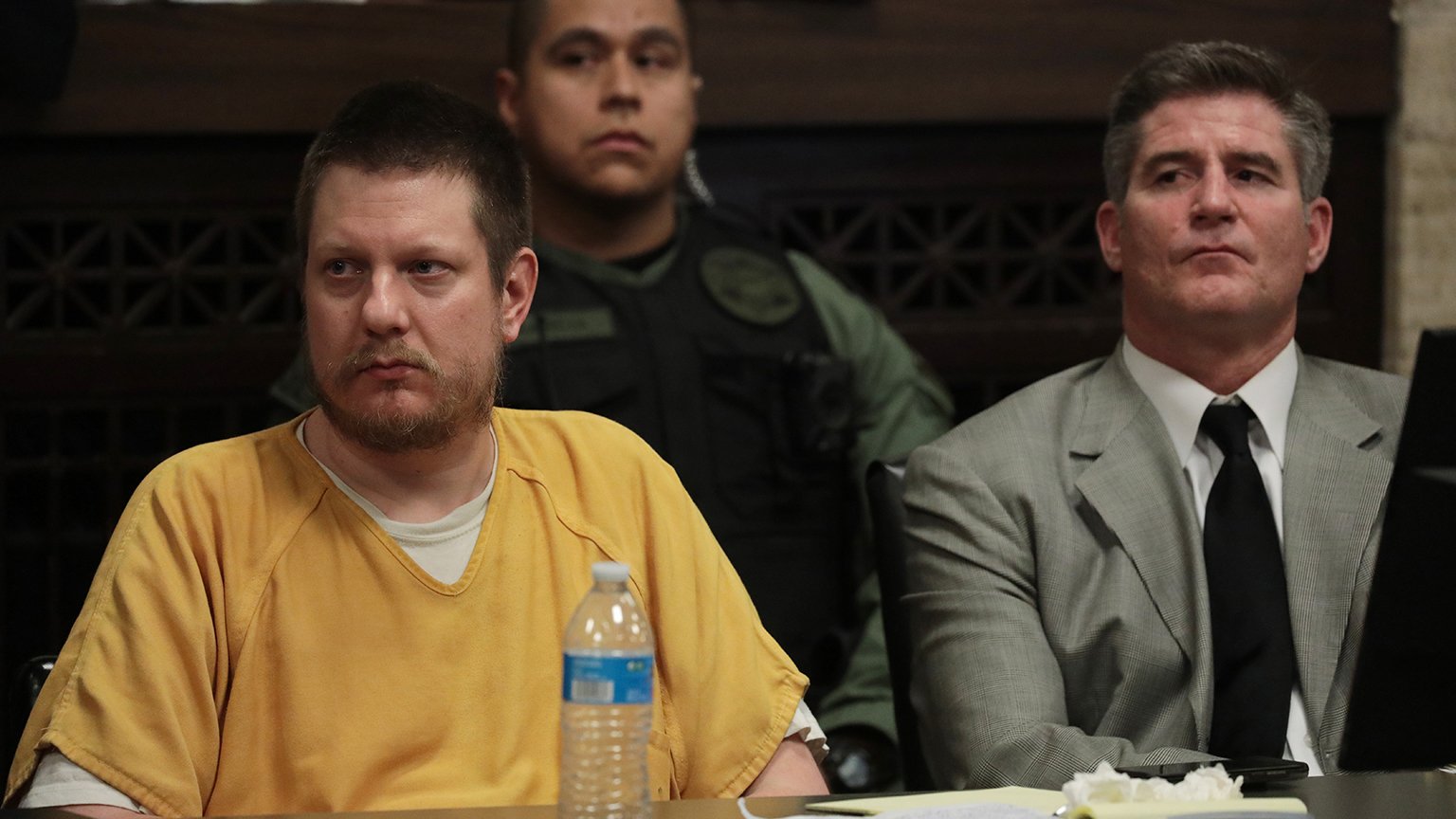 Former Chicago police Officer Jason Van Dyke and his attorney Daniel Herbert, right, listen as the judge describes how he'll be sentenced on Friday, Jan. 18, 2019. (Antonio Perez / Chicago Tribune / Pool)
Hunter and the various organizations are asking both Raoul and McMahon to file motions before Gaughan seeking a new sentence. If that doesn't work, they ask that the respective offices seek mandamus action.
The letter – which was drafted by attorneys with the MacArthur Justice Center, Northwestern Pritzker School of Law, the Civil Rights & Police Accountability Project, University of Chicago Law School, Samuels & Associates and the Law Offices of Jeffery J. Neslund – claims the 16 aggravated battery counts should be treated as individual counts, each requiring individual sentences.
Referencing McMahon's sentencing recommendations, the letter states the minimum lawful sentence Van Dyke could receive is 18 years, based on the argument that two of the bullets fired caused McDonald "severe bodily injury." Under this logic, Van Dyke could receive consecutive six-year sentences for those two shots, plus an additional six years to encompass the other 14 shots.
Additionally, if Van Dyke were to be sentenced on Class X felony charges, he would have to serve at least 85 percent of his time.
"Jason Van Dyke must be required to serve the sentence that Illinois law demands," the letter states. "Make no mistake. If the tables were turned and Laquan McDonald were to have been convicted of multiple counts of armed violence against a Chicago Police officer, the court would have found no difficulty in imposing consecutive sentences that would have sent him to the penitentiary for decades."
Van Dyke's lead defense attorney Daniel Herbert last week criticized the decision to review the sentence, claiming Raoul was exploiting McDonald's death for his own political gain.
"This is about politics not the law," he said. "The judge in this case carefully considered the arguments made and issued the correct ruling under the law. What is more, the judge in this case had the benefit of reading thousands of pages of defense motions which contained substantial mitigation which was not part of the trial record but properly factored into the sentence in this case."
Contact Matt Masterson: @ByMattMasterson | [email protected] | (773) 509-5431
---
Related stories:
Attorney General, Special Prosecutors Reviewing Van Dyke Sentence
Jason Van Dyke Sentenced to 7 Years in Prison
Jason Van Dyke Found Guilty of Second-Degree Murder
Van Dyke Defense Presents Fatal Shooting from Officer's Perspective
Van Dyke Defense Opens with Testimony of Laquan McDonald's Past
A Timeline of the Laquan McDonald Shooting
---