Election officials and campaigns are in a frenzy to sort out who will be on the mayoral ballot in February, and things likely won't let up until well into the new year.
Paul Vallas on Monday announced that he is dropping his challenge of candidate Garry McCarthy. He says the action shouldn't suggest he thinks McCarthy's petitions are solid, but that it will cost too much money to litigate this going forward.
Late last week, South Side candidate Jerry Joyce dropped his challenge of Bill Daley, narrowing the list of notables under challenge right now to: Illinois Comptroller Susana Mendoza, Lori Lightfoot, Dorothy Brown, Ja'Mal Green and state Rep. La Shawn Ford. These candidates have a clear shot to the ballot: Cook County Board President Toni Preckwinkle, Bill Daley, Gery Chico, Vallas, McCarthy, Amara Enyia, Joyce, Willie Wilson and Bob Fioretti.
Lightfoot is one of the candidates being challenged by Preckwinkle. Monday, she filed a motion to dismiss the challenge, alleging that Preckwinkle's forces are engaging in bad faith practices, including trying to claim that blank lines are actually invalid petition signatures.
"They've also objected to pages in our submission that don't even exist," Lightfoot said. "None of that says they've done diligence and care in bringing their objection. What it does say is Toni Preckwinkle is doing what a party boss does."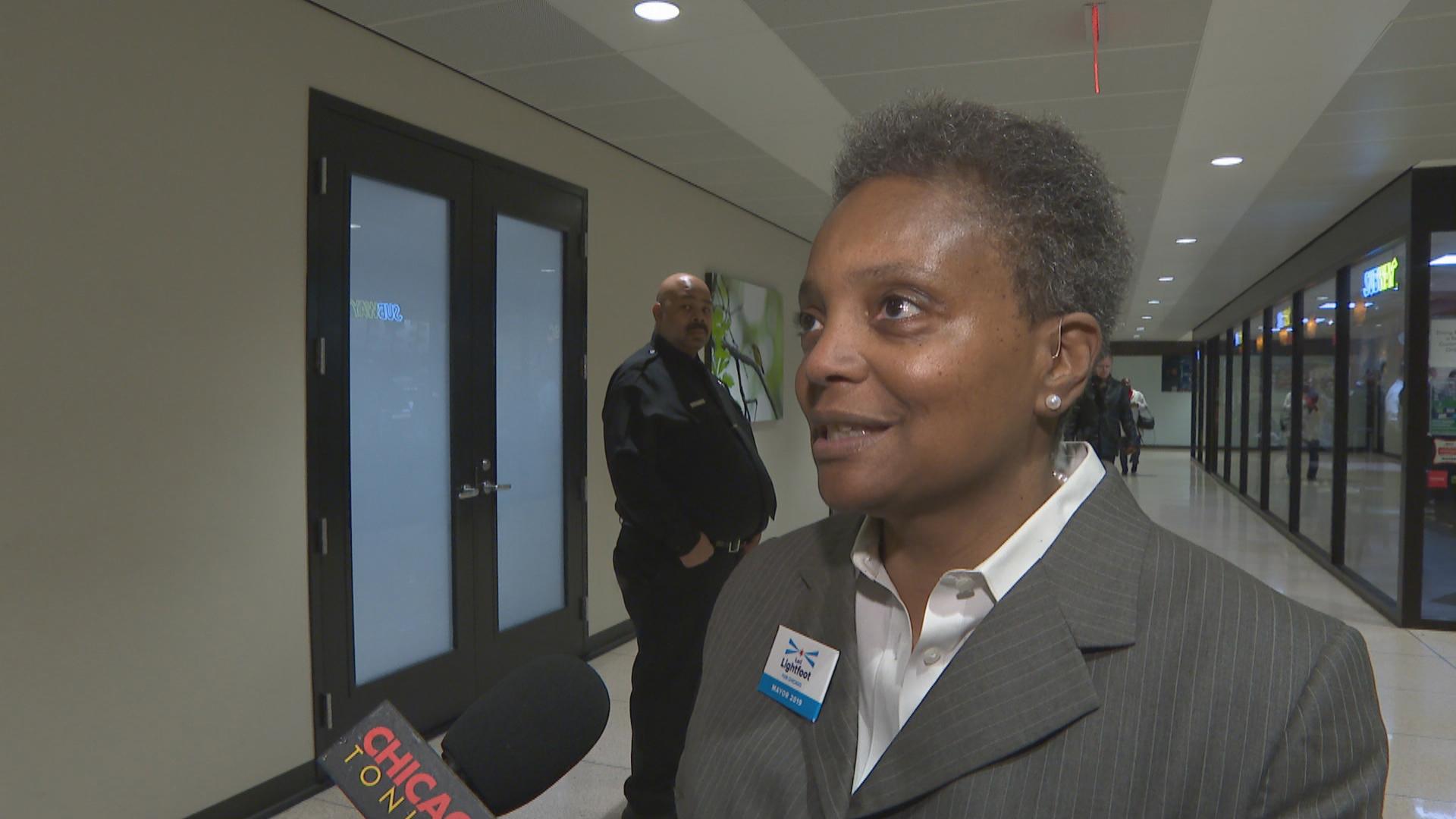 "Toni Preckwinkle is doing what a party boss does," mayoral candidate Lori Lightfoot said Monday, Dec. 17, 2018.
Preckwinkle, who is also challenging Mendoza and Brown, reiterated her claim that this is no domain of a party boss – just part of following the rules to become mayor.
"There's a process for getting on the ballot, you have to have 12,500 signatures, everybody has to meet that bar," Preckwinkle said. "We made a number of challenges and they're in process." 
This case will be heard Thursday, and a judge could decide to throw it out as early as Friday.
Preckwinkle has also had to deal with questions about her ties to Ald. Ed Burke. She was the beneficiary of a fundraiser thrown by Burke as she was running for re-election for county board chairman. Lightfoot has called on her to return that campaign money.
To that, Preckwinkle said: "We're considering what our response will be at the moment. Chairman Burke is under investigation and that's where it stands. He's simply under investigation."
And Burke, who is under federal investigation, also received heat late last week from the city's former Aviation Commissioner Ginger Evans, who, among other things, accused Burke of pressuring her to approve certain city contracts and pay certain vendors.
Mayor Rahm Emanuel on Monday had a question for Evans: Where were these allegations earlier?
"If you were in a place and saw things and felt things that were not legally or ethically correct, you had a responsibility to report them," Emanuel said. "And if you didn't, you abdicated your responsibility."
Evans accused Burke of pressuring her on one contract in general – that for janitorial services to a company called United Service Companies. Burke's campaign reported a $1,500 campaign donation from that company Monday.
Follow Paris Schutz on Twitter: @paschutz
---
Related stories:
Susana Mendoza on Her Battle to Become Chicago's Next Mayor
Spotlight Politics: Challenges and Shenanigans in the Mayor's Race
Chicago Mayoral Candidates Differ on Elected School Board
---