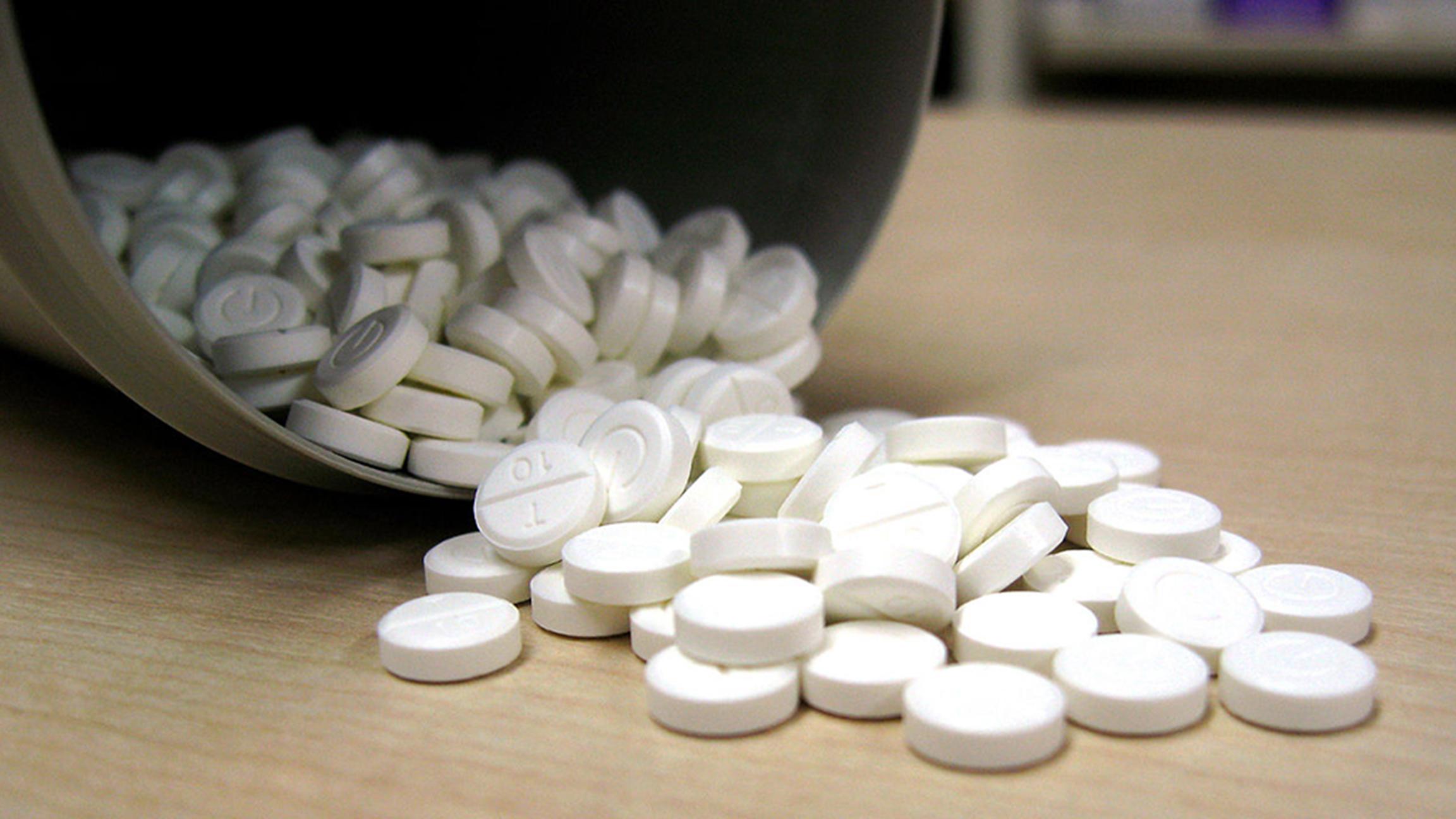 The American Dental Association announced Monday a new policy that supports limiting opioid prescriptions and mandating continued education for dentists who prescribe the painkillers and other controlled substances.
"As president of the ADA, I call upon dentists everywhere to double down on their efforts to prevent opioids from harming our patients and our families," ADA President Dr. Joseph P. Crowley said in a statement. "This new policy demonstrates ADA's commitment to help fight the country's opioid epidemic while continuing to help patients manage dental pain."
The ADA's policy states it supports statutory limits on opioid dosage and prescriptions that last no longer than seven days for the treatment of acute pain. The policy is consistent with the Center for Disease Control and Prevention's guidelines.
Most opioids prescrptions are written by physicians and other medical professionals for the treatment of long-term pain, but dentists with an appropriate license can also prescribe the drugs, according to the ADA. Dentists most often prescribe opioids for the management of short-term pain, such as severe tooth decay, extraction of teeth and root canals.
In 1998, dentists were the top specialty prescribers of opioid pain relievers, accounting for 15.5 percent of all U.S. opioid prescriptions, according to the ADA. By 2012, that number dropped to 6.4 percent.
In an interview last week on Chicago Tonight, Health and Human Services Deputy Secretary Eric Hargan said the agency is working to provide more information to the medical community as part of its efforts to curb the over prescription of opioids.
"We're trying to educate people – individuals – that these things are not entirely safe that there are a lot of downsides to long-term use of prescription opioids while also maintaining the fact that we have to keep our judgment about us and make sure we understand there are people in chronic pain and acute pain who need access to this medication," Hargan said.
A recent study in the Journal of the American Dental Association found the use of nonsteroidal anti-inflammatory drugs, like aspirin, are just as effective as – or more effective than – opioid medications for acute pain relief.
Another study published in the same journal found dentists were the leading prescriber of opioids to teens and the largest increase in dental prescriptions of opioids occurred in patients ages 11-18 from 2010-2015. In 2010, that rate was roughly 100 per 1,000 dental patients. By 2015 that rate climbed to 165 per 1,000 dental patients, according to the study. (Compare that to all age groups, which increased from 131 per 1,000 in 2010 to 147 per 1,000 in 2015, according to the study.)
"The JADA articles shine an important light on a public health epidemic from the dental perspective, and signal that while the percentage of opioids prescribed by dentists has decreased since 1998, we can continue to do even more to help keep opioids from being a source of harm," Crowley said in a statement. 
The ADA policy also supports dentists registering with and utilizing the Prescription Drug Monitoring Programs to promote awareness of controlled substances for medical purposes while deterring the misuse, abuse and diversion of these substances.
"Working together with physicians, pharmacies, other healthcare professionals, policymakers and the public, we believe it is possible to end this tragic and preventable public health crisis that has been devastating our families and communities," Crowley said in a statement.
Contact Kristen Thometz: @kristenthometz | [email protected] | (773) 509-5452
---
Related stories: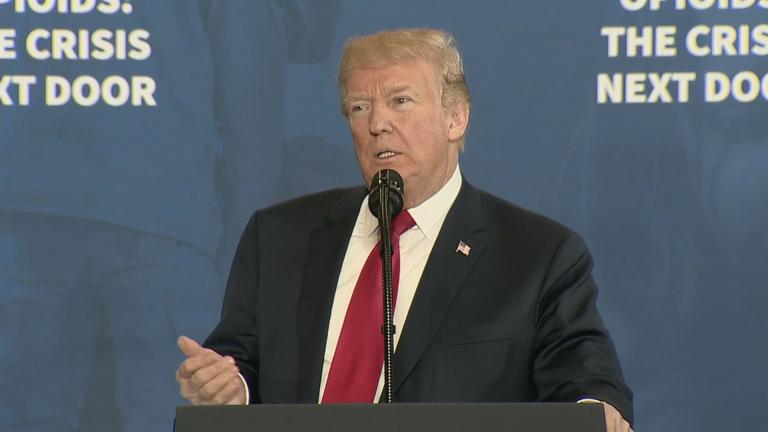 Top Trump Administration Brass on Fighting Opioid Addiction
March 22: Health and Human Services Deputy Secretary Eric Hargan discusses his agency's role in combating the opioid crisis.
---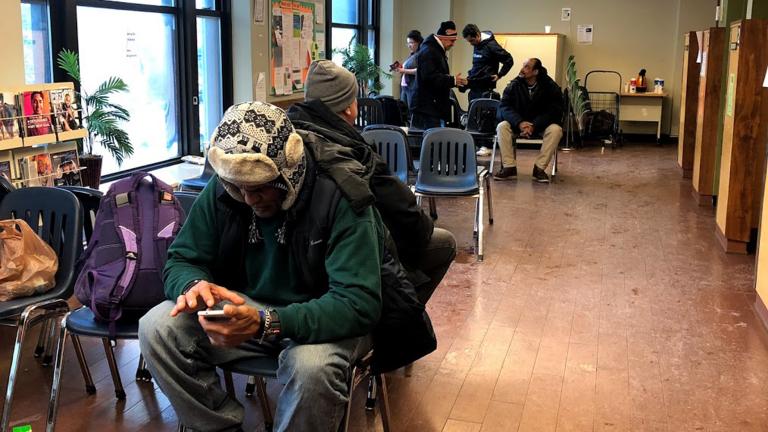 Heartland Alliance Uses Medication to Make Progress with Opioid Addicts
Feb. 21: Overcoming heroin addiction is a Herculean task. How a local program is helping former addicts recover with medication.
---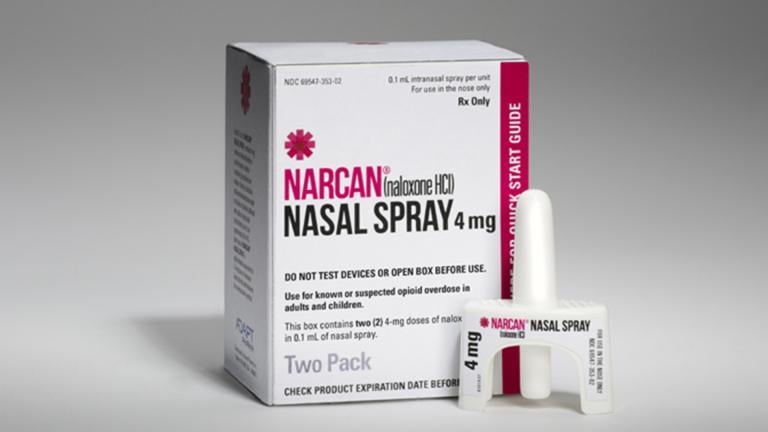 5,000 Doses of Lifesaving Narcan Donated to Illinois
Feb. 9: Officials battling the state's opioid epidemic got a boost this week with the donation of a medicine that reverses the effects of opioid overdoses. In 2016, nearly 1,950 people died of opioid overdoses in Illinois.
---