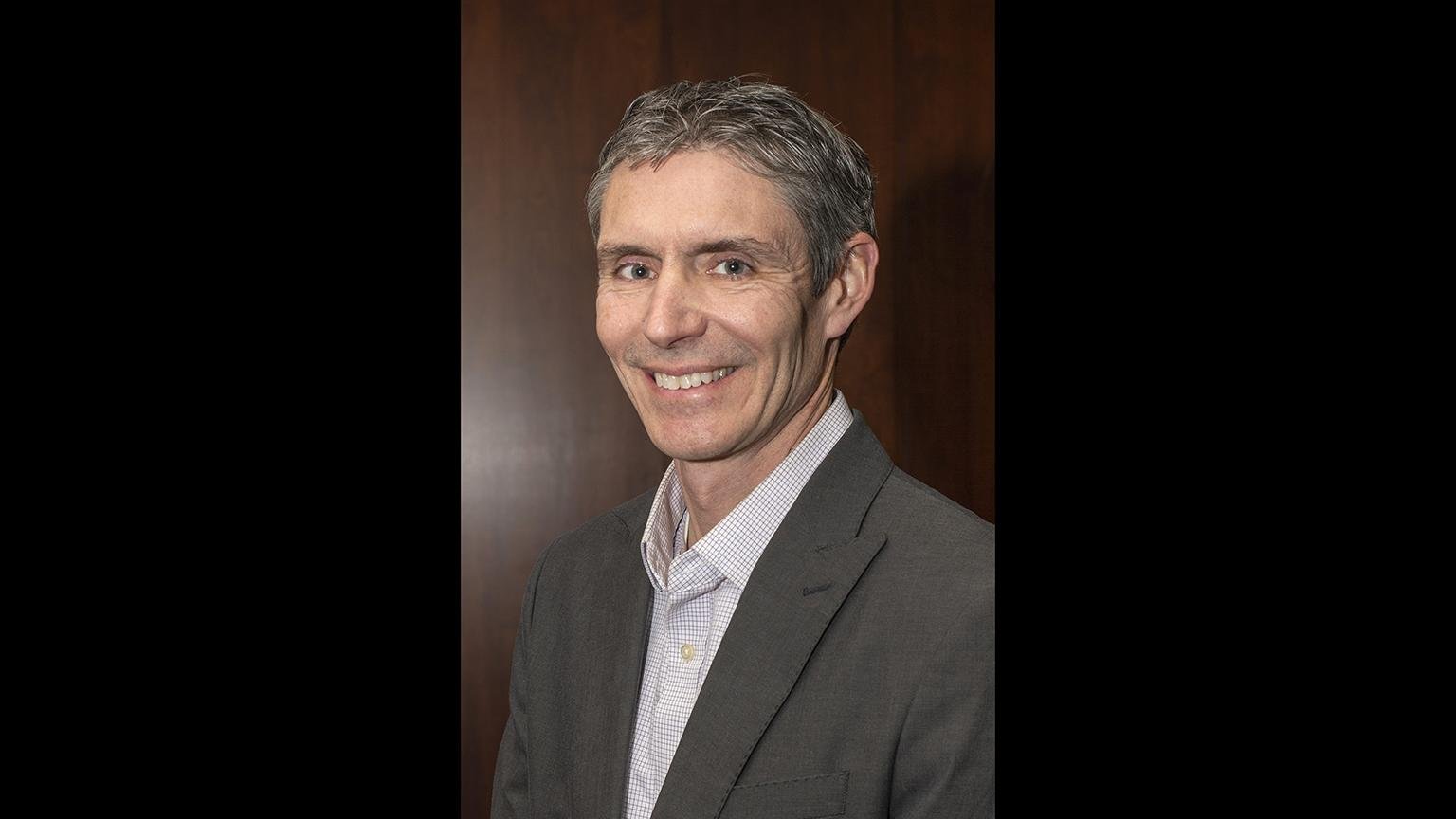 MWRD Executive Director Brian A. Perkovich (Courtesy Metropolitan Water Reclamation District of Greater Chicago)
Following what it called a nationwide search, the Metropolitan Water Reclamation District of Greater Chicago stayed in-house in selecting 25-year agency veteran Brian A. Perkovich as its new executive director.
Perkovich's appointment, approved unanimously by MWRD's Board of Commissioners on Monday, comes fives months after the abrupt resignation of the organization's former leader, David St. Pierre. St. Pierre had been in charge of the $1.2 billion, 2,000-employee agency since 2011 until MWRD announced his resignation July 5 without providing any reasons for his departure.
The board then approved a $95,000 separation agreement for St. Pierre but did not disclose any details about his exit, citing a non-disparagement clause in the agreement.
In naming Perkovich as St. Pierre's successor, MWRD promoted a longtime employee who has overseen several of the district's facilities.
Perkovich began at the agency in 1993 as a civil engineer and later served in a number of managerial roles, including as operations manager for the district's Egan treatment plan in Schaumburg and the Calumet treatment facility in Chicago, according to MWRD. 
Most recently, Perkovich had been serving as assistant director of maintenance and operations for the entire district.
According to MWRD, Perkovich received a bachelor's degree in civil engineering from the University of Illinois and a master's degree in business administration from DePaul University.
"We are confident that with his robust experience at the district, Brian will lead the agency in a strategic direction that continues to promote the agency's mission of treating wastewater, managing stormwater in a cost-effective manner and protecting the environment," said MWRD President Mariyana Spyropoulos in a statement.
Perkovich said he was honored to be selected. "I look forward to working with current and new board members to move the district on a path that improves the quality of life for our residents while maximizing every dollar we spend," he said in a statement.
The nonprofit Friends of the Chicago River issued a statement congratulating Perkovich while also calling on the organization to take action in several areas, such as by installing disinfection technologies at the district's Stickney plant, taking further steps to prevent combined sewer overflows into area waterways and reducing levels of phosphorus, which fuels the growth of harmful algae.
"The MWRD has enormous power and influence to ensure that we meet these goals for the Chicago River," said Margaret Frisbie, Friends' executive director, in the statement. "We pledge to work with [Perkovich] to help accomplish these necessary tasks. "
John Murray, who most recently served as MWRD's director of maintenance and operations, had been serving as acting executive director prior to Perkovich's appointment.
Contact Alex Ruppenthal: @arupp | [email protected] | (773) 509-5623
---
Related stories:
Dems Make Big Moves on Cook County and MWRD Boards
2018 General Election: Commissioner, Metropolitan Water Reclamation District
Write-In Candidates for MWRD Shed Light on Complicated Election Law