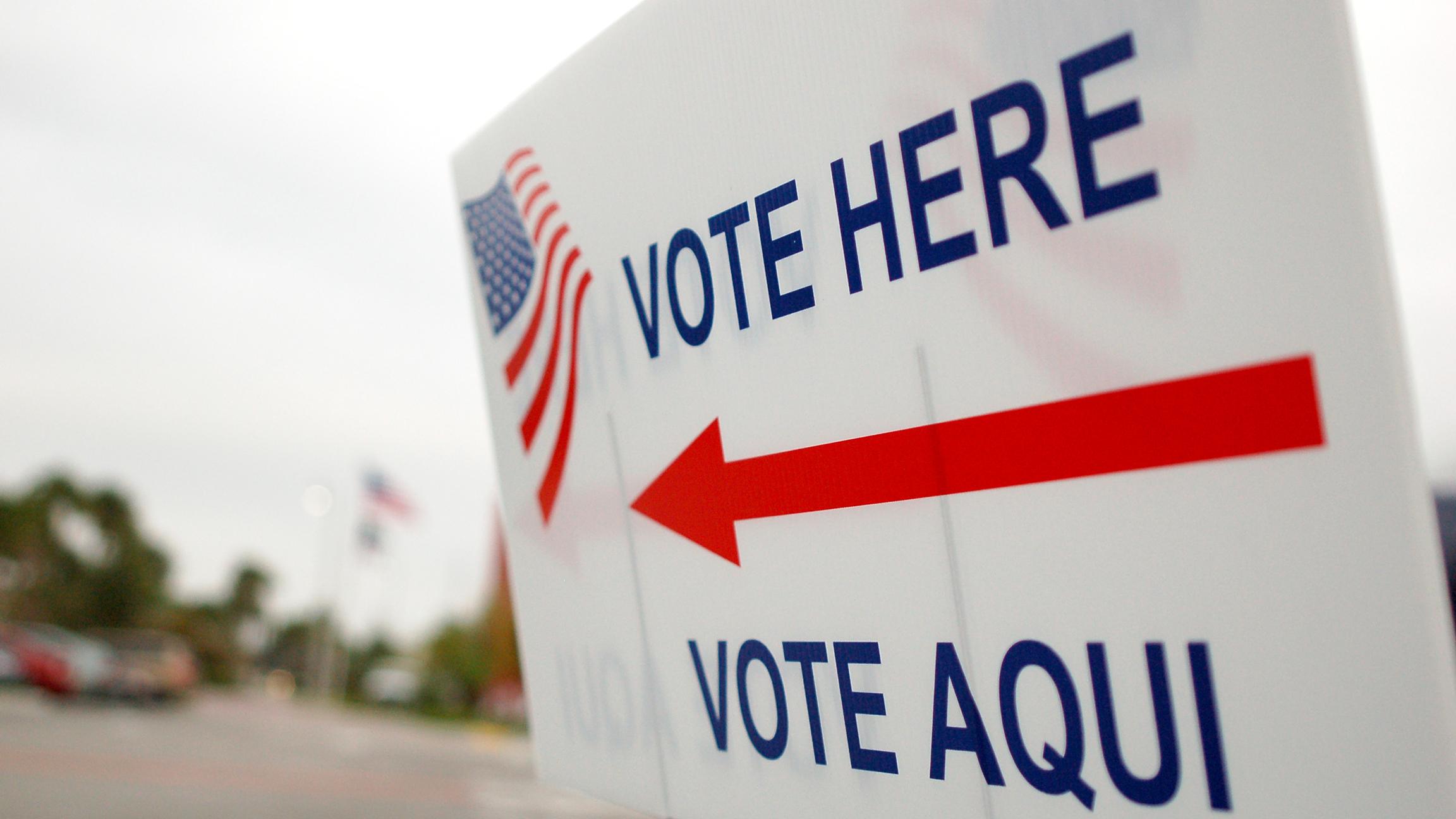 (Erik (HASH) Hersman / Flickr)
The Metropolitan Water Reclamation District isn't exactly a high-profile agency. Though its budget tops $1 billion, it's likely many residents of Cook County haven't heard of the agency (known as MWRD) or know what it does (stormwater and sewage management throughout the county). The Better Government Association even found it pays employees the highest average salary of any public agency in Illinois – about $100,000 a year, as of October 2016.
Many voters, then, might have missed the news that one of the MWRD's board of commissioners died unexpectedly in December 2017. Timothy Bradford, a longtime south suburban businessman and Democratic politician, was memorialized by his colleagues and friends as a "tireless leader" and a "dedicated public servant and advocate for the environment."
At the time of his death, Bradford was an incumbent candidate for one of two two-year seats on the MWRD board. (Some commissioners are elected for six-year terms, others for two years.) But his Dec. 1 death left virtually no time for a successor candidate to gather the thousands of signatures necessary to get on the primary ballot before the Dec. 4 filing deadline.
Enter Cam Davis, an appointee of former President Barack Obama who helped oversee Great Lakes restoration at the Environmental Protection Agency and who served as president and CEO of the Alliance for the Great Lakes. Davis is running as a write-in candidate in the Democratic primary on March 20 and has picked up endorsements from the Chicago Tribune and the Chicago Sun-Times, as well as from some of his prospective colleagues on the MWRD board and a slew of Democratic politicians.
Davis isn't the only write-in candidate who's interested in the seat. But the story of this potentially overlooked race and of the hopefuls vying for the job highlights some of the peculiarities surrounding how Cook County elections are run.
Write-in rules
In order for a write-in vote to count, those candidates must have already filed as a write-in with the appropriate election authority. (Sorry to break it to you, but votes cast for Mickey Mouse don't count.) But because the Chicago Board of Elections runs elections within city limits and the Cook County Clerk runs elections in the suburbs, candidates ideally should have filed as a write-in with both the city and county to maximize the number of votes they can pick up. In addition to Davis, three other Democrats have filed with both the city and the county: Frank Avila, Karen Bond and Simon Gordon. (There's also one Democrat who only filed to run in Chicago, plus two Democrats and one Green party candidate who only filed in Cook County.)
Got all that? Great – now there's another catch: Not only should write-ins file with the county and the city so that as many votes as possible for them actually count – and not only do they need to earn more votes than their competitors – they also need to garner at least as many votes on March 20 as the number of valid signatures they would have had to collect to get on the ballot in the first place. In this case, that means it's 8,075 votes or bust for the Democrats and 1,720 votes or bust for the Green candidate.
So, what if it's bust? Under state law, Gov. Bruce Rauner would get to appoint a commissioner to succeed Bradford. Needless to say, Democrats probably aren't keen on seeing that happen.
There is another two-year term on the primary ballot. Kim Neely DuBuclet is the only Democratic candidate running for that seat. (After first announcing a bid for his previous position of Cook County Board president, Todd Stroger re-set his sights and filed for a two-year slot, but got bounced from the ballot for failing to collect enough valid signatures.) No Republicans have filed for the seat. One Green party candidate, Rachel Wales, also made the ballot.
Next Tuesday, voters will have their chance to write in a candidate who they think deserves a seat on the MWRD board. But don't hold your breath while you wait for the results – the Cook County Clerk expects it will take three weeks to count all the votes and certify the outcome of that race.
---
Related stories: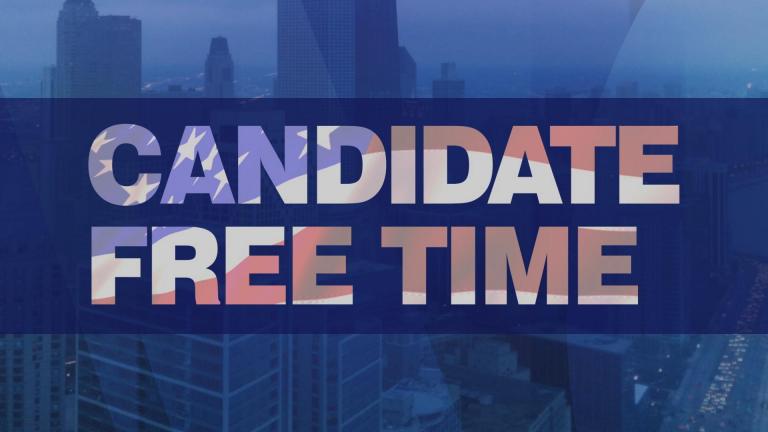 2018 Primary: Commissioner, Metropolitan Water Reclamation District
Learn about the candidates running for Metropolitan Water Reclamation District commissioner (two-year and six-year terms) in the March 20 election as part of WTTW's 2018 Voters' Guide to the Cook County Primary.
---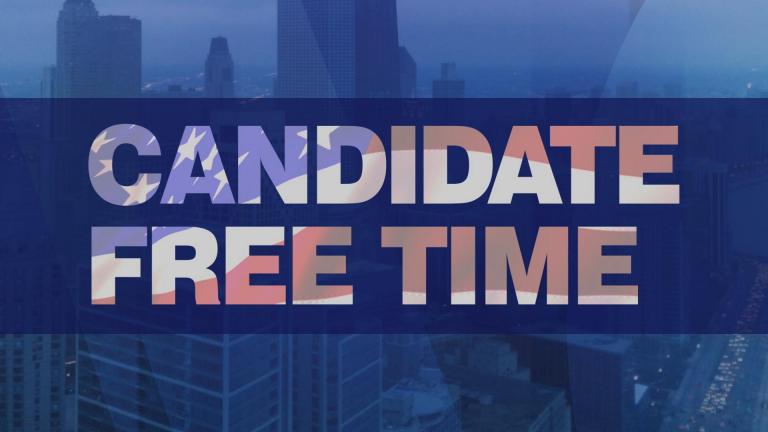 2018 Voters' Guide to the Cook County Primary
WTTW's 2018 Voters' Guide to the Cook County Primary is an online resource designed to inform voters about the candidates running for office in the March 20 election. Learn more.
---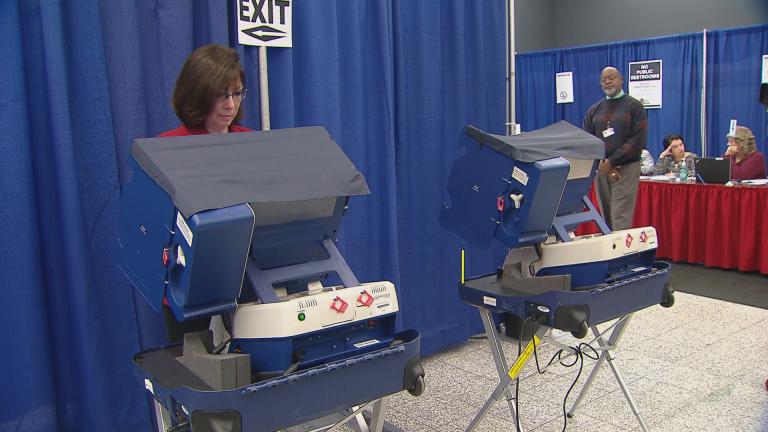 Early Voting for March Primary Gets Underway, Though Ballot Issues Persist
March 5: Illinois voters can begin casting their votes in a series of heavily contested primary races, as early voting began in earnest Monday.
---