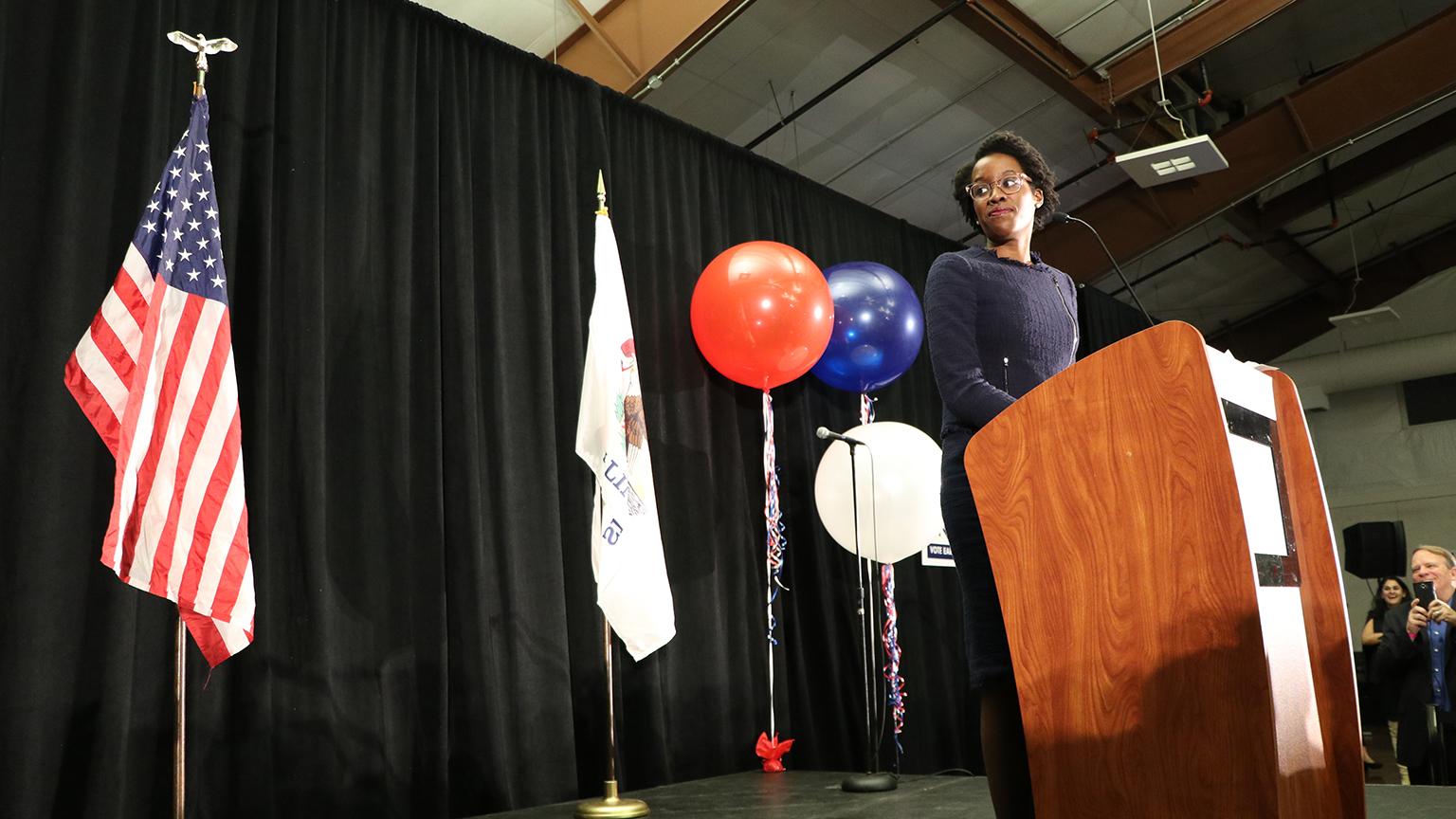 Lauren Underwood gives her victory speech Tuesday after winning the election for Illinois' 14th Congressional District. (Evan Garcia / Chicago Tonight)
WOODSTOCK, Ill. (AP) — Officials of a northern Illinois county failed to include early voting numbers in Election Day results on Tuesday.
The updated results means 14th Congressional candidate Lauren Underwood carried McHenry County over incumbent U.S. Rep. Randy Hultgren.
On election night, it appeared McHenry was the only county in the district that went to the Republican Hultgren. Underwood won McHenry County by 169 votes in still-unofficial results.
With the updated results, McHenry County Board District 5 Democratic candidate Carlos Acosta, who was initially believed to have lost, defeated incumbent Republican Michael Rein.
In a statement Thursday, McHenry County officials said it took until Wednesday evening for officials to notice an "anomaly" in the posted results in which a number of races had a "significant under vote."
County Board Chairman Jack Franks said it appeared about 24,000 votes were affected by the undercount.
---
Related stories
Casten, Underwood Oust GOP Incumbents in House
In 14th District, Political Newcomer Underwood Defeats GOP Rep. Hultgren
Democrats Seize House Control, But Trump's GOP Holds Senate
---