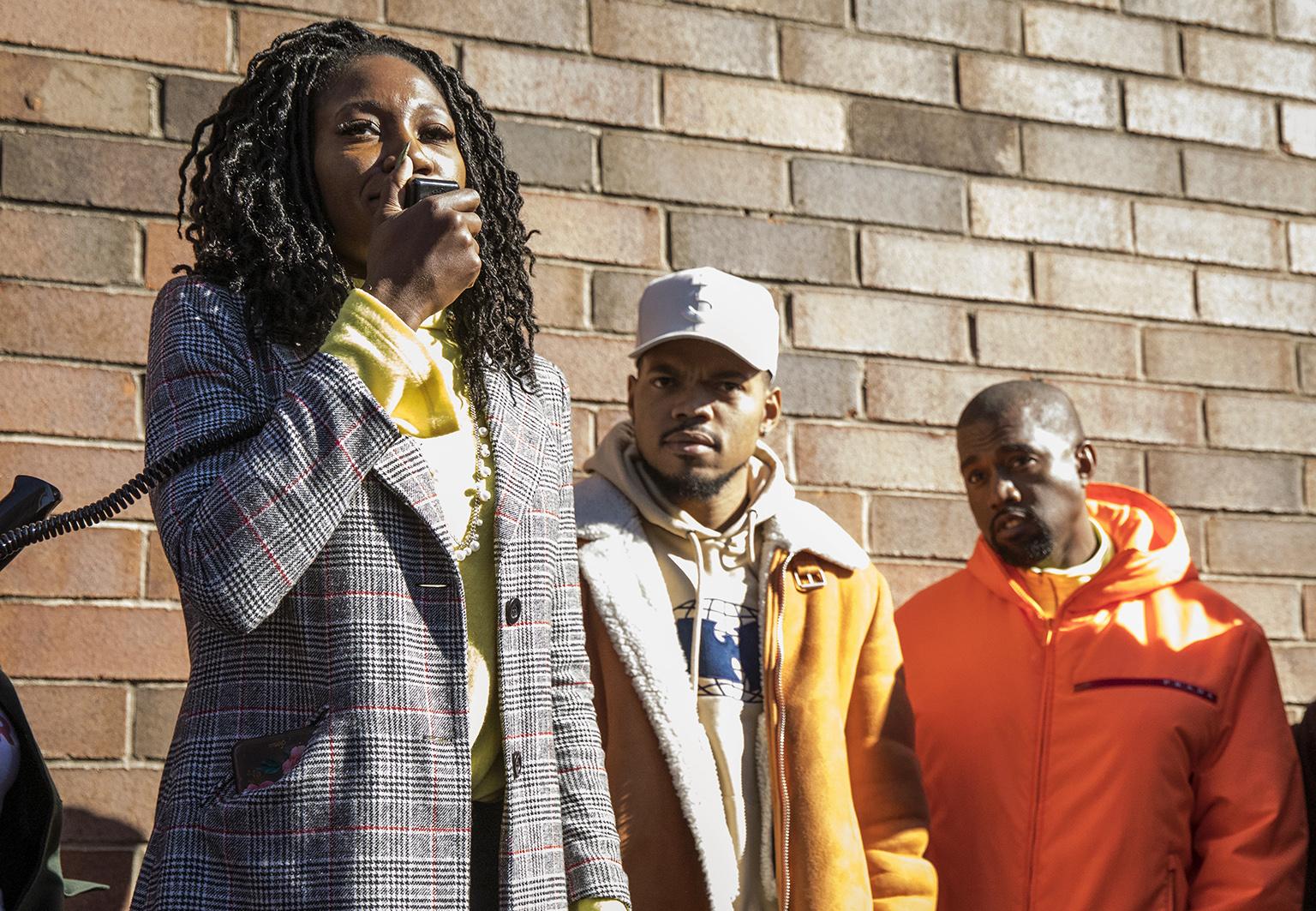 Chicago mayoral candidate Amara Enyia speaks as Chance the Rapper, center, and Kanye West listen during a "pull-up" rally for Enyia on Tuesday, Oct. 23, 2018, in Chicago. (Ashlee Rezin / Chicago Sun-Times via AP)
CHICAGO (AP) — Hip-hop megastar Kanye West told his Twitter followers that he was "distancing" himself from politics even as he sent a big check to boost a Democratic mayoral hopeful in his hometown of Chicago.
West tweeted this week that he realizes "I've been used to spread messages I don't believe in." That follows his Oval Office visit last month during which he dropped the F-word while talking with President Donald Trump.
State campaign records show West gave $126,460 to Amara Enyia's mayoral campaign, a week after he donated $73,540 and appeared with her for a sidewalk news conference on Chicago's South Side. He didn't speak and left after about five minutes.
Other Democrats have questioned Enyia for accepting money from a high-profile Trump supporter. But she's said she appreciates West's backing.
---
Related stories:
Kanye West Makes Cameo Showing for Chicago Mayoral Hopeful
Trump Finds Kanye West 'Impressive' at White House Lunch
Amara Enyia Takes Aim at Emanuel in Second Bid for Chicago Mayor
City Council On the Verge of Major Change
---