New Group Targets Overlooked Stretch of Chicago River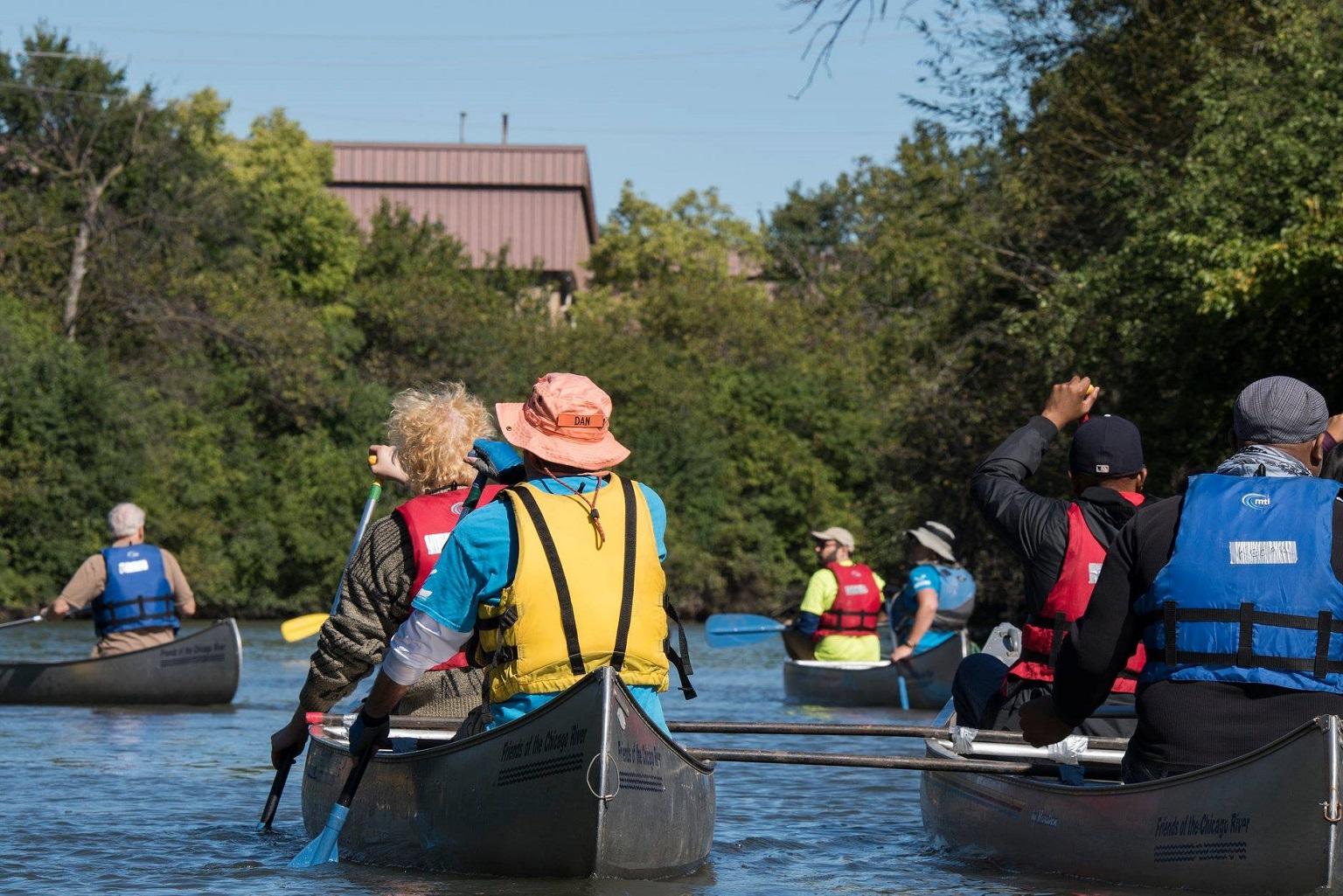 The Lathrop Riverfront Group holds a kick-off paddle along the Chicago River. (Courtesy Metropolitan Water Reclamation District of Greater Chicago)
A newly formed community group is looking to stir up interest in an overlooked stretch of the Chicago River.
The Lathrop Riverfront Group was formed to promote the section of riverfront near the Julia C. Lathrop Homes, a Chicago Housing Authority project just south of Diversey Parkway along the North Branch of the Chicago River.
The complex, which opened in 1938 and is now listed on the National Register of Historic Places, had been losing tenants for years and is being transformed into a mixed-income riverfront community with 1,100-plus residences. The 34-acre project includes a nature trail and plans to remove invasive species along the river bank, along with restoring habitat to help the local turtle population and other wildlife.
New tenants began moving into the redeveloped complex last month when more than 400 units opened up. Some of the units are controlled by the CHA or other affordable housing programs, while others are available at market rate. 
The new Lathrop group, meanwhile, was formed in partnership with the nonprofit Friends of the Chicago River and will develop programs that showcase the emerging section of riverfront near the housing development.
"Our hope for this group is that they foster stewardship, restoration and engagement along their stretch of the riverbank," said Joanne So Young Dill, Friends' director of strategic initiatives, in a statement.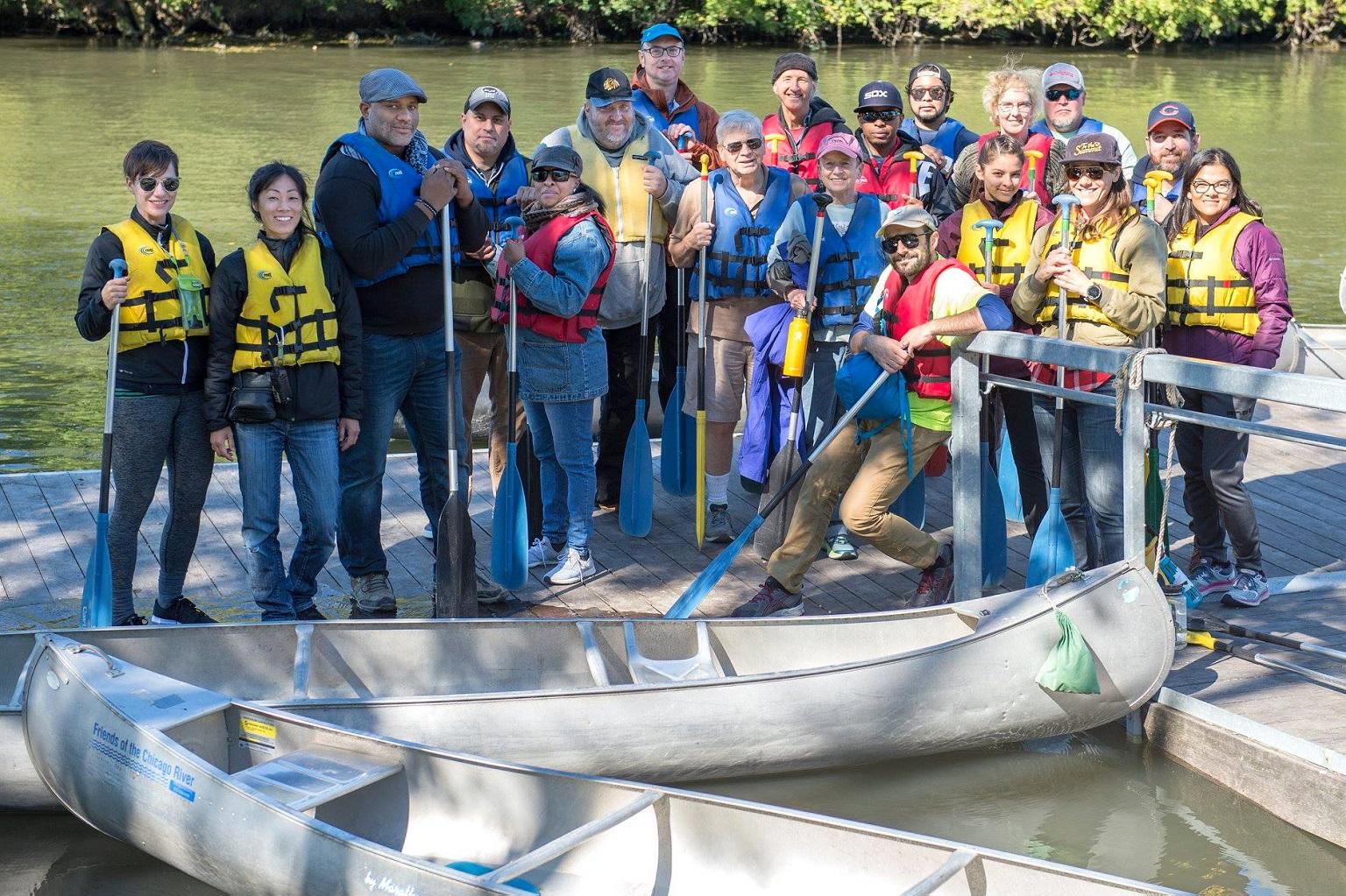 Residents and community leaders pose for a photo during a recent kick-off paddling event for the new Lathrop Riverfront Group. (Courtesy Metropolitan Water Reclamation District of Greater Chicago)
Friends helped organize a recent kick-off paddling event for the newly formed group, during which about two dozen residents and community leaders paddled north from the Chicago Park District's WMS Boathouse at Clark Park to the redeveloped section of riverfront at Horner Park.
Friends envisions the Lathrop Riverfront Group taking on a similar role as community groups that worked for years to ensure the restoration of the riverfront at Horner Park.
"It's great to see the Chicago River appreciated as a natural and cultural and economic resource," said Margaret Frisbie, Friends' executive director, in a statement. "It's an amenity that the Lathrop community can enjoy and must protect."
Contact Alex Ruppenthal: @arupp | aruppenthal@wttw.com | (773) 509-5623
---
Related stories:
Advocates Celebrate Opening of Restored Horner Park Riverfront