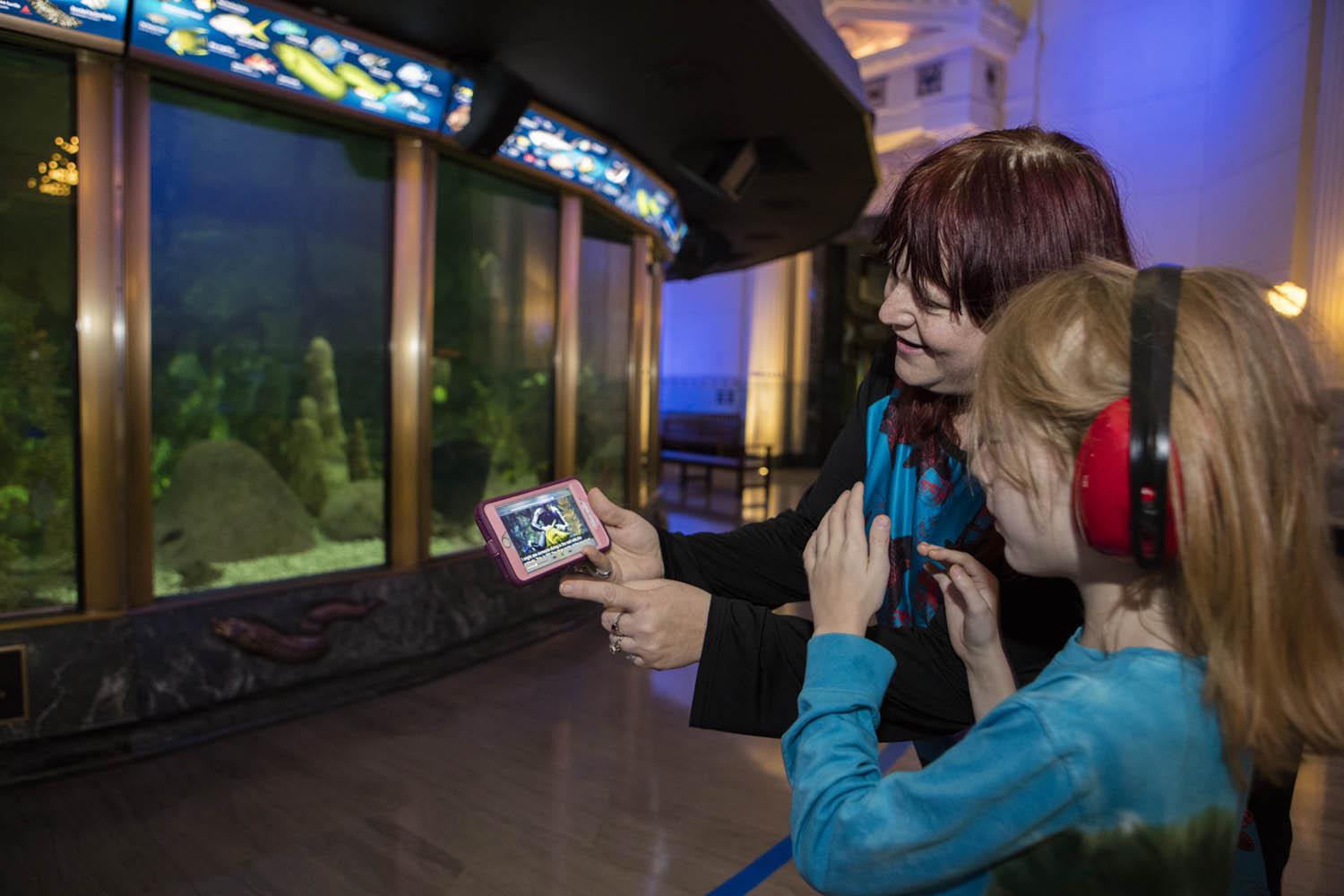 A mother and daughter explore Shedd's Sensory-Friendly App, designed for guests with autism or a sensory processing disorder, in front of the aquarium's Caribbean Reef exhibit. (Brenna Hernandez / Shedd Aquarium)
Shedd Aquarium will stay open late on two upcoming dates exclusively for visitors with disabilities as part of a new program that expands on the aquarium's accessibility and inclusion initiatives.
From 4:30 p.m. to 7 p.m. on Oct. 16 and Nov. 14, registered guests will be able to explore all of Shedd's exhibits in a "comfortable and accepting environment," taking advantage of a limited capacity and streamlined entry, according to the aquarium.
The program, called Calm Waters, is free for members and $10 for non-members. Tickets must be purchased in advance.
"Offering extended hours is a common and effective way to reduce stimuli, as well as cut down on crowds along with the noise that ensues, and we knew there was interest based on discussions with community partners," said Lynn Walsh, Shedd's manager of accessibility and inclusion, in a statement. "Our hope is to provide greater access and an inclusive environment so we can better connect our audience with the aquatic animal world."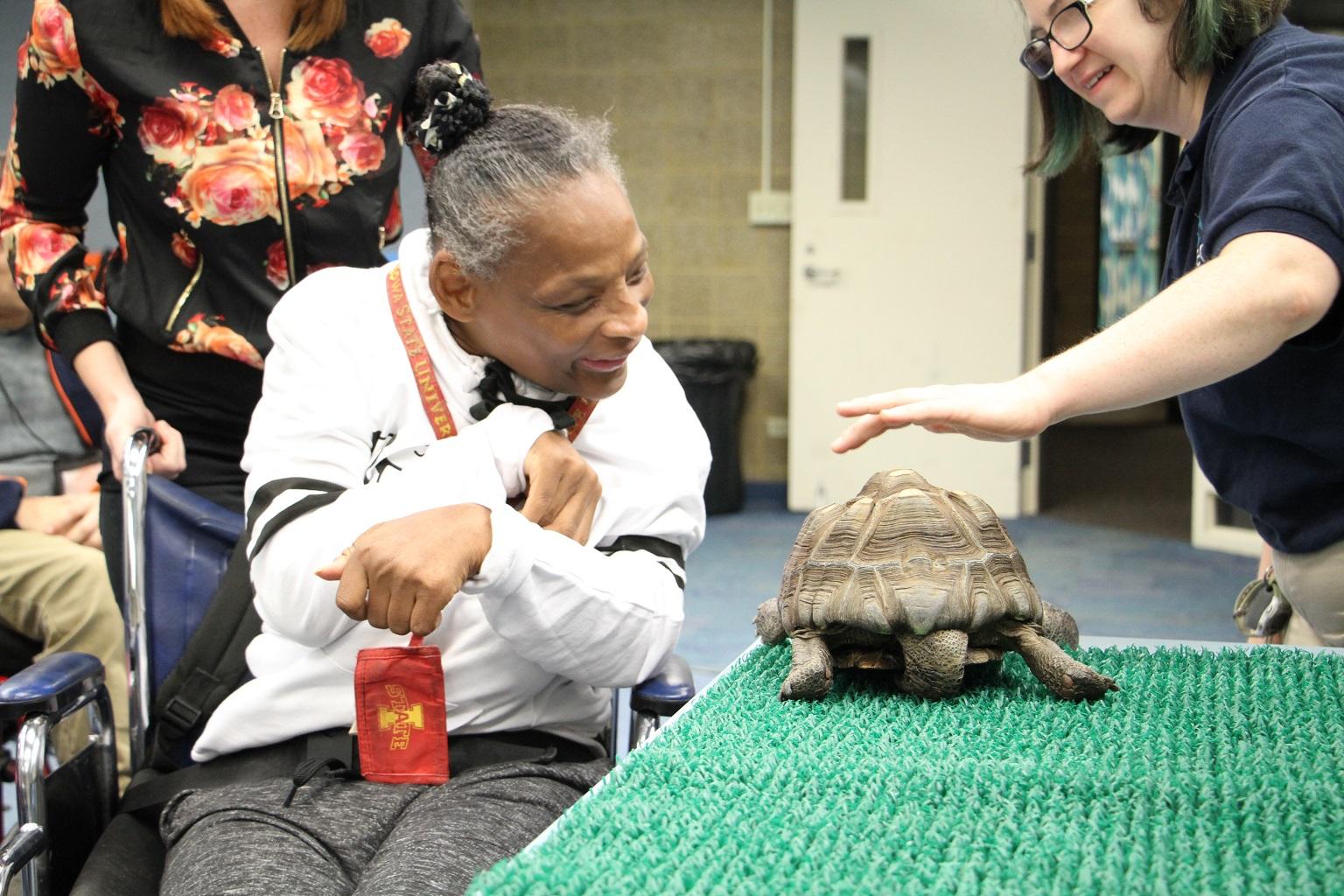 A member of the Envision Unlimited Rose Center, a program for people with intellectual and developmental disabilities, comes face-to-face with a tortoise at Shedd Aquarium. (Em Hall / Envision Unlimited)
All Calm Waters events will include a Caribbean Reef dive, allowing guests to watch a scuba diver explore the habitat alongside various animals; a 4-D experience, which combines elements of a 3-D film with other sensory effects, like water mist and bubbles; and chances to learn how Shedd's marine mammal trainers care for the aquarium's largest animals.
Visitors will also be able to access any of the open exhibit spaces and "touch experiences."
No additional events are scheduled as part of the new intiative. A Shedd spokesperson said staff will use the two scheduled events to gather feedback and explore the possibility of future events next year. 
Guests can learn more about Shedd's accessibility offerings on the aquarium's website. They can also download Shedd's Sensory-Friendly App, which includes photos and tips on temperature and noise levels in various exhibits.
Contact Alex Ruppenthal: @arupp | [email protected] | (773) 509-5623
---
Related stories: