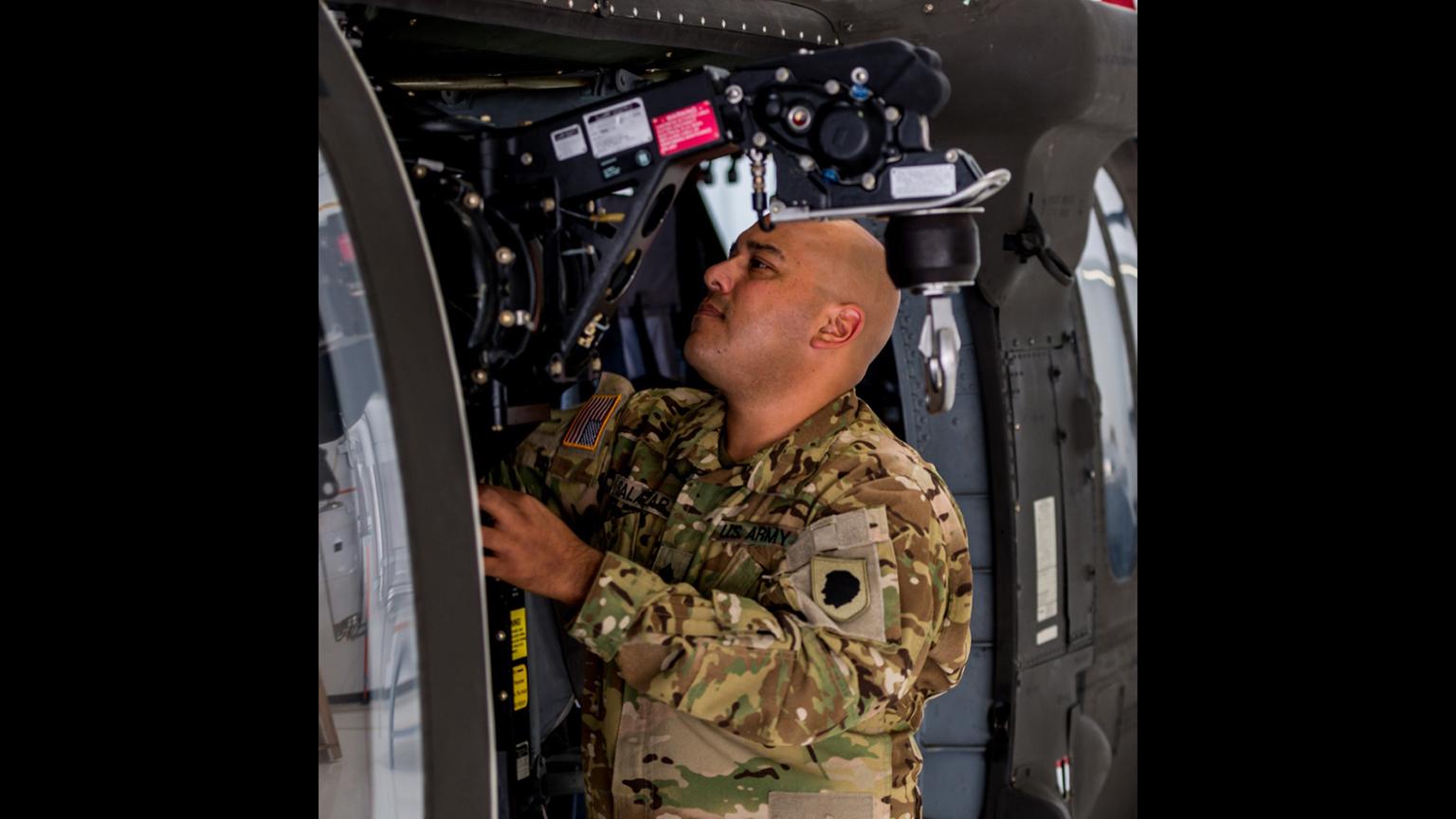 Sgt. Andres Salazar inspects an internal hoist on the UH-60 Blackhawk helicopter at the Kankakee Army Aviation Support Facility on Sept. 12, 2018. (Sgt. Stephen Gifford / Illinois National Guard)
Ten soldiers from the Illinois Army National Guard have been deployed to North Carolina to support relief efforts during and after Hurricane Florence, a Category 1 storm with 85-mph winds that is expected to dump up to 40 inches of rain in the Carolinas.
The menacing storm made landfall at 7:15 a.m. EST Friday near Wilmington, North Carolina, and could hang over coastal North and South Carolina for a full day.
The Illinois National Guard crews departed bases in Peoria and Kankakee on Thursday and will support hurricane relief efforts for up to 10 days, according to an announcement from Gov. Bruce Rauner and state agencies. Two helicopters were also sent to North Carolina.
"This hurricane has the potential to be devastating," said Maj. Gen. Richard Hayes Jr., the adjutant general of the Illinois National Guard, in a statement. "I am proud of our soldiers' ability to quickly respond to the requests of our fellow Americans in North Carolina, and I am thankful for the support of our soldiers' families and employers as they prepare for and execute this mission."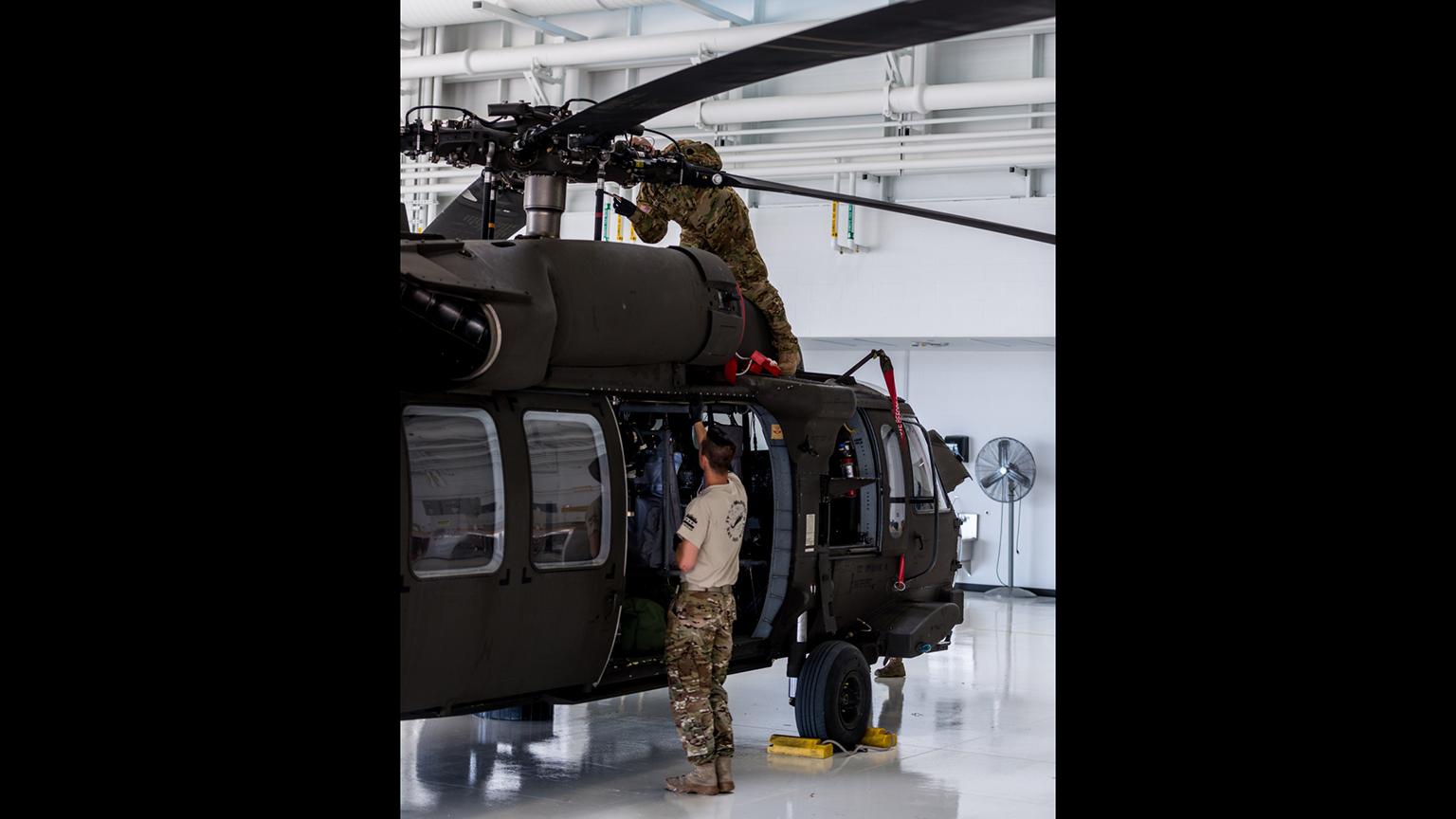 Illinois National Guard soldiers prepare a UH-60 Blackhawk to depart Kankakee in support of Hurricane Florence relief efforts. (Sgt. Stephen Gifford / Illinois National Guard)
The deployment of Illinois National Guard soldiers follows a request from North Carolina and other states that are expected to be hit by Florence. Requests for assistance are coordinated through the Emergency Management Assistance Compact, or EMAC, a mutual aid agreement that allows states to solicit help from other states during emergencies.
In 2005, more than 2,500 emergency personnel from Illinois deployed to the Gulf Coast to assist with recovery efforts following Hurricane Katrina. The effort, which included guardsmen, firefighters, paramedics, state emergency managers, medical staff and law enforcement, was Illinois' largest response under EMAC.
Contact Alex Ruppenthal: @arupp | [email protected] | (773) 509-5623
---
Related stories:
Hundreds Flee Devastation in Puerto Rico to Join Family in Chicago