Update: This expedition was postponed until summer 2019 after the ship ran aground on Aug. 24 and sustained damage. There were no injuries and all participants are safe.
---
Six students from the University of Illinois at Chicago are starting the fall semester a little early – and a couple thousand miles from campus. They've traded their classroom chairs for seats on board a research vessel as part of the Northwest Passage Project.
Working closely with scholars, scientists, historians, journalists and students from a handful of other universities, the UIC group will spend three weeks, starting Aug. 23, assisting in the collection of scientific and sociological information as they sail across the Northwest Passage, a northern waterway between the Atlantic and Pacific oceans.
The students – five undergraduates and one graduate student who are all enrolled in the school's College of Liberal Arts and Sciences – have a range of majors, from biology and psychology to rehabilitation sciences and communication. In other words, being a future scientist was not a requirement for participation. 
"The aim of the participation of the undergrad student is not for them to become scientists. It's for them to become informed citizens," said Miquel Gonzalez-Meler, a professor of biological sciences at UIC who is involved with the project. "When they're hopefully the new generation of doctors and psychologists and health professionals and social professionals and so forth, they will have the experience with them that probably can empower them to talk about these issues."
During this time of the year, the Northwest Passage is typically covered with ice, but in recent summers, much of it has been ice-free. Gonzalez-Meler attributes this to a warmer Arctic, and says a change in temperature not only affects life in that specific region, but in the rest of the world as well.
"Some of the things happening in the Arctic have climate implications down below, like here in the Chicago area," he said. "A lot of the changes in the Arctic and the Pacific have a lot to do with how cold, how wet, how dry our climate gets in both the winter and the summer."
In order to analyze environmental changes in the Arctic, the team will be taking what Gonzalez-Meler calls a "multidisciplinary" approach, studying biology, hydrology, gas compositions in the ocean, and the social impacts of climate change in the region.
By collecting water samples, the crew will be able to study marine life, from the microscopic level – by examining plankton, for example – to the migration patterns of whales and birds. They will also look closely at the mixture of fresh and salt water, which Gonzalez-Meler says affects ocean temperature and density, and the composition of greenhouse gases like carbon dioxide and methane.
The expedition will make several stops along the way so students can visit native Inuit villages and also study the lives of area residents.
"The hope is that we will be able to interview some of the elderly inhabitants of these villages and get some idea of how their life has changed," said Gonzalez-Meler.
Funded by the National Science Foundation, the Northwest Passage Project brings together scholars and scientists from the University of Rhode Island, Virginia Institute of Marine Research, Florida International University, Canadian Wildlife Service, Environment and Climate Change Canada, the Inner Space Center and the Graduate School of Oceanography. Also on board: award-winning author and journalist Ed Struzik, and a documentary film crew led by director David Clark. (The resulting two-hour film, "Frozen Obsession," will be screened at UIC in April 2019.)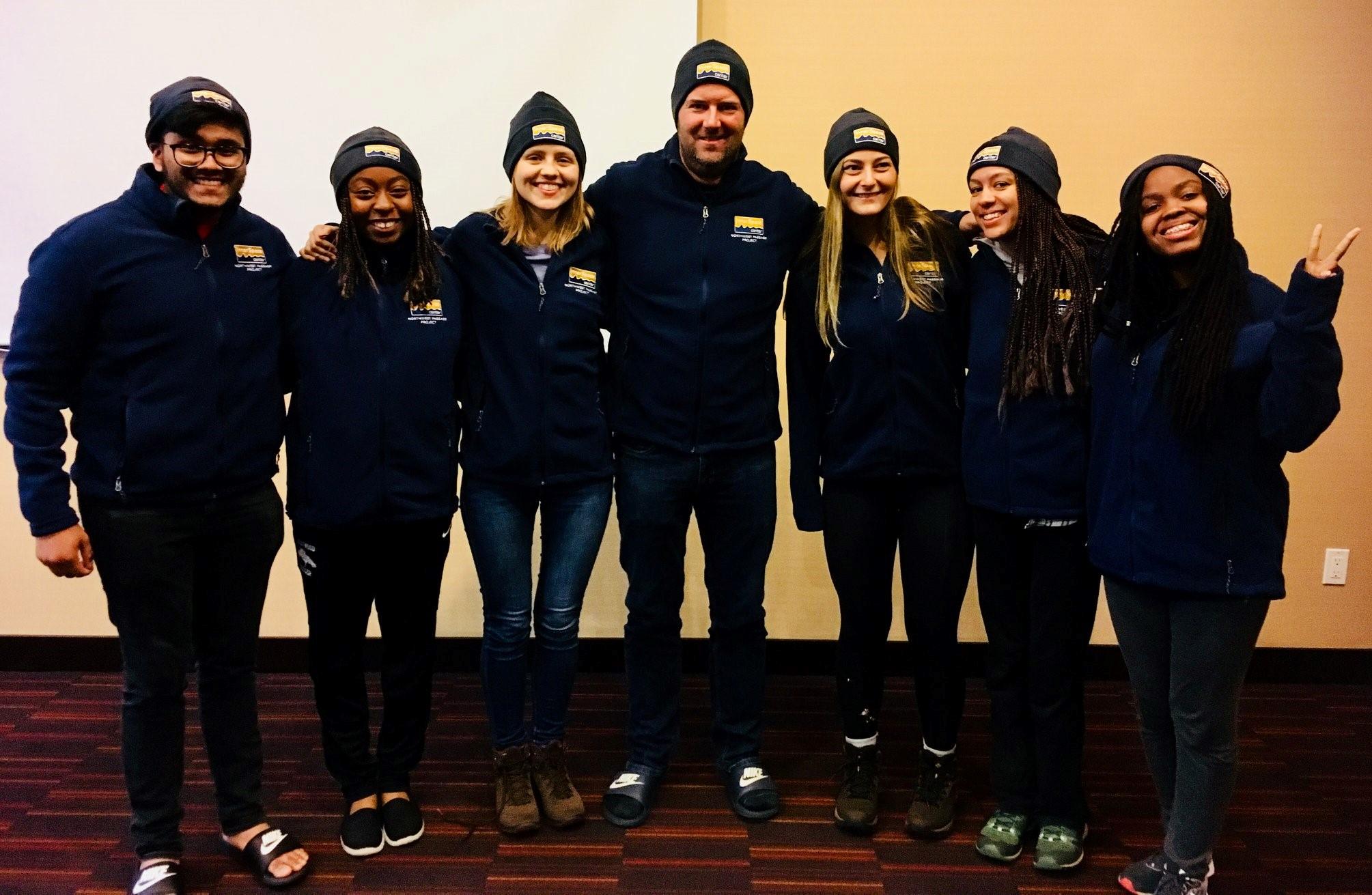 Participating in the Northwest Passage Project are UIC students, from left: Humair Raziuddin, Theressa Ewa, Stephanie Kadej, Anthony Bellagamba, Miriam Hoffmann and Francis Crable. (Miquel Gonzalez-Meler / UIC)
Those who wish to follow the team's investigative journey in real time will be able to do so through live broadcasts that will include interviews with the researchers and students. Updates about the expedition can be found on the Northwest Passage Project website, the UIC News Twitter account, Facebook page and Tumblr; and on the ISC Facebook page and YouTube channel.
Although the UIC students will be featured in the documentary and live broadcasts as they explore the Arctic, they won't be too far from reality. With classes at UIC resuming next week, students will be responsible for completing regular homework on top of their duties on deck.
Gonzalez-Meler expects that will be a challenge – but not an insurmountable one.
"I think there's going to be so much going on for them, they'll probably be exhausted after three weeks, but you know, they're young and they have energy so I think they can do it," he said.
---
Related stories:
Climate Change Could Kill Off Bees, Northwestern Study Finds
Harvard Scientist: Climate Change May Be Worse Than We Think
How 11,000 Citizen Scientists Helped Unlock Decades of Biological Data
---