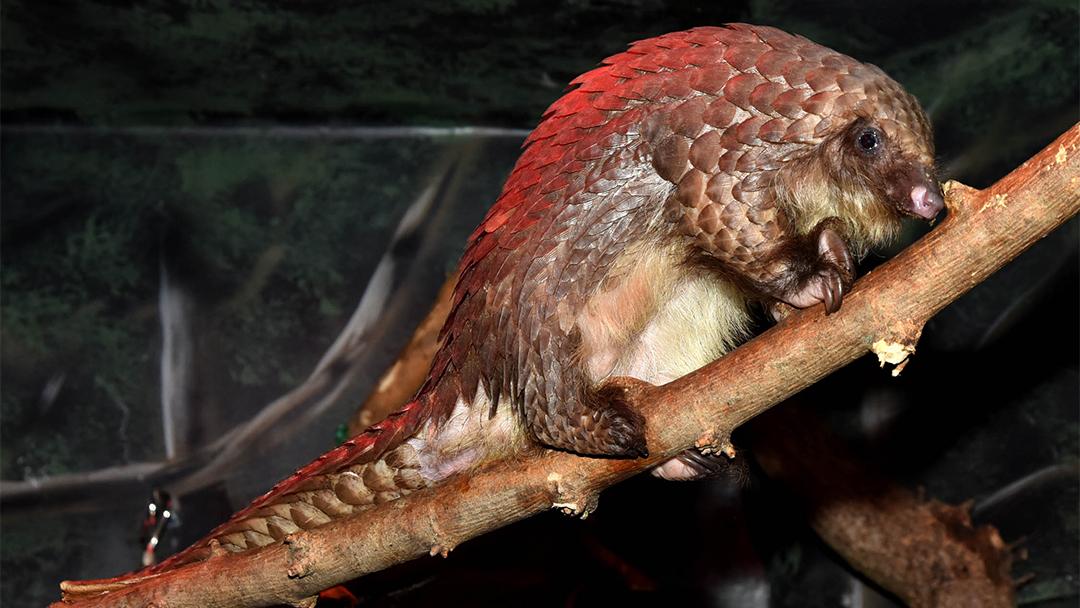 David, a young male pangolin, is part of Brookfield Zoo's "Habitat Africa! The Forest" exhibit. (Courtesy Chicago Zoological Society)
For the first time ever, conservationists from across the globe are gathering for a conference with the exclusive goal of saving the pangolin, the world's most trafficked mammal.
The four-day symposium kicked off Wednesday at Brookfield Zoo, which since 2016 has been home to 13 white-bellied pangolins as part of an initiative launched with a handful of other U.S. zoos to save the animal. Reseachers involved in the project study pangolins' reproductive physiology, diseases and behavior – tasks that are extremely difficult in the wild, according to Brookfield Zoo. In the past, pangolins did not thrive in institutions, but research efforts have since improved pangolin caretaking techniques, the zoo said.
Now, the Chicago Zoological Society, which manages Brookfield Zoo, is bringing together more than 50 international experts to discuss the latest research and conservation efforts targeting the pangolin. The event features speakers and attendees from the U.S., United Kingdom, Nigeria, Taiwan, Togo, Ivory Coast, India, Vietnam and the Czech Republic.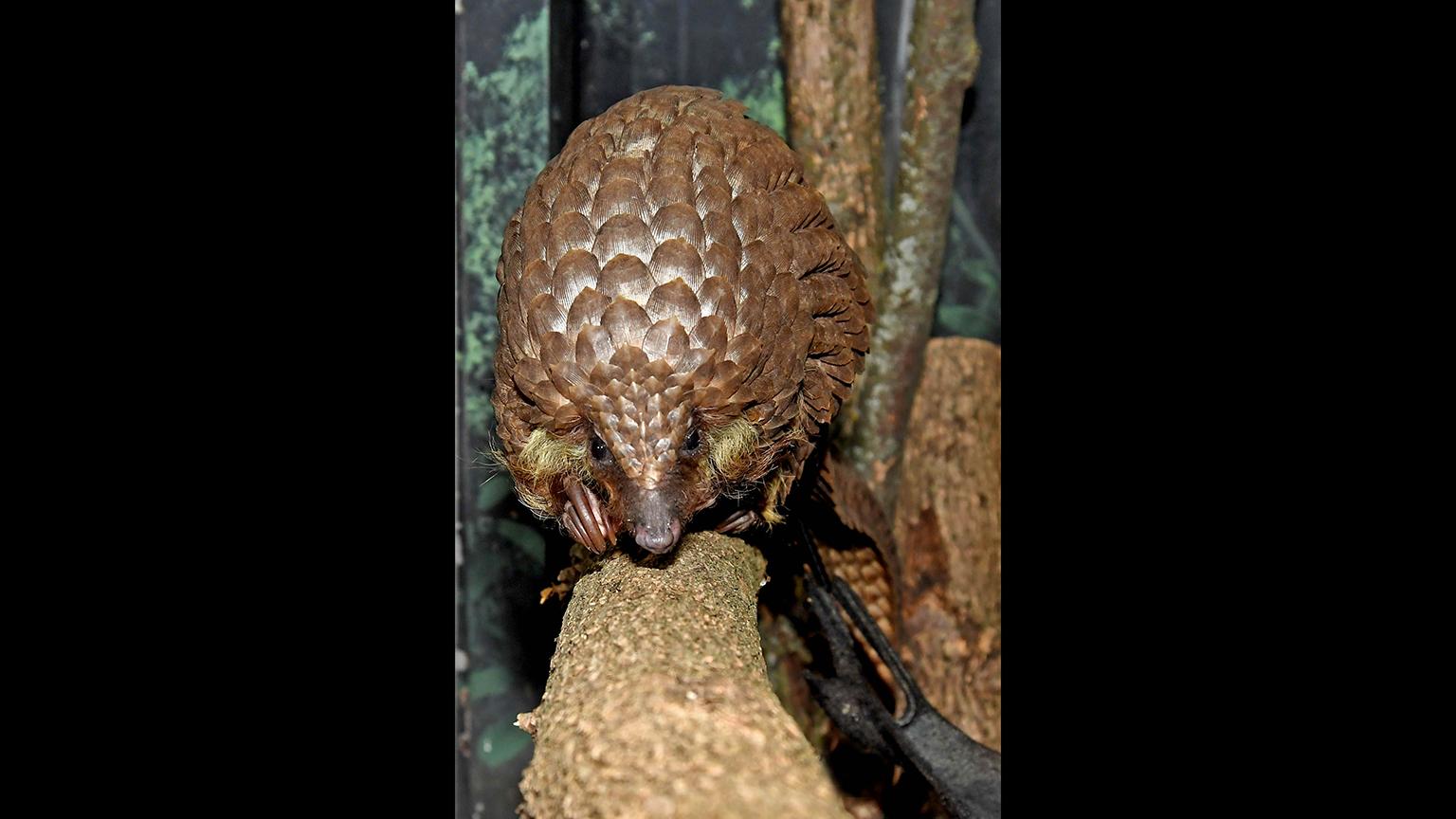 (Courtesy Chicago Zoological Society)
According to Brookfield Zoo, over the past 10 to 15 years, more than a million pangolins have been poached from the wild and used in the illegal bushmeat trade, in Asian medicines and for their scales, which are made into jewelry.
Anti-poaching efforts have mostly failed, as pangolins are relatively small in size and therefore much easier to traffic than rhinoceros horns or elephant tusks, for example. Today, all eight species of pangolins – four native to Asia and four to Africa – face extinction.
"We hope that the synergy created by experts at the symposium will result in enhanced collaboration and improved management techniques for pangolins both in the wild and in professional care," said Bill Zeigler, senior vice president of animal programs for the Chicago Zoological Society, in a statement. "As a collective group, we have the capability, and definitely the passion, to make a difference for the pangolin's future."
Often referred to as scaly anteaters, pangolins have a cone-shaped head, long grasping tail and are covered with sharp, artichoke-shaped scales. They have long, muscular tongues covered with sticky saliva used to scoop up large amounts of ants and termites. (Adult pangolins can eat up to 20,000 ants and termites a day, amounting to more than 7 million ants and termites every year.)
A baby pangolin's scales are soft but begin to harden within days of its birth. Young pangolins do not walk for several weeks but cling to their mother's tail to get around.
During the conference, zoo officials will announce several grants to support research and conservation of various pangolin species, both in the wild and in professional care.
One of the event's main goals will be to develop a master plan for managing populations of the species, along with a strategy for communicating the risks faced by pangolins.
Contact Alex Ruppenthal: @arupp | [email protected] | (773) 509-5623
---
Related stories:
Brookfield Zoo Welcomes the Pangolin, World's Most Trafficked Animal
Brookfield Zoo Staff Examine New Way to Measure Animal Welfare