Vice President Mike Pence may have excited some sci-fi fans when he recently discussed the Trump administration's Space Force plan, which would create a sixth military branch tasked with acquiring and defending U.S. assets in space.
"The space environment is fundamentally changed in the last generation," Pence said last week at the Pentagon. "What was once peaceful and uncontested is now crowded and adversarial."
Pence said a U.S. Space Command would consolidate space operations carried out by other military branches, most notably the U.S. Air Force's existing Air Force Space Command, as well as "develop the space warfighting doctrine, tactics, techniques and procedures of the future."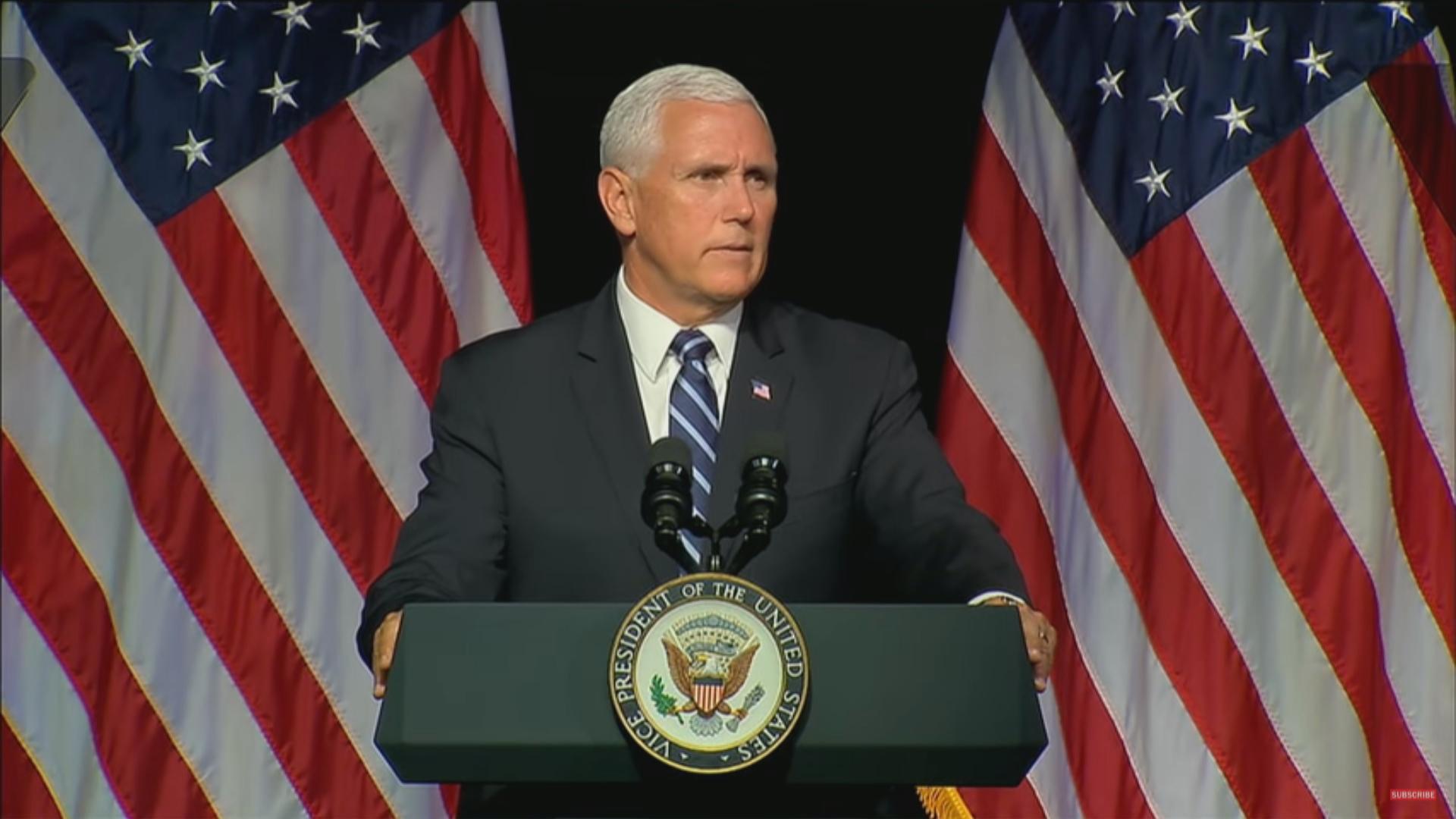 Vice President Mike Pence: "The space environment is fundamentally changed in the last generation."
But a pair of local experts say science fiction aficionados shouldn't hold their breath.
Adler Planetarium astronomer Mark Hammergren said the proposed space force would operate less as a military fighting force and more as a defender of U.S. satellites in space, something the Air Force's space agency already does.
"They operate the military satellites, which provide for intelligence gathering, communication and GPS, and provide operational security," Hammergren said. "What the Space Force will not be is anything like 'Starship Troopers' – we're not talking about putting humans in X-wing fighters out there. That's not any part of the picture."
Hammergren referenced several legal frameworks that spell out the limits of military operations in space, including the Outer Space Treaty that took effect in 1967 and bars putting weapons of mass destruction into Earth's orbit, on the Moon or any other celestial bodies.
DePaul University professor Thomas Mockaitis, a military and terrorism expert, says that despite the futuristic implications of its name, a Space Force would cover much of the same territory as the Air Force's space agency, which has China and Russia in its sights as primary space adversaries.
"The U.S. Air Force has a designated space command of about 30,000 personnel and significant capabilities ranging from satellites to various interceptor capabilities from ground-launched missiles all the way up to interference and jamming with satellites," Mockaitis said. "Everyone is working on interceptor technologies – direct assault, anti-satellite, ground-to-space launch platforms."
Given Congressional approval, Pence said the administration hopes to launch the Space Force as soon as 2020.
Hammergren and Mockaitis join us to discuss the possibility of such a military branch.
Follow Evan Garcia on Twitter: @EvanRGarcia
---
Related stories:
NASA's Mission to 'Our Star' Named After UChicago's Eugene Parker
Northwestern Rocket Launches Sunday to Explore 'Star Stuff'
NASA Discovery Hints at Possibility of Ancient Life on Mars
---