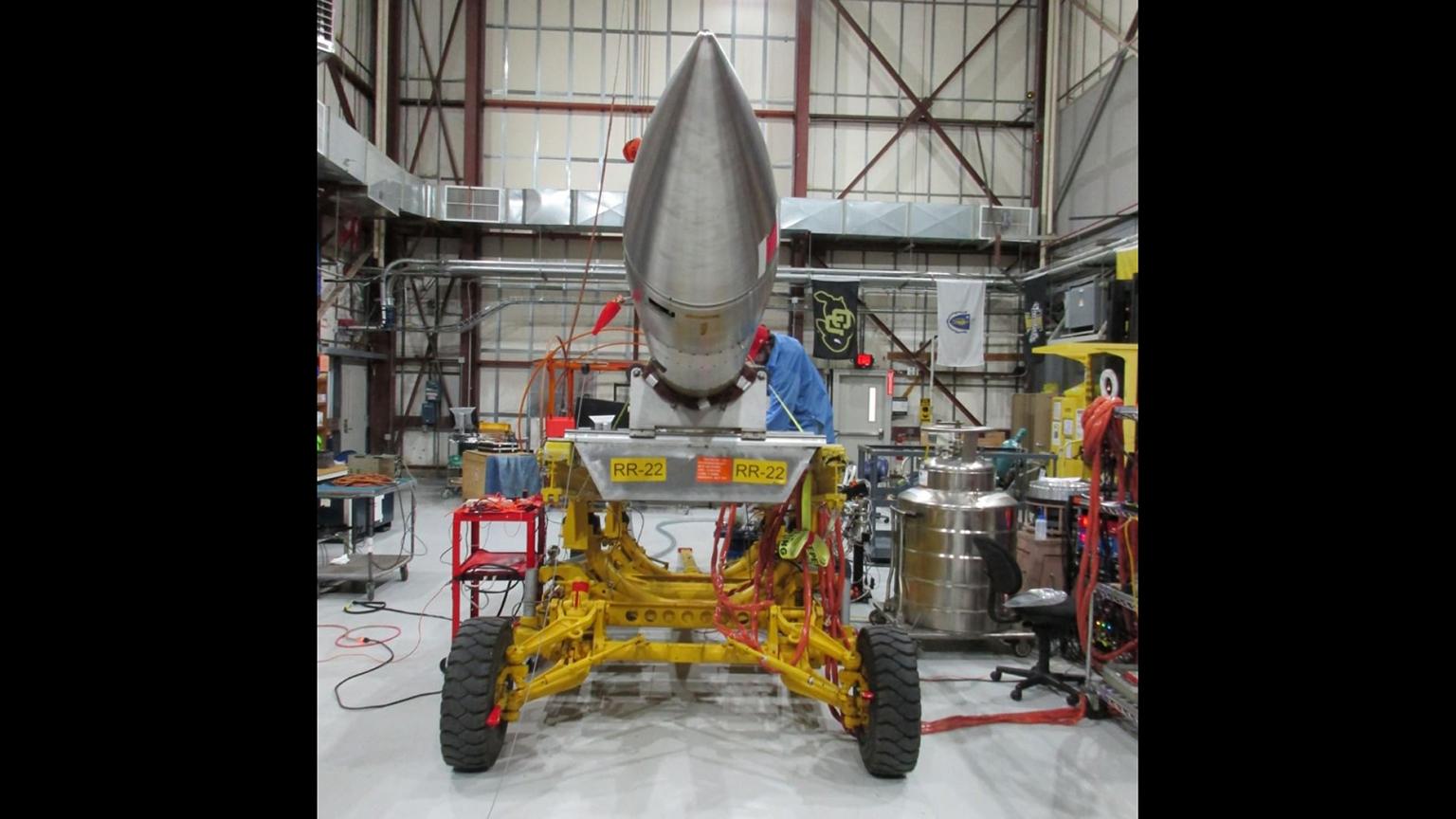 The Northwestern-built Micro-X rocket will carry a high-powered X-ray device to capture unprecedented images of astronomical objects. (Northwestern University / Instagram)
A team of Northwestern University scientists is in New Mexico preparing for this weekend's launch of the "Micro-X" rocket, an event that marks the culmination of a 10-year, first-of-its-kind project funded by NASA.
An abbreviation for "high-resolution microcalorimeter X-ray imaging rocket," the rocket will carry a high-powered X-ray device equipped with a new type of detector that has never been used in space.
The rocket, which launches Sunday, will be used to capture unprecedented images of various astronomical objects, including "star stuff" from a 340-year-old supernova. The supernova remnant is known as Cassiopeia A, a star in the Cassiopeia constellation that exploded about 11,000 light-years away from Earth.
Researchers want to collect detailed information about the elements ejected during the explosion to help understand conditions on Earth and other planets.
"We want to see how 'star stuff' is made because it is what allows life to exist," said Northwestern physicist Enectali Figueroa-Feliciano, the project lead, in a statement. "We also want to understand how this 'star stuff' is spread from the explosion to seed the galaxy with the elements needed to make rocky planets like Earth."
After launching from the White Sands Missile Range in southern New Mexico, the Micro-X rocket will spend 15 minutes in lower space before landing about 50 miles from the launch site.
---
Micro-X has its own website and Twitter and Instagram pages, which have been providing updates on the rocket's development.
"This instrument is the future of X-ray astronomy," said Figueroa-Feliciano, associate professor of physics and astronomy in Northwestern's Weinberg College of Arts and Sciences, in a statement. "But constructing it has been a difficult endeavor. Once it launches, it needs to be a completely hands-off process; it has to turn on, record data, store data and send data back to us autonomously."
Contact Alex Ruppenthal: @arupp | [email protected] | (773) 509-5623
---
Related stories: