How do you inspire kids and teens to change the world?
"Rad Girls Can: Stories of Bold, Brave, and Brilliant Young Women" aims to do just that by sharing inspiring stories from the past and present. The book features more than 40 girls under the age of 20 who've made a difference, whether it was through their art, athleticism or activism.
The book stems from two previous works by author Kate Schatz and illustrator Miriam Klein Stahl. 
"It kind of popped in my head one day when my [2-year-old] daughter was taking a nap," Schatz said about her first book in the series, "Rad American Women A-Z: Rebels, Trailblazers, and Visionaries Who Shaped Our History … And Our Future!" (2015). "I was thinking about what kinds of books I would want her to read when she was older, and what I wanted to share with her and how I wanted her to be inspired and learn about the world," she said.
Schatz said she wrote her latest book at the request of young people.
"We kept hearing over and over that young readers wanted a book about people their age," she said. "They wanted a book about girls, and we decided to listen to them."
Each of the works, including "Rad Women Worldwide: Artists And Athletes, Pirates And Punks, And Other Revolutionaries Who Shaped History" (2016), features Stahl's cut-paper portraits instead of photographs – an important element to make the books appeal to both young and old readers, Schatz said.
"I feel like the way so many young people experience and learn history in school is in this very dry way, and we felt that pictures would make it feel too much like a textbook," she said. "We wanted it to be informative and educational, but we didn't want it to have that textbook feel."
Schatz and Stahl join us in discussion.

Click on the images below to read excerpts.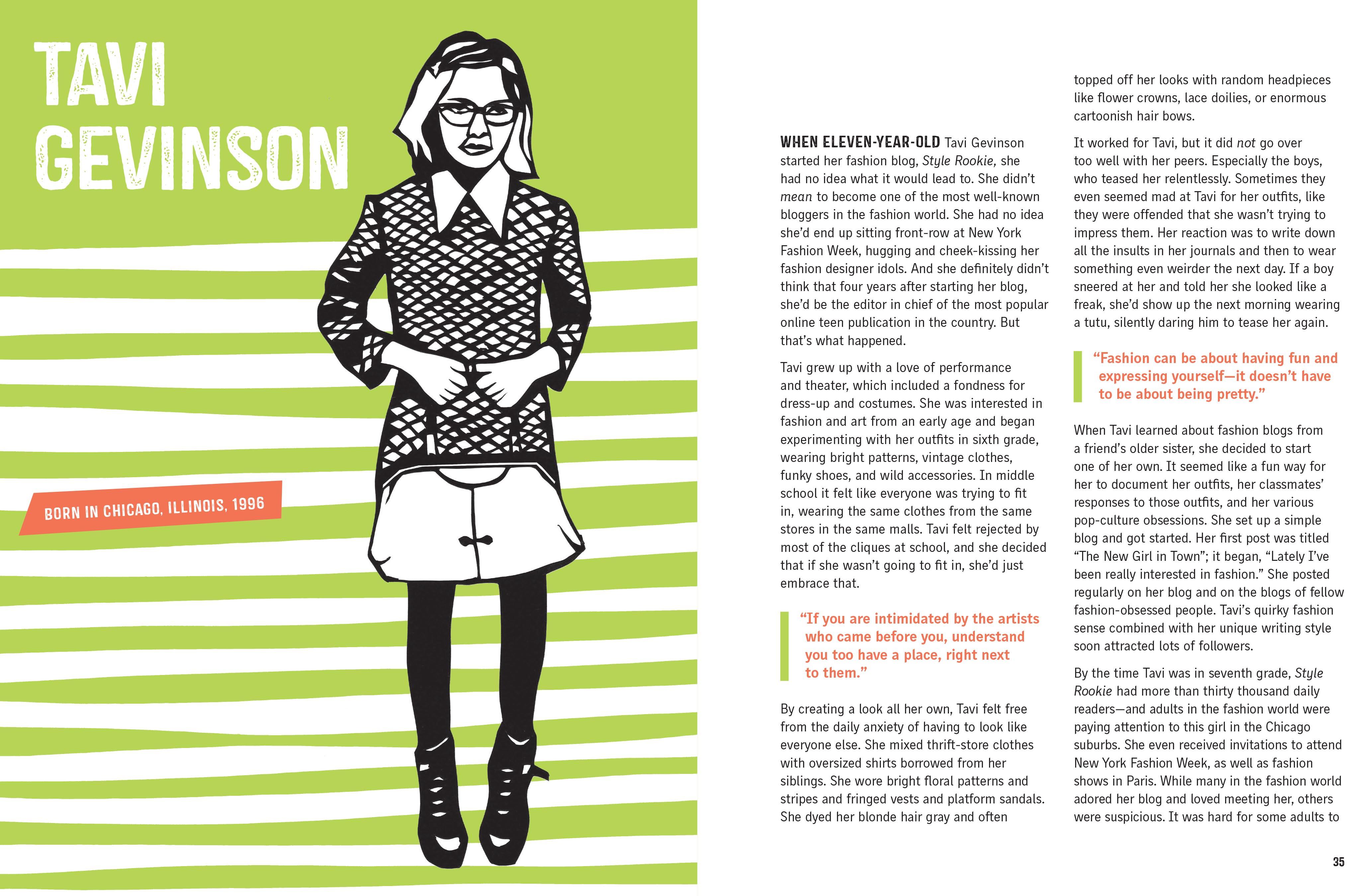 Click image to enlarge and read excerpt.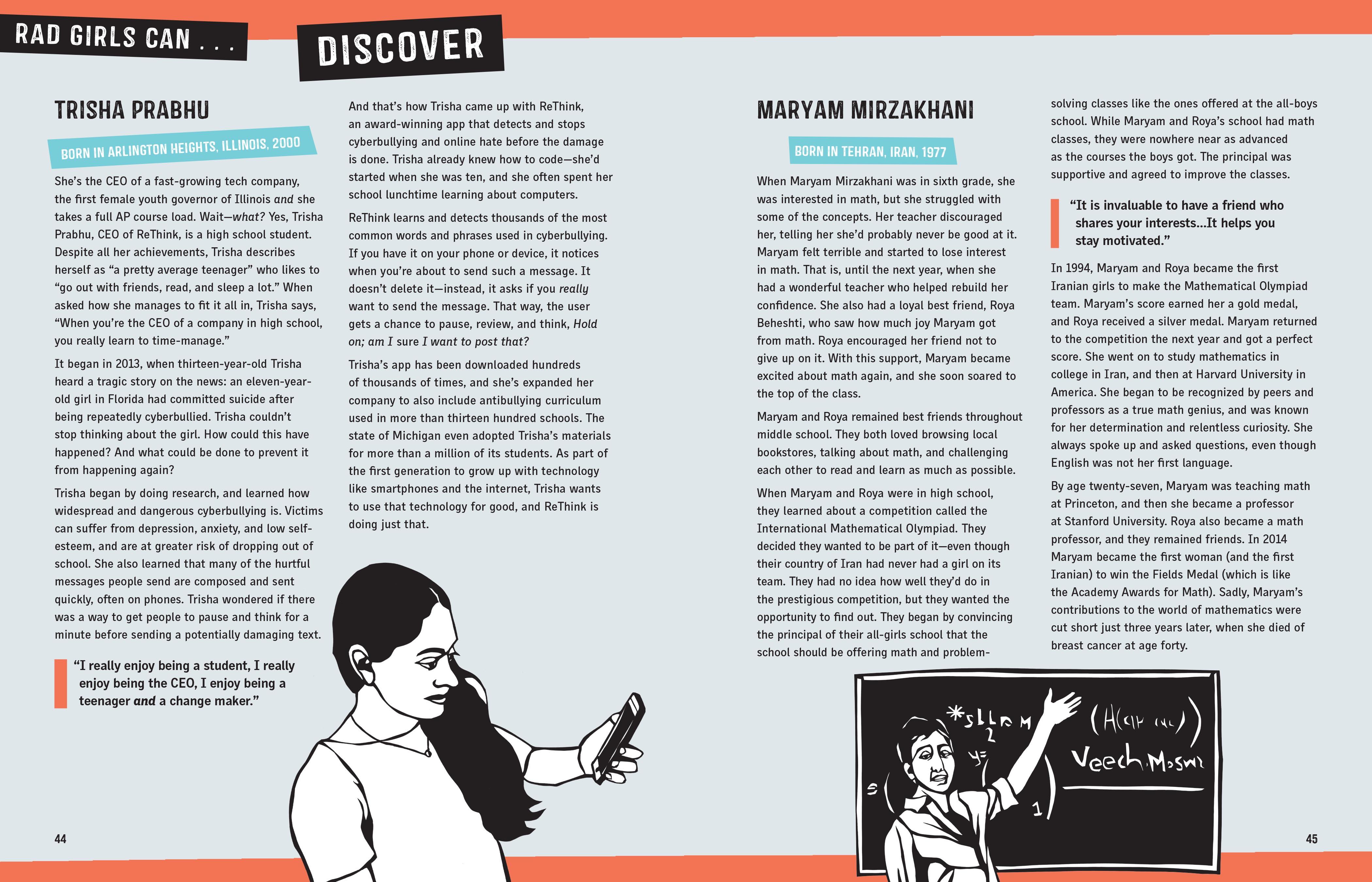 Click image to enlarge and read excerpt.
Reprinted with permission from Rad Girls Can: Stories of Bold, Brave, and Brilliant Young Women, by Kate Schatz; illustrated by Miriam Klein Stahl, copyright (c) 2018. Published by Ten Speed Press, a division of Penguin Random House, Inc. Illustrations (c) 2018 by Miriam Klein Stahl.
---
Related stories:
Author Gillian Flynn Talks 'Sharp Objects,' #MeToo Movement and More
How the 'Formidable' Eunice Kennedy Shriver 'Changed the World'
Hanna Holborn Gray on 'An Academic Life: A Memoir'
---