(Courtesy of Jeong Im Herbert)
Last year, at an event for the Chicago Symphony Orchestra, I began chatting with Jeong Im Herbert, the wife of David Herbert, the Chicago Symphony Orchestra's principal timpani player.
She told me she was a painter, and we discovered we shared a mutual fascination with clouds. Of course she had her mobile phone with her, so when I asked if she had photos of her work she tapped into her website and I was immediately blown away by the beauty of her images, the astounding technical prowess evident in her photo-realist canvases, and the subtle mystical quality that emanated from them.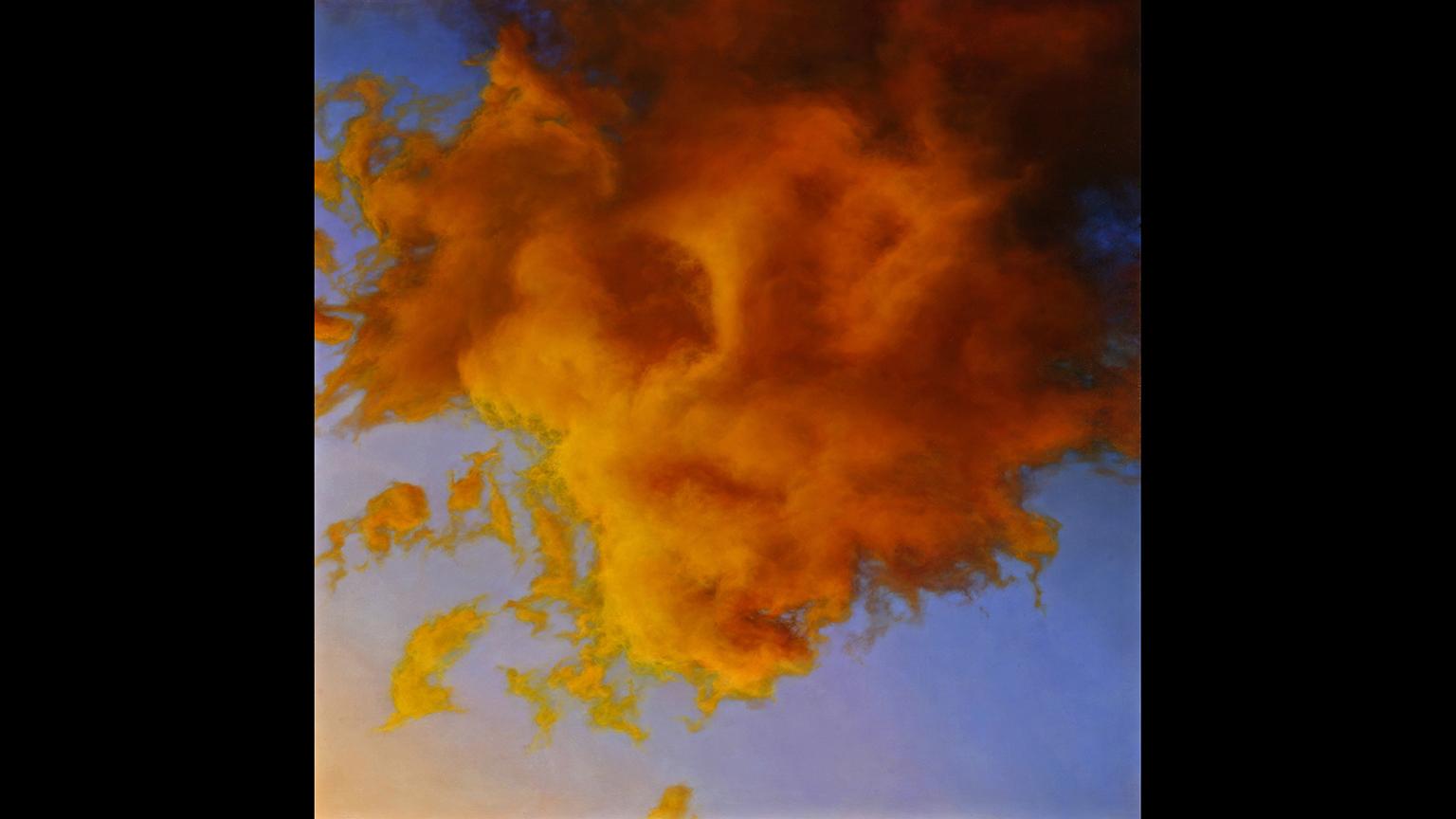 (Courtesy of Jeong Im Herbert)
A sampling of Jeong Im's work is on view through Aug. 18 in the exhibit cases on the eighth floor of the Harold Washington Library Center. Her paintings deserve a far larger, and more unified, carefully lit showcase, but even under somewhat less-than-ideal circumstances the brilliance of her work is clear.
First, the two large (72-by-72-inch), densely colored cloud paintings, both inspired by the skies of the Hawaiian island of Maui. One, "Blue Cloud," captures the shape and movement of a great white formation afloat in a radiant blue sky. The other, "Sunset Cloud," is a powerful explosion of golden light that brings to mind the fabulous skies of that 16th century Italian master, Titian.
And then there are the goldfish – a series of high-gloss paintings of these sea creatures whose skins seem to be made of light, and whose curving forms make you feel their motion through water. There is no vegetation around them. They exist in a sort of exquisite fluid suspension.
Jeong Im took photos of the clouds but, as she noted during a recent chat, she "added on her memory and imagination of them, which is a natural process of painting." She also took photos for the fish paintings, transferring these images to the computer so she could enlarge the parts she needed for details. ("If I cannot understand the structure, or have questions about the light, I also go back to real life, so the Shedd Aquarium is wonderful for me," she said.)
The smaller works displayed in several table-like glass cases reveal quite a different side of Jeong lm, but it is no less remarkable for the way it captures atmospherics with the most meticulous accuracy and poetry.
A fog-shrouded landscape inspired by a trip to Toronto is conjured with the most subtle brushwork, a technique that she also used in a smaller, wintry landscape from a trip to East Germany in which the leafless trees are painted with what looks like the use of a single bristle brush. And then there is the painting of a single lead pencil sharpened on both ends – a rendering so real you might be tempted to pick it up and start sketching. (It was part of the contents of the artist's youthful pencil case lovingly saved by her mother.)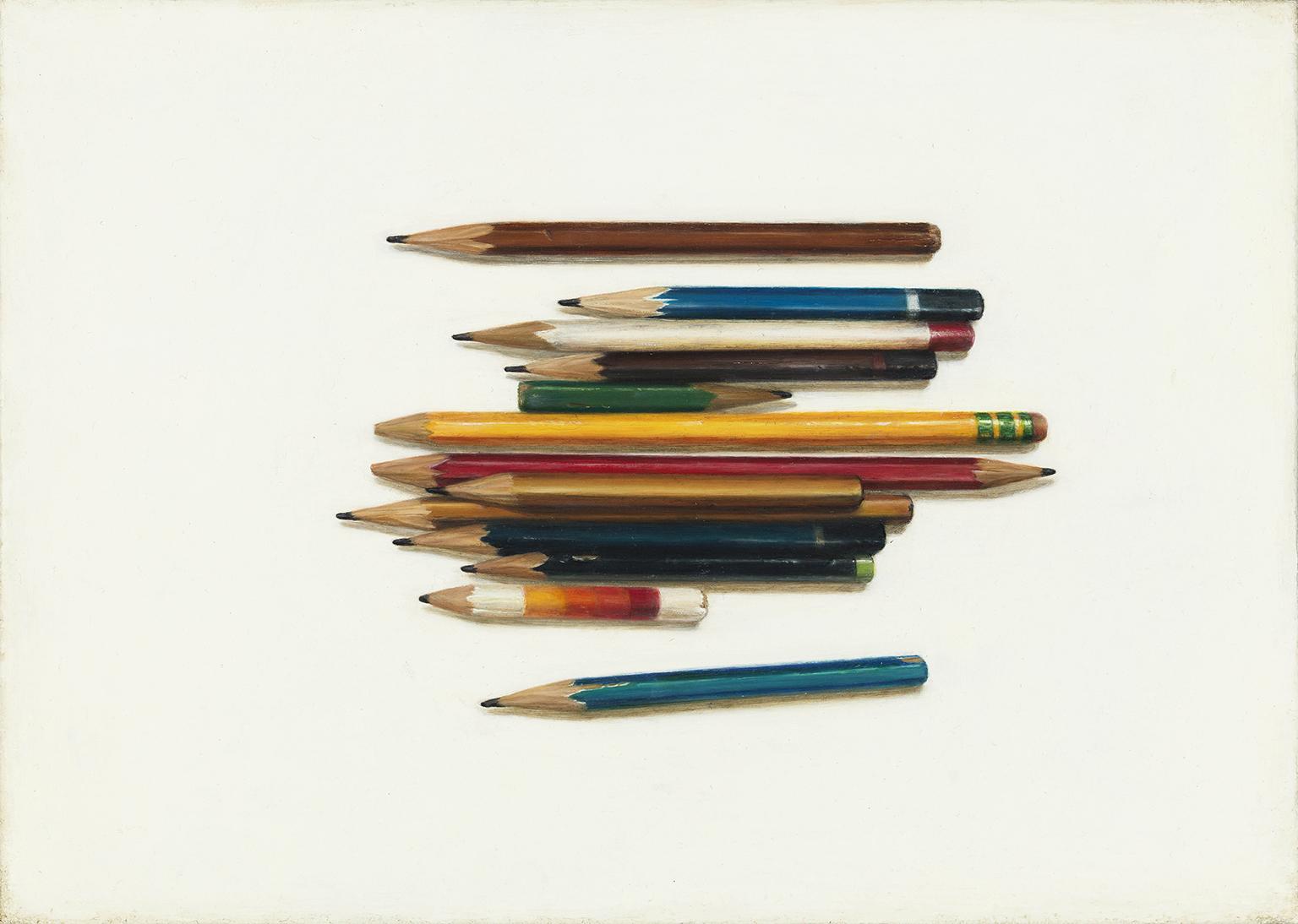 (Courtesy of Jeong Im Herbert)
Jeong Im has an uncanny ability to capture the texture of surfaces in a way that is as precise as a photograph yet at the same time magically abstract. Her precisionism comes with an almost mystical dimension. So does her ability to reproduce texture – whether a bare wall, the light of a candle or the corks from wine bottles.
Born in Seoul, Korea, Jeong Im (who until this show used her maiden name, Yi) holds masters of art degrees in painting from the San Francisco Art Institute and Hongik University in Seoul. She has had numerous solo and group exhibitions in the U.S. and abroad, but this is her first solo show in Chicago.
In her notes for the exhibit, Jeong Im explains: "My painting is an intersection of time and space. I take the stillness of the objects around us, countered with their always changing appearance. Tracing the realm of revelation beyond words that is neglected or unexplored, I record the small histories of passing time, thus translating the past into the present."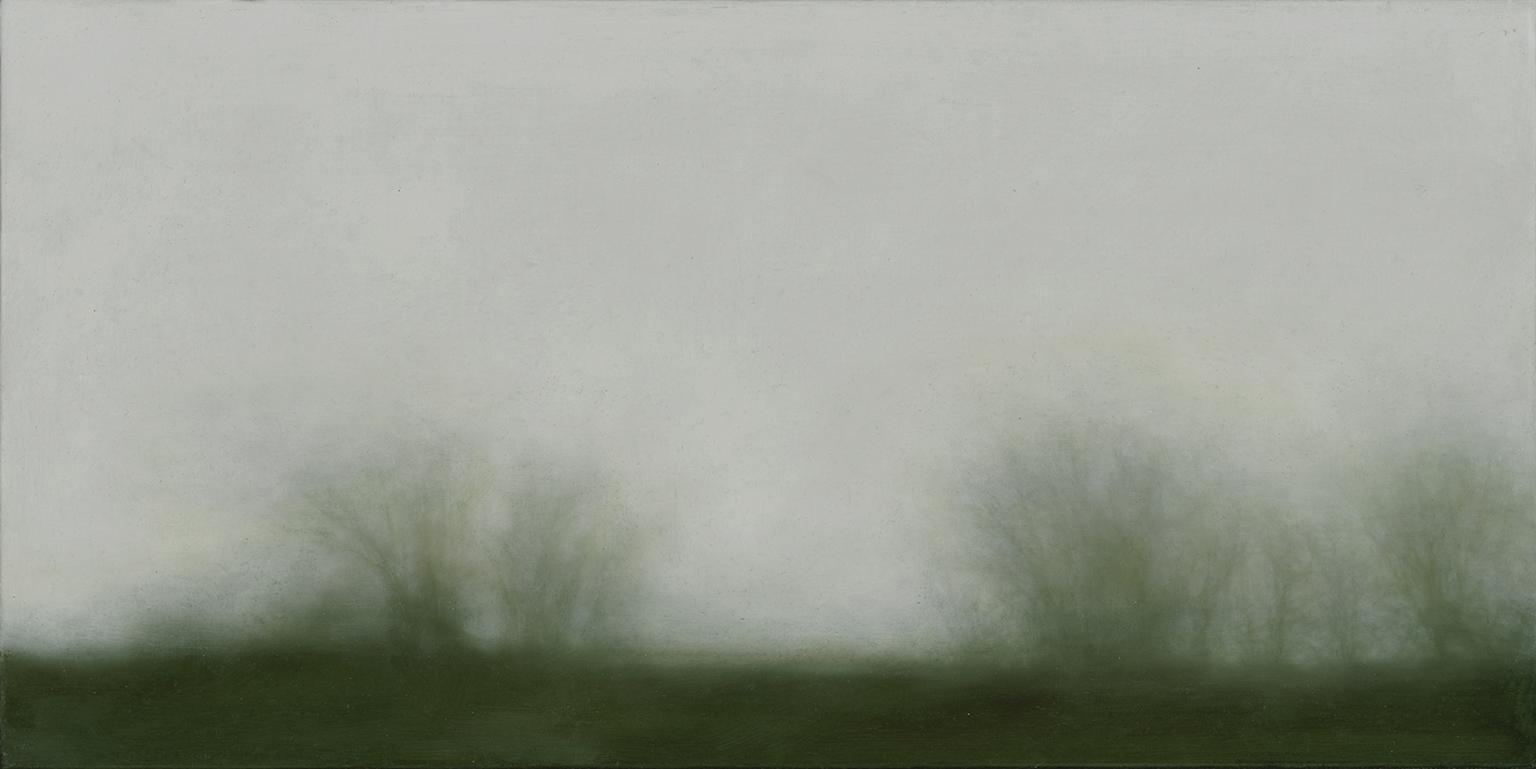 (Courtesy of Jeong Im Herbert)
She goes on to say that the photo-realism technique "reveals an image's vulnerable stillness, and the presence of anonymous stories. I do not attempt to replicate the world around us."
What she does do is make us see and feel that world in a far more intense way.
Note: No doubt you are wondering how Jeong Im and Herbert met. It was through a mutual acquaintance. As the artist tells the story: "We initially exchanged emails and he recommended a concert. I went to the box office and asked for a seat with a good view of the timpanist, so I got to check him out first. Later he introduced me to his goldfish, and the seed of my paintings was planted. Then, in a month, he flew to Korea to meet my parents."

"Around Us: Paintings by Jeong Im Herbert" runs through Aug. 18 at the Harold Washington Library Center (8th Floor), 400 S. State. For information call (312) 747-4300 or visit www.chipublib.org.
Follow Hedy Weiss on Twitter: @HedyWeissCritic
---
Related stories:
Ukrainian Institute of Modern Art 'Lions' Exhibit Taps into Its Roots
Rediscovering Influential Chicago Artist Charles White at the Art Institute
Intuit Exhibition Highlights Chicago's Embrace of Outside Art
---