Another day, another cash giveaway by Chicago mayoral candidate Willie Wilson, and another problem: A watchdog group has taken action against the Wilson campaign for behavior they believe is unethical and improper.
On Wednesday, Wilson, through his Dr. Willie Wilson Foundation, gave away money and offered assistance to people lined up at the county treasurer's office to pay the second installment of their property taxes. Wilson is facing scrutiny for a similar event in July in which he gave away $300,000 in the form of cash and prepaid checks at a local church.
The Illinois Campaign for Political Reform announced Wednesday it has filed a formal complaint with the Illinois State Board of Elections to fine the Wilson campaign and make him disclose that $300,000 as an in-kind campaign contribution. They say the money may have come from his foundation, but because he promoted the event through his mayoral campaign and streamed it live on his campaign Facebook page they look at it as a campaign event, and say the money should therefore be recorded as a campaign donation.
"We don't take issue with a charitable foundation helping people, but when such actions are so clearly tied to a political campaign, that has to be disclosed because the public has a right to know how campaigns are spending money and where it comes from," said ICPR Executive Director Mary Miro. "As the organization in the forefront of fighting the corrosive influence of money in politics, ICPR is compelled to file this complaint where the appearance of impropriety is so obvious."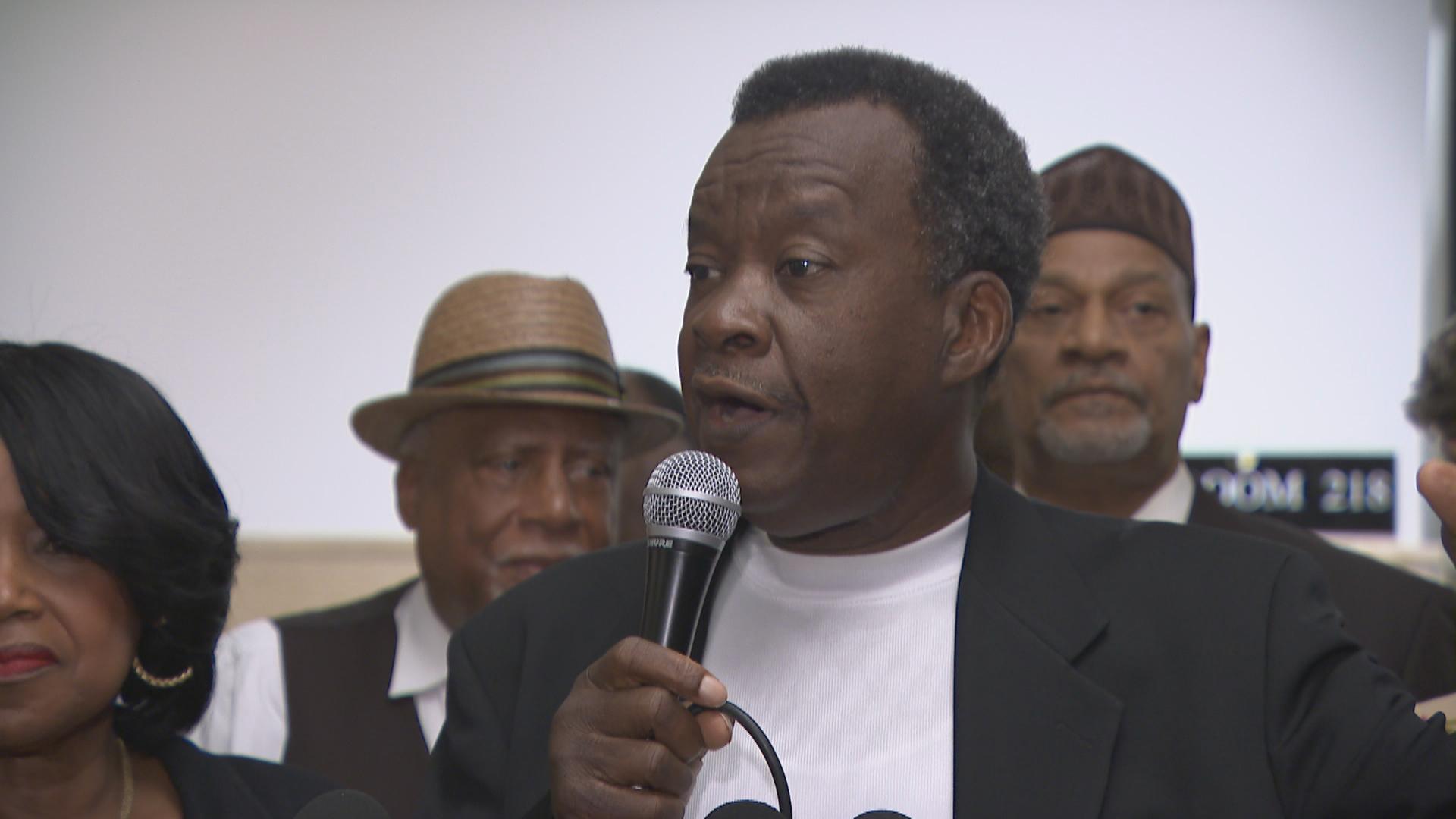 "This is not a political situation. We've been doing this for the last 10, 15, 20 years," Chicago mayoral candidate Willie Wilson said Wednesday, Aug. 1, 2018 of his foundation's giveaways of money. (Chicago Tonight)
The Wilson campaign didn't immediately react Wednesday, but Wilson himself said he was going to keep assisting members of the community. They've insisted they've done nothing wrong, and indeed, the state board of elections initially found no wrongdoing, as long as that money was from the foundation, not the campaign. But the ICPR is urging the election board to look at it again in light of their complaint, and they are questioning the legality of Gov. Bruce Rauner's $100,000 contribution to the foundation, given that some of that money was ostensibly part of this giveaway last week.
Wilson says he has been giving away money for years, and it is not tied to his mayoral campaign.
"People are trying to survive, taxes are too high," Wilson said. "We must protect our citizens, and my wife and I, we're not just talking about it. We'll share our resources with the people in the community."
Wilson's campaign spokesperson says more than $500,000 has been given away by the foundation since he announced his candidacy.
Follow Paris Schutz on Twitter: @paschutz
---
Related stories:
Willie Wilson Addresses Charity Event Cash Controversy
Businessman, Philanthropist Willie Wilson Makes 2nd Bid for Chicago Mayor
Emanuel Laps the Ever-Expanding Mayoral Field in Fundraising
---