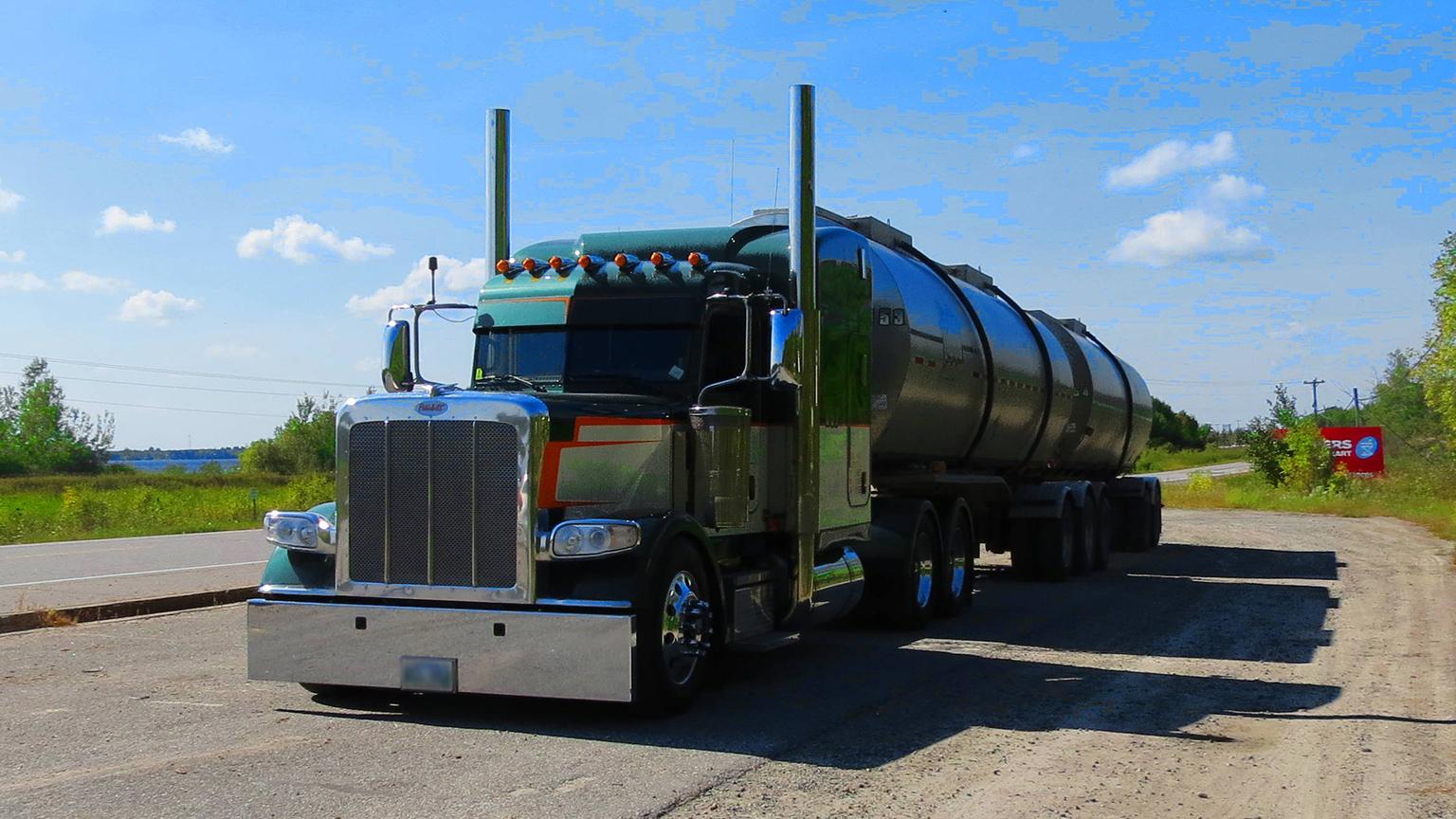 A glider truck (Jeremy Rempel / Flickr)
Illinois Attorney General Lisa Madigan is suing the U.S. Environmental Protection Agency – again.
Last week, Madigan joined her counterparts in more than a dozen states in filing suit against the agency, this time over an order issued by former EPA Administrator Scott Pruitt on his final day in office that suspends a 2016 rule limiting the number of highly polluting trucks on the nation's roads.
Pruitt resigned earlier this month after facing months of pressure over scandals related to his travel spending, security costs, influence from industry lobbyists and other issues.
On July 6, Pruitt's final day in office, the EPA announced that it would not be enforcing its own rule intended to reduce pollution caused by trucks. The rule applies to so-called gliders, which are new, heavy-duty truck bodies outfitted with refurbished or rebuilt engines from before 2010 that produce large quantities of pollution.
The 2016 Glider Rule, as it is known, mandates that most engines installed in gliders meet the same emissions standards applicable to newly manufactured engines, which create significantly less pollution. It also caps the number of gliders a company can manufacturer each year at 300.
The rule is meant to limit the excessive amounts of smog and lung-damaging particulate matter emitted by outdated truck engines, which have been described as "super polluting."
"If left unchallenged, this outrageous special interest giveaway will cause widespread harm to the environment," Madigan said in a statement on Friday. "Allowing these highly polluting trucks to circumvent necessary clean air safeguards is unlawful."
Madigan has already taken a number of legal actions against the Trump administration's EPA, including over its regulation of harmful landfill emissions and proposed rollbacks of various air quality standards. 
According to Madigan's office and media reports, Pruitt's move will allow the sale of trucks that produce up to 55 times as much air pollution as trucks outfitted with modern emissions systems. Emissions from the highly polluting trucks are linked to asthma, low birth weight, infant mortality and lung cancer, according to Madigan's office.
Several environmental groups have filed a separate lawsuit against the EPA over the same issue. Last week, a circuit court of appeals ruled in favor of the groups, granting an administrative stay that places a temporary hold on Pruitt's order.
Madigan and attorneys general in 14 other states filed their own lawsuit because of the irreparable harm that residents in their states would suffer if the order is allowed to stand, according to Madigan's office.
Environmental regulators in California, Minnesota and Pennsylvania are also part of the coalition suing the EPA.
Contact Alex Ruppenthal: @arupp | [email protected] | (773) 509-5623
---
Related stories: