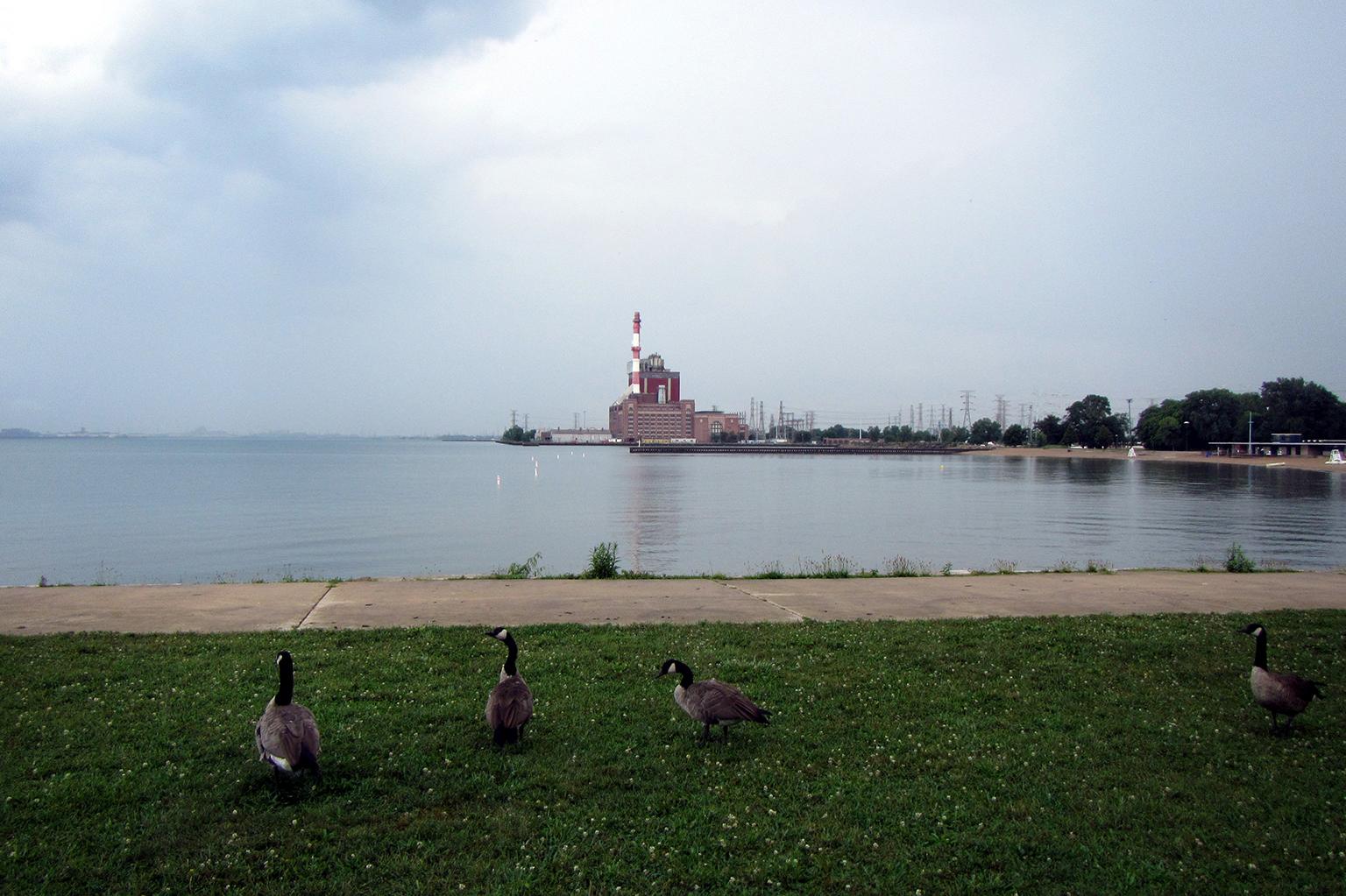 Chicago's newest dog park will be located at Calumet Park, near the U.S. Coast Guard Station at Calumet Harbor. (Bohao Zhao / Wikimedia Commons)
Nearly four years in the making, a plan by Southeast Side residents to build a park for their four-legged friends is coming to life.
The city will break ground Wednesday on a 7,100-square-foot dog park at Calumet Park near the Indiana border – the first official dog park on Chicago's South Side.
The park will be surfaced with asphalt and pea gravel and will feature trees, benches and a drinking fountain, according to the office of 10th Ward Ald. Susan Sadlowski Garza. Chicago Park District spokesperson Jessica Maxey-Faulkner said the cost of the park is $136,000. The Park District does not have an estimated completion date, she said. 
The park will be located near the west end of the parking lot that sits across the street from the U.S. Coast Guard station at Calumet Harbor, said Bobby Loncar, president of the Southeast Chicago Dog Park Committee.
The new dog park at Calumet Park will be surfaced with asphalt and pea gravel and will feature trees, benches and a drinking fountain. (Chicago Park District)
Loncar and a handful of other Southeast Side residents formed the group in early 2015 with the hopes of bringing a dog-friendly space to the area, which has been dominated by industry for more than a century.
Loncar, who at the time owned a Boxer and a yellow Labrador retriever, said he and his neighbors currently have to drive to Indiana or the south suburbs to access a dog park. That's because the nearest Chicago-run dog park is located just north of 18th Street in the South Loop, more than 15 miles away. (There is an informal, non-licensed dog site called Jackson Bark that makes use of vacant tennis courts at Jackson Park.)
In fact, almost all of Chicago's 23 official dog parks are concentrated on the city's North Side.
"The South Side is lacking in some of these amenities that I think are taken for granted in other parts of the city," Loncar said.
The groundbreaking ceremony, scheduled for 1 p.m. Wednesday at Calumet Park, 9801 S. Avenue G, comes nearly four years after Loncar and fellow residents began planning for the park, a process that included selecting a location, submitting an application to the Park District, holding public meetings and raising funds to cover maintenance and other costs of managing the park.
---
Plans originally called for a 15,000 square-foot park that would have been one of the largest dog parks in the city, but cost projections forced the committee to downsize, Loncar said.
Residents voted last year to allocate $100,000 toward the dog park as part of the 10th Ward's participatory budgeting process. The remainder of the costs will be covered by the Park District, including an $80,000 grant, Loncar said.
Although the park's completion is still months away, Loncar said the Southeast Side committee has already shared notes with groups that are looking to build dog parks in other South Side neighborhoods. 
"I think we've set a precedent that we can get it done on the South Side," Loncar said. "[Dog parks] are not just for the North Side."
Contact Alex Ruppenthal: @arupp | [email protected] | (773) 509-5623
---
Related stories:
Breaking into a Car to Save a Dog: Should it Be Legal in Illinois?