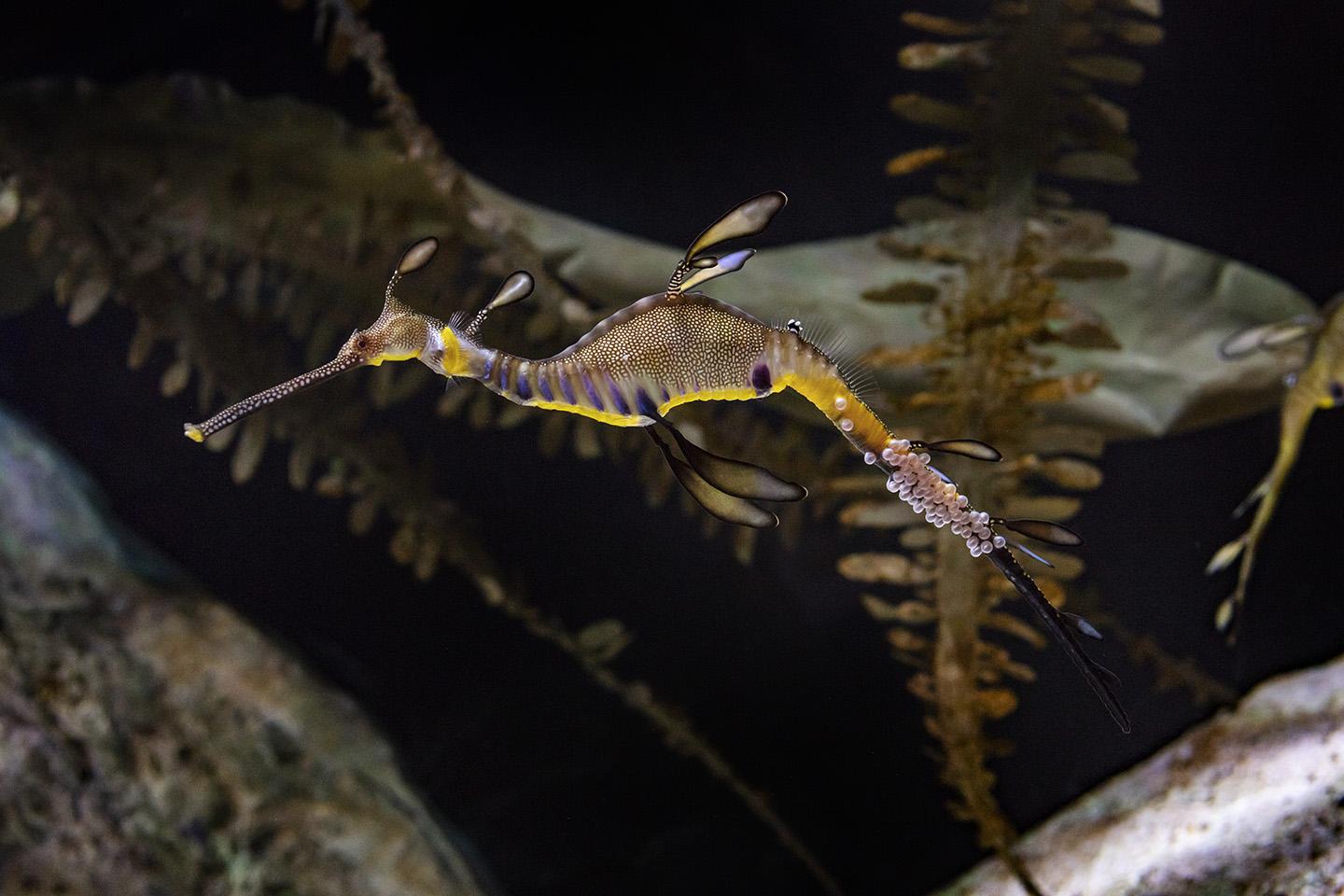 A male weedy sea dragon at Shedd Aquarium is carrying 46 fertile eggs on his tail after accepting an egg transfer from a female weedy sea dragon. (Courtesy Shedd Aquarium)
There's a pregnant papa at Shedd Aquarium.
In what is an extremely rare occurrence, one of the aquarium's male weedy sea dragons recently accepted an egg transfer from a female and is now carrying 46 fertile eggs on his tail.
Like seahorses, sea dragon males – not females – are responsible for carrying eggs. Shedd's sea dragon will carry the eggs on his tail for about two months until they are ready to hatch.
The transfer took place sometime during the morning of July 4, said Erika Moss, Shedd's seahorse and sea dragon senior aquarist. An egg transfer takes just seconds, but occurs only after mating sea dragons participate in a sort of courtship dance. The male and female mirror each other, often with their tails curled away from their mate, and dance around one another as they move up the water columns.
"It can go on for hours before anything actually happens," Moss said. 
When conditions are right, the female passes her eggs to the male, who fertilizes the eggs once they are secured on his tail. But the exchange is a tricky one, and males often drop the eggs, which are then not fertilized.
The occurrence is so rare that there have previously been just 26 successful egg transfers by sea dragons under human care throughout the world. The transfers took place at 11 institutions, making Shedd the 12th.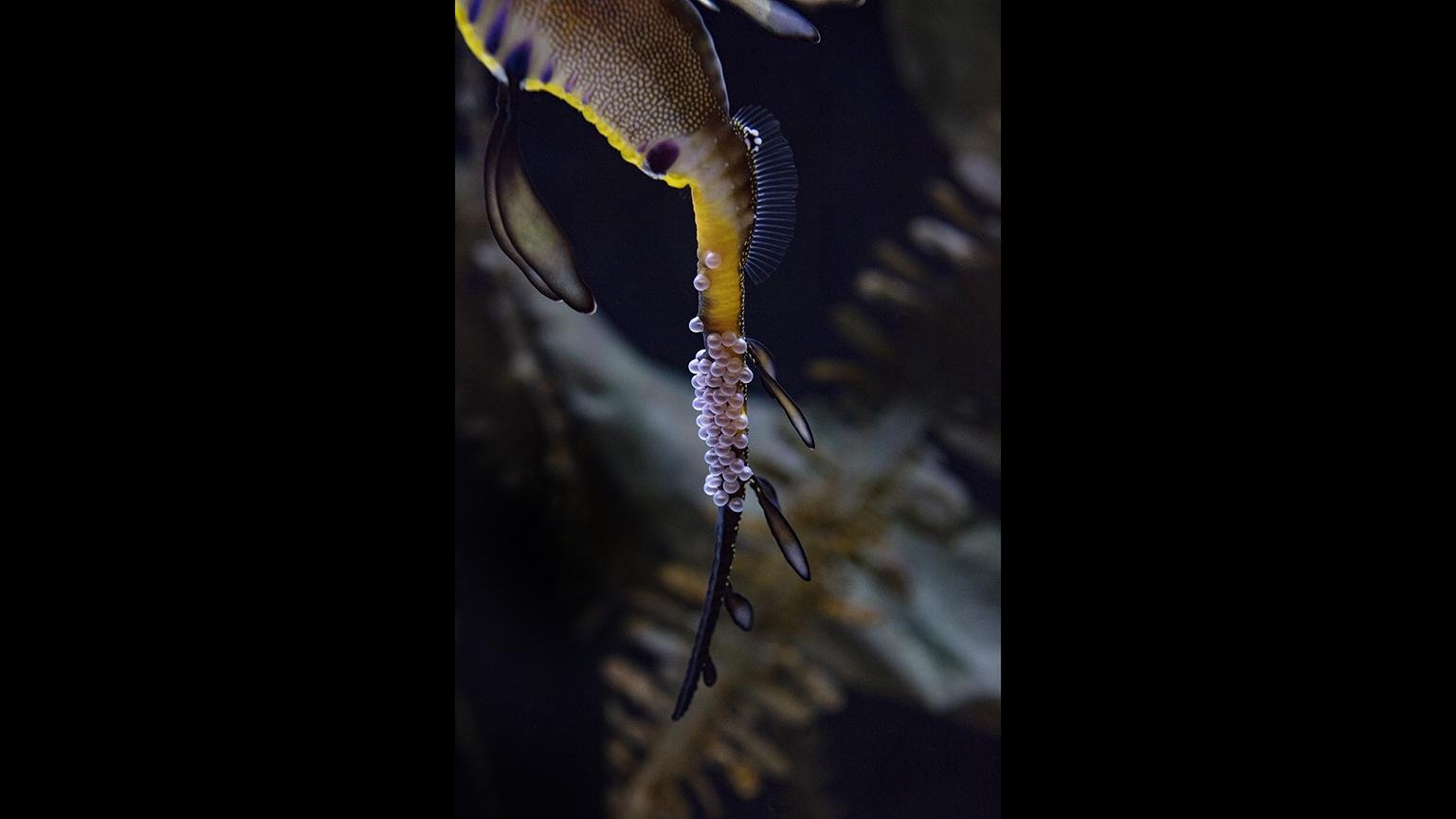 (Courtesy Shedd Aquarium)
The aquarium has had nine or 10 batches of dropped eggs over the past decade, Moss said.
"But it's never come to anything," she said, noting that aquarists still have much to learn about sea dragons' mating. "It's one of those behaviors that we don't really know why they're comfortable enough to do it at one point and not another."
Moss said the mating sea dragons were moved to Shedd's new special exhibit, "Underwater Beauty," about six or seven weeks ago. There, the sea dragons have been exposed to several new elements that might have contributed to their successful egg transfer, Moss said, including natural sunlight through the aquarium's oceanarium, an ample supply of mysid shrimp (their food source) on the exhibit floor and the addition of live algae. 
Those details will be shared with staff at other aquariums that host sea dragons, Moss said.
As for the father-to-be, Moss said he is doing well and can be seen up close in the "Underwater Beauty" exhibit, though he might move behind the scenes as his hatching date moves closer.
"There's no telling how many are actually going to hatch," Moss said of the nearly four dozen eggs the sea dragon is carrying. "You just keep your fingers crossed and hope that all of them do."
Contact Alex Ruppenthal: @arupp | [email protected] | (773) 509-5623
---
Related stories: