Days after she was sexually abused twice by her world studies teacher inside Walter Payton Prep, Morgan Aranda was brought into a small conference room to give her statement once again, without a parent or attorney by her side, before a Chicago Public Schools investigator.
"I was pulled from class to sit alone in a room with an old man who asked not how I felt or what they could do to make me feel safe inside my school again, but what I was wearing when I was assaulted," she said.
"I was embarrassed to tears to tell him I had been wearing a skirt and tights. I felt guilty. I wondered if (the teacher) would have groped me if I had been wearing jeans; if he would have kissed me had I been standing a few inches further away."
In emotional testimony Wednesday, Aranda and Tamara Reed, who each say they experienced sexual abuse and harassment as CPS students, recounted how they were victimized not only by the abuse, but also through the district's response and investigation, which made them feel more like criminals than victims.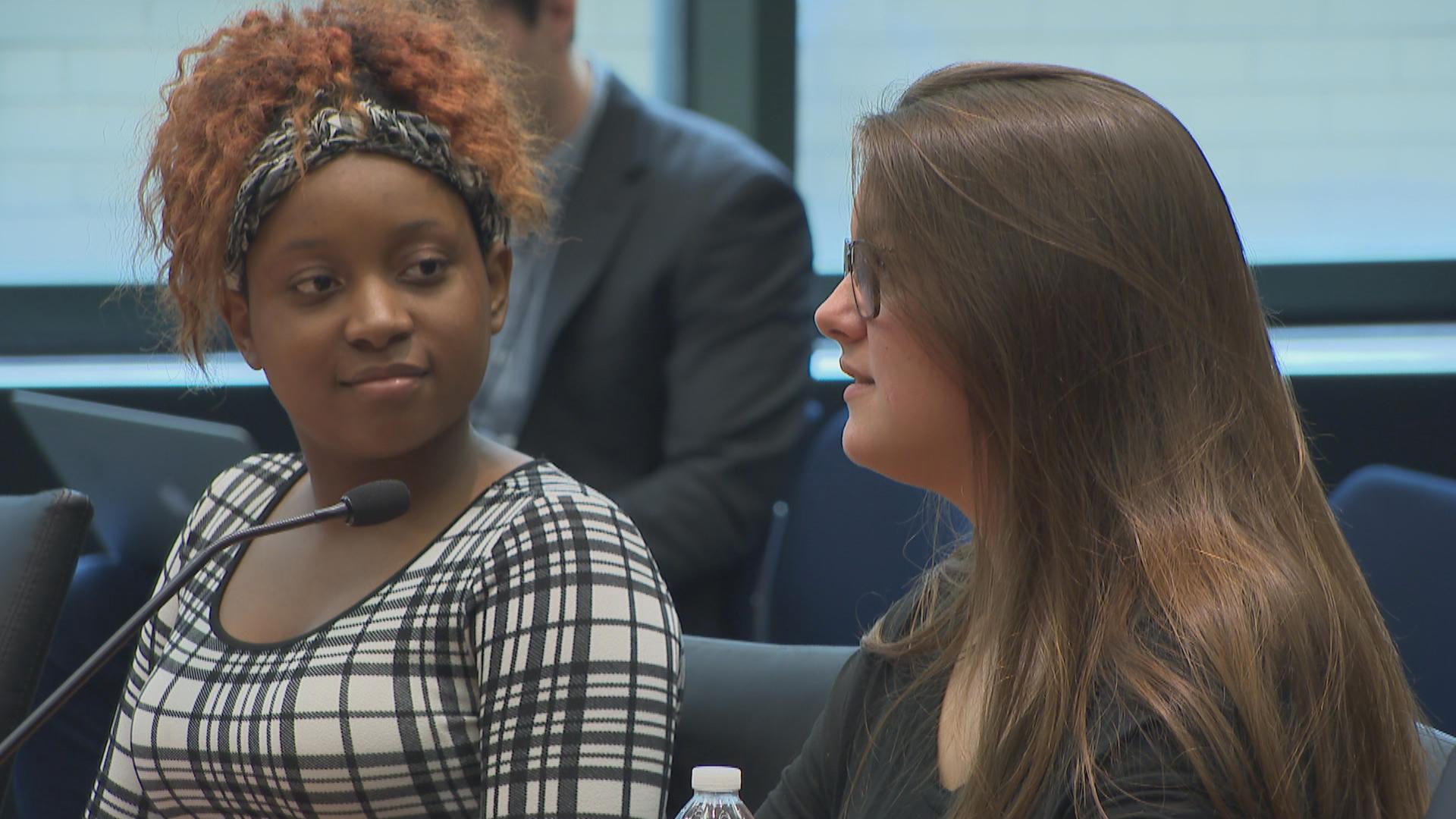 Former Chicago Public Schools students Tamara Reed, left, and Morgan Aranda testify Wednesday, June 20, 2018 at a hearing on the district's handling of sexual abuse allegations. (Chicago Tonight)
During a joint Illinois Education Committee hearing in downtown Chicago, Aranda said she was forced to continue attending daily classes with her abuser, who still receives a district pension.
Reed hid in bathrooms as an eighth-grader at Black Magnet Elementary, afraid of the insults and bullying she faced after the teacher who sent her more than a dozen explicit text messages was arrested. She fought back tears describing how her social life dissolved as the mother of her abuser continued spreading stories about her inside the school.
"It has cost me profoundly in many ways and has set my life on a completely different course from the one it would have taken had I not been preyed on the way I was," she said. "I have lost so much and so many of those losses cut right to the core of who I am and can never be undone."
The women said they were never offered any sort of victim services. They never received an apology from Mayor Rahm Emanuel or CPS CEO Janice Jackson. Both women were interviewed several times by various school administrators and CPS investigators, but were never read any rights or told they were allowed to have a parent or attorney present.
Flowers asks the victims if the mayor or CPS ever reached out to apologize.
Aranda: "Nope"
Reed: "Not at all"

— Matt Masterson (@ByMattMasterson) June 20, 2018
---
The joint committee is now investigating CPS sex abuse cases highlighted earlier this month in the Chicago Tribune's "Betrayed" series. Nearly two dozen legislators grilled CPS officials for more than two hours Wednesday about the district's past policies and investigatory practices in these cases.
The Tribune series has already spurred at least two lawsuits against CPS filed by student victims as well as several policy and procedural changes within the district. That includes hiring former assistant U.S. attorney Maggie Hickey to run a top-to-bottom review of CPS misconduct policies and background rechecks for all district employees who interact with children.
The Chicago Board of Education next week is expected to hear a resolution that would expand the responsibilities of mandated reporters within schools, and has already turned over its sex abuse investigations to the Office of Inspector General. Illinois education officials will also consider the need for a state monitor to handle these investigations after adding similar oversight to CPS' special education practices earlier this year.
"We owe it to all families to examine our practices and policies to ensure this never happens again," the district said in a presentation. "CPS and the Board of Education will not hesitate to make a change, we can't afford to wait."
But legislators say CPS has already waited far too long.
State Rep. Steve Reick read off news reports of sexual abuse within Chicago schools dating back to the 1980s and said CPS waited a decade to begin using employee fingerprints in its background check process.
State Rep. Fred Crespo questioned the district's ability to follow though on its reforms, pointing to past promises made by CPS leaders regarding special education services that weren't met.
"Time will tell," he said after a presentation detailing CPS' revised measures. "There's a pattern, there's a trend that exists that's problematic. It's very troublesome."
Crespo also expressed frustration that Jackson, the mayor's office and the Chicago Police Department, which were invited to attend Wednesday's hearing, all declined to do so. A chair reserved for Jackson sat vacant at the witness table throughout the daylong hearing.
CPS was instead represented by Chief of Security Jadine Chou, Deputy Chief Counsel Doug Henning and Chief of Talent Matt Lyons, who admitted the district's response plan likely would not have been crafted if not for the Tribune's reporting.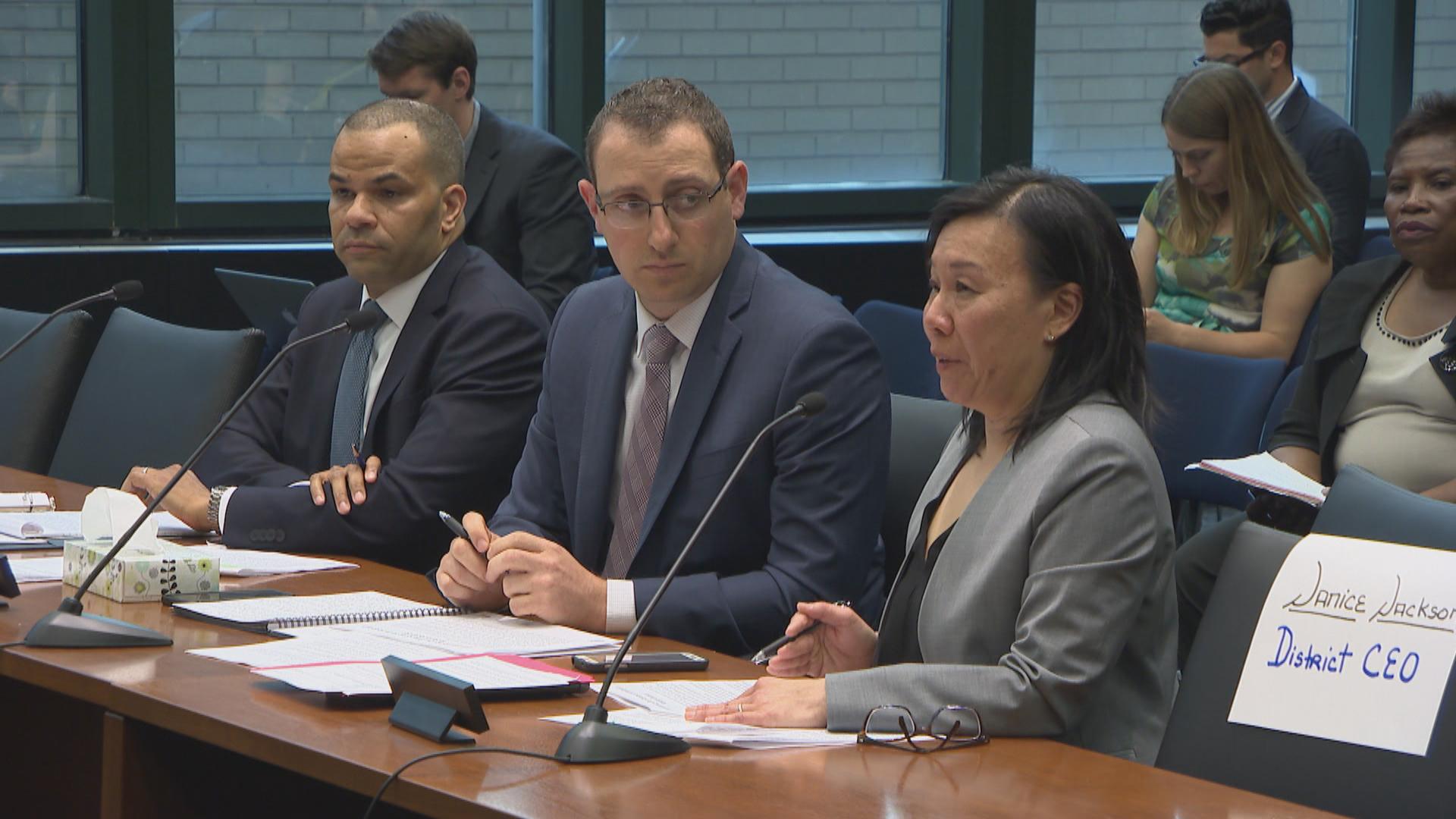 CPS officials Doug Henning, left, Matt Lyons, center, and Jadine Chou attend a hearing Wednesday, June 20, 2018.
Rather than looking ahead at what the district plans to do, several legislators focused on repeated failures and breakdowns within the school system that allowed this abuse to persist for as long as it has.
"How do we trust you from here with our children?" state Rep. Mary Flowers asked. "How do we move forward from here? Because you still haven't tried to make any corrections. You talk about what you're going to do despite the fact that you knew the Tribune was going to break the story before it broke, yet you didn't do anything to correct it."
Flowers was highly critical of the district, saying she believes the "system is broken" and everyone involved deserves to be fired.
"Every one of those adults that worked for CPS, every last one of them failed you," she told Aranda and Reed. "The mayor of the city of Chicago failed you, the CEO of CPS failed you, the board that works for CPS failed you and anyone else that came in contact, that you told (failed you)."
CPS has put forth a handful of legislative changes it says will help prevent further sex abuse. These measures would make it easier for CPS to share information about problem educators with other school districts and allow statements from student victims to be used at termination hearings in lieu of in-person testimony.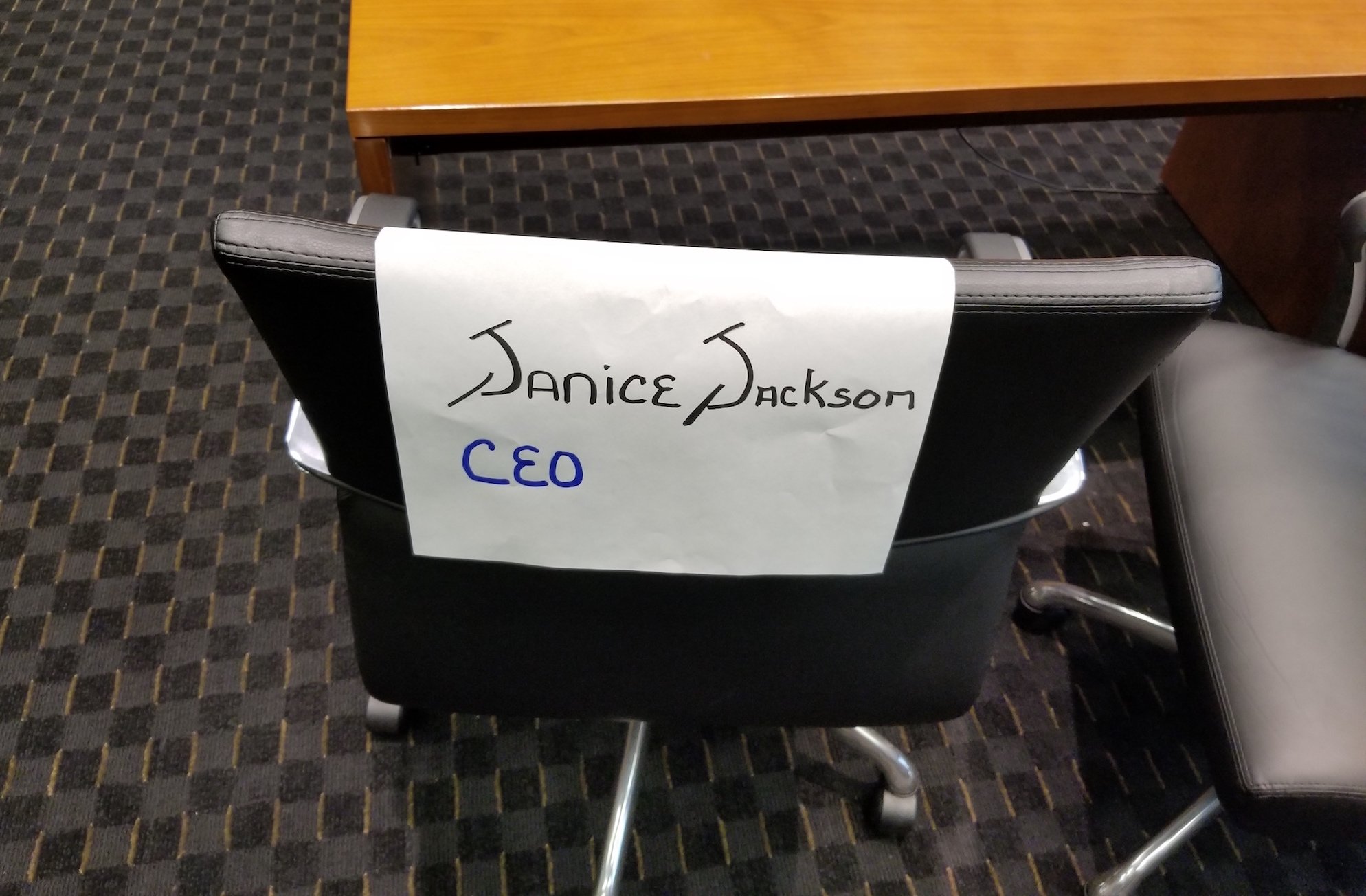 A chair reserved at Wednesday's hearing for Chicago Public Schools CEO Janice Jackson sat vacant throughout the day. (Matt Masterson / Chicago Tonight)
Asked what they believe school districts can do to prevent this type of scandal from happening again, Reed suggested increased punishments for mandated reporters who don't flag the state on possible sexual misconduct inside a school.
Aranda had a more blunt response: 
"I think you need to stop hiring sex predators," she said, "and I think you need to fire sex predators and I think you need to stop paying sex predators a pension."
Contact Matt Masterson: @ByMattMasterson | [email protected] | (773) 509-5431
---
Related stories:
CPS Takes 'Unprecedented Step' of Redoing Employee Background Checks
Erin's Law Meant to Protect Students from Sexual Abuse. What Happens When It's Not Enforced?
CPS Chief Responds to Scathing Investigation into Student Sexual Abuse
2 Former CPS Students Sue Board of Ed Over Failure to Prevent Sex Abuse
CPS Failed to Protect Students from Sex Abuse: Tribune Report
---