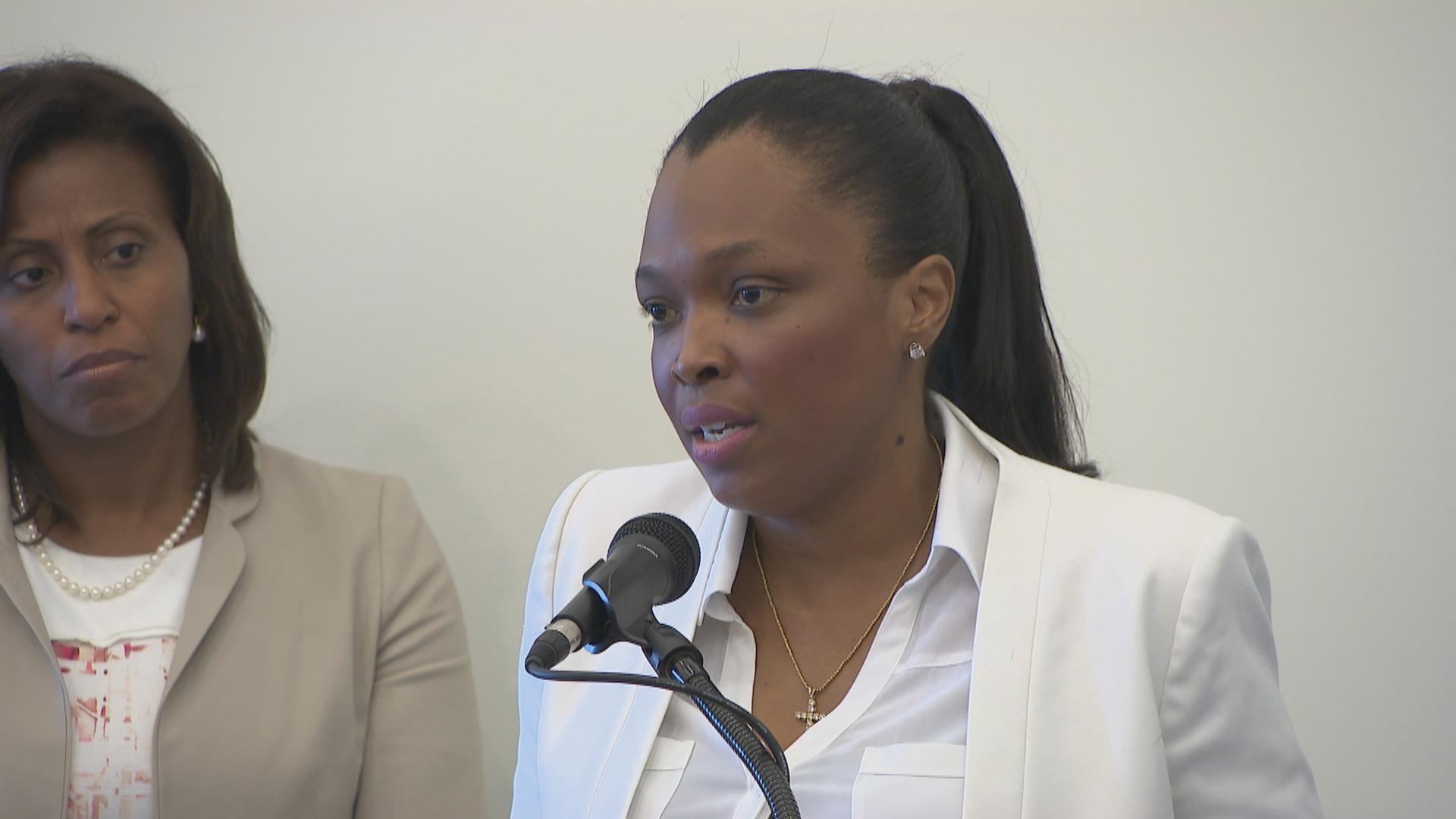 "This really is an opportunity to improve the culture within our district," CPS CEO Janice Jackson said Monday, June 18, 2018. (Chicago Tonight)
As Chicago Public Schools continues to revise its internal policies and procedures in the wake of a yearslong sex abuse scandal, the district now says it will partner with local child protection advocates to better train staff and protect students.
CPS CEO Janice Jackson announced Monday the school district will launch an "extensive" partnership with the Chicago Children's Advocacy Center to help build safer and more responsive school environments for children.
"Creating school cultures where student protection is prioritized above all else will take a collaborative effort, and we are grateful for Chicago Children's Advocacy Center's partnership in this multi-faceted effort to protect students," she said in a statement.
The district says it will accomplish this by better training its employees to recognize signs of abuse, and connecting students with therapeutic resources, like therapy and mental health services. The district and ChicagoCAC also plan to create a rapid response program to more quickly connect possible student victims with these recourses. 
ChicagoCAC, a local nonprofit that works with local and state authorities to handle sex abuse investigations within Chicago, will assist in that effort. They'll work with CPS to create specialized trainings for various district employee groups (teachers, clinicians, social workers, etc.) about what constitutes sexual abuse and what to do if they suspect it's happening in their schools.
All school-based employees within CPS are also mandated reporters, meaning they're legally required to contact the Illinois Department of Children and Family Services if they believe a student at their school may be the victim of abuse.
But ChicagoCAC Executive Director Char Rivette told Chicago Tonight previously that mandated reporters often become confused about their responsibilities and try to investigate these claims on their own instead of simply contacting the state.
Rivette on Monday said she is looking forward to working directly with CPS.
"As our City's first responder to reports of child sexual abuse, ChicagoCAC will leverage our experience and expertise to train CPS staff on preventing and responding to sexual abuse and to ensure students have a safe learning environment," she said in a statement.
Monday's announcement comes on the heels of a slew of other moves CPS has made in an effort to repair community trust and shore up its own internal practices following a Chicago Tribune series that detailed how the district's own ineffective policies allowed hundreds of students to be sexually abused.
CPS has since contracted former assistant U.S. attorney Maggie Hickey to conduct a top-to-bottom review of district policies and transferred investigatory power over sexual abuse claims from the district's law department to the Office of Inspector General.
About 50,000 teachers, volunteers and vendors must also complete mandatory background rechecks before the start of next school year.
More information about CPS' response to the sexual abuse scandal and its plan of action is available at CPS.edu/ProtectingStudents.
Contact Matt Masterson: @ByMattMasterson | [email protected] | (773) 509-5431
---
Related stories:
CPS Takes 'Unprecedented Step' of Redoing Employee Background Checks
Erin's Law Meant to Protect Students from Sexual Abuse. What Happens When It's Not Enforced?
CPS Chief Responds to Scathing Investigation into Student Sexual Abuse
2 Former CPS Students Sue Board of Ed Over Failure to Prevent Sex Abuse
CPS Failed to Protect Students from Sex Abuse: Tribune Report
---