UChicago Study: Earth Might Have Supported Life Earlier Than Thought
A new study of rock minerals in Nuvvuagittuq, Canada revealed evidence that the Earth's continental crust might have formed hundreds of millions of years earlier than thought. (Elizabeth Bell / UCLA)
Tiny flecks of rock minerals found in northern Canada show that the Earth might have supported life much earlier than thought, according to new research led by scientists from the University of Chicago.
Through high-tech analysis of unique rocks from Nuvvuagittuq, Canada, the scientists found evidence that the Earth's continental crust could have formed hundreds of millions of years earlier than previously thought. 
Continental crust is a thick part of Earth's crust, the outermost shell of the planet formed through the solidification of lava. Continental crust consists of rock that forms large landmasses (continents) and is richer in essential minerals compared to younger volcanic rock. 
"This alters the classic view [of Earth], that the crust was hot, dry and hellish for more than half a billion years after it formed," said Patrick Boehnke, a postdoctoral fellow in UChicago's Department of Geophysical Sciences, in a statement.
Findings from the study were featured in a recent edition of the National Academy of Science's official journal.
The discovery sheds new light on a persistent question for geologists: How and when was Earth's volcanic rock transformed into the more life-friendly continental crust that we know today? Answering that question is a difficult task given that evidence has been melting and reforming for millions of years, undergoing consistent change as part of the planet's evolution. 
Luckily for geologists, there are zicrons – diamond-hard, weather-resistant minerals that provide clues to the makeup of Earth in its earliest stages.
"They're like labeled time capsules," said Andrew Davis, a professor and chair of UChicago's Geophysical Sciences department, in a statement.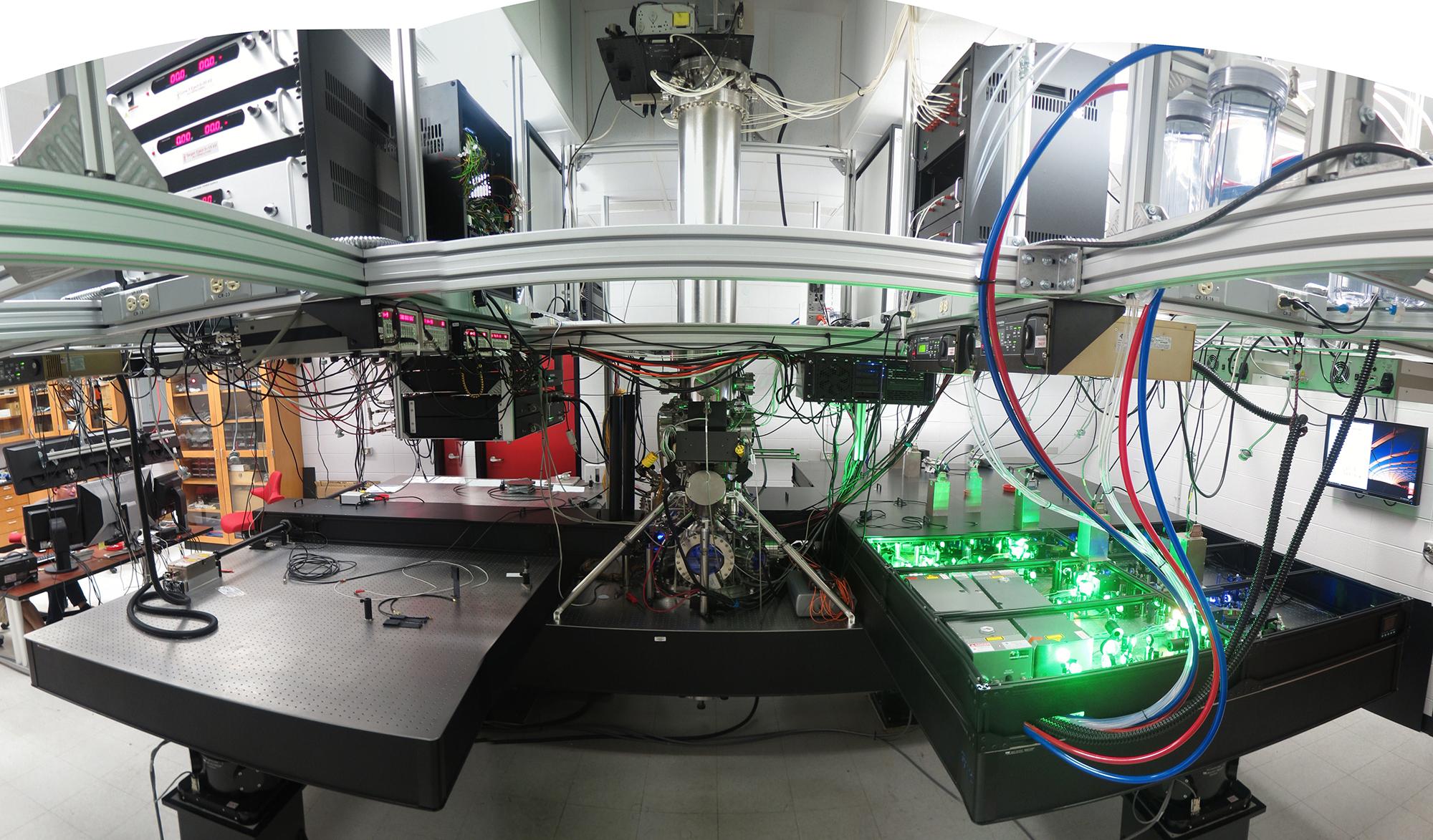 The CHicago Instrument for Laser Ionization (CHILI) was used to count strontium isotopes in rocks from Nuvvuagittuq, Canada. (Thomas Stephan / University of Chicago)
To examine the zicrons – or the miniscule flecks of apatite embedded in the rocks – scientists employed a unique instrument completed last year called the CHicago Instrument for Laser Ionization, or CHILI. The machine uses lasers to count strontium isotopes in rocks, which helps scientists determine their age and chemical composition.
The UChicago-led research changes scientists' understanding of Earth in its earliest stages, Davis said.
The makeup of Earth's crust is important for a number of reasons, including its direct effect on the atmosphere, the composition of seawater and nutrients available to any life forms hoping to survive on the planet, according to the study.
In addition to Davis and Boehnke, the study was authored by UChicago professor Thomas Stephan and postdoctoral scholar Reto Trappitsch, along with Mike Pellin from Argonne National Laboratory.
A separate study published by UChicago geochemists last year revealed that Earth's tectonic plates began moving about half a billion years earlier than thought.
Contact Alex Ruppenthal: @arupp | aruppenthal@wttw.com | (773) 509-5623
---
Related stories:
UChicago Study Reveals Tectonic Shift in Chronology of Earth's History
---