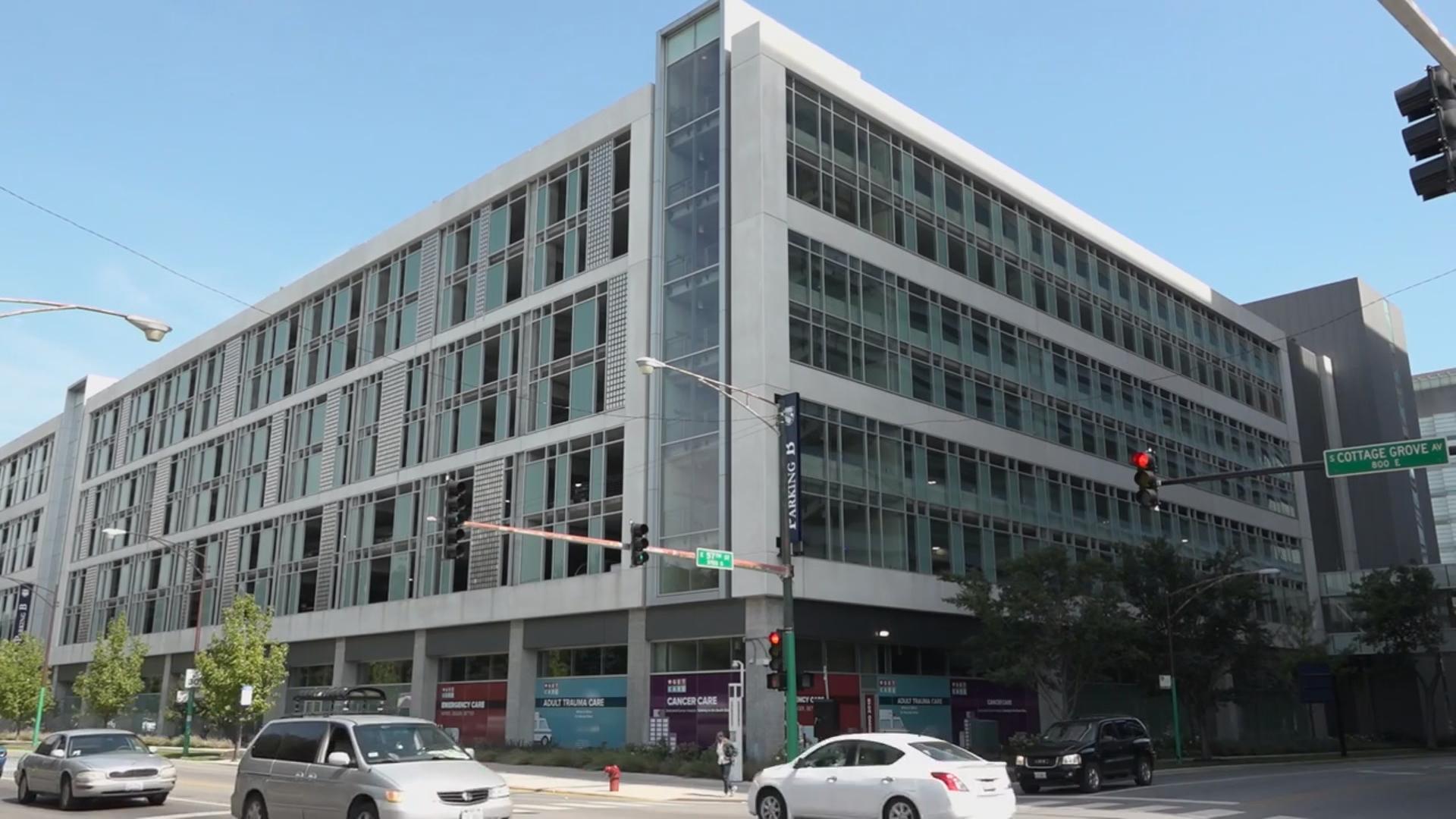 UChicago Medicine treated an average of nine adult trauma patients a day in the first month since opening its level-one trauma center.
"We are pleased to report that clinical care and operational support services continue to run smoothly as we serve trauma patients and their families," said Dr. Kenneth Polonsky, dean and executive vice president for medical affairs at the University of Chicago, in a statement. "This is a testament to the enormous amount of planning, training and collaboration that went into the launch of adult trauma services."
UChicago Medicine began offering level-one adult trauma care on May 1—something it hadn't offered since 1988. The Michael Reese Hospital trauma center in Bronzeville closed in 1991. That closure meant South Side residents were often forced to travel as many as 10 miles to get urgent medical care. 
The number of patients seen at UChicago Medicine between May 1-29 was in line with earlier planning estimates that were developed as the academic medical center worked toward increasing its role in the city's trauma system, according to a UChicago Medicine press release.
Of the 274 adult trauma patients treated at UChicago Medicine, 62 percent had blunt-force injuries often associated with car crashes, motorcycle accidents and serious falls. About 38 percent of patients were treated for penetrating injuries, which are typically caused by stabbing and gunshots wounds.
"The tremendous experience, teamwork and dedication of our multidisciplinary care teams—spanning trauma, radiology, anesthesia, orthopaedic surgery, nursing and emergency medicine—has delivered a level of care that is a source of pride for all at UChicago Medicine," Polonsky said in a statement. 
Level-one pediatric trauma care has been available at the academic medical center since 1990. UChicago Medicine's Comer Children's Hospital treated 32 pediatric trauma patients during the same May 1-29 time period, bringing the total number of trauma patients treated to 306. By comparison, John H. Stroger Jr. Hospital of Cook County averages 415 trauma patients per month, according to a UChicago Medicine press release.
Over the Memorial Day weekend, 44 adult trauma patients were treated at UChicago Medicine and 11 pediatric trauma patients were seen at Comer Children's Hospital.
Contact Kristen Thometz: @kristenthometz | [email protected] | (773) 509-5452
---
Related stories 
Chief of New South Side Trauma Center Has Big Plans
Roseland Community Hospital Battles for Survival on Far South Side
University of Chicago Answers Calls for Hyde Park Trauma Center
South Side Trauma Center a Victory, But Activists Continue Fight for Equity
---