After a 25-year fight, South Side residents can look forward to the opening of a new level-one trauma center on the University of Chicago's Hyde Park medical campus.
Activists fought long and hard to get a replacement after the old Michael Reese Hospital trauma center in Bronzeville closed in 1991. That closure meant South Side residents were often forced to travel as much as 10 miles to get urgent medical care.
The new trauma facility is expected to open in early 2018, but the man who will lead the center is already in place.
His name is Dr. Selwyn Rogers, and he comes to Chicago from the University of Texas Medical Branch, where he had been vice president and chief medical officer since 2014.
Rogers told Chicago Tonight that the opportunity was too good to pass up.
"There is probably not another opportunity in the 21st century to launch a level-one trauma center in an area of need," said Rogers. "It is an incredible opportunity to do something transformative in the context of the larger social arena that we live in with respect to the large impact of especially intentional gun violence but also violence in our communities in general."
Rogers grew up poor in the U.S. Virgin Islands but his mother always emphasized that he should use what talent he had – and clearly there was talent and intelligence in abundance. He went on to earn undergraduate and medical degrees at Harvard and then gained a master's of public health from Vanderbilt University.

"It is an incredible opportunity to do something transformative in the context of the larger social arena that we live in."
–Dr. Selwyn Rogers
---
Coming to the city in a year in which gun violence in Chicago has made global headlines, Rogers has clear ideas on how he thinks we should combat the problem.
"Violence is a disease," said Rogers. "Violence is not happening in a vacuum, it happens in the context of the social and environmental and familial factors with respect to the impact of those factors on the individual. That is not to say that violence is inherent in an individual – I want to make that clear – it's in the context of a larger system that puts people at risk for violence."
He says that when a surgeon or physician sees a person who has been shot or stabbed, they are seeing that person after a whole series of events that happened "upstream" that have brought that person to this point.
"The impact of poverty, helplessness, homelessness, hopelessness, all of those things in concert lead to a set of factors that put people at risk for violence," said Rogers. "There are lots of people who have incredible resilience in the community ... but other people don't have that degree of resilience and then become the victims and perpetrators of violence."
He says that it is in that context that he wants the trauma center to break down the walls between the facility and the community so that they can better understand how to alter what is often a negative trajectory for many young men and women.
Rogers bristles at the notion that the issue of gun violence in Chicago appears intractable.
"I am an incredibly optimistic person," he said. "But one of the things about optimism is that it's always helpful to have a vision, and if we can have a shared vision for a better South Side of Chicago, a better Chicago, then we can have hope. And it's that vision combined with hope that allowed us to get a man to land on the Moon; it's that vision combined with hope that has allowed us to do incredible things working together. So I'm actually very reticent to use the word intractable because in many ways people working together makes no problem intractable."
As for now, Rogers, who just moved to the Kenwood neighborhood and is currently sleeping on an air mattress until his furniture arrives, is focused on starting a listening tour to hear from the community he will be serving. He says he is happy to talk to anyone "so long as they are not knocking on my door at midnight to tell me how they feel in Kenwood – assuming they are not sick."
He is also busy recruiting top medical talent from across the country to staff the center and creating the procedures and policies to ensure it operates at the highest level. His goal, he says, is "to be able to take care of some of the sickest patients faithfully, efficiently, effectively and with the greatest care as if they were our own family members."
And that means everybody, says Rogers. "We are trying to take care of everyone who comes through the door."
---
Related stories: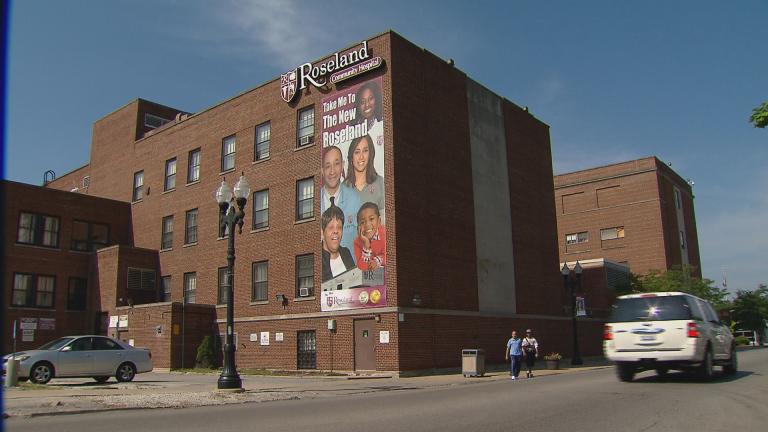 Roseland Community Hospital Battles for Survival on Far South Side
Dec. 13: With the continuation of Obamacare now in question, hospitals serving low-income and uninsured populations face a very uncertain future.
---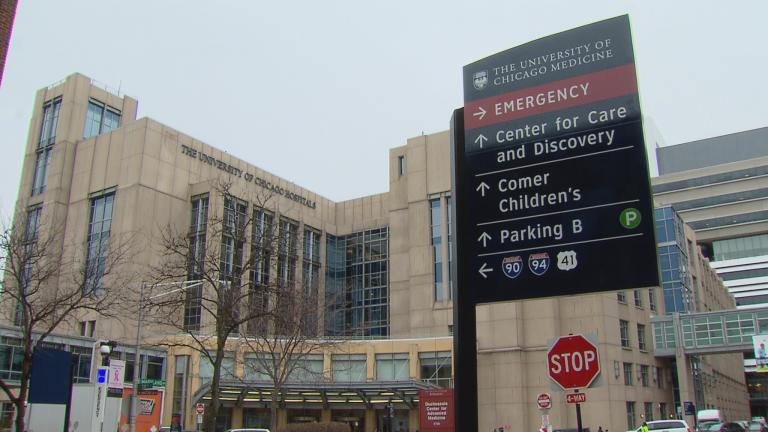 University of Chicago Answers Calls for Hyde Park Trauma Center
Dec. 22, 2015: The University of Chicago answers activists' calls with a new trauma center in Hyde Park. One of the hospital's top surgeons joins us to discuss the details.
---
South Side Trauma Center a Victory, But Activists Continue Fight for Equity
Sept. 14, 2015: While the new facility is being hailed as a big step toward health care equity in an underserved area, activists say much more needs to be done.
---