Nearly 20 percent of Illinois hospitals are safety-net hospitals that serve low-income, uninsured and vulnerable populations. Many are not part of a larger hospital network and most struggle for survival.
Roseland Community Hospital on the city's Far South Side is one of those hospitals. It sits in what's referred to as a health care desert where the murder rate has hit record levels.
The hospital is critical to the health of the community, yet in some areas the hospital's facilities are no better than what are found in developing nations. 
TRANSCRIPT
Elizabeth Brackett: It's a busy morning in the emergency room of the new Roseland Community Hospital. The staff works to stabilize a critically ill baby before the baby is transferred to a hospital with a neonatal intensive care unit.
Though it receives the sixth-highest number of ambulance runs in the city, Roseland is not a trauma center. 
Dr. Tunji ladipo, emergency room director: When you have major trauma, it essentially shuts down the whole ER for several hours because it takes a lot of resources to take care of these patients. And it's especially difficult at community hospitals.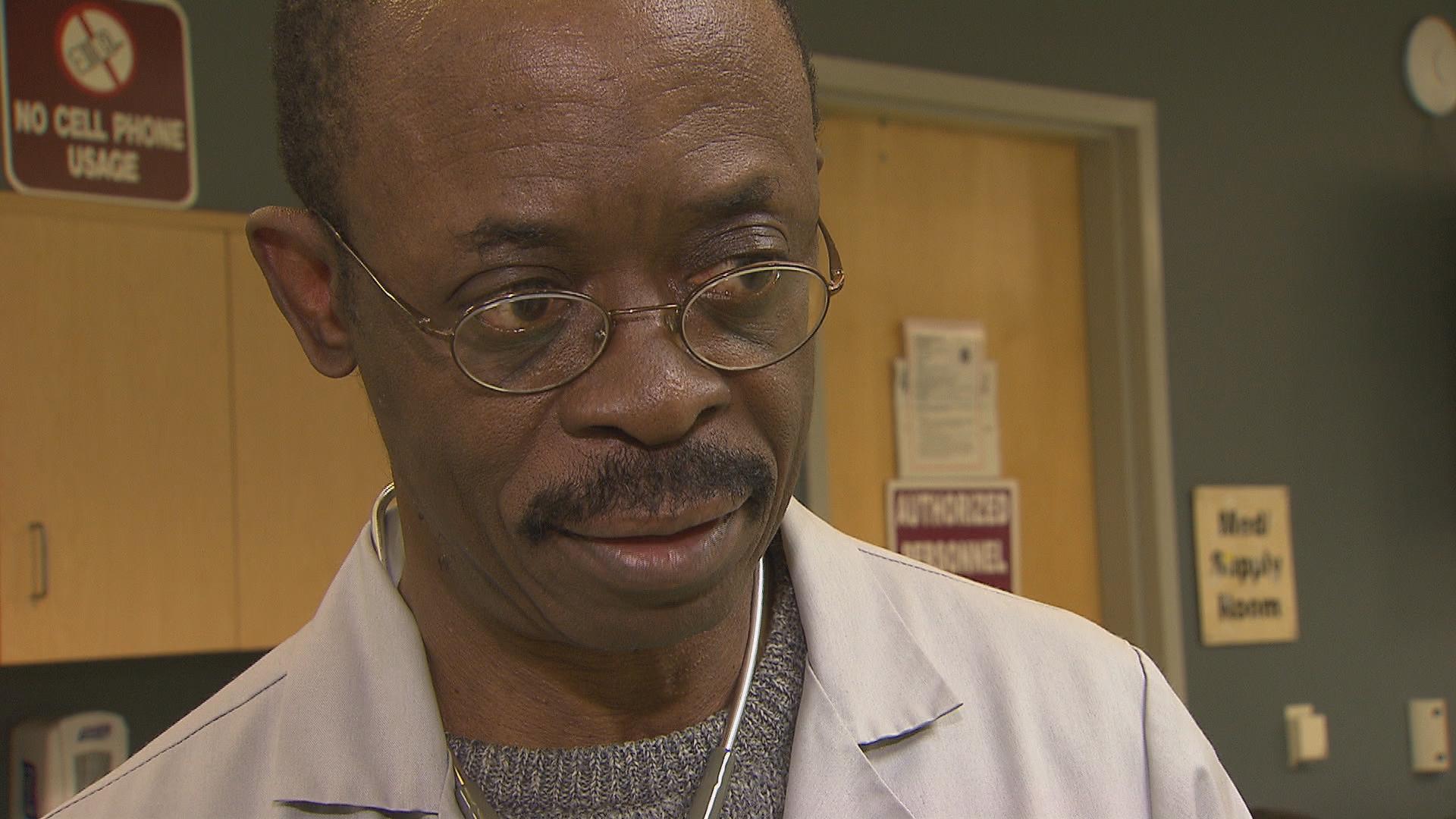 Dr. Tunji ladipo
Brackett: While not a trauma center, the hospital is a critical resource for the economically depressed communities of Roseland, Pullman and other Far South Side neighborhoods. Hospital CEO Tim Egan says the hospital sits in a health care desert.
Tim Egan, CEO Roseland Community Hospital: The next hospital is seven miles away and that's life or death time for a patient who is critically injured. And the trauma that we see here on a daily basis needs this hospital.
Brackett: What would happen to the community if this hospital wasn't here?
Egan: I think people would absolutely die. No question about it.
Brackett: Though desperately needed, the 92-year-old nonprofit hospital has struggled to survive. Last year it took a federal court order to force Gov. Bruce Rauner to release Medicaid funds for Roseland and the state's other safety-net hospitals.
Eighty-five percent of the hospital's patients here are on Medicare or Medicaid and only 10 percent have private insurance. The hospital has a $7.5 million debt, but that's down from a $30 million debt when Egan took over as CEO in 2013.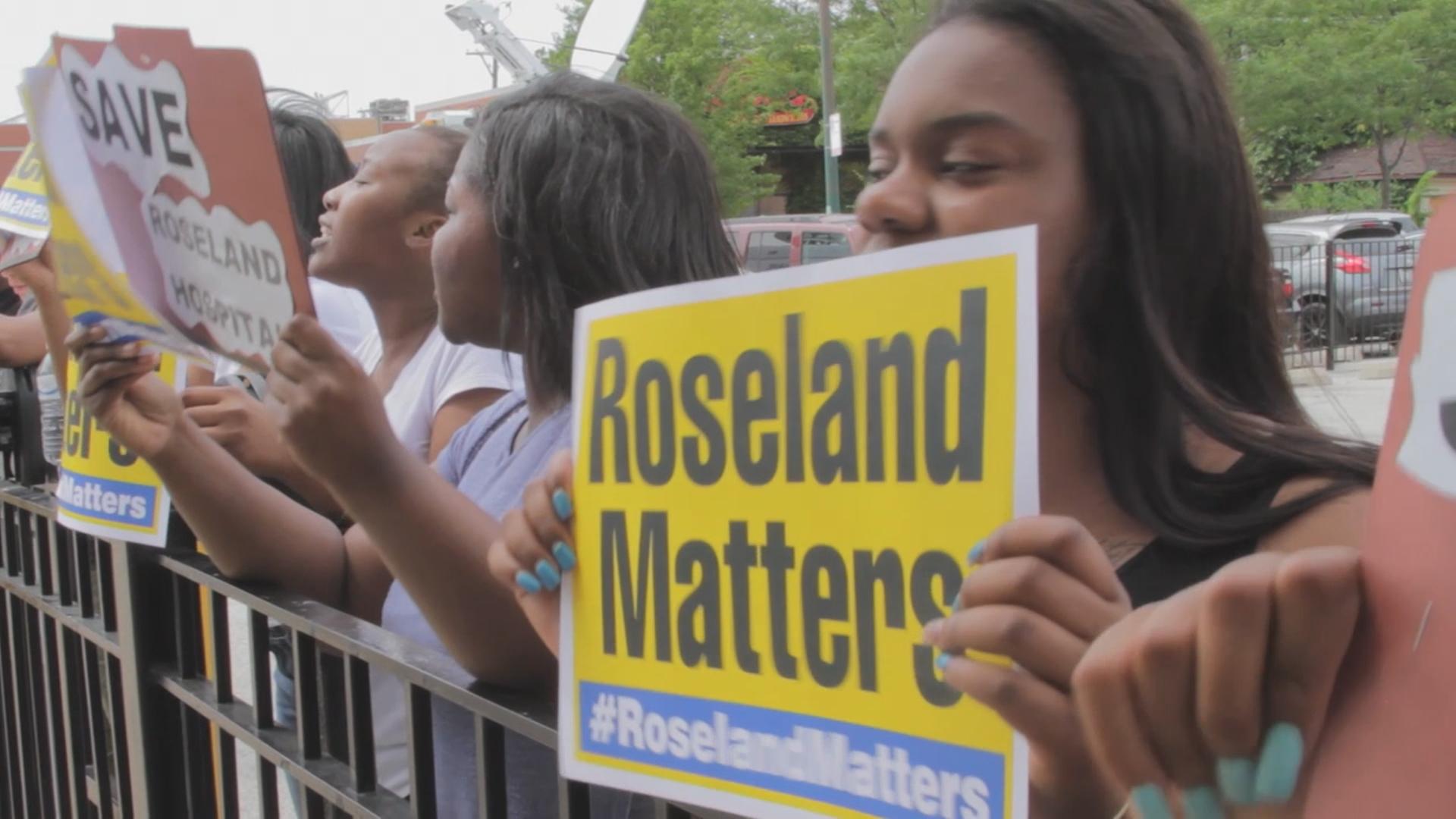 Now Egan worries about what the election of Donald Trump will mean.
Egan: We're looking at it that if the ACA was to dry up and go away – President-elect Trump was saying that he's going to repeal it and replace it – we don't know what that replacement model is, so that has us scared that we're going to lose approximately 25 percent of our funding.
Bracket: Could you survive?
Egan: Absolutely not.  
Brackett: Egan has battled hard to bring the 152-bed hospital back from the desperate conditions he found when he arrived three years ago. Some of the un-renovated rooms are still in bad shape.
Egan: When I first got here you couldn't get the employees to look up. There was no hope. The windows were painted shut; the blinds were filthy … it was just things that were well within someone's control.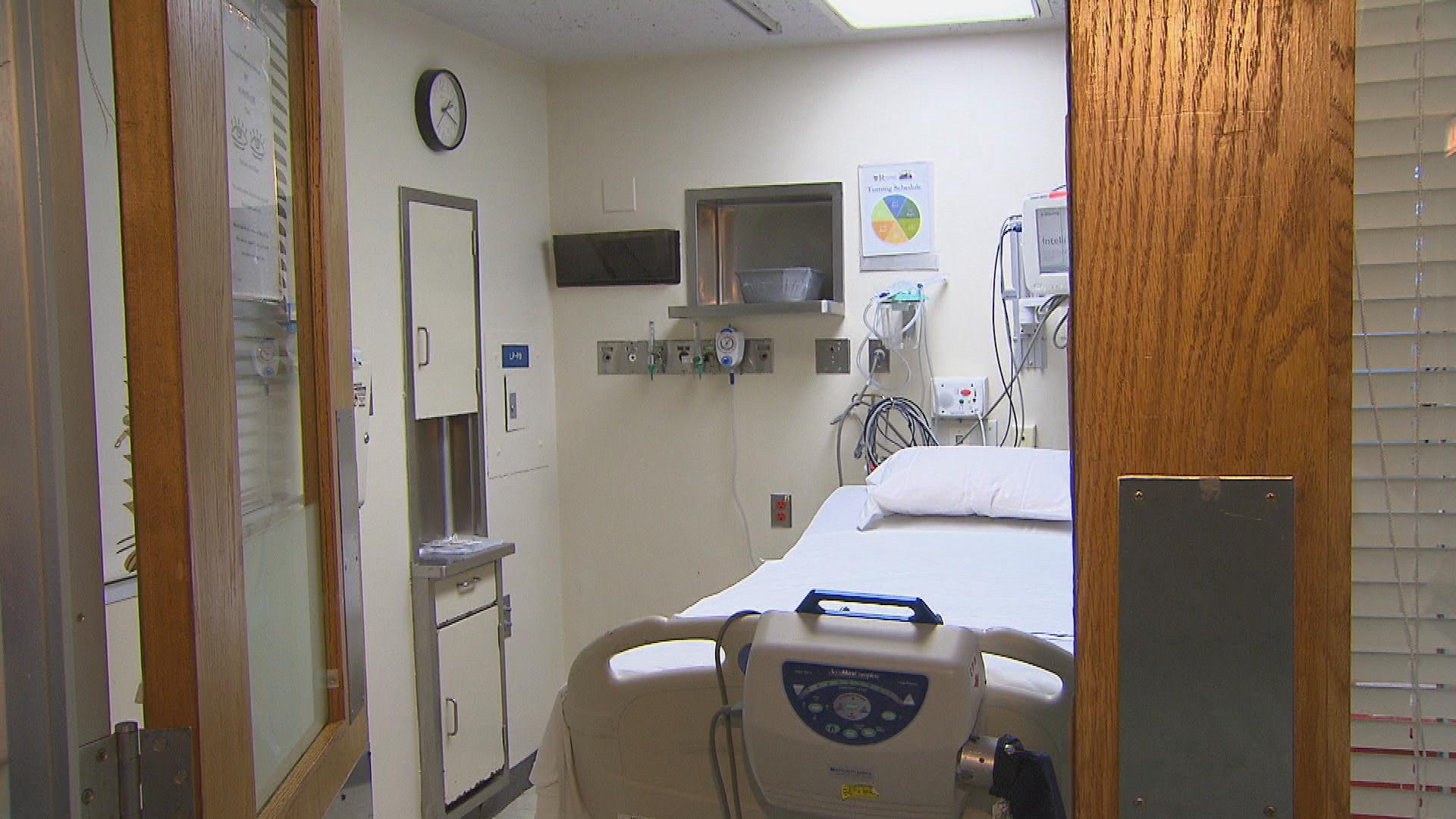 Brackett: Egan's renovations began with lots of soap and water and fresh paint. Today the hospital floors shine and the renovated rooms sparkle. Egan also brought in a badly needed, new electronic medical records system.
Egan: When I got here in July of 2013 they were on was the Keane system. Now for you, if you don't know what the Keane system is, that's OK, because I didn't know what it was either and I've been in health care 25 years. No one knew what the Keane system was. There was a guy in Maryland somewhere saying "I'm the last Keane network provider of support; I want to retire, please get a new system."
Brackett: The new state-of-the art system went live in April 2014 and it has changed patient care, says nurse Audrey Jones.
Audrey Jones, nurse: A vast amount of difference. We're able to do our work quickly and spend more times at the patients' bedside. 
Brackett: But parts of the hospital are still seriously outdated. The surgical suites are at the top of the list. Looking for help, Egan reached out to Operation Walk, founded by an orthopedic surgeon and a rehabilitation doctor from Northwestern Memorial Hospital, Operation Walk provides free hip and knee replacement surgeries for disadvantaged patients around the world.
When Operation Walk co-founder Dr. Victoria Brander agreed to walk through Roseland's surgical suites she was stunned by what she found.
Dr. Victoria Brander, North Shore Orthopedic Institute: I've been in Nepal, in India, in South America and Roseland, some of the areas of Roseland Hospital were similar to some of the places that unfortunately we go to outside the U.S. And I have to say, as an American and a Chicagoan, it was embarrassing to see that a major institution in such an important part of our city has been neglected.
Brackett: Dr. Brander said to me that she's seen better equipment in the third world countries that they service.
Egan: I haven't been to the same places she's been but I would say that that anesthesiology machine is probably something you would find in a third world country.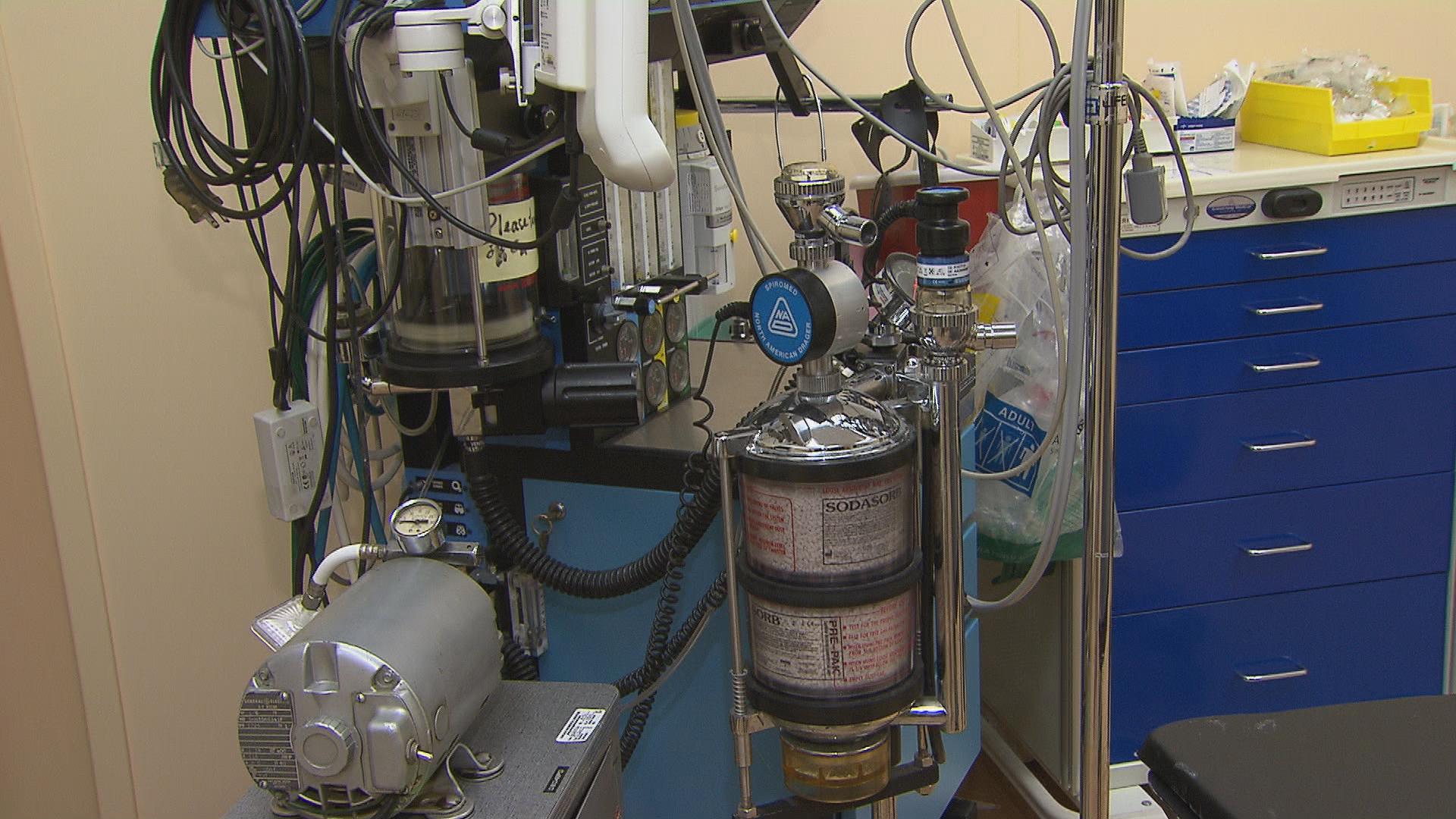 Brackett: Partnering with an organization like Operation Walk is the best way to upgrade the surgical suites and bring in urgently needed services, says Egan.
Egan: Our friends at Operation Walk don't need to go to third world countries to find people who are in desperate need of joint replacement. They're right here on the South Side of Chicago.
Brackett: Initially Operation Walk will help the hospital decide on the equipment and policy procedures needed to begin joint replacement surgery. The next step, says Brander …
Brander: Perhaps help them raise money to fund equipment and then once those services are available, we might be able to come, and hopefully we can, come and do some limited surgeries at Roseland, test the systems out. And then hopefully Roseland can attract high quality surgeons who want to stay in the community and dedicate themselves to care in that community.
Brackett: Dedication to the community is what has brought much of the current staff to the hospital.
ladipo: Here you get the gratification of knowing you're helping people who really need the help. You check your patients and they look you in the eye and say thank you, doctor, and you know they truly mean that because we're the last resort for them.
That means a lot; that means a lot to me personally.
Brackett: Egan is proud of the progress the hospital has made but knows the struggle to keep the 92-year-old hospital open is far from over.

More on this story
With both the Illinois state budget and the future of the Affordable Care Act up in the air, the next few months will be critical for Roseland and other safety-net hospitals. Also key to Roseland's survival is the opportunity to partner with organizations like Operation Walk to provide services like joint replacement services that are nearly unavailable to poor patients on the South Side.
---
Related stories: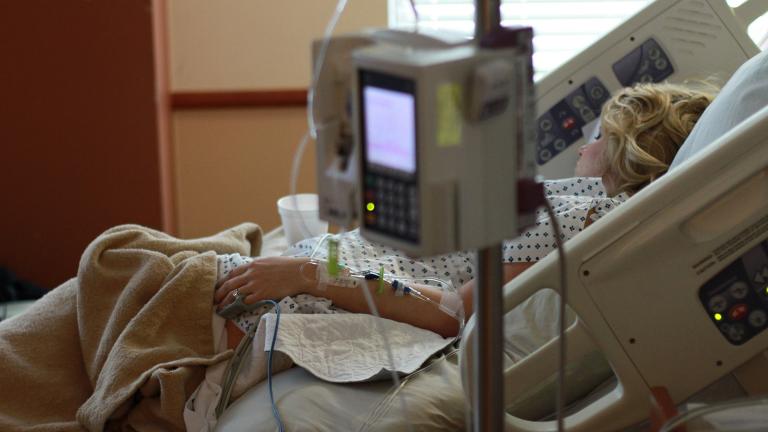 Study: Treating Malnutrition Shortens Hospital Stays, Decreases Readmissions
Dec. 8: Addressing hospital patients' malnutrition can reduce patient stays by nearly two days and decrease hospital readmissions by nearly 30 percent, according to a new study.
---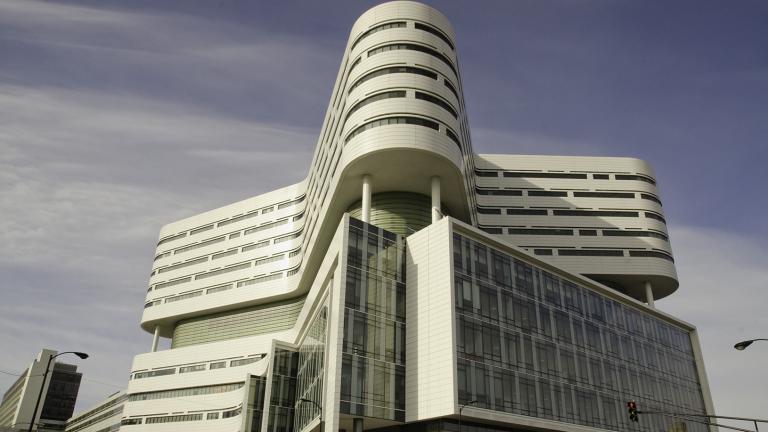 6 Chicago Hospitals Earn an 'A' for Patient Safety
Oct. 31: A national nonprofit watchdog group gives top grades to six Chicago hospitals in its latest ranking. See which ones made the cut.
---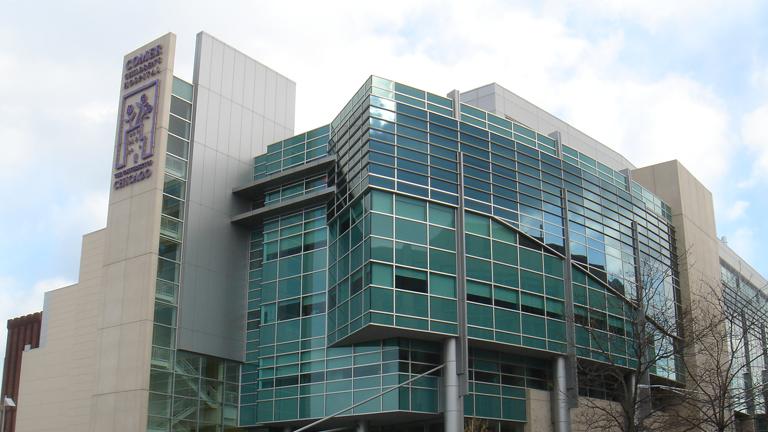 Chicago Hospital Gets $2M to Treat Kids, Families Affected by Violence
Sept. 26: As violent crime in Chicago continues to soar, Comer Children's Hospital announced it's creating a new program to treat families and children affected by violence.
---