Activists in Chicago have scored a major victory in the form of a new adult trauma center for the city's South Side. University of Chicago Medicine and Sinai Health System announced they will join forces to create the facility in a Chicago community where victims of street violence make up a large number of trauma cases.
While the new facility is being hailed as a big step toward health care equity in an underserved area, activists say much more needs to be done.
It's been nearly a quarter of a century since Michael Reese Hospital closed its trauma center in the Bronzeville neighborhood and 27 years since the U of C hospital did the same thing, saying the trauma unit was draining resources from its other departments. That left much of the South Side at least five miles, and as much as 10 miles, away from the nearest trauma unit.  
The consequences of that have been highlighted a number of times over the years, but no more so than when 18-year-old Damien Turner became the victim of a drive-by shooting five years ago – only a half mile from the U of C Medical Center. Emergency personnel had to take him to Northwestern Memorial Hospital, nine miles from where he was shot and he died shortly after arriving.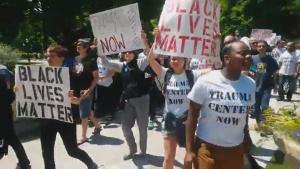 Trauma Care Coalition activists at a march in June. His death sparked a series of protests demanding the return of a level 1 trauma center to the South Side with protesters, activists and community groups mainly targeting the University of Chicago Medical Center for its proximity to the community. 
But those pleas went unheeded until last week when U of C Medicine and Sinai Health System said they would construct a new $40 million trauma center at the Sinai Health System-owned Holy Cross Hospital. It's located in the Chicago Lawn neighborhood that's in the center of the Englewood, West Lawn and Marquette Park communities – all of which have significant crime issues.
We often hear of food deserts on the South Side, and for a long time it's also been a trauma unit desert.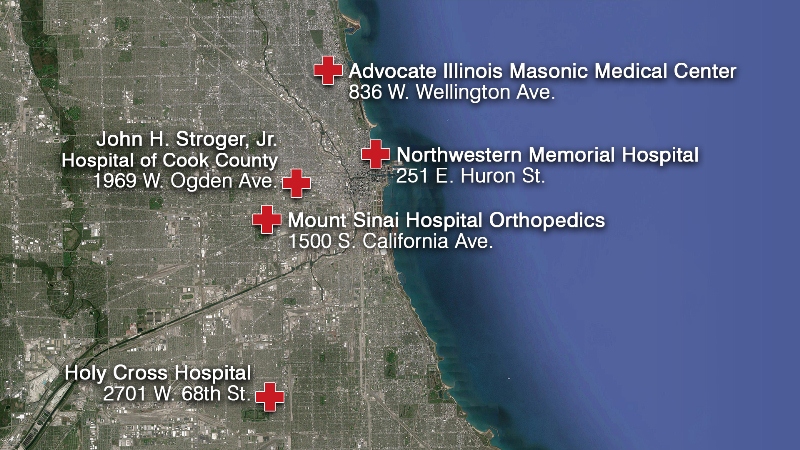 The closest operating trauma centers to the South Side are Advocate Illinois Masonic, located in the Lakeview/Lincoln Park neighborhoods; Northwestern Memorial, located downtown; Stroger Hospital, located on the Near Southwest Side; and Mt. Sinai, which is the farthest south at 1500 S. California Ave. Holy Cross is located at 68th and California, and beyond that there's nothing else until you reach Advocate Christ Medical Center in southwest suburban Oak Lawn. But Holy Cross will bring 22 wards within a five-mile radius of a trauma center.
That five mile distance is significant because a Northwestern University study in 2013 concluded that a trauma patient that has to travel farther than five miles has significantly less chances of survival.