Every Tuesday, a collection of web developers, designers, academics, policy wonks, journalists, activists and others converge at the Merchandise Mart to dream up ways of using Chicago data for good.
Chi Hack Night celebrated its 300th episode last week, highlighting and reflecting on standout projects and people from its six-year history.
Among those awarded "Hackies" were Rose Afriyie, co-founder of the web and text messaging platform mRelief, which helps connect low-income families to the food stamp program; as well as the Illinois Coalition for Immigrant and Refugee Rights, which commissioned an app to inform and assist immigrants and refugees at risk of deportation.
Other successful projects to emerge from Chi Hack Night include two environmental resources for Chicagoans: a city-adopted model for predicting E. coli levels on local beaches and the website Is There Sewage in the Chicago River?
Chicago's Open Data Portal, which provides information ranging from building permits to crime statistics to city employee salaries, provides a foundation for some of these digital tools. In December 2012, a few months after Chi Hack Night started, Chicago Mayor Rahm Emanuel signed an executive order directing city agencies to regularly update the portal.
"It was a time when there was just a lot of excitement and I myself was part of that excitement," said web developer and Chi Hack Night co-founder Derek Eder. "There's all this new data that's available, there's all these new opportunities to build things where there wasn't before."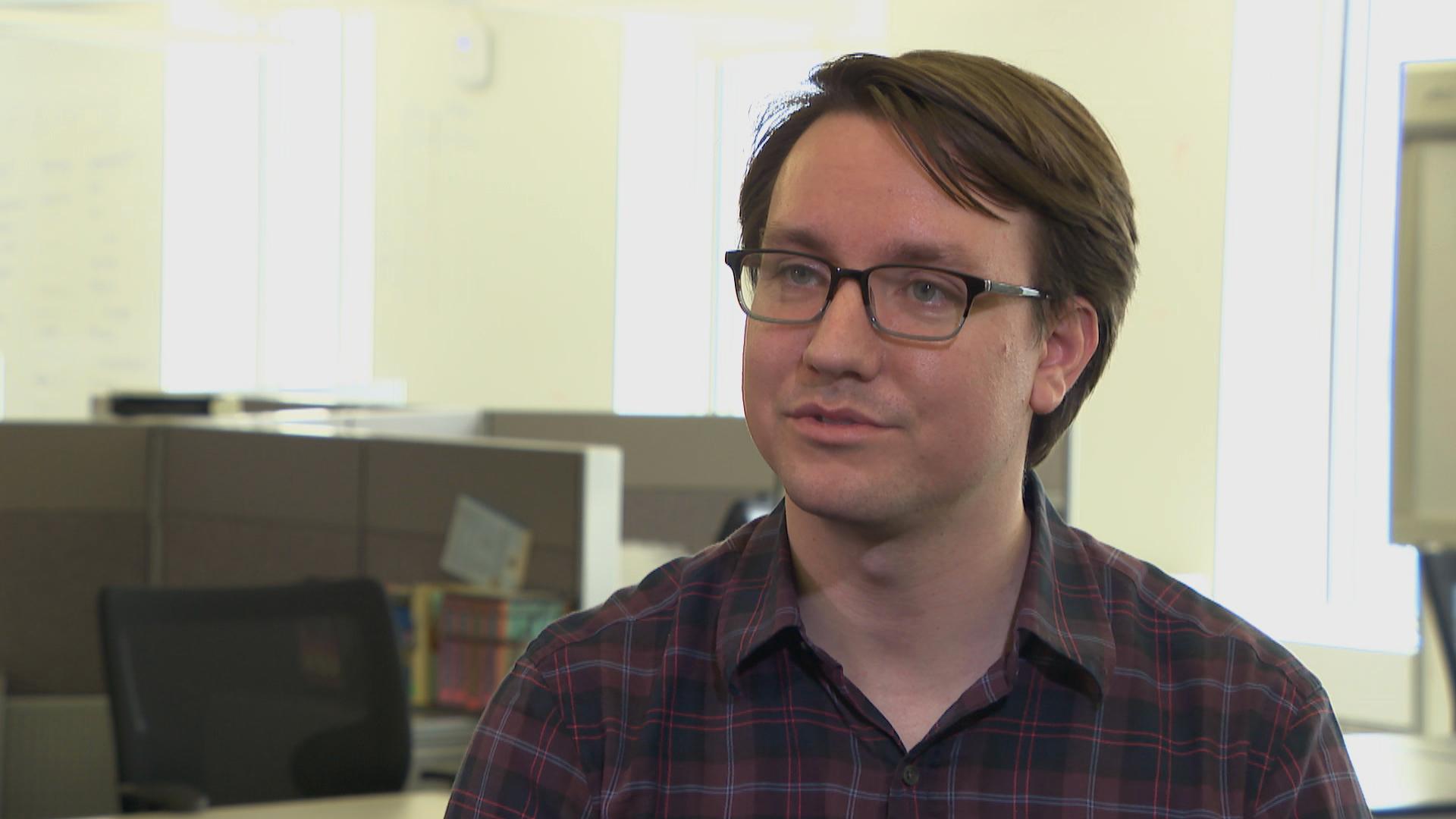 Chi Hack Night co-founder Derek Eder
Despite six years of growing attendance and presentations by public figures such as Illinois Comptroller Susana Mendoza and Cook County Sheriff Tom Dart, Chi Hack Night co-host Eric Sherman said the event was only 70 percent funded for the year. "We're usually funded by January or February," Sherman said. "We lost some of our sponsors. DevBootcamp declared bankruptcy, so they're not sponsoring us anymore."
For that reason, Eder announced the event would accept individual donations for the first time. He estimates he's contributed $20,000 to the event through his own civic data company DataMade as well as personal funds.
"I think we'll always be able to figure out a way to do it," Eder said.
While Chicago's tech sector is growing with new startups, established companies and talent landing in the city every year, Eder wants to draw a distinction between the innovations born at Chi Hack Night and the practices of Silicon Valley.
"They're gonna move fast and break things and they're gonna try to dodge all the rules and just get ahead," Eder said. "I see us as an answer to that. I see us as a foil to that. We want to use tech responsibly and ethically and in a measured way that helps promote the good things and doesn't allow for rampant bad things to happen."
Follow Evan Garcia on Twitter: @EvanRGarcia
---
Related stories:
DePaul Students Develop Video Games to Trigger Empathy, Understanding
Apple Brings New iPad, Education Software to Lane Tech Event
How Chicago 'Hacktivist' Derek Eder Uses Public Data for Good
---