Illinois lawmakers bypassed a Wednesday deadline without moving to override Gov. Bruce Rauner's rejection of a measure to create a state gun dealer's license, which means the Republican's veto stands – a victory for gun rights activists on their annual lobby day in Springfield.
But it's not the end of the gun control debate at the statehouse.
While Sen. Don Harmon, D-Oak Park, did not attempt an override because he said he didn't want to legislators "to take what for some of them is a very dififcult vote" if he wasn't confident there was enough support for it to become law, he immediately filed a new version of the bill (Senate Bill 337).  
Various other proposals are also floating in the state capitol, including new measures introduced after Travis Reinking, who is from outside Peoria, was charged in the killing of four people at a Nashville Waffle House despite having had his firearms confiscated following a series of reported mental health problems and run-ins with police.
While the licensing measure was championed by Chicago Mayor Rahm Emanuel and Chicago Police Superintendent Eddie Johnson as a tool to help law enforcement trace "straw purchases" (the legal purchase of a gun that is then passed off to a criminal) that are heart of much of the city's gun-related violence, city Inspector General Joe Ferguson on Wednesday issued a report that accuses CPD of thwarting existing state law, in effect bypassing another key way of keeping firearms from those who could pose a threat to themselves or others.
The report found that Chicago police failed to notify Illinois State Police when the CPD determined someone posed a "clear and present" danger. That means state police weren't made aware that they may need to revoke that individual's Fireowner's Identification, or FOID, card.
"The situation that occurred in Nashville, with the shooting at the Waffle House, is exactly the sort of reporting  situation that we're talking about," Ferguson told Chicago Tonight. "In that instance, the individual was arrested outside of the White House – a person from Illinois, arrested outside of the White House, with a firearm, by the Secret Service. Secret Service reported that person to the Illinois State Police and their FOID card was revoked – their right to possess a firearm."
Ferguson says a directive has been issued to rank-and-file CPD officers, who hadn't generally been aware of the reporting mandate. He also says the reporting forms are now simpler, and there's a mechanism to make sure sergeants are enforcing the law. 
"In Illinois the law worked and it worked exactly as it was supposed to," Richard Pearson, Illinois State Rifle Association director, said Wednesday. "It worked in Illinois, but the failure comes in this case with the father."
However, questions remain as to whether Travis Reinking's father, Jeff Reinking, broke the law in returning a rifle to his son after Travis's weapons had been confiscated and their ownership transferred to his dad.
State Sen. Julie Morrison, D-Deerfield, says she's examining the situation, but has introduced a preliminary version of a plan, Senate Bill 2387, that she believes could have prevented the Waffle House slayings.
"The father might have thought twice about relinquishing those guns … if he had been confronted with the alternatives and what could happen," Morrison said.
Her proposal would require someone who takes control of another individuals' commandeered firearms to sign an affidavit recognizing the responsibility. The paperwork would be filed with the state police and a local circuit court, Morrison said.
She plans to add a penalty, perhaps a felony, for returning the firearms early, "just as if you were transferring weapons illegally."
"I'm not trying to take anybody's guns away," Morrison said. "This legislation is simply trying to further refine a process that's already in place. Whether you are a gun rights advocate or not we can all agree that when someone is mentally incapacitated or has been ruled to be unfit and unsafe to have firearms, we want to make sure that those firearms are removed and stay removed."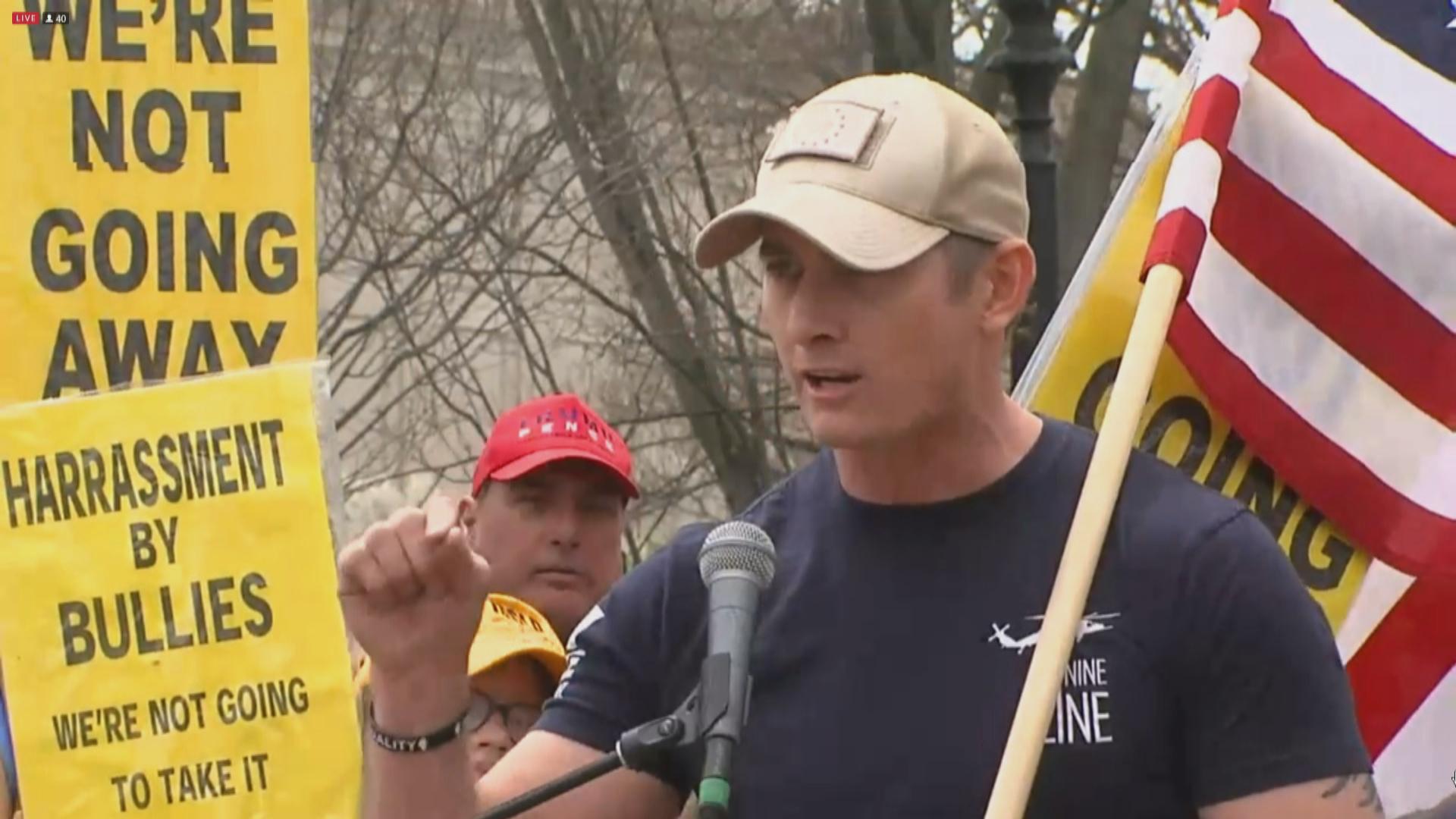 Even so, any gun legislation is sensitive, particularly leading up to November's election, as evidenced by rhetoric at the "IGOLD" – Illinois Gun Owners Lobby Day – organized by the state rifle association.
Rep. Margo McDermod, R-Mokena, called Democrats "hysterical no-nothings" while Rep. Reggie Phillips, R-Charleston, told rally participants that "when you're looking at these (legislators) measure 'em twice, what side they're on. Make sure you hold their feet to a fire because they speak with a forked tongue."
The Gun Dealer Licensing Act, which would have required gun shops to install video monitoring systems and their employees to undergo training, is sure to play a role in the governor's race.
Rauner in his March veto called the measure duplicative given that gun dealers must be federally licensed, and termed it burdensome for small gun shops (big box stores were exempt under Senate Bill 1657); on Wednesday he said in a statement "all any father or mother really wants to know is that their family is safe. We need to focus on illegal gun trafficking, school safety, how to best keep guns out of the hands of criminals and the mentally ill. These are bipartisan issues that we are working on collaboratively in our Public Safety Working Group to drive real solutions. We will keep working to keep our families safe."
Democrats' nominee J.B. Pritzker accuses Rauner of siding with "special interests" rather than protecting children and families.
""The Gun Dealer Licensing Act is a commonsense, bipartisan bill and Bruce Rauner's reckless veto will leave Illinois' families without critical gun safety legislation to keep them safe. Illinoisans need a governor who will stand with communities across this state torn apart by gun violence, not pander to the gun lobby," Pritkzer said in a statement.
While Pritkzer is markedly in favor of gun control, Rauner is in a trickier spot politically: his March veto came just before the primary, when he had to pay particular attention to conservatives. For the general election, he has to appeal to a wider audience, specifically suburban moderates who tend to favor such restrictions.
Legislators from both parties who live in swing districts are in a similar political trick box.
That could be the path toward a compromise.
While Harmon has already introduced a virtual carbon copy of the measure, a new version stands to emerge.
"In the past few days, I have had productive conversations with suburban Republican members, in particular Senator Chris Nybo, that make me believe we can create a new path to regulating gun dealers in Illinois. I have also recently received overtures and encouragement from unexpected and unconventional allies who can better inform our decision making as we move forward towards a successful resolution," Harmon said in a statement Wednesday. "Licensing gun dealers at the state level is a sensible step to reduce gun violence, and I will not give up. I am sure we will enact this measure – under this administration or the next."
Follow Amanda Vinicky on Twitter: @AmandaVinicky
---
Related stories:
Parkland Shooting Survivor Wants Fresh Focus on 'Never Again' Movement
City's Top Cop on Crime and Policing in Chicago
Emanuel: Rauner Abdicated 'Primary Responsibility' With Gun Dealer Veto
---