After an international outcry over the arrest of two men at a Starbucks in Philadelphia, the coffee behemoth's CEO Kevin Johnson apologized and will shut down all American stores on May 29 for a racial bias training session for nearly 175,000 employees.
The men, Rashon Nelson and Donte Robinson, had not placed an order while waiting for a friend to arrive. Cafe staff called the police and the two men were arrested. The incident caught on cellphone video by another customer resulted in immediate, international outrage.
@Starbucks The police were called because these men hadn't ordered anything. They were waiting for a friend to show up, who did as they were taken out in handcuffs for doing nothing. All the other white ppl are wondering why it's never happened to us when we do the same thing. pic.twitter.com/0U4Pzs55Ci

— Melissa DePino (@missydepino) April 12, 2018
---
Are a few hours of racial bias education enough to teach about racism and racial profiling? 
Richard Wooten says no. The former Chicago Police officer, member of the Chicago Police Accountability Task Force and security consultant says this is a public relations move.
But Melody Spann-Cooper, WVON-AM president and general manager, says Starbucks deserves a pass.
"This Starbucks controversy finds me on a surprising side of the issue," Span-Cooper said recently on WVON. "I think the black community should give Starbucks a pass on this one. Here's why: Several years ago Starbucks began a campaign called 'race' with a challenge to customers and the nation to begin a conversation on race in America. No company had ever made such a bold move or investment. And what happened? The customers rebelled, sending a strong message to Starbucks to stick to coffee. Now, several racist employees out of a workforce of more than 200,000, have placed Starbucks on the hot seat, front and center on the issue of race and putting its founder Howard Schultz on the defensive.
"This is the same founder who challenged America to donate $5 in his stores to support small businesses during the recession. The same company who at the end of the day delivers all of its perishable food to homeless shelters. The same company who pays full health insurance benefits for its employees – most of whom are part time – making health insurance the company's most expensive line item. Even more than coffee.
"Schultz has proven himself to be a great corporate citizen.
"These two young men, who, without a doubt, were profiled, have given Schultz and Starbucks just what it wanted several years ago: an opportunity to get the country talking about race."
Spann-Cooper and Wooten join us in conversation.
Below, an edited Q&A with Wooten.

Companies like Starbucks encourage people to hang out. So what went wrong here? Training? 
It's definitely a training issue. This is an issue of one person's actions affecting a whole corporation. This young lady, you know apparently she had some experiences in her life where we actually have to ask the question, 'Is this person qualified to do the job, and what types of exposure have they had with dealing with people of color?' And what we're finding is that a lot of people don't have the experience of dealing with people of color or having any type of relationship with people of color. Therefore, they don't have the necessary knowledge base of dealing with individuals that may come across them that is not like them.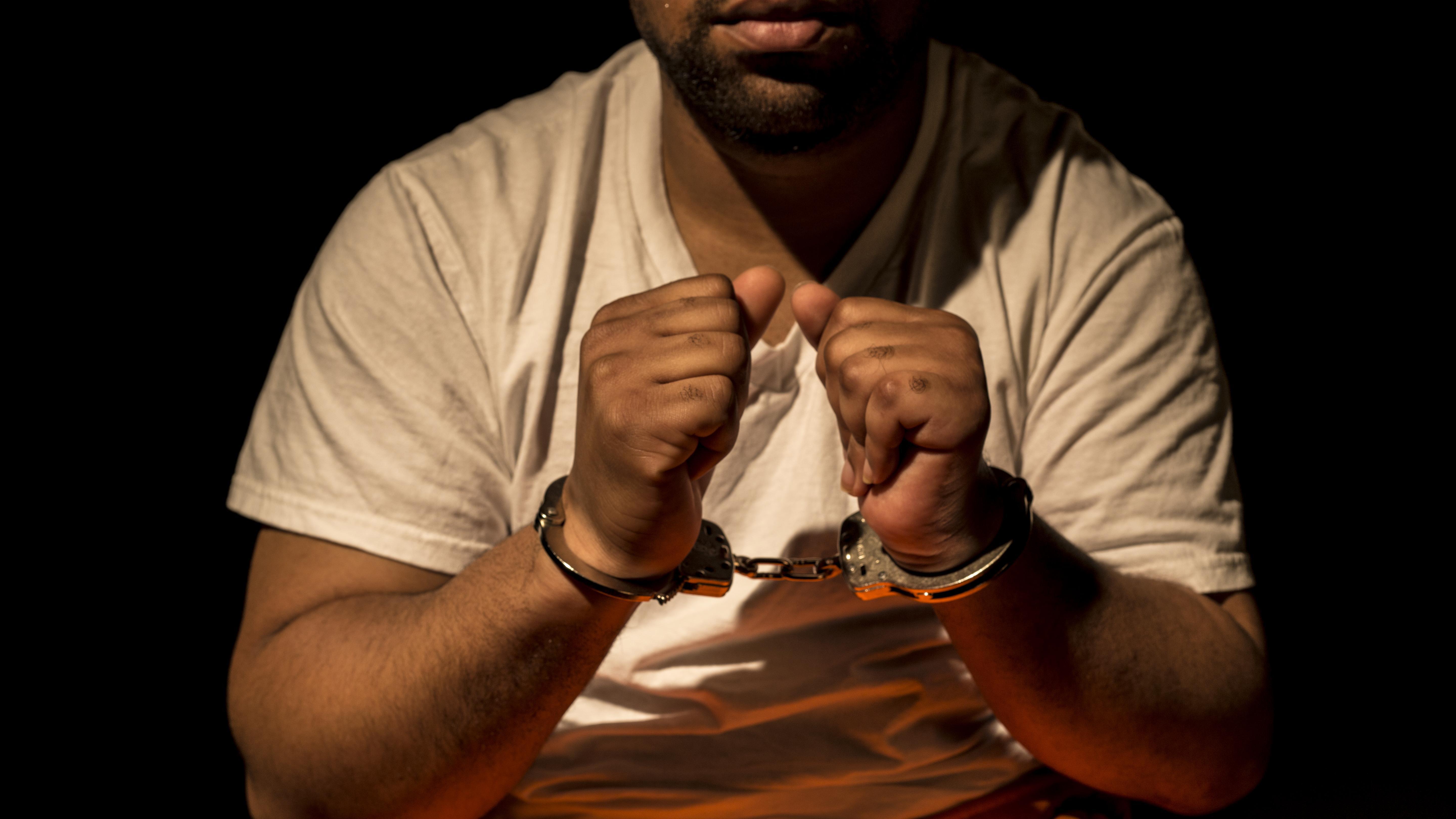 (Derek Goulet / Flickr)
Some of the officers who arrested these guys were people of color. So as a former police officer and member of the police accountability task force, how should the cops have responded?
Well, I was really disappointed to hear the chief of police out there think that the officers were doing what they had to – what they were actually responsible to do or required to do. Because there is no reason that a department has to enforce something that they understand or that they know is not lawful. So the decisions for them to have actually taken those steps, it really was a training issue all the way around. It should have been dealt with.
Starbucks is closing 8,000 stores. They're doing a racial bias training/education for nearly 175,000 employees. So what is that exactly? What will that training look like?
It's a cultural lens and bias training. When we talk bias, we talk about things that are pretty much common in the human mind. OK? We're talking about implicity. Implicity is placed upon someone's mind-set from either whatever influence they have, whether its television or whether it is their upbringing. You can't continue on believing things the way that you thought them to be. So the training literally has become more of a social-based training program. These are the people that we deal with every day. These are different personalities, and different structures that we people live by. We can no longer look at the way it used to be. It's 2018. So we're talking about focusing in on bringing people up to date in the times.
They're shutting it down for a few hours. Is this enough?
No, no, no. What they're doing is shutting down for a few hours. I applaud Starbucks for it just because they're taking a bullet. But, we know that more than a few hours to really educate someone on an issue that has been planted in their mind-set for some time now for so long, for a period of their life that they need to begin to look at things differently. We are creatures of habit and in our lives we look at things a certain way. But in order to change that you have to give me a real good reason to want to change it. It is something that Starbucks actually implemented but it's not something that is going to be something that's going to save the day.
Do you think it's a PR move or do you think it's a real attempt to try and help their employees?
No, it's definitely a PR move to change – to save face. It's not anything that they can do in a matter of four hours that's going to change a person's mind-set. So again, Starbucks has to look at their hiring practices. Also, they need to have a diversity plan in place to where they're going to actually be going out to the stores and offer regular ongoing training programs. And also conduct regular inspections of these facilities. So one four-hour class is not going to do it.
---
Related stories:
50 Years Since the Fair Housing Act, Segregation Persists
Sen. Fred Harris on the Kerner Report and Progress Made – and Lost
Controversial Reader Cover Raises Questions About Newsroom Diversity
---