Exactly one year ago, United Airlines passenger David Dao was violently removed from a plane at O'Hare International Airport – spurring international ire for United and the airline industry at large.
The massive PR disaster may have served as a wake-up call to major airlines, according to an annual report examining their efficiency and customer satisfaction.
The Airline Quality Rating measures how the 12 largest U.S. airlines are performing with regard to on-schedule arrival times, mishandled luggage, involuntary denied bookings and passenger complaints ranging from ticket fares to customer service.
While each airline is graded separately, this year, the composite average AQR score of all airlines was the highest ever since researchers began using this rating 27 years ago.
Compiled by researchers from Wichita State and Embry-Riddle Aeronautical universities, the report, released Monday, uses monthly data from the U.S. Department of Transportation in the Air Travel Consumer Report.
Three of the four major AQR criteria – involuntary denied boarding, mishandled baggage rate and overall customer complaint rate – improved since last year.
On-time arrival percentage, the fourth criterion, decreased slightly in 2017 (80.2 percent) from 2016 (81.4 percent).
Based on their individual scores, nine airlines improved in 2017 compared to the previous year: American, ExpressJet, Frontier, Hawaiian, JetBlue, SkyWest, Southwest, Sprit and United.
Three airlines – Alaska, Delta and Virgin America – saw their AQR score decline in 2017. Although Alaska was ranked no. 1 among airlines this year, the airline's score was even better in 2016, when it also topped the list of competitors.
NPR reporter David Schaper covered the report's findings on Monday and joins us in discussion.

David Dao: What happened?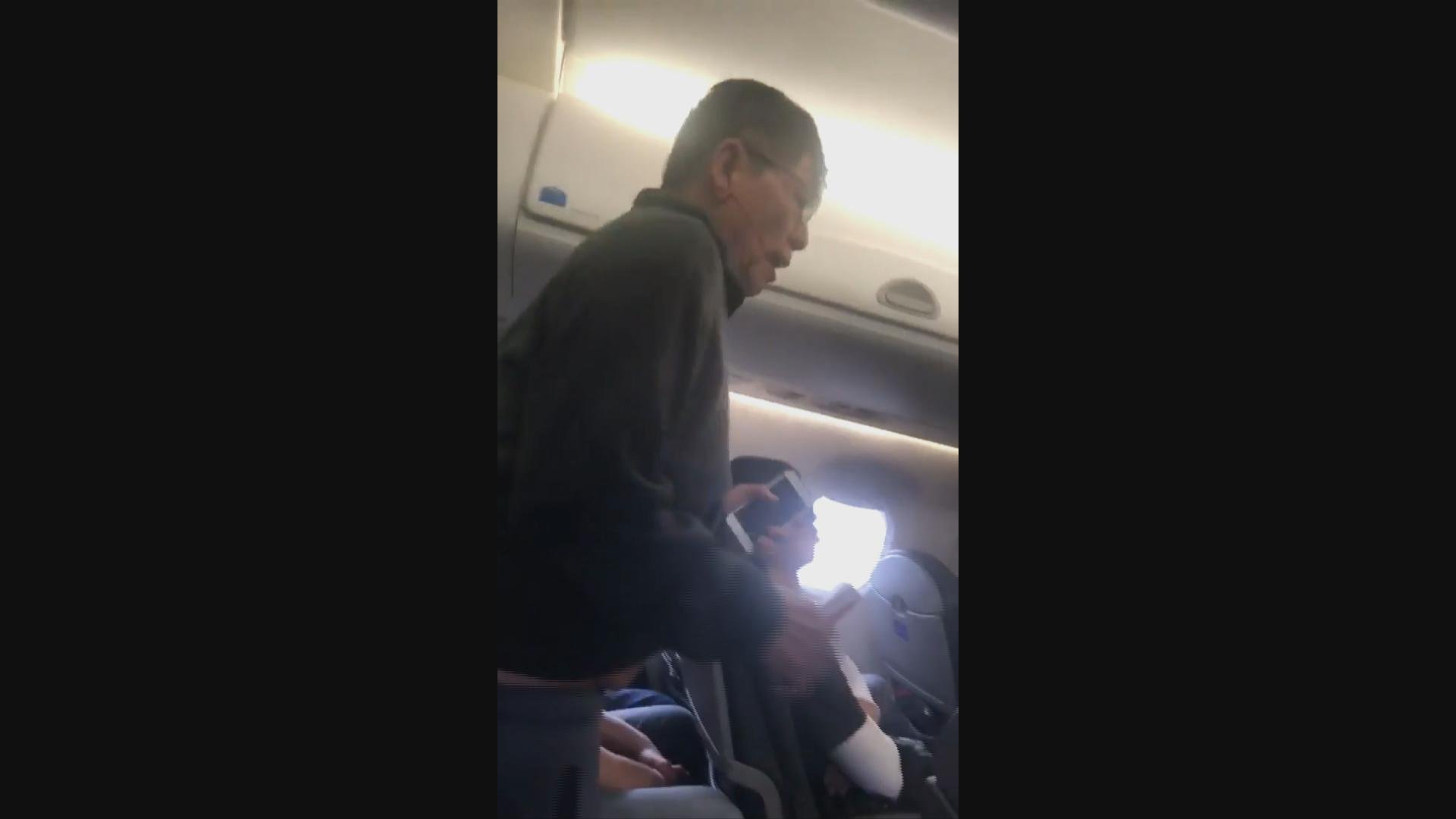 David Dao on board United Express Flight 3411 on April 9, 2017. (Courtesy @Tyler_Bridges)
Dao's flight from Chicago to Louisville, Kentucky, was overbooked. (United sold tickets for more seats than it had available, a common business practice by airlines expecting at least some passengers to miss their flights.)
But United Express Flight 3411 was full, and crew members needed seats. Dao, a pulmonologist who said he needed to see patients in Louisville the next day, refused to leave the plane.
An ensuing struggle with Chicago Department of Aviation security officers left Dao's face bloodied and cell phone videos taken by passengers showed officers dragging the 69-year-old man's body down the aisle while onlookers protested.
United CEO Oscar Munoz initially appeared to downplay the incident the following day, apologizing for "having to re-accommodate" customers in a press statement.  The following day, Munoz called the incident a "truly horrific event" and a little more than two weeks later, an amicable settlement between Dao and United was announced.
Schaper joins "Chicago Tonight" to discuss the latest airline industry report.
---
Related stories:
2 Aviation Officers Fired for United Airlines Dragging Incident
United Reaches Settlement with Passenger Dragged Off Plane
Will United Airlines Incident Change the Way We Fly?
Passenger Dragged From Flight, Security Officer Put on Leave
---