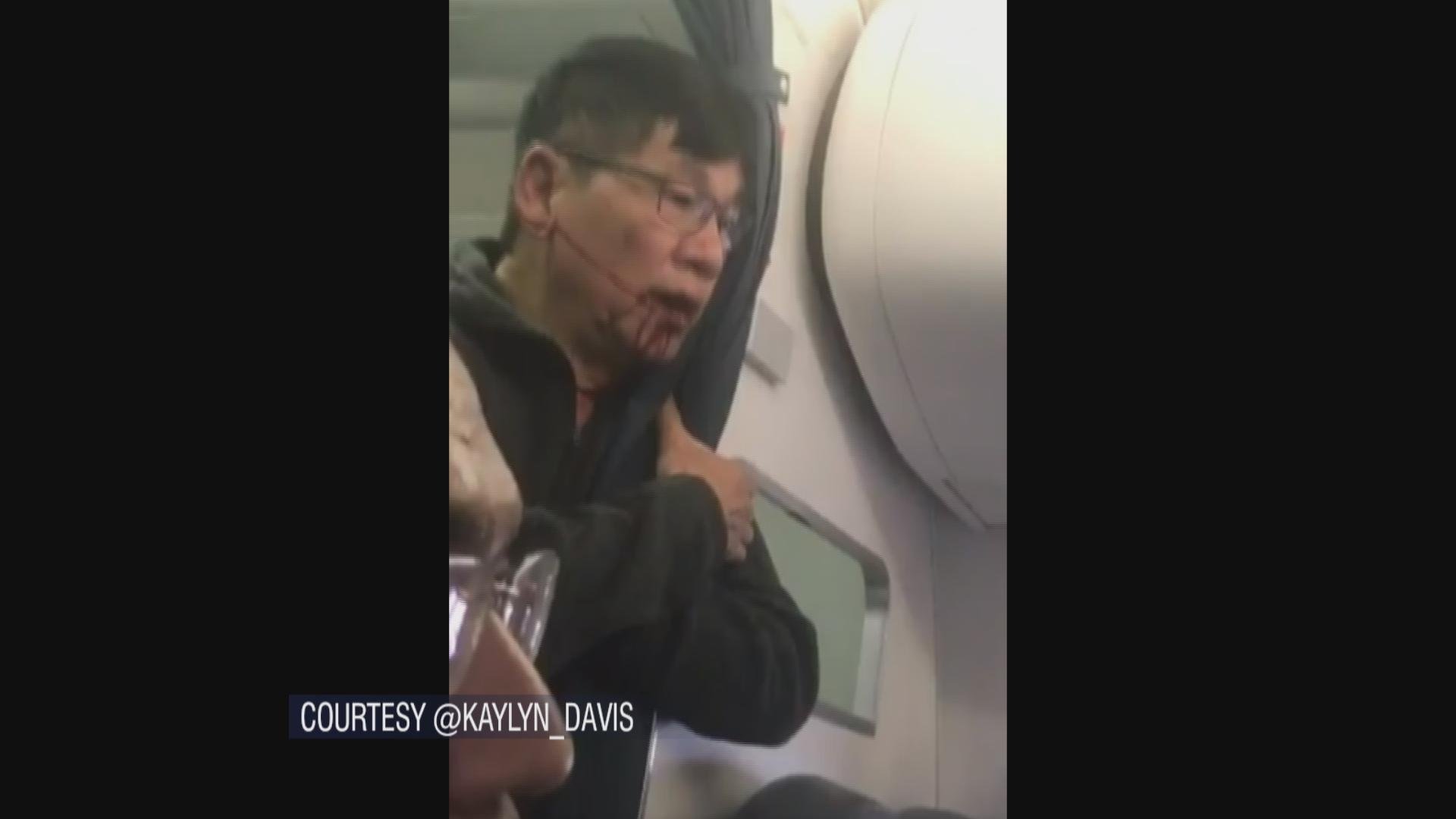 (Courtesy of @Kaylyn_Davis)
Video of a United airlines passenger forcibly dragged off a plane stirred a worldwide uproar.
Now, a pair of city aviation officers involved in the incident are out of a job, fired following an investigation by Chicago Inspector General Joseph Ferguson.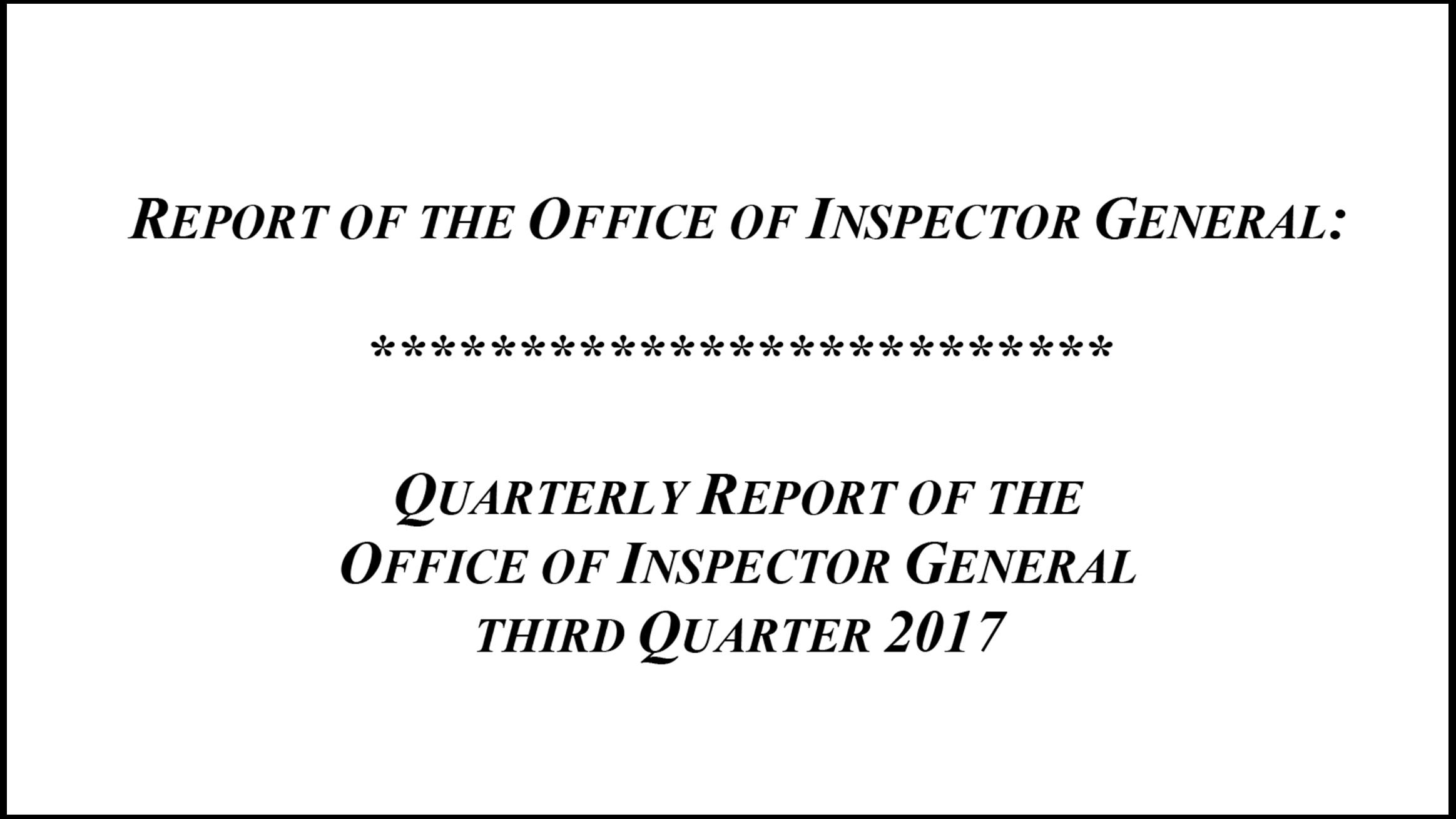 Document: Read the report Ferguson cites one officer for improperly escalating a non-threatening situation to violence; and the other, an unnamed sergeant, for deliberately removing facts from an employees' report on the incident.
Two other officers have been suspended.
The Aviation Department says a review of its procedures should be complete early next year.
Meanwhile, Ferguson is also accusing employees at the city's 911 center of potentially abusing family medical leave.
His just-released report details patterns of workers taking leave on weekends, and around holidays and major sporting events.
The Office of Emergency Management is reviewing its vacation scheduling. 

In other news in Chicago tonight
A fight between teammates has landed Bulls forward Nikola Mirotic in the hospital.
He got into a "physical altercation" with forward Bobby Portis during practice, according to a statement from the team.
Mirotic is out indefinitely with a concussion and jawbone fracture. He'll likely need to have surgery.
The Bulls are evaluating disciplinary action. The regular season begins on Thursday and the Bulls face the Toronto Raptors.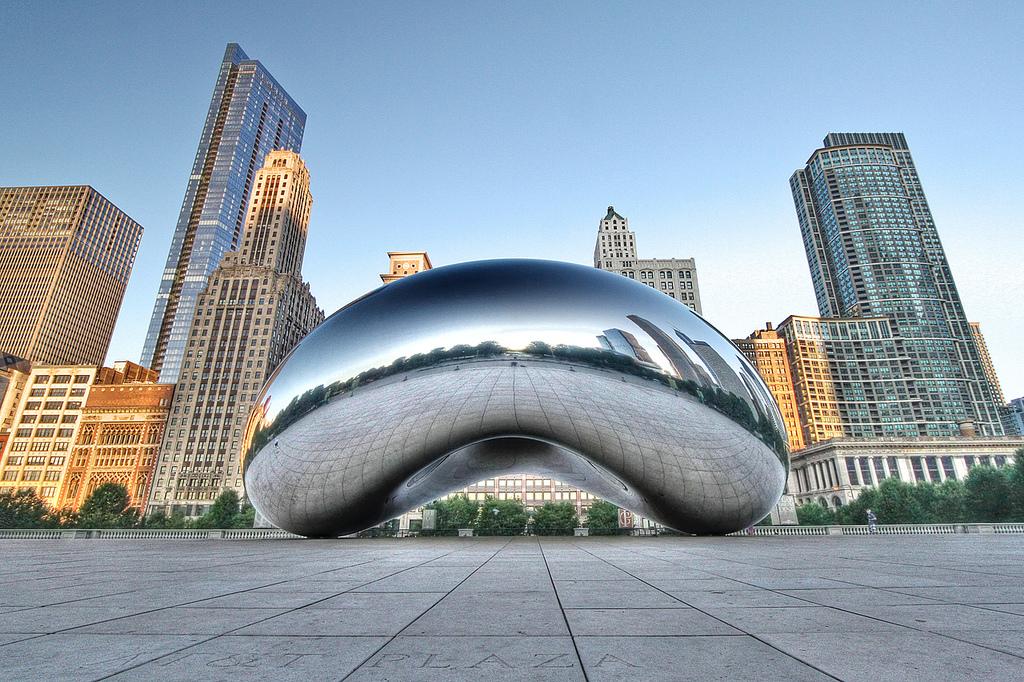 (Jackman Chiu / Flickr)
The artist behind The Bean is back in Chicago for the first time since his massive and popular Millennium Park sculpture—officially known as Cloud Gate—was dedicated in 2006.
Anish Kapoor told "Chicago Tonight" that he's frankly surprised by how well the art installation has held up, given its fragile, polished surface.
"It's never had any real abuse. I think there's only ever been one bit of graffiti on it, ever once," he said. "I think those things matter. And I think those things have to do not with me. Or with the object. But to do with some ideas about public ownership. It's as if, I might have made it, but it's all these wonderful people—all those brides and bridegrooms, and all those, whether it's 100 million or 200 million people that have been here, and been part of it—those selfies, all that, I think, counts. For it. Not for me. But for it."          
Kapoor is in town to receive this year's Grant Park Music Festival's Advocate for the Arts award.
"It needs a bit of a clean, to be honest," Kapoor said with a laugh, as he looked over his shoulder at visitors admiring and snapping photos with his creation.
At Tuesday's press conference, Kapoor posed for a selfie of his own with Chicago Commissioner for Cultural Affairs and Special Events Mark Kelly.
Kelly says the piece has "become an iconic piece that resonates across the world." He estimates more than 200 million visitors been to the Bean over the past 11 years.
Kapoor initiated and designed the piece (his first public outdoor work in the United States), which was then fabricated by a Californian Ethan Silva, president of Performance Structures, Inc.
Kapoor, a British artist who was born in India, says he was "relatively unknown" when he initiated Cloud Gate and Chicago leaders with a commitment to public art.  He says it's "strange" to come back. 
Follow Amanda Vinicky on Twitter: @AmandaVinicky
---