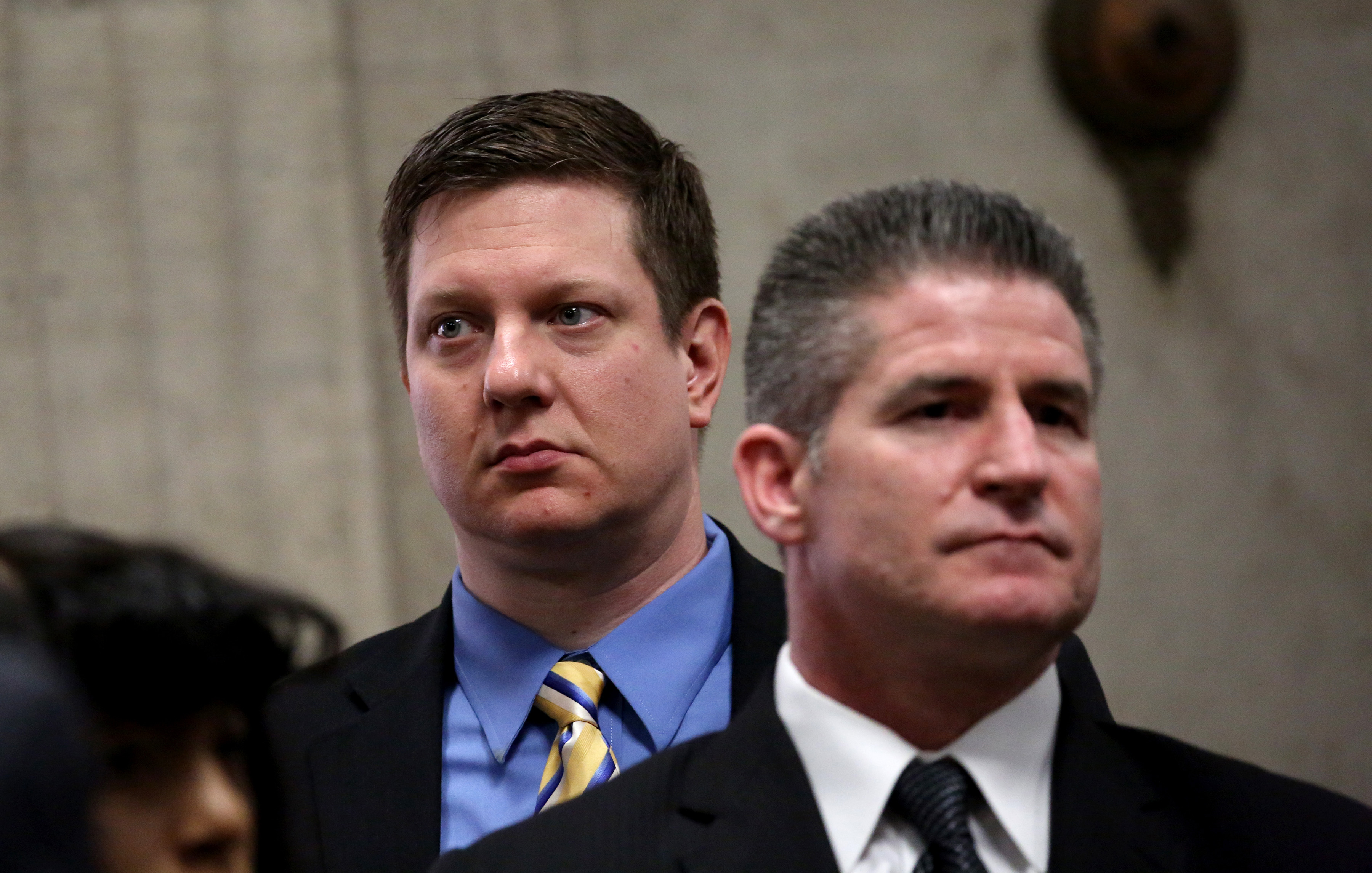 Jason Van Dyke, left, with his attorney Daniel Herbert inside the Leighton Criminal Court Building in Chicago on Thursday, March 8, 2018. (Nancy Stone / Chicago Tribune / Pool)
Have Cook County residents been so inundated with media coverage of the Laquan McDonald shooting case as to be incapable of rendering a fair verdict?
That's what attorneys for suspended Chicago police Officer Jason Van Dyke hope to prove after filing a motion in Cook County criminal court last month seeking to change the venue of their client's impending murder trial.
Van Dyke is charged with shooting 17-year-old McDonald 16 times as the youth walked down the center of South Pulaski Road carrying a knife in October 2014. Police initially said McDonald had lunged at officers, but dashcam video released publicly more than a year later showed he was actually walking away from Van Dyke when the officer opened fire.
The video's release sparked widespread protests in Chicago. Van Dyke was arrested and charged with murder just before its release, and pre-trial proceedings in the case have continued to make headlines in the years since.
In order to move a case to a new jurisdiction, attorneys must show that media coverage of the crime is so overwhelming, potential jurors are incapable of avoiding its reach. But that's not an easy burden to meet, as change of venue motions are seldom granted in high-profile cases.
"It's really a very difficult motion to prevail on," said Jeffrey Urdangen, director of the Center for Criminal Defense at Northwestern University's Pritzker School of Law.
One of Van Dyke's attorneys, Daniel Herbert, previously stated he plans to present evidence showing it will be "impossible for my client to get a fair trial in this case."
To prove their point, his attorneys have subpoenaed published stories about the case from the Chicago Tribune, Chicago Sun-Times and Daily Herald. They also hired a California-based polling specialist earlier this year to survey hundreds of residents across three Illinois counties about their attitudes toward the case.
Their goal, according to Richard Kling – a former defense attorney now working as a clinical professor at the Chicago-Kent College of Law – is to show that "widespread, constant and negative" media coverage has made a fair trial impossible before a Cook County jury.
"If you put 200 people into the courtroom and you have them raise your hands, 'How many of you have read about this case in the newspapers?' you'll probably have 185 hands," he said.
"Then you're going to weed it down to how many of those people just read about it in passing … I mean how many people are going to get out of their minds 16 shots, realistically? That's what they're going to emphasize."
Successful motions
Van Dyke's attorneys have been ordered to produce either their polling results or their specialist for a hearing scheduled later this month.
This type of petition has been successful in high-profile cases involving law enforcement outside Illinois. The four Los Angeles Police Department officers accused in the 1991 Rodney King beating were able to move their case to Ventura County, where they were later acquitted.
Four New York City Police Department officers charged with shooting unarmed Guinean immigrant Amadou Diallo 19 times successfully petitioned to move their trial to Albany due to overwhelming media attention in 1999. They too were acquitted – a verdict then-New York Post columnist Jack Newfeld attributed directly to the venue change.
It's not uncommon for attorneys to seek a change of venue in a high-profile case like Van Dyke's. But Kling said they're rarely successful.
"It's two cases that come to mind," he said, "and I don't remember any others."
The first was that of Richard Speck, a Kirkwood man who raped and murdered eight student nurses inside a South Side Chicago dormitory during the summer of 1966.
He was charged in Cook County with all eight murders, but his attorneys petitioned to have the case moved elsewhere, eventually settling on Peoria, more than 160 miles away. Speck was convicted and sentenced to death, but later died of a heart attack in prison in 1991.
The second was in the case of John Wayne Gacy, one of the most infamous serial killers in U.S. history, who tortured and murdered dozens of young men inside his suburban Chicago home during the 1970s.
Despite worldwide media attention surrounding the case, Gacy's attorneys surveyed residents in five Illinois counties and argued the amount of publicity of the case was "far greater" in Cook County than it was elsewhere.
Cook County Judge Louis B. Garippo ultimately agreed. He found there was "a substantial decrease of publicity outside of Cook County, perhaps strikingly so" and granted a defense motion to change the trial venue.
But instead of moving the entire case outside of Cook County, Garippo ordered jurors to be selected from Rockford in Winnebago County and then brought into his Chicago courtroom for trial. That jury deliberated for less than two hours before convicting Gacy on 33 counts of murder and sentencing him to death.
He was executed at the Stateville Correctional Center in 1994.
Urdangen was involved in two other successful venue changes outside Cook County during his time as a defense attorney.
Each case – those of Alejandro Hernandez and more recently, Julie Rea Harper – involved defendants who had already been convicted of a murder and sought a change of venue in subsequent retrials. Both were eventually acquitted.
'Astronomical' costs
Kling said the situation that played out in Gacy's case is more typical, as it's easier to bring jurors from one place to another than it is to bring dozens of witnesses, attorneys and physical evidence to a new area for trial.
But even if a case does go that route, he described the cost associated with that decision as "astronomical."
"It's a number of costs," Kling said. "In terms of the county, that's where the astronomical expense comes in. You're going to house 16 or 18 people – 12 people on a jury and probably four, six, eight alternates – for however long the period of time the trial is going to be and you're going to house them in hotels here."
He estimates Van Dyke would also bear an extensive cost in conducting the polling needed to back up such a motion.
Urdangen said he's more often seen entire cases moved to new counties in the event of a successful petition. That's what happened in the Hernandez and Harper cases.
But that decision is fraught with its own difficulties.
"It's so inconvenient for witnesses," he said. "I wouldn't be surprised if that goes into the calculus for the defense lawyers, how difficult it would be to get civilian witnesses to come to these different counties."
In addition to a low success rate, Urdangen said it's uncommon for appellate courts to overturn a verdict based on a denied change of venue request. Instead, defense attorneys are often left to use the jury selection process – known as "voir dire" – to rule out potentially biased jurors.
"These (motions) are granted," Urdangen said, "but rarely." 
Contact Matt Masterson: @ByMattMasterson | [email protected] | (773) 509-5431
---
Related stories: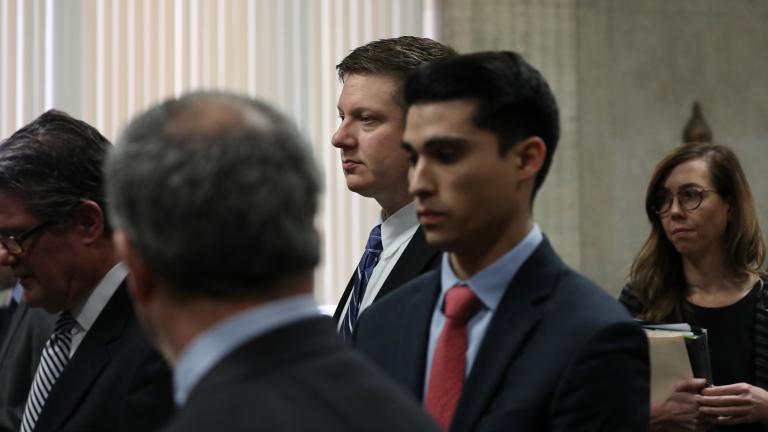 Van Dyke Case: Judge Planning for Summer Trial
March 28: It's been more than two years since Jason Van Dyke pleaded not guilty to murder charges in the death of Laquan McDonald. The judge in the case now says he wants the trial to get moving in the coming months.
---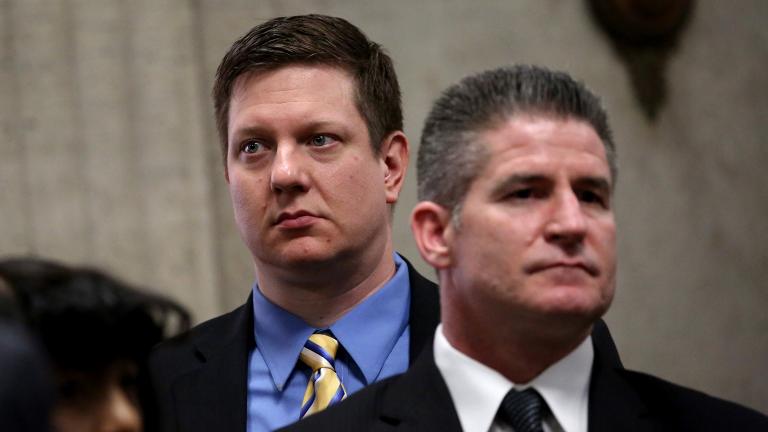 Van Dyke Judge: Trial Timeline Won't Be 'Run By The Public'
March 8: In 2015, Chicago Police Officer Jason Van Dyke pleaded not guilty in the fatal shooting of Laquan McDonald. But a start date for the trial is likely still months away.
---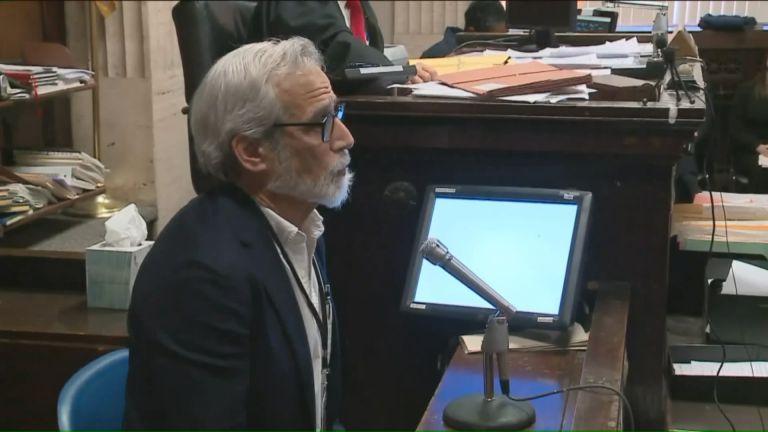 Van Dyke Attorneys Want Reporter to Reveal Sources
Dec. 6: Should Jamie Kalven, the reporter who broke the story of the Laquan McDonald shooting, be forced, under oath, to reveal his sources?
---