Since yesterday's announcement that a Chicago Police officer would face charges in the shooting death of Laquan McDonald, hundreds of activists have been taking to the streets to demand justice for the teenager.
But some of today's rallies had an additional focus: freeing from jail a 22-year old protester arrested last night, for allegedly assaulting a police officer.
Brandis Friedman has been keeping an eye on those protests and joins us with the latest.
There is still a small protest going on Downtown, but last's night's demonstration grew to include upwards of several hundred people, so the same could happen again as the night goes on.
There are also reports on social media that activists are planning to demonstrate during tomorrow morning's Thanksgiving Day Parade on State Street.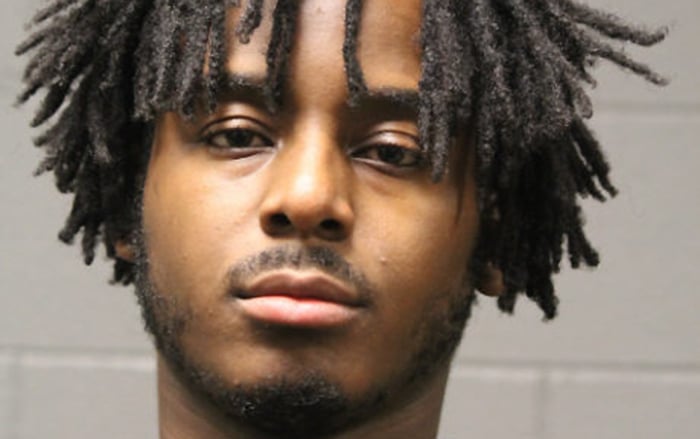 Malcom London (Chicago Police Department) Almost a couple hundred demonstrators gathered outside the Courthouse this afternoon to support someone who was arrested during last night's protests: 22-year old Malcolm London, who has actually been on different WTTW programs to talk about his activism and education.
He's even given TED Education Talks using his spoken word poetry.
London was released from Cook County Jail this afternoon to a cheering crowd outside the Leighton Criminal Court Building, at 26th Street and California Avenue.
He was charged with assaulting a police officer during last night's march through Downtown and the South Loop, but those charges were dropped this afternoon.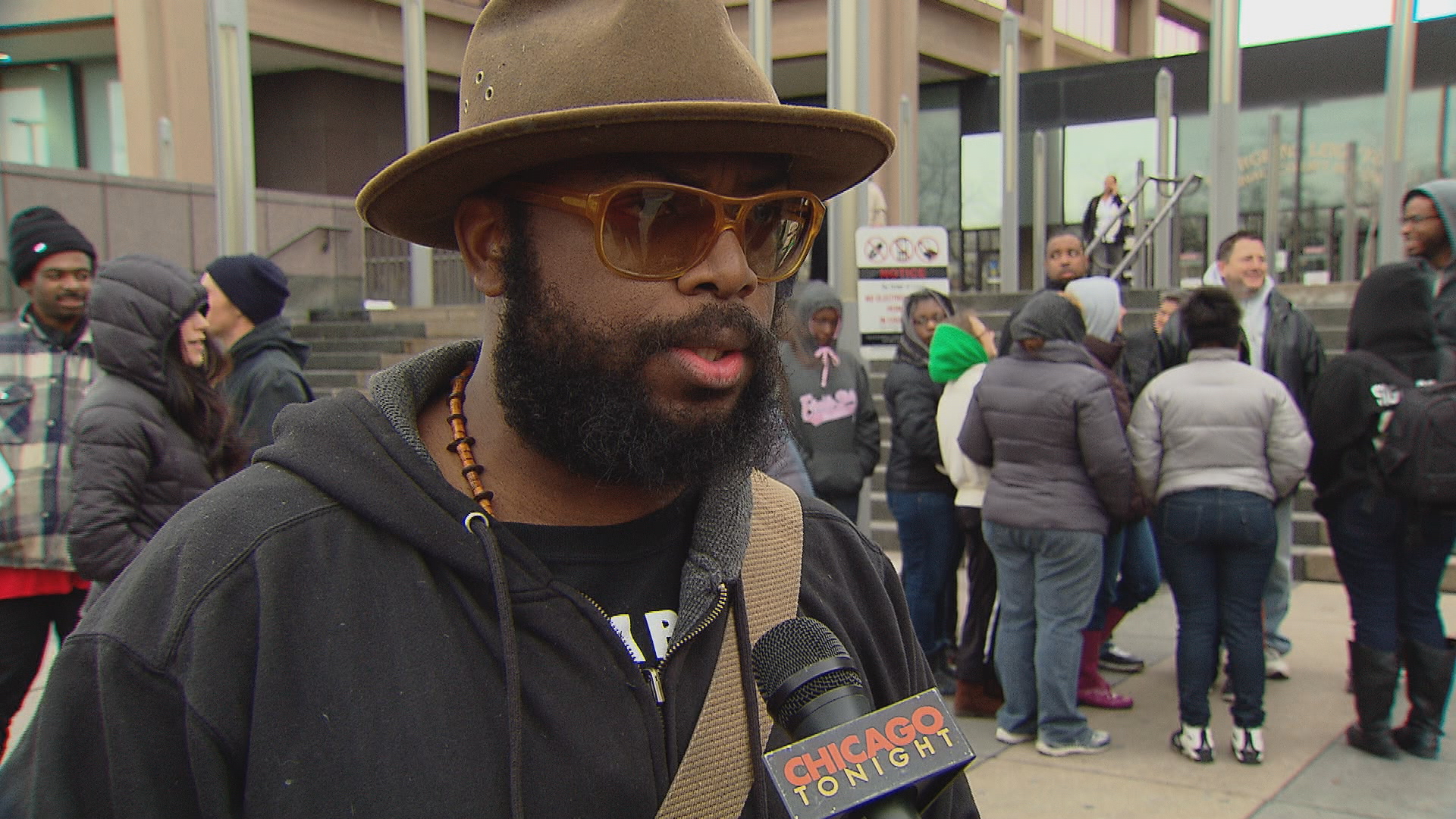 Timothy Bradford
He and the Black Youth Project 100 are among several organizations arranging marches and demonstrations around the indictment of Chicago Police Officer Jason Van Dyke, who's charged in the death of 17-year old McDonald.
They say they hope these demonstrations send a clear message to the power structure in Chicago.
"We want our youth to stop being stopped and frisked, more money to be invested into education, health care than into policing and prisons" said Timothy Bradford of the Black Youth Project 100. "That's what we want. That's what we need. We want economic development in our communities that's not gentrification. We want affordable housing, mental health care. We want free education for our youth. We want black youth to be decriminalized."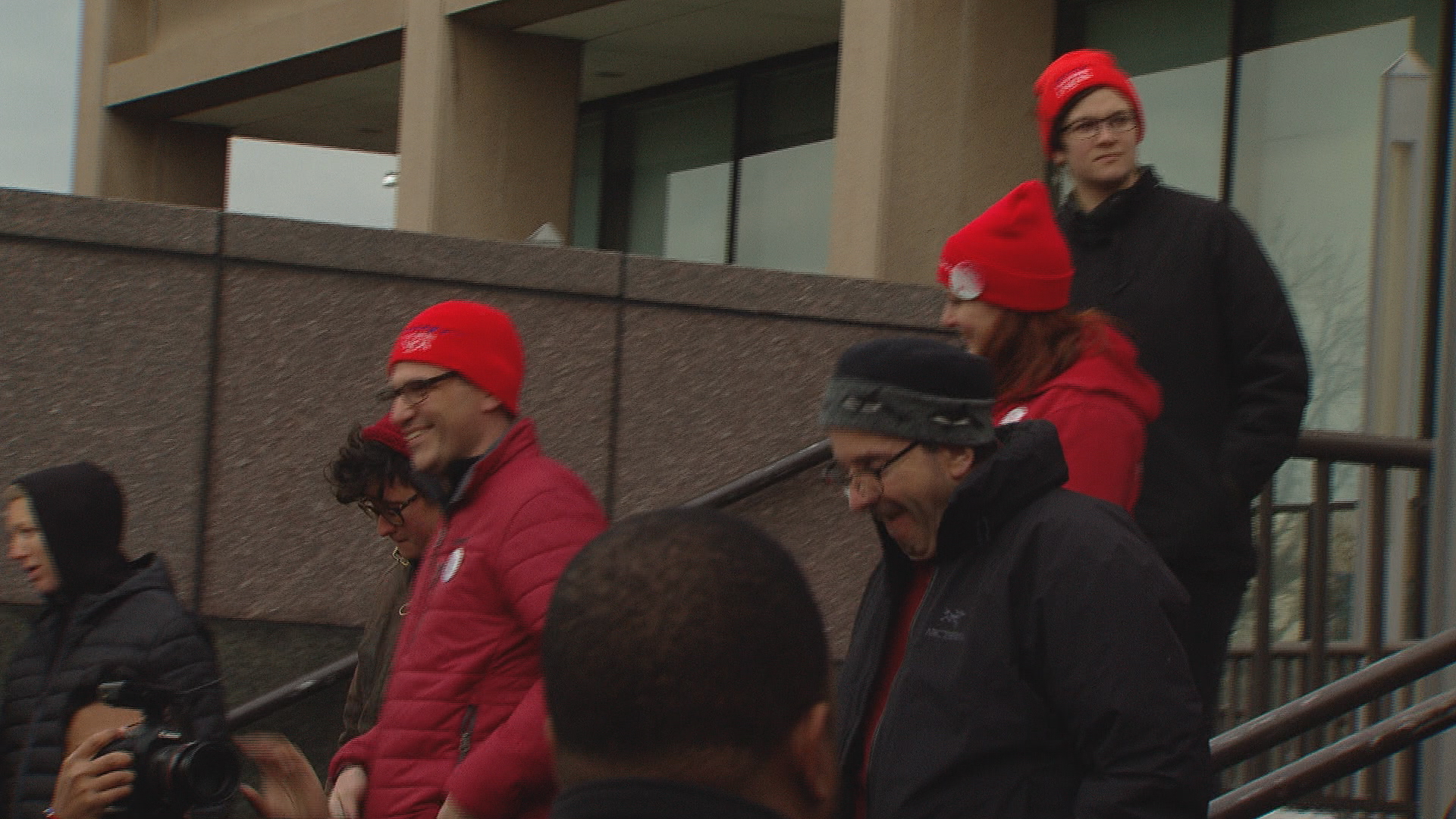 The Free Malcolm and Justice for Laquan protesters received support today from the Enlace Chicago, a community organization in Little Village, as well as the Chicago Teachers Union. (You can see CTU Vice President Jesse Sharkey in the crowd there, along with a few other CTU members.)
That's because among the four or five folks arrested last night, one of them is a CTU member who was released last night.
Outside today's protest, we also spoke with a Princeton University Professor of African-American Studies who is in town for the Thanksgiving holiday, and was at the Courthouse supporting the demonstrators.
She says this entire case points to a need for a substantive change in the Chicago policing.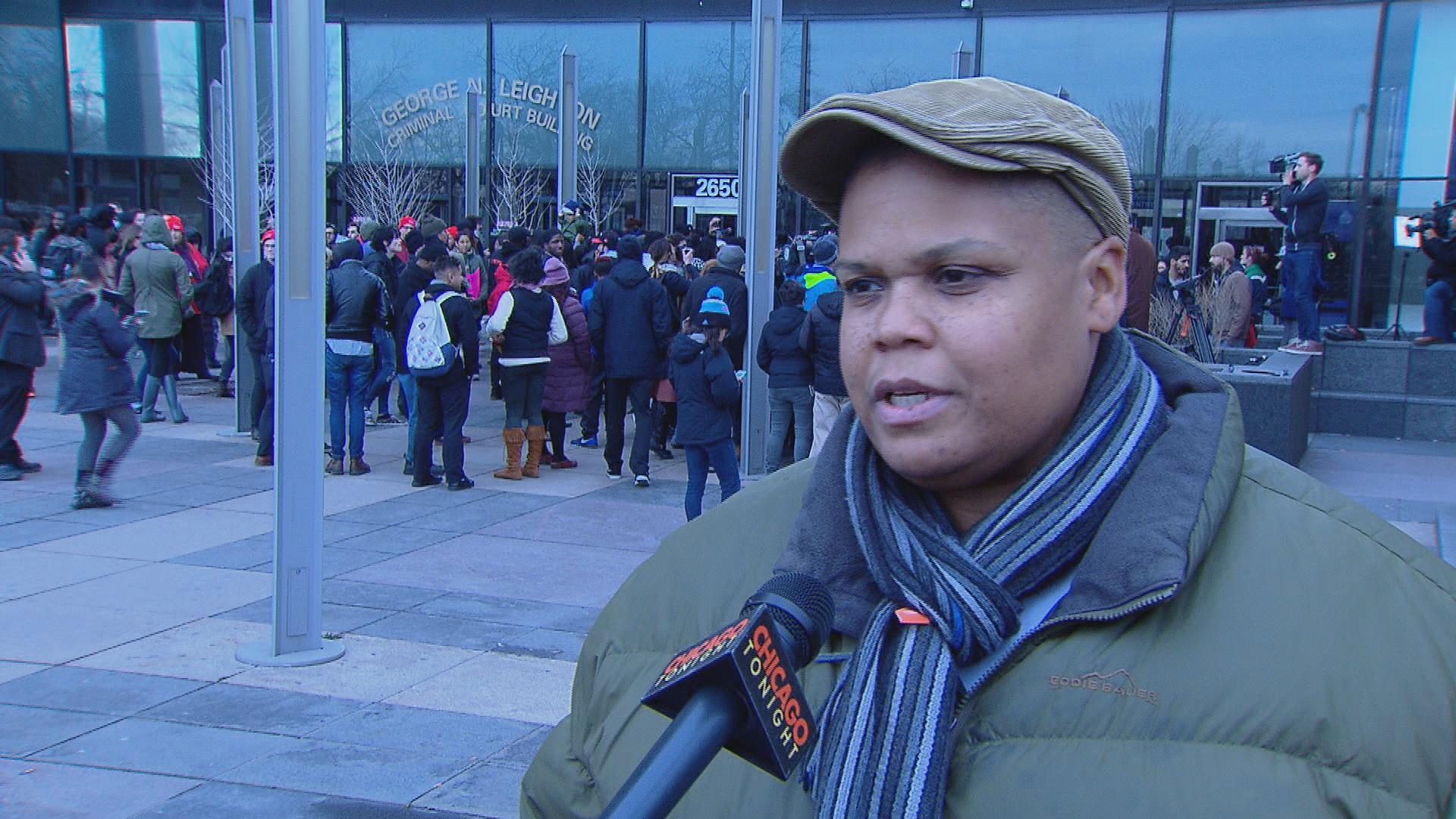 Keeanga-Yamahtta Taylor "The video is disturbing and it's disgusting, and it raises all of the questions that have come up in response to the Black Lives Matter movement about racism, about injustice, about police in the United States," said Keeanga-Yamahtta Taylor of Princeton University. "It points to why people don't trust the police. If you go back and look at the reports of what police said happened the night that Laquan McDonald was killed, it is completely opposite of what the video shows. We've seen this time and time again. ... And people wonder where there is such a lack of trust of police in black and brown communities."
Some argue that if officer Van Dyke is being charged, why are protesters still gathering? They say it's because the case isn't over.
He hasn't been tried or convicted yet, and they fear they won't get what they believe to be justice for Laquan McDonald.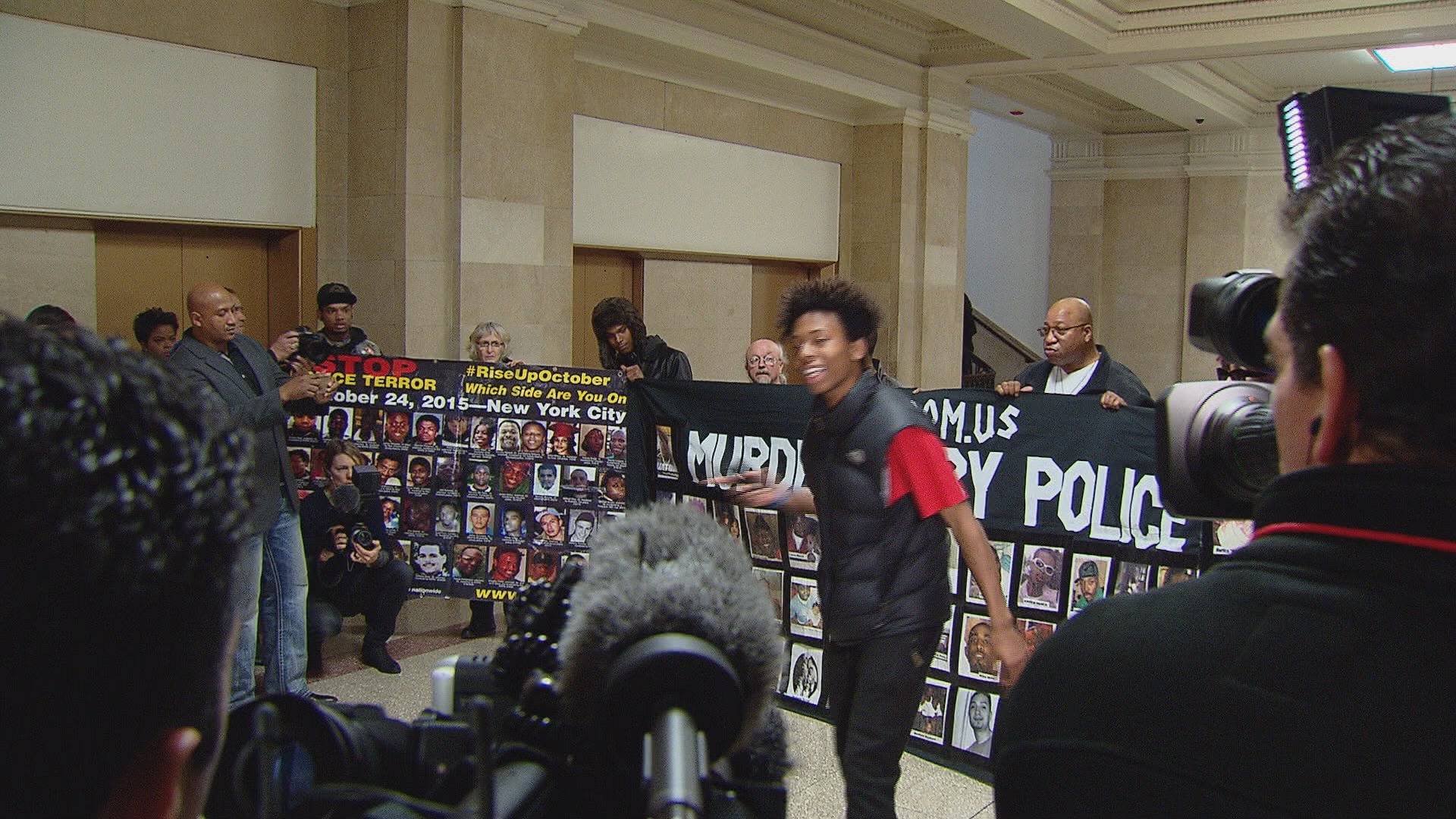 Representatives from One Chicago and the Stop Mass Incarceration Network gathered at City Hall today hoping to draw attention to a few dozen other fatal police-involved shootings.
They say they'd like to see investigations into those cases and they planning a lot more action to draw attention to their cause.
---
Related 'Chicago Tonight' stories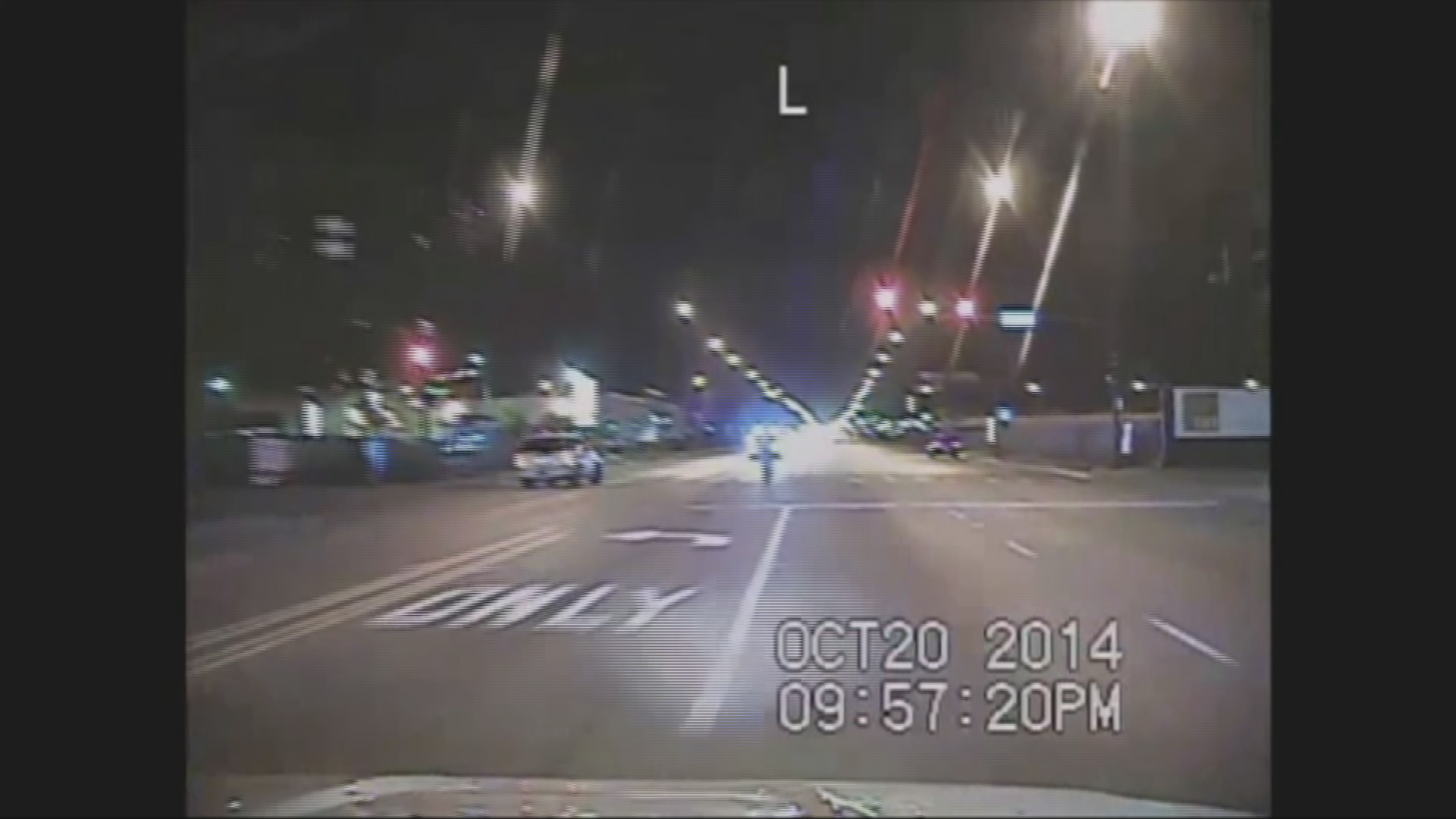 City Releases Laquan McDonald Shooting Video
The Chicago Police Department on Tuesday released the dash-cam video depicting the fatal shooting of 17-year-old Laquan McDonald by police officer Jason Van Dyke.
---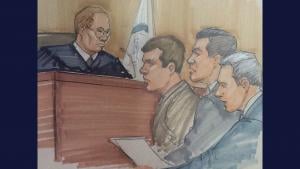 Chicago Police Officer Involved in Laquan McDonald Shooting Charged with Murder
Cook County State's Attorney Anita Alvarez charges Chicago police officer Jason Van Dyke with first-degree murder in the fatal shooting of Laquan McDonald. 
---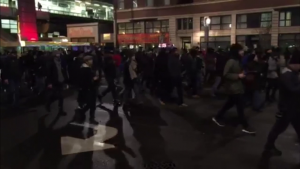 Chicago Reacts to Release of Laquan McDonald Video
Brandis Friedman reports live with reaction to the video, as well as reaction from Mayor Rahm Emanuel and Chicago police Superintendent Garry McCarthy.
---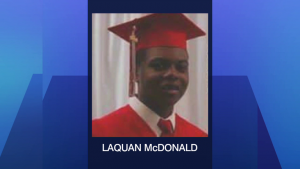 Ministers and Community Activists Respond to Decision to Charge CPD Officer with Murder
We talk with activists and faith leaders about the decision to charge the officer involved in the fatal shooting of Laquan McDonald with first-degree murder and what reaction they expect from their community at large.
---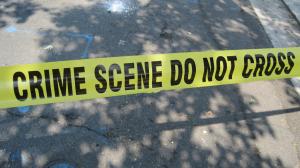 Chicago Prepares for Release of Controversial Police Shooting Video
The city is bracing for the release of a potentially damning video that is purported to show a white police officer shooting African-American teenager Laquan McDonald 16 times and killing him.
---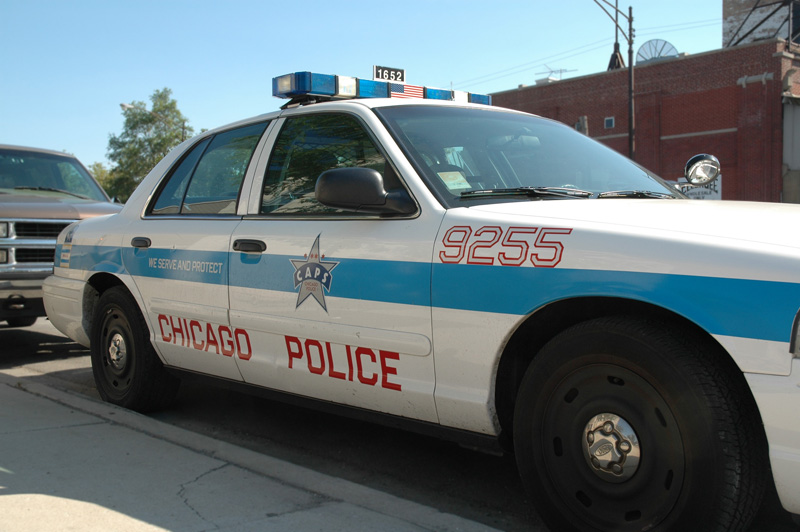 Understanding Police Shooting Investigations
The city of Chicago will release video this week showing a police officer shooting a teenager. We take a closer at look at the sometimes lengthy process of investigating police shootings.
---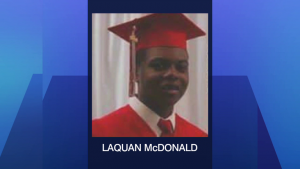 City Will Release Laquan McDonald Police Shooting Video
Chicago officials are bracing for the release of a controversial video purported to show a white police officer shooting 17-year-old Laquan McDonald, an African-American, 16 times and killing him.
---
McDonald Family Attorney, Journalist React to Judge's Ruling on Controversial Police Video
We talk with the freelance journalist who sued the city for the video and one of the attorneys representing the McDonald family during settlement talks with the city.
---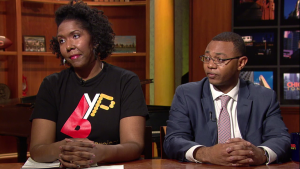 Laquan McDonald Police Video Release Stirs Mixed Reactions
We hear from two members of the black community as a Cook County judge orders the release of dashboard video footage of the fatal police shooting of 17-year-old Laquan McDonald.
---