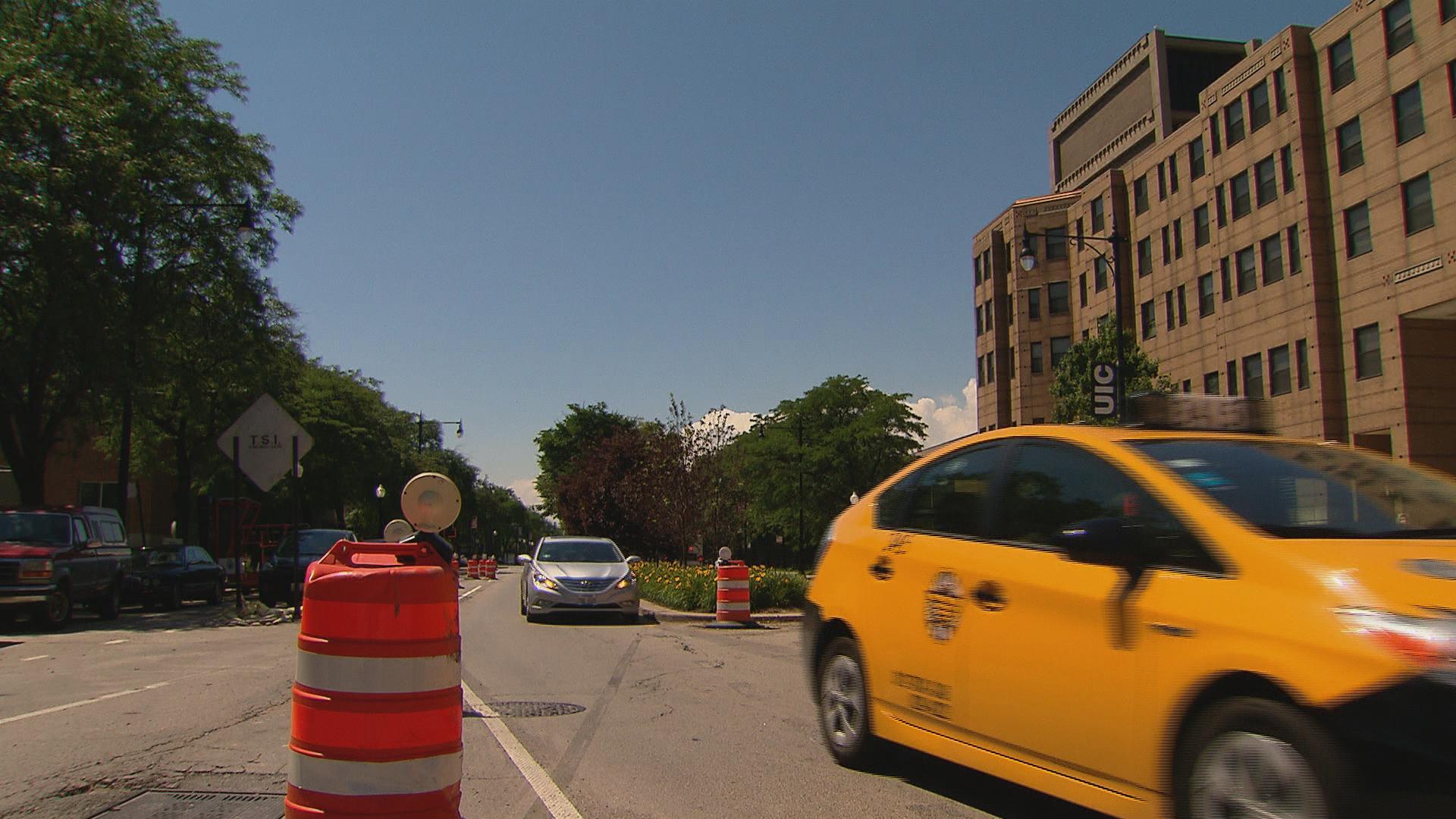 (Chicago Tonight file photo)
In 2018, the city aims to repave 275 miles of Chicago roads.
On Monday, Mayor Rahm Emanuel announced that the city has identified the first 135 miles of street resurfacing for 2018.
The Chicago Department of Transportation and the Department of Water Management will work together on the paving which the city says is expected to start in mid-April.
Below, a list of some of the main arterial routes slated for resurfacing by CDOT so far in 2018:
• Stony Island Avenue from S. Doty Avenue to E. 122nd Street (2.4 miles)
• South Chicago Avenue 67th Street to 79th Street (1.4 miles)
• Ashland Avenue from 63rd Street to 71st Street (1 mile)
• Loomis Avenue 59th Street to 74th Street (1.9 miles)
• 47th Street from Western Avenue to Racine Avenue (1.5 miles)
• California Avenue from 47th Street to 51st Street (0.5 mile)
• Harrison Street from Pulaski Road to Kedzie Avenue (1 mile)
• Halsted Street from Roosevelt Road to Harrison Street (0.5 mile)
• Cicero Avenue from Grand Avenue to Division Street (0.8 miles)
• Central Park Avenue from Lake Street to Roosevelt Road (1.3 miles)
• Caldwell Avenue from Touhy Avenue to Devon Avenue (1.5 miles)
• Cicero Avenue from Irving Park Road to Grand Avenue (2.75 miles)
---
Related stories:
During Chicago's Pothole Season, City Crews Work Around the Clock
Critics of O'Hare Express Train Say Emanuel on Wrong Track
Chicago Weighs Allowing 'Free-Floating' Car-Sharing
---