Three times a week, students at the South Side elementary school Haley Academy gather after school to play chess. For the last few weeks, chess coach Sam Ford and the Haley chess team have been honing their skills in preparation for the upcoming Chicago Public Schools chess championship tournament.
Ford says the venerable game of strategy can help teach kids how to keep their impulses in check. "It requires deep calculation, thinking, planning ahead. In chess, at the beginning of the game, you should actually be thinking about the end, so it requires vision to play chess," says Ford.
But philosophical musings aside, Ford is clear about what the goal is: "I only teach two things: how to win and how not to lose."
Ford works as a chess coach for the nonprofit Renaissance Knights Chess Foundation, which organizes chess programs in elementary and high schools through a partnership with CPS. Sylvia Nelson Jordan, CPS' manager of academic competitions, says chess is a natural fit for schools. "The critical thinking, the research skills, the math skills that they acquire, logic, strategy. It actually prepares you to think for the next move, what is your next move in life."
At Waters Elementary on the city's North Side, chess coach Gustavo Prado is also getting his charges ready for the annual tournament. Forty-eight CPS elementary schools across the city compete in chess tournaments throughout the year, including regional playoffs that culminate in a crosstown showdown.
Prado says the tournaments give the kids a chance to analyze their games with their peers. "They'll talk about how they win or how they lose, what happened at the last round, especially if there was like an intense moment for them, they'll really come back and talk about it with the whole group, you know, replay the game move by move," he says.
Prado's students say they enjoy the competitive nature of the game.
"I like that it could be a friend game or it could be just competitive," Isaac Medina says. Salvador Gonzalez calls chess "a thinking game." And William Pearson says, "You have to use your mind and figure out what the other person is going to do."
Renaissance Knights president David Heiser says chess also unites kids. "It goes across all walks of life. The stereotype is, here's the kid who's book smart, not cool, but if you come to the chess tournaments and see the kids involved, you'll see kids with mohawks. And the social skills the kids get by coming together as a group, working, playing against other kids across the city, they're exposed to things well beyond their normal community that they would see," Heiser says.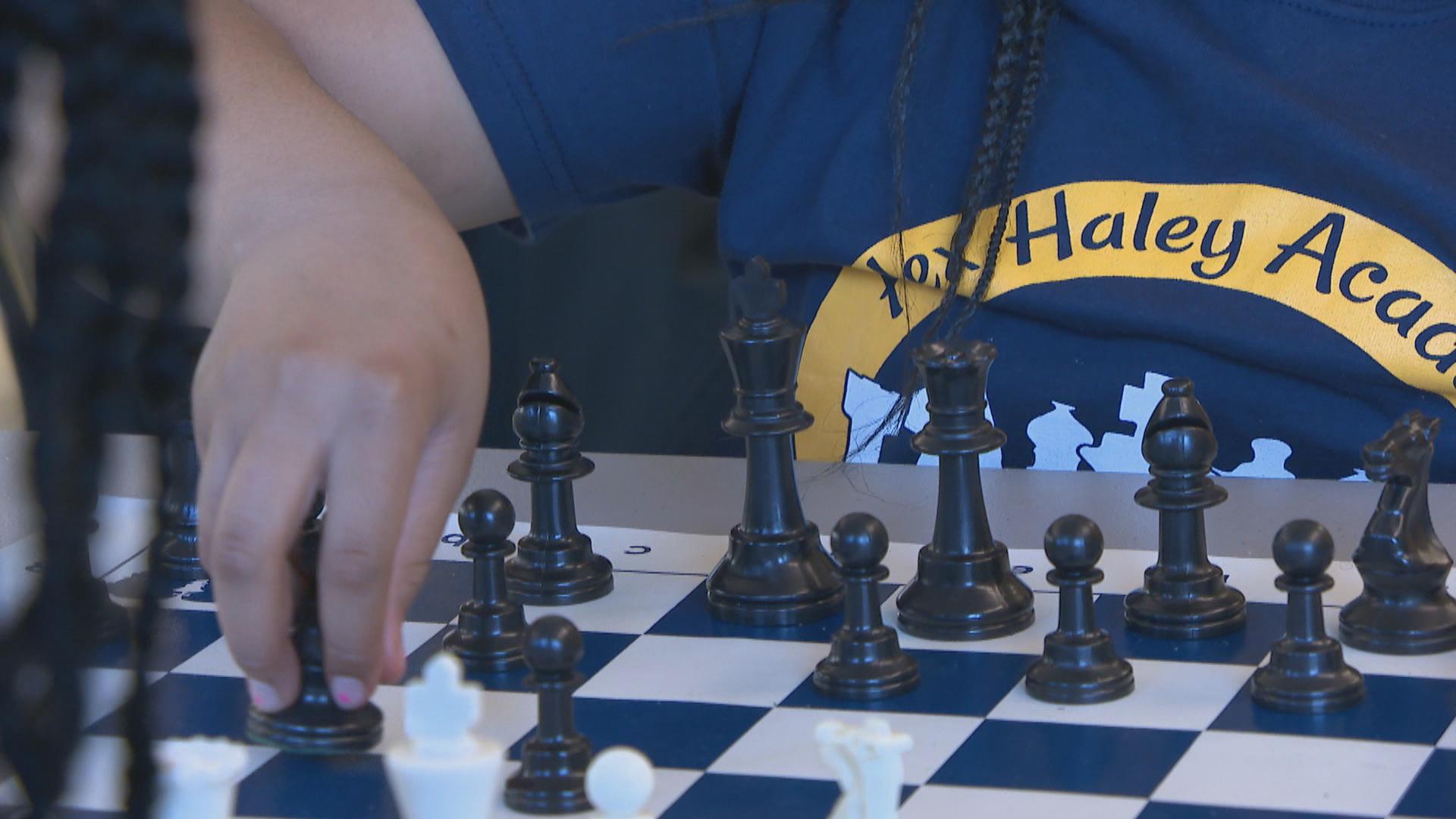 Back at Haley Academy, the chess club also plays once a week with police officers through another partnership program called Cops and Kids.
"The kids are very good here playing and sometimes I'm like wow, they're about to get me again," says 5th District Officer Donald Douglas, laughing.
Officer June Spears believes chess in schools can help students solve problems off the board too. "I believe all schools should have conflict resolution, but until they do, chess is the closest thing to conflict resolution. When you play chess you realize that there's a consequence for my action, if I move here, this will happen, I can't do that," she says.
Like the kids at Waters, Haley's players relish the mental challenge of chess.
Ke'Vonnay Bell Proctor calls chess "an academic game" and her friend Nina Grice says, "The toughest part about chess is how you can memorize all the vocabulary."
Eighth-grader Demetrius Clair, who hopes to play football in high school, sees a connection between the chessboard and the gridiron. "If you're trying to get your pawn to the other enemy's base, basically, yeah, that's like football. They've gotta tackle you to try to stop you. It's just like chess."
And fifth-grader Davonte Pennington says sometimes he likes to teach his opponents while they play. He says, "Sometimes I'll, like, zip it because, like, he's gotta notice and stuff. I like to teach him. And it's fun."
The CPS K-8 chess championship take place at Whitney Young High School on Saturday, March 24, at 11 a.m. The event is open to the public. For more information, visit the Renaissance Knights Chess Foundation.
---
Related stories: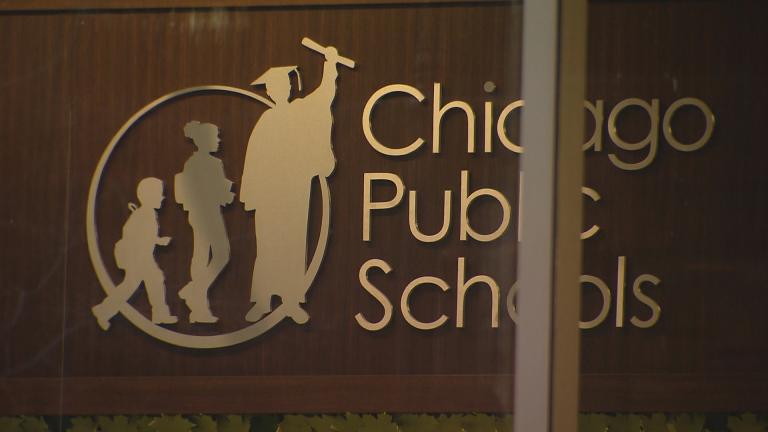 CPS Adds STEM Magnet Programs at 3 More Elementary Schools
March 21: The Board of Education voted Wednesday to add STEM-focused magnet programs at Brown, Claremont and Jungman elementary schools beginning this fall.
---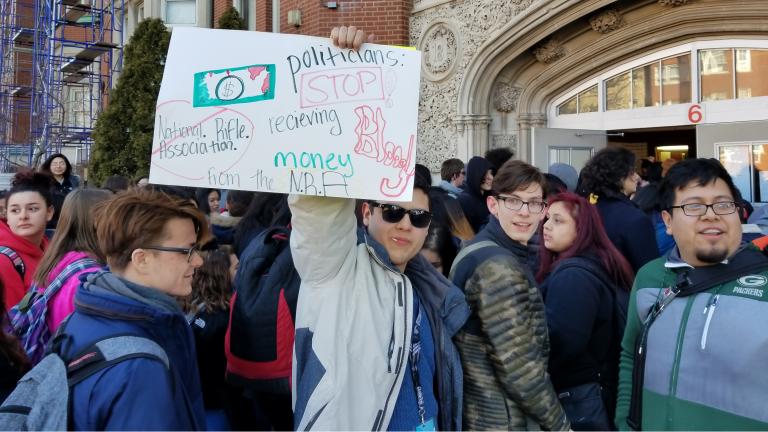 Chicago Students Call for Gun Reform in Massive Walkout
March 14: Thousands of students from Chicago schools, including Lake View High School, joined in the nationwide protest held one month after a shooting left 17 dead inside a high school in Parkland, Florida.
---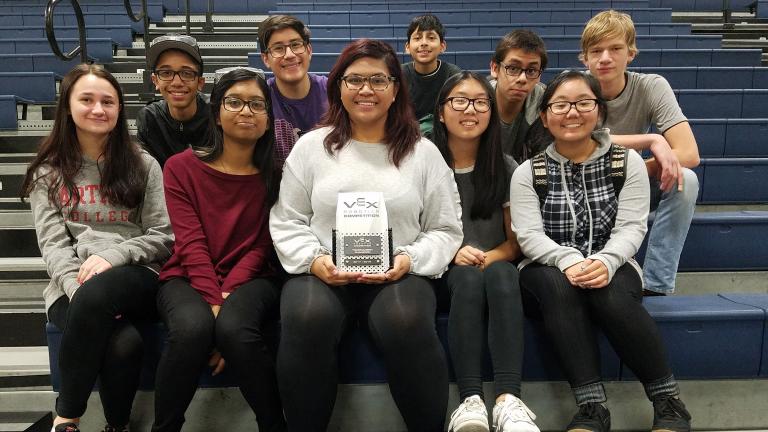 Von Steuben Robotics Team Leads the Way for Girls in Science
Feb. 14: Meet the team from Von Steuben High School that's on its way to the prestigious U.S. Open Robotics Championship.
---