In the U.S., women hold only a quarter of all science, technology, engineering and math jobs despite making up just under half the total workforce. That represents not only a waste of talent but also lost potential earnings because women in STEM jobs earn an average of 35 percent more than those who choose other careers.
But one high school in Chicago is doing all it can to show that science isn't just for the boys.
Physics and engineering teacher Manny Aldana had modest expectations for what his after-school robotics team at Von Steuben Metropolitan Science Center would achieve this year. With the more senior members of the team having graduated last June, Aldana thought this would be a rebuilding year.
But last month, a team from Von Steuben became the first from Chicago Public Schools to qualify for the prestigious U.S. Open Robotics Championship.
That team is led by sophomore Sophia Villacarlos. You don't have to talk with her for long to see why.
"Being captain, it's a huge leadership role and you really have to pay attention and make sure that everyone has a chance to work on the robot and make sure everyone's on task," she said. "Yet I do like being captain. I'll stay late at night even if the rest of my team has to go home early … I get that motto that a captain goes down with the ship, so when it gets down to competitions and we really have to work on something last minute, I'll stay late at school."
She says they didn't consciously set out to be an all-girl team.
"We just kinda became an all-girls team," Villacarlos said. "We started with a couple of guys but they didn't stick around for long. We didn't really notice so hey we're an all-girls team. It was just, 'OK, we're an all-girls team, that's cool.'"
Teams from all over the country will descend on Council Bluffs, Iowa, in April to compete for the national title and Villacarlos is already feeling some nerves.
"Nervous and excited. Nervous because it is a big competition," she said. "It's about 120 teams going to Iowa competing for the U.S. national title and it's exciting because it's a huge opportunity."
The competition itself is perhaps not what you might expect. Think more Mars rover than "BattleBots."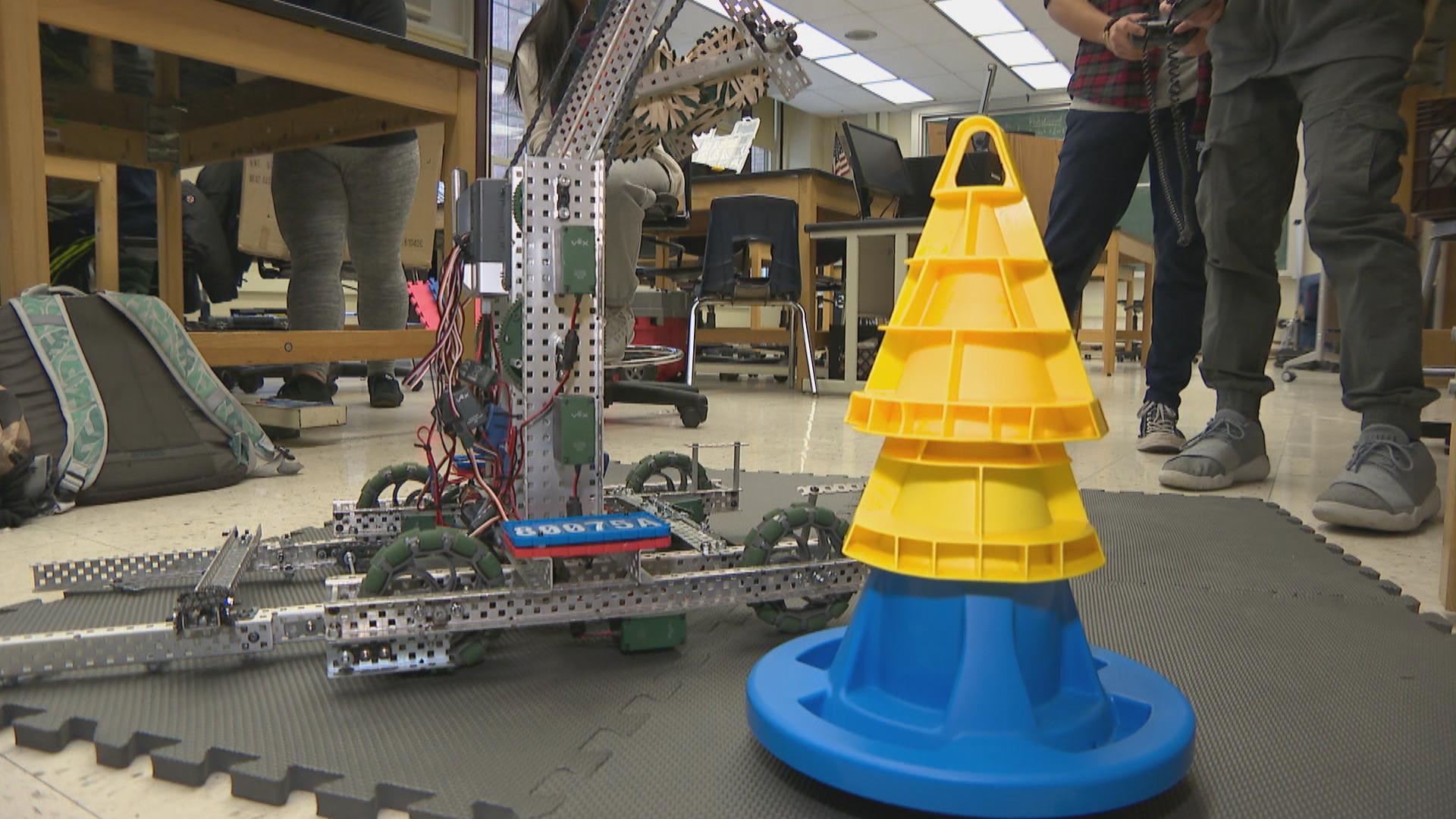 "It is always the same regardless of the level of competition," Aldana said. "This year they came up with a task where robots have to stack cones on top of each other and then put this on a mobile goal – that's what they call it – and then deliver this mobile goal onto a specific spot."
Principal Laura Lemone is a big supporter of the robotics team and is especially keen to get girls involved.
"It's something that we've built on intentionally," Lemone said. "The nice thing is that once there's a couple of pioneers who are brave enough to join, even if they are only the first or second or third girl they see other girls doing it and they are always keen to join their friends, so I think the positive power of peer pressure is at play."
When Aldana texted Lemone from Wisconsin to say the team had qualified for the nationals, she admits to being pleasantly surprised.
"I know the competition is really fierce and there are other teams that maybe are better resourced than us, so I was really proud of our girls and really surprised that such a young team made it so far so fast," she said.
---
Related stories: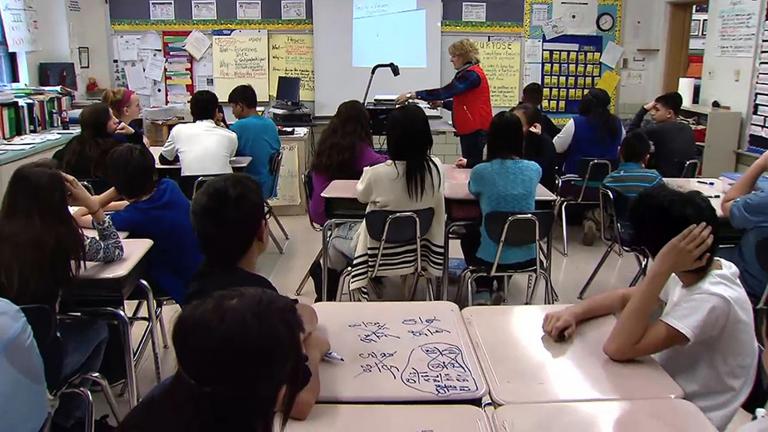 Roosevelt University Aiming to Encourage New Wave of STEM Teachers
July 5: This fall, Roosevelt will begin offering a new scholarship to future STEM teachers, thanks to a $1.4 million grant from the National Science Foundation.
---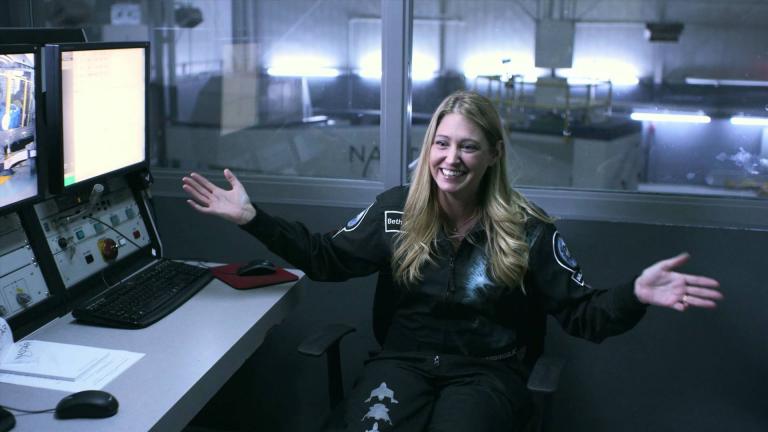 Former NASA Engineer's Interesting Take on Women in Science
May 11: Northbrook native Beth Moses, chief astronaut instructor for the world's first commercial spaceline, returns to Chicago to receive Adler Planetarium's Women in Space Science Award.
---
Stevenson Students 'Leading the Way' in STEM Program
Jan. 26, 2017: About 1,300 high school students completed Project Lead The Way's college- and career-readiness credentialing program last year. More than 60 of those came from Stevenson High School – the highest total for any individual high school in the country.
---