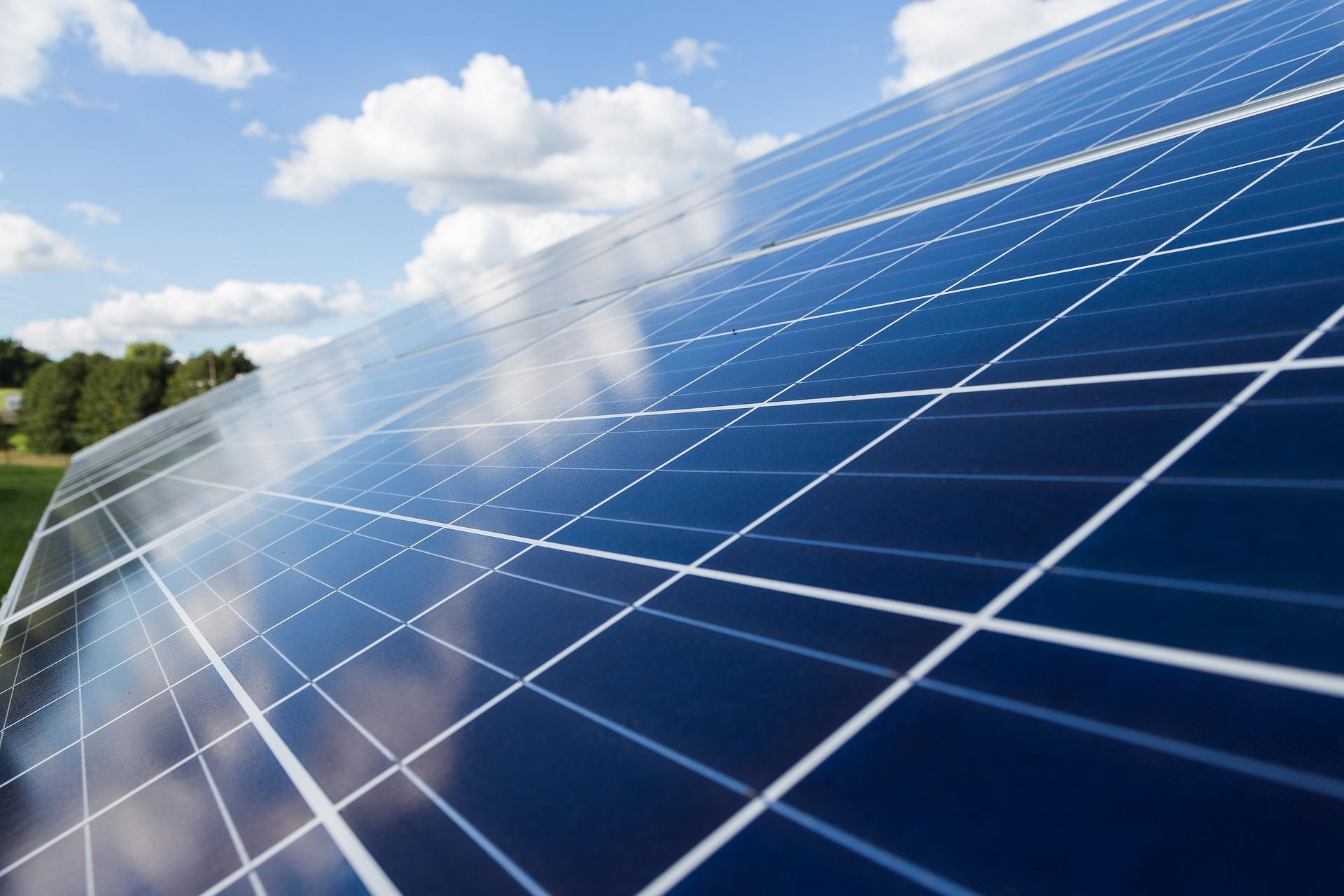 (Pixabay)
Despite losing solar jobs last year, Illinois' solar market is expected to boom over the next five years as the state expands its capacity for the renewable energy source, according to a new report.
Illinois ranked 33rd among states in solar growth last year, adding 13.5 megawatts of solar capacity, according to the recently released U.S. Solar Market Insight Report for 2017 by GTM Research and the Solar Energy Industries Association.
But the longer-term forecast for solar in Illinois is bright, with the state expected to add nearly 2,000 megawatts of solar capacity by 2023, the 10th-largest growth projection among states, according to the report.
Release of the data comes about two months after the Trump administration approved new tariffs on imported solar panels that analysts have said will increase the price of solar systems and stunt the industry's growth.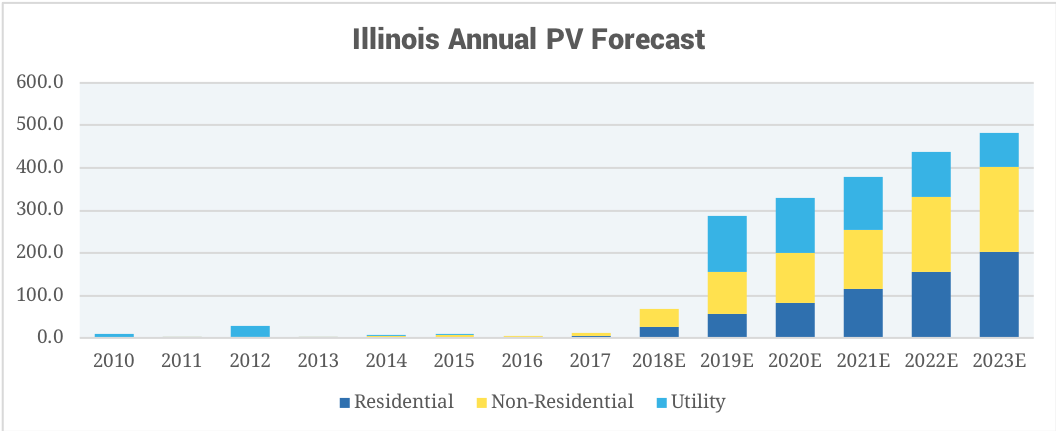 Illinois' solar capacity is projected to grow by nearly 2,000 megawatts over the next five years, the 10th-largest among U.S. states. (Solar Energy Industries Association)
Even before the new report, experts said Illinois was positioned well to withstand any negative effects caused by the new tariffs because of the state's landmark 2016 clean energy law that set ambitious targets for new solar capacity.
"Nothing is really going to stop the solar train at this point," said Lesley McCain, executive director of the Illinois Solar Energy Association, following approval of the new tariffs in January.
Although the new tariffs have lowered projections for solar growth nationally, solar capacity in the U.S. is expected to more than double over the next five years, according to the report.
The domestic solar industry has grown significantly in recent years, going from 93,000 jobs in 2010 to more than 250,000 last year.
Contact Alex Ruppenthal: @arupp | [email protected] | (773) 509-5623
---
Related stories: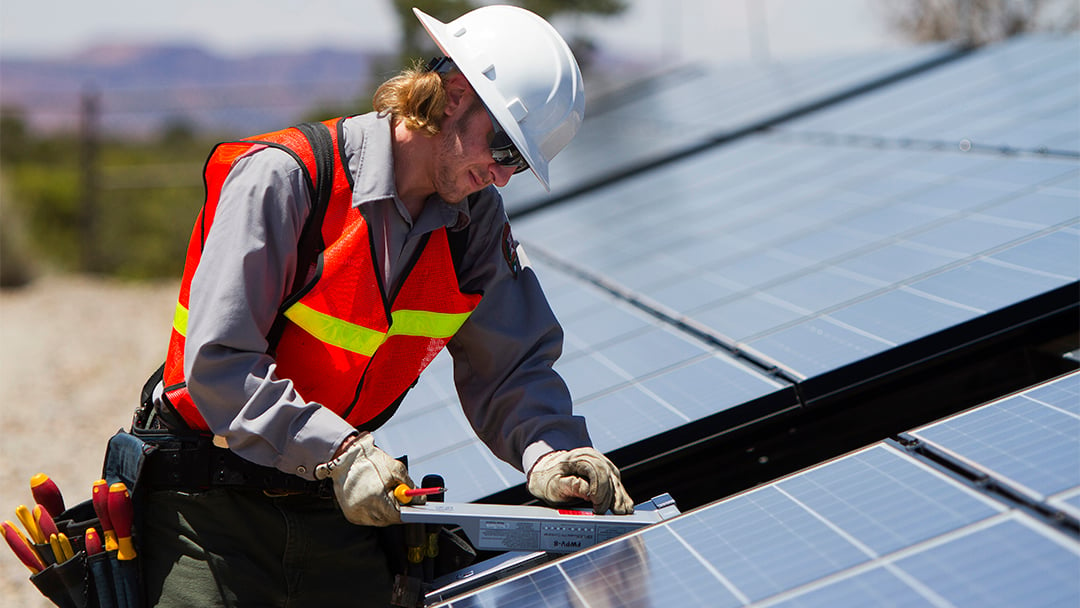 Illinois Solar Jobs Dropped in 2017, But Outlook Remains Bright
Feb. 8: The number of solar jobs in Illinois – and the U.S. as a whole – decreased last year, but experts are still optimistic about the industry's future.
---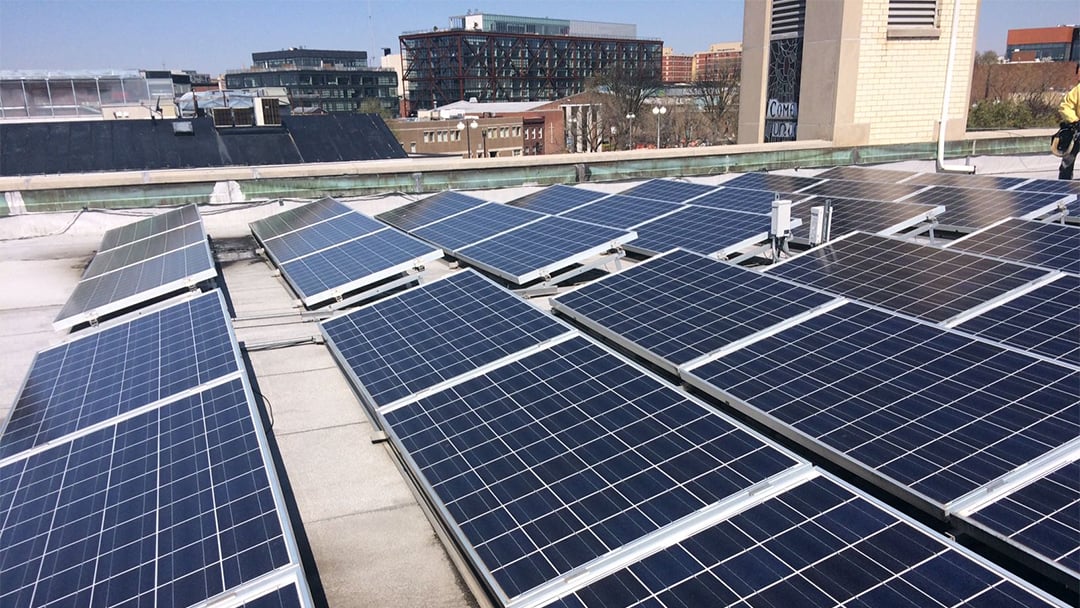 Illinois Positioned to Withstand Trump's Solar Tariff, Experts Say
Jan. 25: President Donald Trump's new tariff on imported solar panels will slow – but not stop – the growth of Illinois' solar industry, experts say, thanks in large part to the state's recently passed clean energy law.
---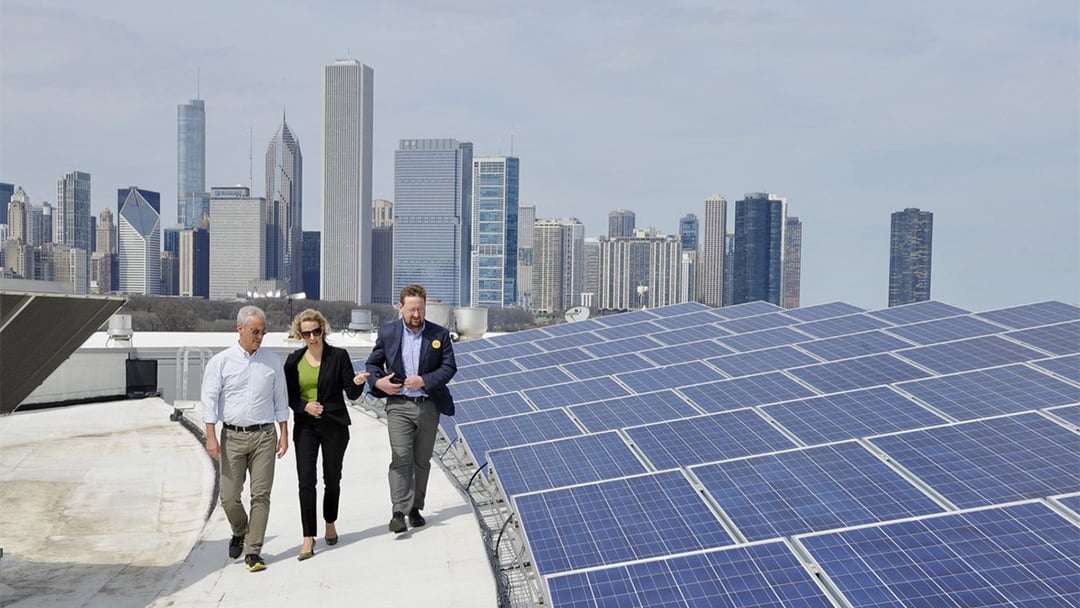 Chicago Commits to Renewable Energy for 900-Plus Government Buildings
April 10, 2017: Mayor Rahm Emanuel announced Sunday a commitment to transition the city's municipal buildings and operations to 100 percent clean and renewable energy by 2025.
---