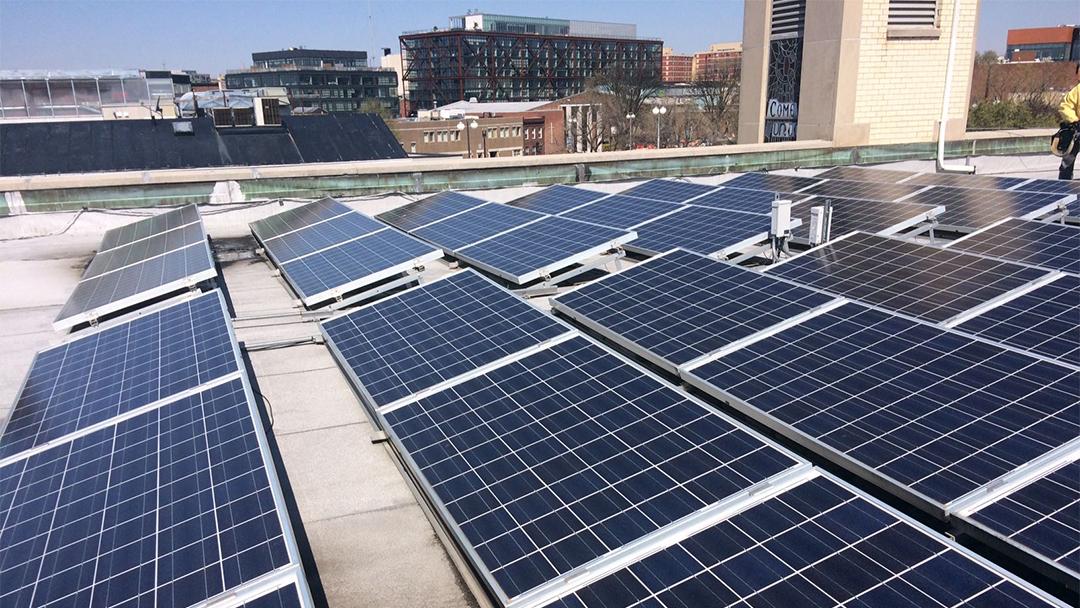 (Solar Energy Industries Association)
President Donald Trump's new tariff on imported solar panels will slow – but not stop – the growth of Illinois' solar industry, experts say, thanks in large part to the state's recently passed clean energy law.
On Monday, Trump approved tariffs on imported solar-energy components and large washing machines as part of a purported effort to help U.S. manufacturers following a recommendation by the U.S. International Trade Commission.
The tariffs were requested by two U.S. solar manufacturers – Suniva, Inc. and the U.S. subsidiary of Germany-based SolarWorld – which argued that a 500-percent increase in imported solar panels over the past five years had led to devastating price decreases.
But energy analysts say the tariffs could in fact increase the price of solar systems and stunt the industry's growth while jeopardizing tens of thousands of jobs in the U.S. solar sector.
"[President] Trump passed this under the guise of he's trying to help U.S. industry," said Jessica Collingsworth, lead Midwest energy analyst for the Union of Concerned Scientists. "But a majority of solar companies are actually not supportive of it, so that's unfortunate."
With the announcement, imported solar components will face an immediate tariff of 30 percent, followed by a declining rate that will phase out after four years.
Industry adjustments based on the tariff will increase the price of solar panels by 10-13 cents per watt, said Lesley McCain, executive director of the Illinois Solar Energy Association.
But McCain said Illinois is "uniquely positioned" to continue growing its solar market, which got a boost in 2016 with the passage of the state's landmark Future Energy Jobs Act.
FEJA sets ambitious targets for Illinois to add 2,700 megawatts of solar capacity by 2030 (the state's current capacity is 75 megawatts). The law stipulates that 400 megawatts must come from community solar projects.
"We are disappointed," McCain said about the new tariff. "We think that this decision is pretty short-sighted, but it's not going to stop solar growth in Illinois or nationwide. Here in Illinois, we're still feeling positive."
Collingsworth was not as upbeat, but acknowledged that FEJA acts as a safeguard for Illinois' solar industry.
"We have a lot of growth to do in the state, and the tariff is going to slow that pace of development," she said. "We'll still go solar, but this won't help by any means."
Illinois is ranked 10th in the U.S. in terms of the number of solar companies. There are 233 in the state.
Collingsworth said analysts don't know exactly how the tariff will impact the costs or prices of solar projects in the state.
"Specifics of what it means [for Illinois], we're not sure yet," she said. "I think time will tell."
Contact Alex Ruppenthal: @arupp | [email protected] | (773) 509-5623
---
Related stories: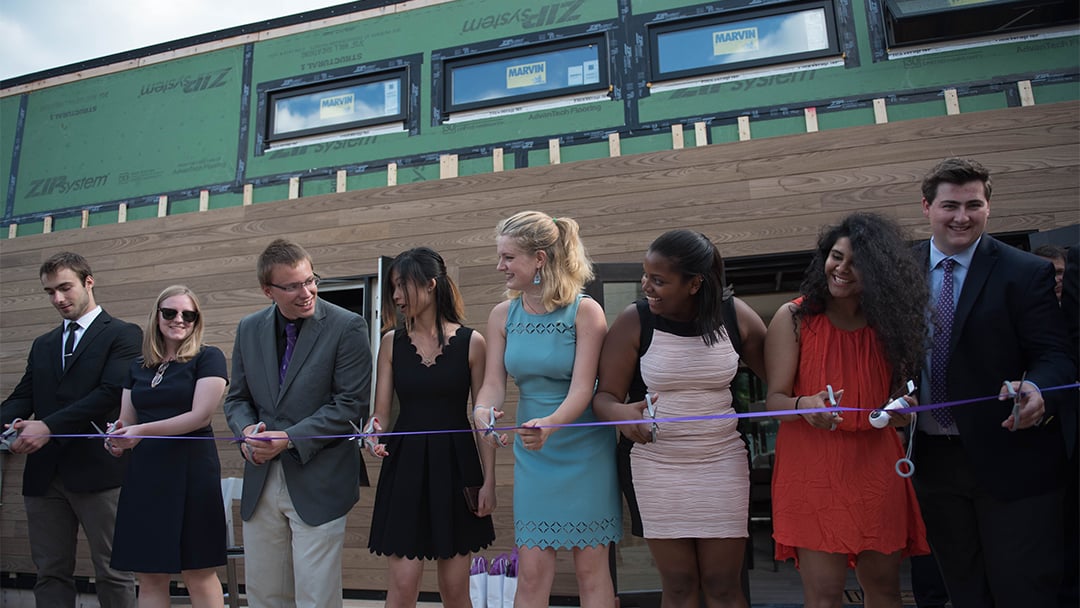 Solar House Built in Chicago Heads to Energy Competition in Denver
Aug. 31: Northwestern University students spent more than a year designing and building a fully solar-powered home that will soon be part of an international competition organized by the U.S. Department of Energy.
---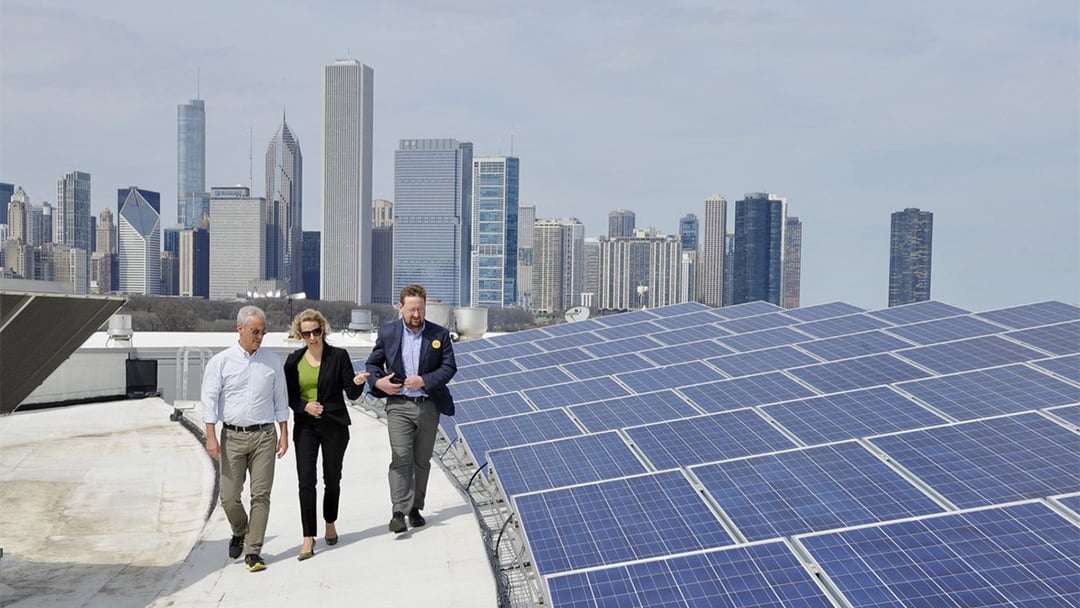 Chicago Commits to Renewable Energy for 900-Plus Government Buildings
April 10: Mayor Rahm Emanuel announced Sunday a commitment to transition the city's municipal buildings and operations to 100 percent clean and renewable energy by 2025.
---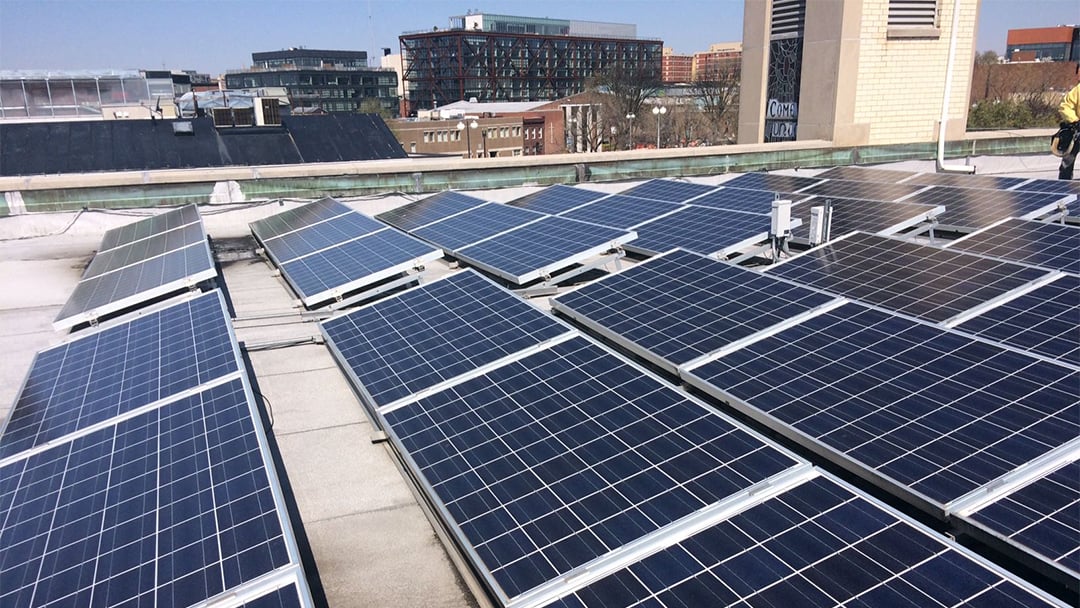 Cook County Laying Blueprint for New Age of Community Solar Projects
Jan. 27: Cook County is more than halfway through a multiyear project that aims to make solar energy more affordable for residents.
---