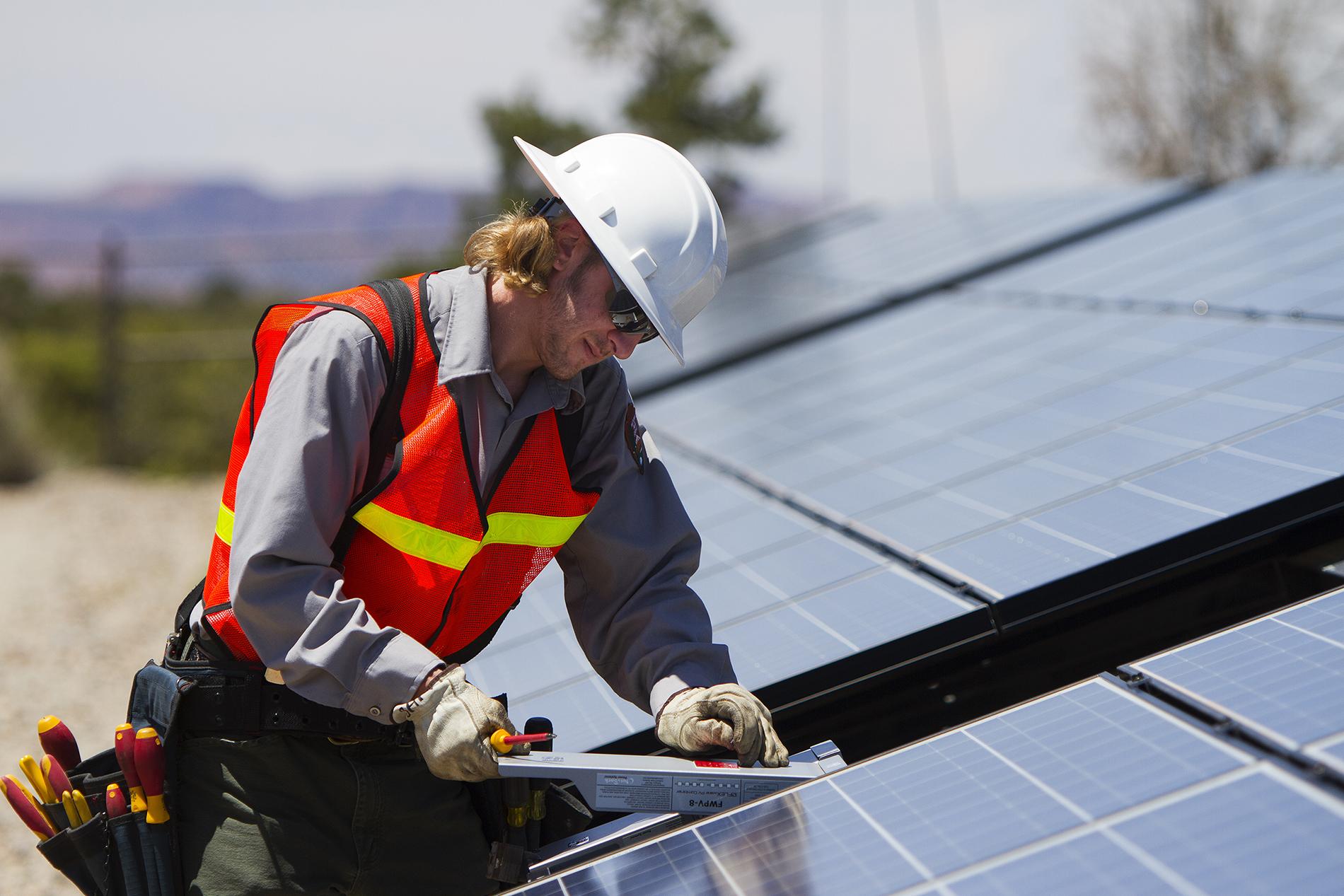 (Andrew Kuhn / Flickr)
The number of solar jobs in Illinois declined by 4 percent last year as the industry lost jobs nationwide for the first time in at least seven years, according to a new Solar Jobs Census released by the nonprofit Solar Foundation.
Illinois ranked 20th among states last year, with 3,571 solar jobs – about 150 fewer than in 2016. The U.S. lost nearly 10,000 solar jobs in 2017, the first time that jobs in the industry have decreased since the initial census was released in 2010.
The updated census comes just weeks after the Trump administration approved new tariffs on imported solar panels that analysts expect will increase the price of solar systems and stunt the industry's growth, potentially jeopardizing tens of thousands of jobs.
Despite the decline in jobs and the new tariffs, solar experts in Illinois say it is set up to continue growing its solar market, thanks in large part to the state's landmark clean energy law that sets ambitious targets for new solar capacity.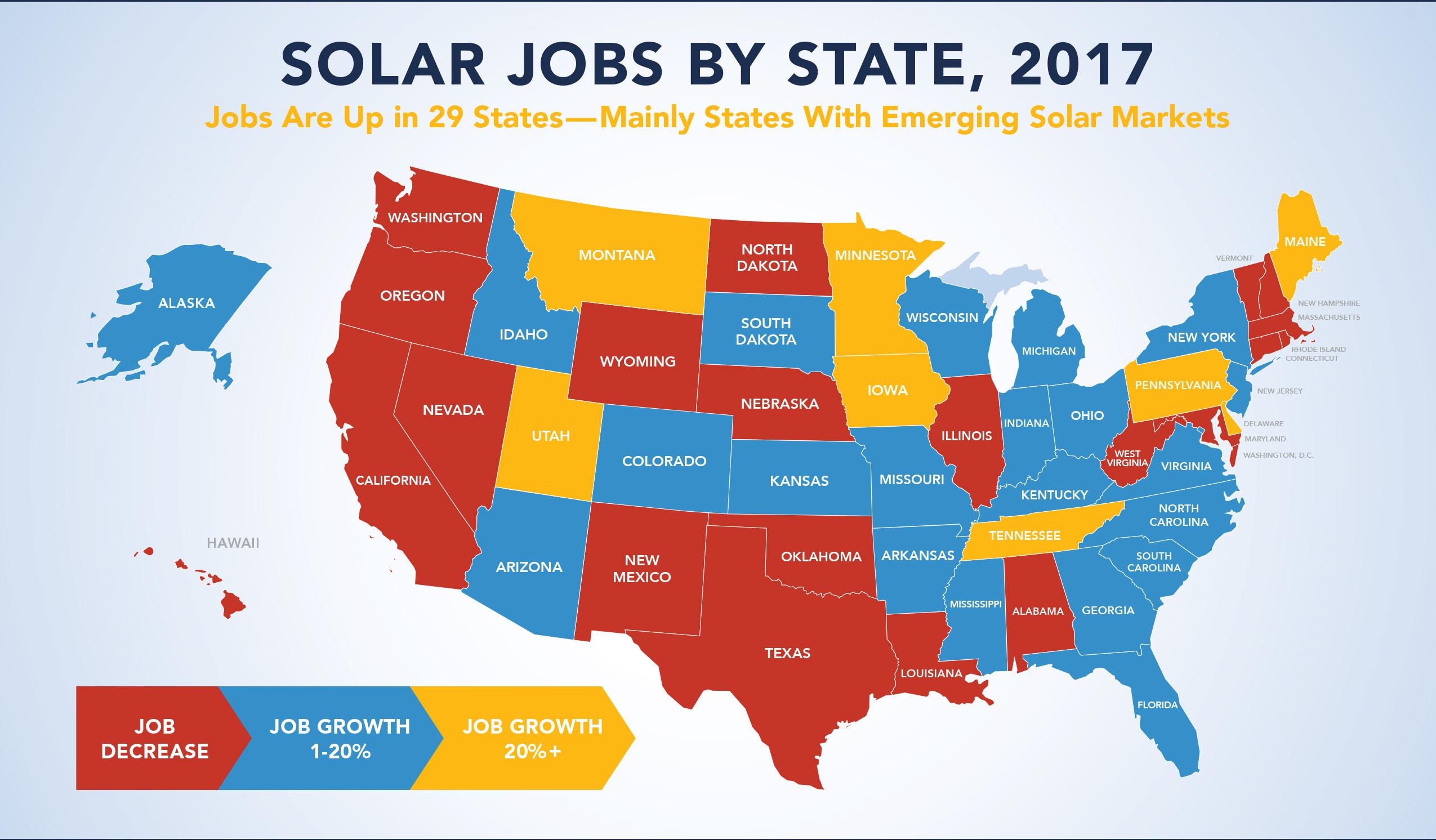 (The Solar Foundation)
"I think Illinois is so ready for solar to be a viable part of our energy mix," said Lesley McCain, executive director of the Illinois Solar Energy Association, following approval of the new tariffs last month. "Nothing is really going to stop the solar train at this point."
National energy experts and solar advocates also remain optimistic about the future of the industry, which grew from 93,000 jobs in 2010 to more than 250,000 last year.
"After six years of rapid and steady growth, the solar industry faced headwinds that led to a dip in employment in 2017, including a slowdown in the pace of new solar installations," said Andrea Luecke, the Solar Foundation's executive director, in a statement. "At the same time, the fact that jobs went up in 29 states is an encouraging sign that solar is taking hold across the country as a low-cost, sustainable and reliable energy source."
Contact Alex Ruppenthal: @arupp | [email protected] | (773) 509-5623
---
Related stories: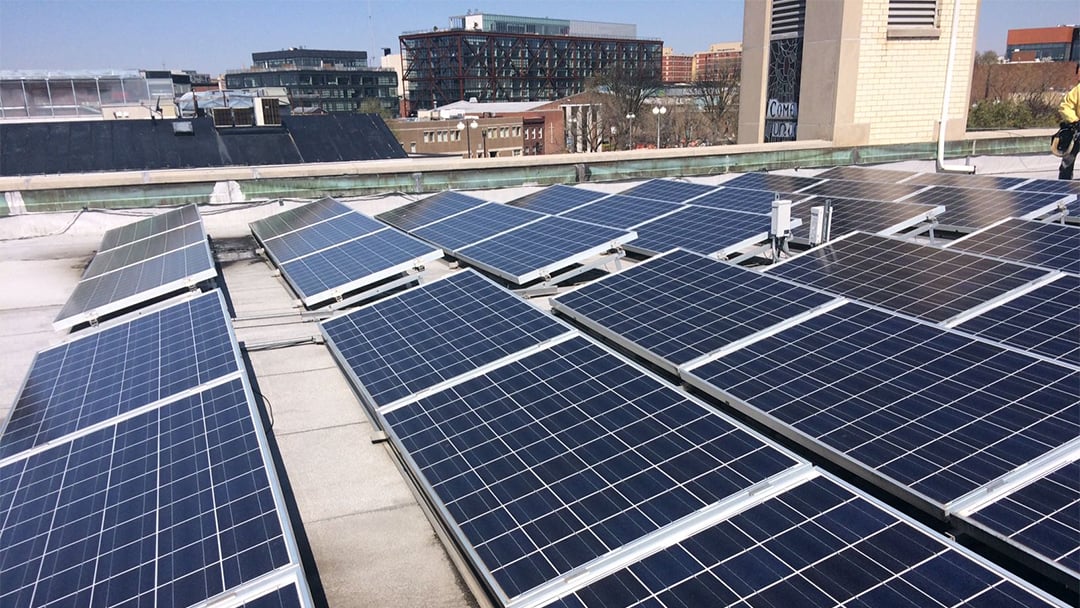 Illinois Positioned to Withstand Trump's Solar Tariff, Experts Say
Jan. 25: President Donald Trump's new tariff on imported solar panels will slow – but not stop – the growth of Illinois' solar industry, experts say, thanks in large part to the state's recently passed clean energy law.
---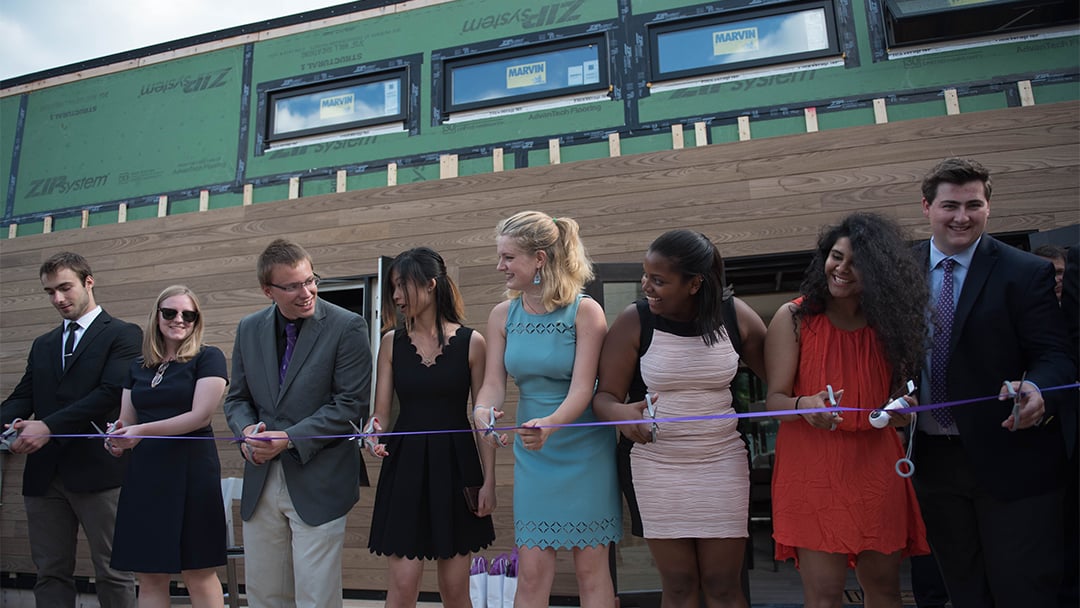 Solar House Built in Chicago Heads to Energy Competition in Denver
Aug. 31: Northwestern University students spent more than a year designing and building a fully solar-powered home that will soon be part of an international competition organized by the U.S. Department of Energy.
---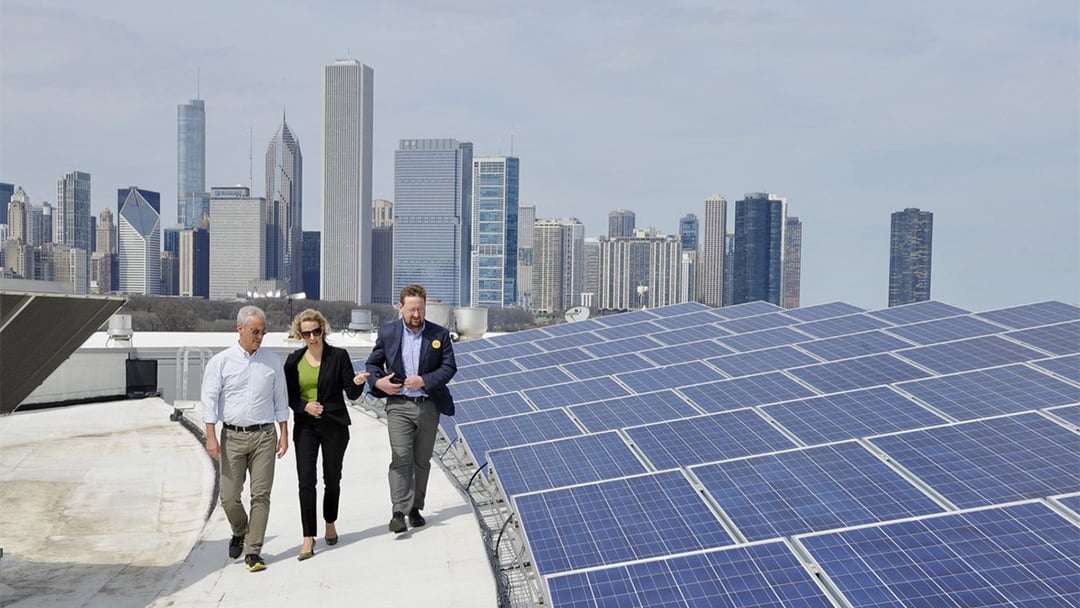 Chicago Commits to Renewable Energy for 900-Plus Government Buildings
April 10: Mayor Rahm Emanuel announced Sunday a commitment to transition the city's municipal buildings and operations to 100 percent clean and renewable energy by 2025.
---