As he deals with the fallout of sexual harassment allegations in his office, House Speaker and Democratic Party Chairman Michael Madigan has indicated he isn't going anywhere. In fact, his desire to stay in power may be stronger than ever, according to several Democratic political candidates who say he is retaliating against them in their races because they have refused to pledge their support for him.
Maggie Wunderly is running for the obscure post of Illinois Democratic Party committeewoman for Illinois' 11th Congressional District and says she was motivated to get into politics because of Bernie Sanders' 2016 presidential campaign. She says she was approached by intermediaries of Madigan in December with a simple proposition.
"If I pre-pledge my vote to Madigan, then he would not spend money against me in the race," Wunderly says the intermediaries told her. She declined to name who they were, but says multiple people who knew Madigan but did not know each other reached out to her with the same message. "I decided not to do the deal, because I thought it was unethical to pledge my vote ahead of the election."
In fact, she says the offer extended to 12 other candidates running for Democratic committeeman and committeewoman who had been endorsed by the pro-Sanders Our Revolution Illinois group. The message was: promise to re-elect Madigan as party chair, and he'll stay out of your race.

"I don't want the Democratic Party of Illinois to be a good old boy network that's all about power, control, intimidation and harassment."
—Candidate Elizabeth Lindquist
---
Alison Squires is a progressive Democrat running for committeewoman in the nearby 14th Congressional District.
"I didn't take the deal," Squires said. "I said that I thought it was unethical and I wanted to not close doors."
There are 36 committeemen and woman, two for each congressional district. Their job, among other things, is to draft the state party platform and nominate delegates to go to the national convention. Wunderly says she wants a more progressive voice in the party, but she says she believes Madigan isn't so keen on it.
"He doesn't care who runs, as long as they vote for him and he keeps his power, especially amid this sexual harassment cover-up," Wunderly said.
Now, the war's on. The political committee Friends of Michael J. Madigan has spent tens of thousands in mailers attacking the progressive candidates and urging voters to elect their opponents. In some races, Madigan has used robocalls.
Mailers in the 16th Congressional District refer to candidate Elizabeth Lindquist as a "fake Democrat" and supporter of President Donald Trump. One flyer paints Lindquist and Art Bardsley, another pro-Sanders candidate running for the committeeman post in that district, as being "in the pocket" of Trump, by literally cutting and pasting their pictures into Trump's jacket pocket. But Lindquist she and Bardsley are Sanders supporters who were endorsed by Our Revolution Illinois. She says she too turned down the deal and that Democrats are wasting money attacking members of their own party.
"This is about (Madigan) spending very scarce funds to maintain his own political power when that money is needed in the fall to defeat Bruce Rauner," Lindquist said.
Madigan Spokesperson Steve Brown says the whole story "sounds pretty far-fetched. Generally we work with candidates who are the incumbents on the central committee and go from there, and see where there are open seats and people need help."
Lindquist, Squires and Wunderly say they are all running to make the Democratic Party of Illinois more ... Democratic.
"I don't want the Democratic Party of Illinois to be a good old boy network that's all about power, control, intimidation and harassment," Lindquist said.
But Madigan's spokesperson says the party delegation in 2016 was about half Sanders supporters, and says there's no animosity toward them.
"We had a pretty good working relationship with Sanders delegates," he said. A relationship that may now be going through some growing pains.
All three are running against incumbent committeemen and committeewomen. The election is March 20, and then the party's State Central Committee will convene within two months after that to elect the chair of the party.
Follow Paris Schutz on Twitter: @paschutz
Note: This story was originally published March 8.
---
Related stories: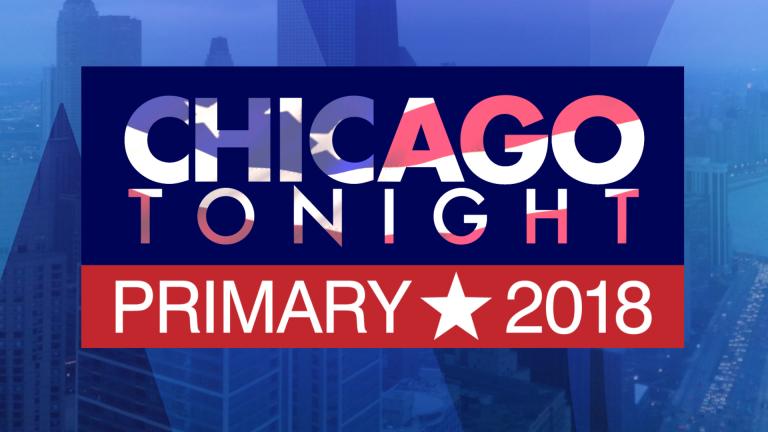 2018 Primary Election: Candidate Forums on 'Chicago Tonight'
Ahead of the March 20 primary election, Chicago Tonight is hosting a series of candidate forums. Here's what you need to know.
---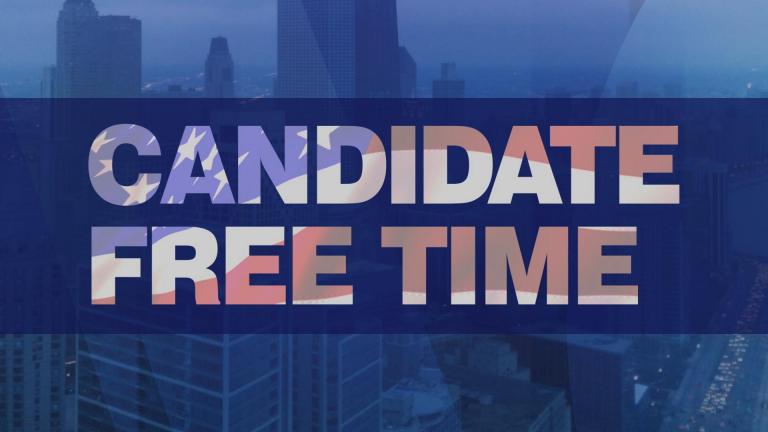 2018 Voters' Guide to the Cook County Primary
WTTW's 2018 Voters' Guide to the Cook County Primary is an online resource designed to inform voters about the candidates running for office in the March 20 election. Learn more.
---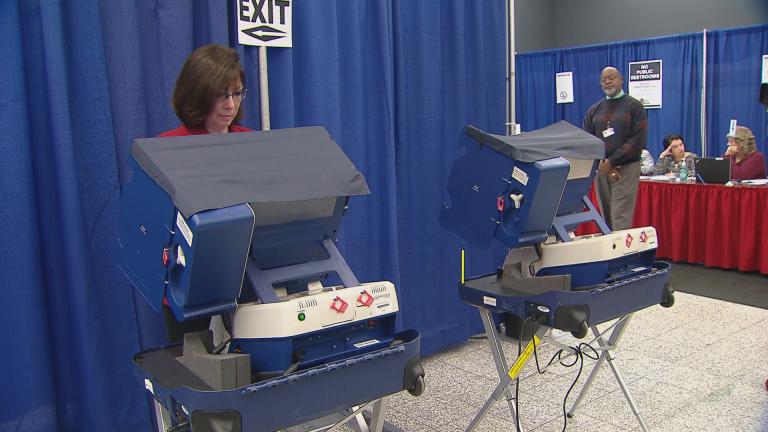 Early Voting for March Primary Gets Underway, Though Ballot Issues Persist
March 5: Illinois voters can begin casting their votes in a series of heavily contested primary races, as early voting began in earnest Monday.
---