Opaque rules, district loopholes and preferential treatment from Chicago Public Schools principals have allowed thousands of elementary students to be improperly admitted into schools outside their own neighborhoods through "side door" enrollments, according to the district's watchdog.
CPS Inspector General Nicholas Schuler's office, along with the district's Office of Access and Enrollment, spearheaded the largest CPS elementary school audit in at least a decade, covering more than 18,200 enrollments at more than 420 schools last school year.
They examined all elementary admissions that either went through, or were supposed to go through, CPS' Options for Knowledge program for the 2016-17 school year. Of those enrollments, nearly 6,900 (or 38 percent) failed the audit, according to the inspector general's Performance Analysis Unit, while 93 percent of schools had at least one audit failure.
Those failures typically reflected students who were admitted to schools outside their neighborhood option without going through the OAE. In other cases, students did go through the OAE, but improperly leapfrogged other students on school waiting lists.
"These are the public's schools. All CPS parents deserve a level playing field," Schuler said in a statement on Wednesday. "The (Office of Inspector General) review found that too many of last year's elementary admissions fell short of that standard."
More than half of the audited schools (63 percent) had at least 10 failures, while a quarter had 25 or more failures. And the number of schools with zero failures (29) was less than half the number of schools with 30 or more failures (68), constituting what Schuler called a "pervasive problem."
(CPS Office of Inspector General)
The issue has been most prevalent inside neighborhood schools, which accounted for about 90 percent of all failures. The report found that for a student looking to go to a neighborhood school outside their own neighborhood, there was a greater than 50-50 chance their admission would be improperly handled.
Students seeking to attend a school outside their neighborhood option are supposed to apply for a seat elsewhere through a lottery in the OAE's Options for Knowledge program. But principals at non-selective schools aren't allowed to screen these children beforehand.
Still, "some principals clearly played favorites," the report states.
A principal at one school facing overcrowding enrolled her own four children, her niece and nephew and the children of both a teacher and a custodian – nine students in total – who all lived outside the school's enrollment boundary, according to the report. The OAE could not find any record of required applications for any of those students.
Another principal used a tuition-based pre-K program as a feeder system to admit out-of-boundary children into the school's kindergarten, citing an "unwritten agreement" made with former CPS CEO Barbara Byrd-Bennett.
Some principals also weeded out students with poor attendance records for fear of harming their School Quality Rating Policy, the inspector general found, while others investigated students' backgrounds to find out if they came from a "good family" or if they were "running from something."
Principals are not allowed this type of discretion to cherry-pick out-of-boundary students through Options for Knowledge.
"As CPS experiences its seventh straight year of declining enrollment, it is critical that prospective parents feel they are being treated fairly in the gateway elementary grades covered by the audit," the report states. "Otherwise they could give up on the system entirely."
(CPS Office of Inspector General)
The report also highlights multiple enrollment loopholes, including non-magnet elementary schools that aren't covered under district policies and a lack of policy language regarding 70 schools that have opted out of CPS' options guide. Those schools alone produced more than 1,000 audit failures last school year.
That issue should be largely resolved through "GoCPS," the district's new common online application system, which will bring the majority of those schools back into the Options process.
Schuler's report made nearly a dozen recommendations to the Board of Education to resolve these issues, from clarifying language on admission rules and expanding principal and staff training on the Options for Knowledge program, to implementing new penalties for violators, such as reducing a school's SQRP rating.
But the report doesn't recommend any specific discipline against principals or schools, which Schuler said was a deliberate decision.
"The focus of this new Performance Analysis Unit is to try to look at broad problems and broad systemic issues with an eye toward correcting them," he said. "The idea is they're supposed to be a little more nimble and more flexible with an idea to get people to talk to us. The focus of the unit is not discipline, per se."
CPS is also forming its own corrective action plan in response to the report. The district says many of the problems highlighted in the report can be solved through GoCPS, which will eliminate difficult-to-track paper applications and only allow principals to accept the next student in line on waitlists.
"To help ensure a standardized and equitable process going forward, we will be holding regular principal training sessions on enrollment policies and procedures," CPS spokeswoman Emily Bolton said in a statement, "and we will continue to review enrollment data to identify any potential concerns."
Note: This story was first published on Feb. 21.
Contact Matt Masterson: @ByMattMasterson | [email protected] | (773) 509-5431
---
Related stories: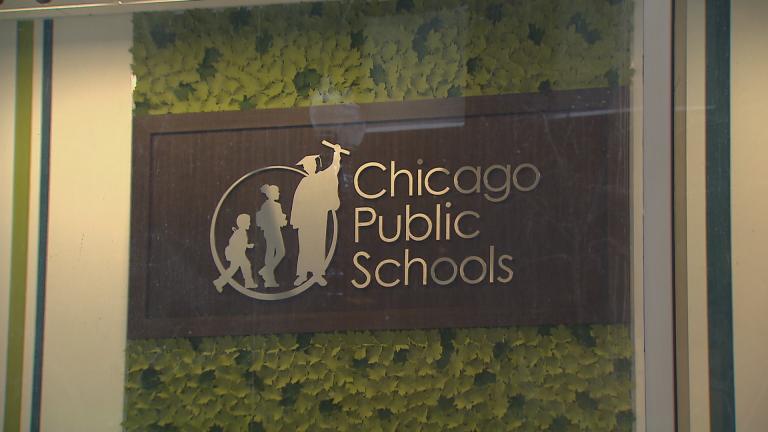 CPS Watchdog Highlights Gift Card Fraud in Annual Report
Jan. 3: Staff at a Chicago high school reportedly spent nearly $3,200 in school gift cards on wedding favors, meals and casino purchases. That's one of several investigations included in a newly released annual report from CPS' watchdog.
---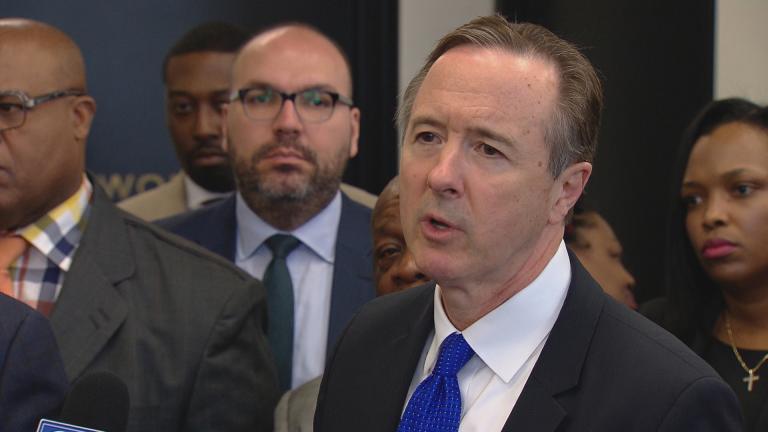 CPS Watchdog: Claypool Should be Fired For 'Cover-Up,' 'Repeatedly Lying'
Dec. 7: Chicago Public Schools' Inspector General Nicholas Schuler says CPS CEO Forrest Claypool engaged in a "cover-up" and "repeatedly lied" during a 16-month ethics investigation.
---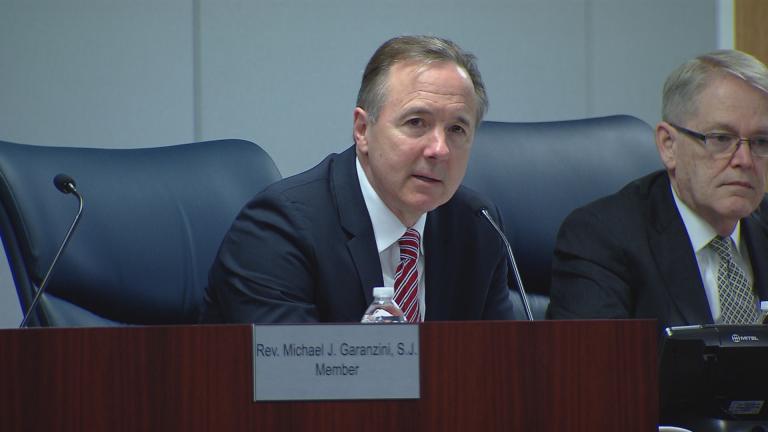 CTU Calls on Emanuel to Fire Claypool After Leaked Watchdog Report
Sept. 22: Calls for the ouster of CPS CEO Forrest Claypool and General Counsel Ronald Marmer come on the heels of a leaked report alleging Marmer violated the district's ethics code.
---