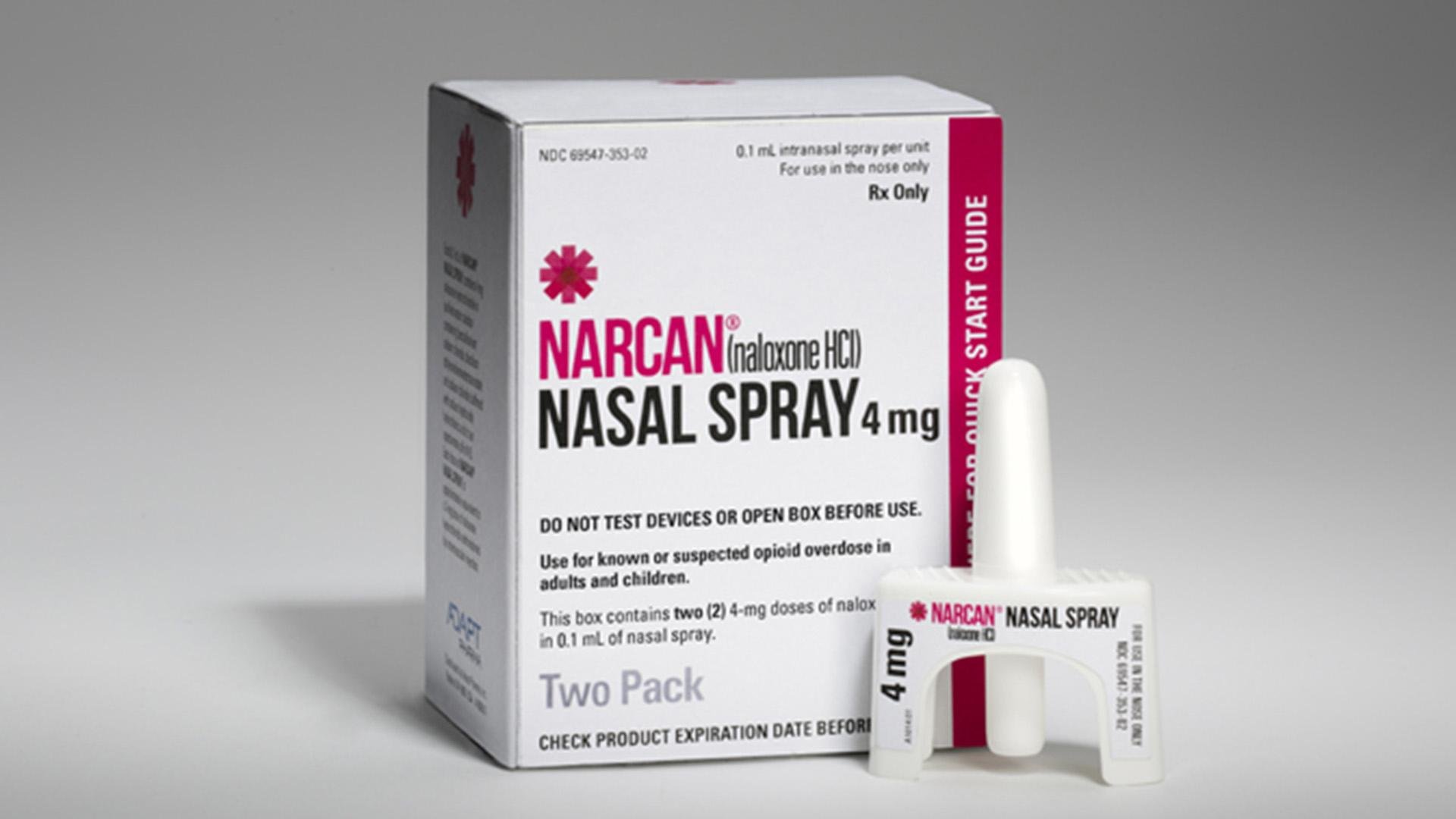 NARCAN® Nasal Spray (Courtesy of Adapt Pharma)
In 2016, nearly 1,950 people died of opioid overdoses in Illinois – an 82-percent increase in just three years, according to the Illinois Department of Public Health. Synthetic opioids, such as fentanyl, are disproportionately contributing to the rise of both fatal and nonfatal overdoses in the state, with a tenfold increase from 2013 to 2016.
Officials working to fight the opioid epidemic across the state got a boost this week with the donation of 5,000 doses of the lifesaving nasal spray Narcan, which is administered to reverse the effects of opioid overdoses.
A total of 3,400 doses will be given to the Illinois State Police and the Department of Corrections, and 600 will be go to the Chicago Recovery Alliance, which has been distributing naloxone to drug users for 20 years.
Dr. Suzanne Carlsberg-Rachich, director of research at Chicago Recovery Alliance, said the donation will allow the organization to continue its "critical work" in the community. Twenty years ago, she says the group "knew the best place to put naloxone was in the hands of people who were actually using drugs and that's turned out to be true and demonstrated in research as well." The more accessible naloxone is, the fewer overdose deaths there are, she said.
The donations were made by Adapt Pharma, the pharmaceutical company that makes Narcan nasal spray, and AptarGroup, a Crystal-Lake based company that supplies a range of drug delivery and dispensing solutions for consumer health care.  
"Opioids are, of course, detrimental and paralyzing to our communities," said Stephan Tanda, CEO of Aptar. "There is no doubt that making Narcan more accessible to those who need it is most critical to helping our community fight the opioid crisis and save lives."
An additional 1,000 doses of Narcan were scheduled to be given to the McHenry County Substance Abuse Coalition on Friday.
Contact Kristen Thometz: @kristenthometz | [email protected] | (773) 509-5452
---
Related stories: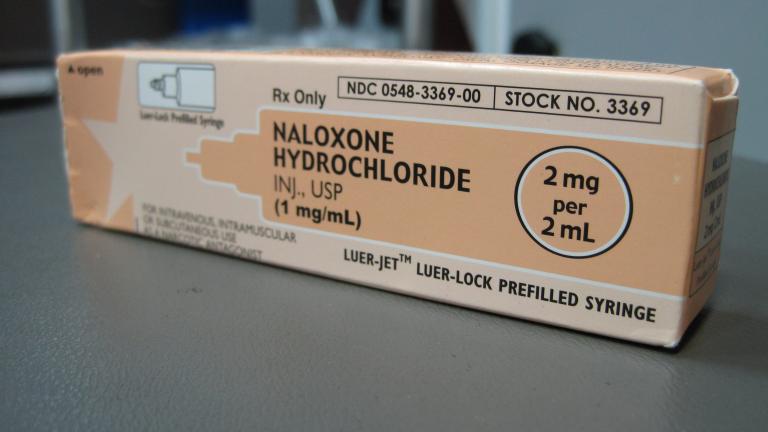 Chicago Police Officers to Carry Lifesaving Naloxone
Feb. 8: As part of the city's fight against opioids, Chicago Police officers will be equipped with naloxone. "Ensuring public safety goes beyond focusing solely on violent crime," said Police Superintendent Eddie Johnson.
---
Chronic Pain Advocacy Group Seeks Revision of CDC Opioid Guidelines
Jan. 11: Are chronic pain patients losing access to opioids? One advocacy group says yes, and now it's pushing for "more reasonable" guidelines from the CDC on opioid prescriptions.
---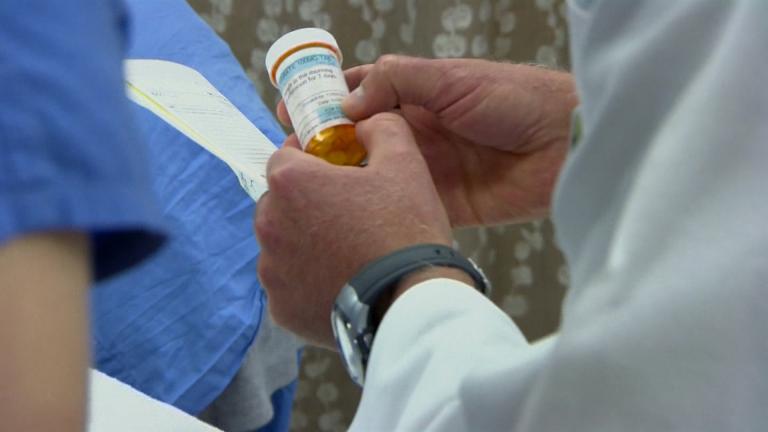 Illinois Health Officials: State Facing 'Unprecedented' Opioid Epidemic
Jan. 4: Opioid overdoses in Illinois claim more lives than homicides and car accidents. State health officials tell us what's behind the crisis.
---