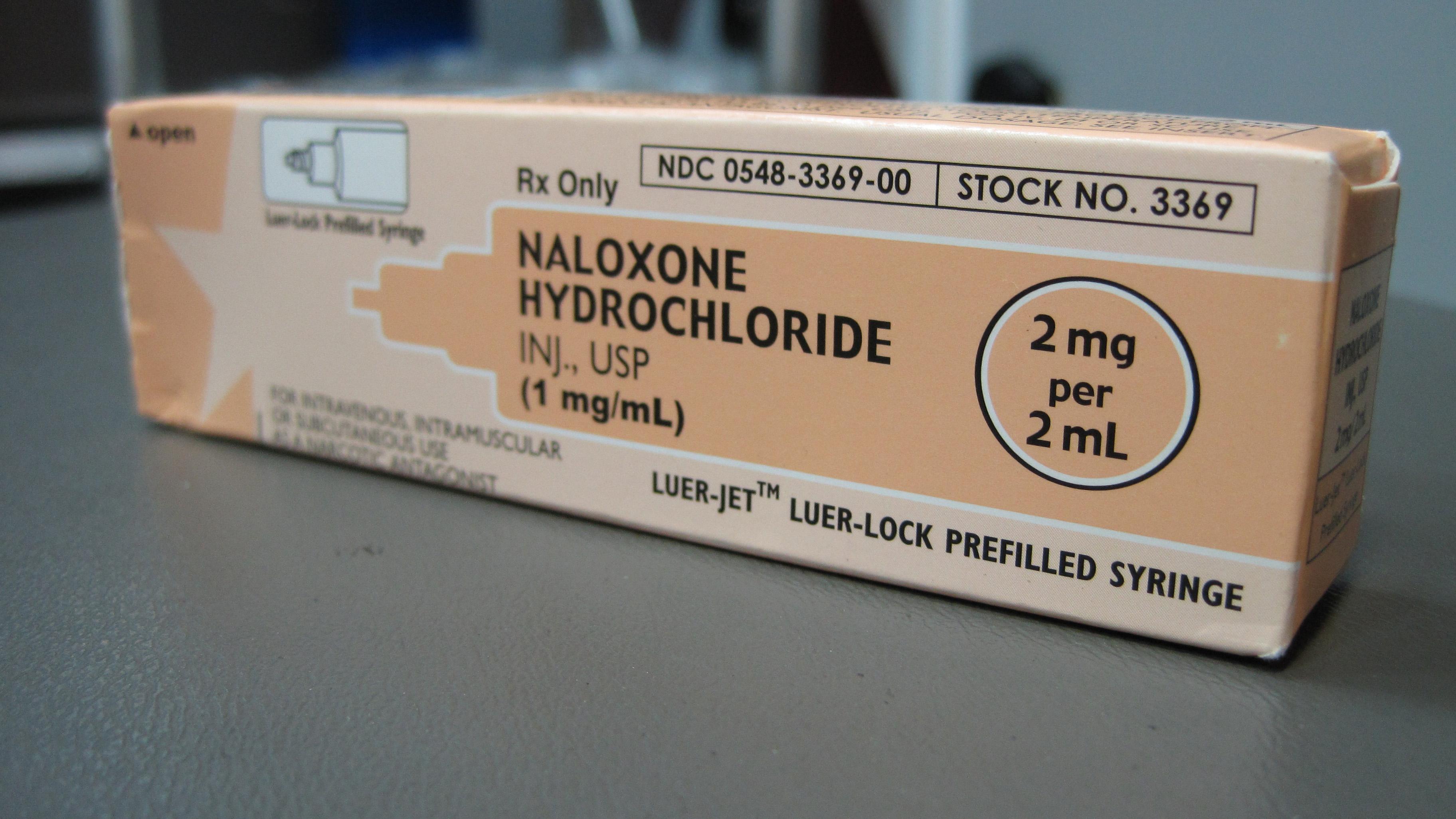 (Intropin / Wikimedia Commons)
As part of the city's ongoing fight against opioids, Chicago Police officers will be equipped with naloxone and learn how to administer the drug, which is used to reverse the effects of opioid overdoses.
Last year, 7,527 opioid overdoses were treated by the Chicago Fire Department, which in 2016 expanded its deployment of naloxone, both the injection and nasal spray.
"Ensuring public safety goes beyond focusing solely on violent crime, it means we must also be prepared to address the devastating effects of opioid addiction," said CPD Superintendent Eddie Johnson, in a press release. "I am proud to equip our officers with this potentially lifesaving tool that will complement our ongoing efforts to offer non-violent drug offenders with the opportunity to seek addiction treatment instead of jail time."
The department will begin purchasing naloxone this year and training its officers how to administer the lifesaving nasal spray. The initial rollout will be to districts with a high overdose risk, including the Calumet, Gresham, Ogden and Harrison districts, as well as the Narcotics Unit.
Data on opioid use and misuse collected by the Chicago Department of Public Health was used to identify the communities hardest hit by overdose deaths and target treatment to communities with the greatest need. The most recent report shows communities on the South and West Sides have been most impacted.
Among city residents who died of opioid-related overdoses in 2016, the majority were African-American, at 48 percent, while 34 percent were white and 17 percent Latino. Residents between the ages of 45-64 accounted for about half of all opioid-related deaths in 2016, according to city data.
All new CPD recruits began naloxone training last month, according to a press release. Veteran officers will be trained in a two-hour course conducted by the CPD Training Academy's mobile instruction team. CPD will fund the $200,000 project to distribute naloxone.
CPD hopes to have naloxone in all 23 police districts and all officers trained by the end of the year.
"The expansion of naloxone to the police department is the next in series of aggressive steps taken by the city to invest in addiction treatment and services, but more importantly it will help save lives," said Mayor Rahm Emanuel in a press release. "Our all hands on deck approach is working to prevent opioid addiction and end an epidemic that is destroying families across the country and here in Chicago."
In 2015, the city launched a joint Chicago-Cook County Heroin Task Force, which highlighted overdose reversal as a critical response to the opioid epidemic. Last year, the Chicago Department of Public Health expanded outreach and education on opioids, and began investing an additional $700,000 a year in opioid addiction treatment and support services, with a focus on medication-assisted treatment.
"We know that there is no one-size fits all solution to addiction. This is why we're investing in a myriad of treatment options to address different patient needs," said CDPH Commissioner Dr. Julie Morita in a press release. "These investments recognize that addiction treatment requires all of us working together from community partners to medical providers, to support individuals through the recovery process." 
Contact Kristen Thometz: @kristenthometz | [email protected] | (773) 509-5452
---
Related stories:
Chronic Pain Advocacy Group Seeks Revision of CDC Opioid Guidelines
Jan. 11: Are chronic pain patients losing access to opioids? One advocacy group says yes, and now it's pushing for "more reasonable" guidelines from the CDC on opioid prescriptions.
---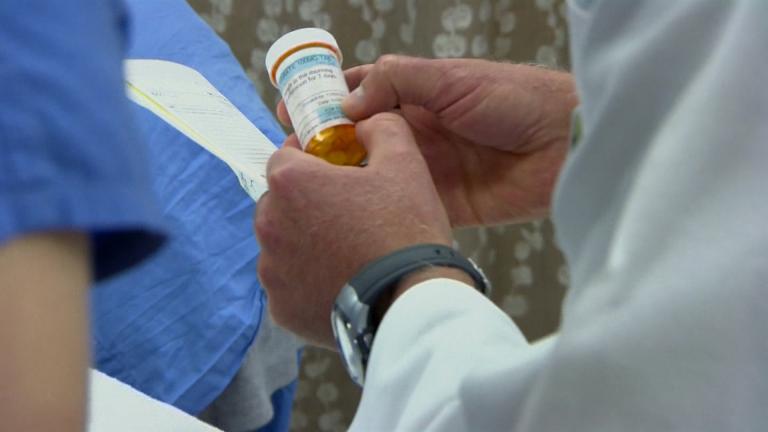 Illinois Health Officials: State Facing 'Unprecedented' Opioid Epidemic
Jan. 4: Opioid overdoses in Illinois claim more lives than homicides and car accidents. State health officials tell us what's behind the crisis.
---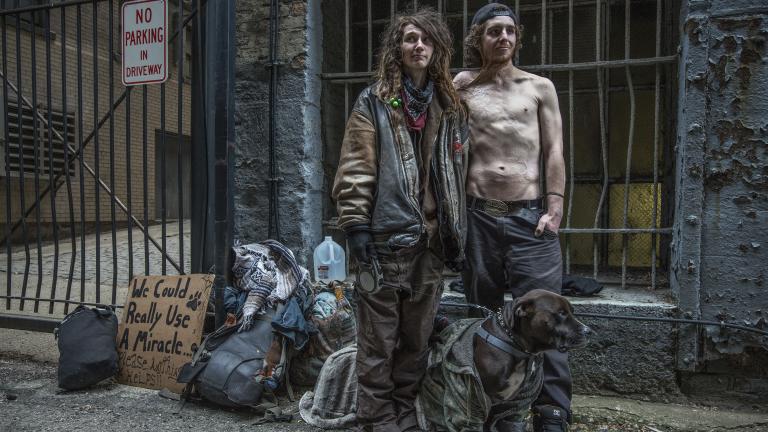 Chicago Photographer Captures Toll of Opioids, Homelessness
Dec. 28, 2017: Lloyd DeGrane spent three years photographing homeless encampments in Chicago. He shares images and stories from the streets.
---