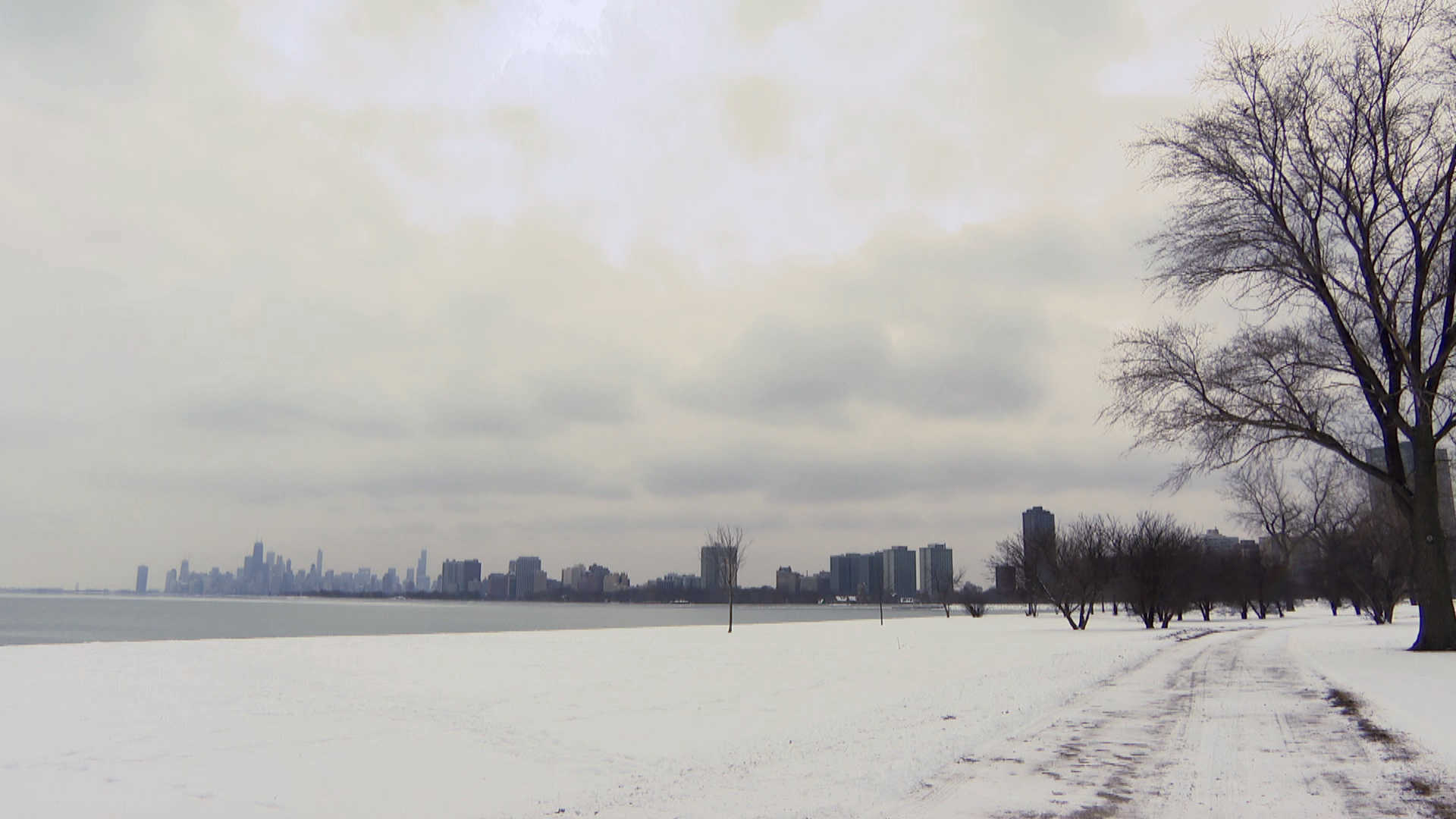 Friday update: Snow will gradually end later this morning but could be heavy at times, according to the National Weather Service, adding another 2-4 inches of accumulation in the area. Travel impacts are expected.
Check CTA service alerts here. For Metra service alerts, go here. Find closures of Chicago-area schools, businesses, daycare centers and organizations from the Emergency Closing Center here. The Department of Streets and Sanitation continues to monitor road conditions and has deployed more than 280 salt spreaders from its fleet to remove snow, according to a city press release. Track city snow plows here.
As of 9 a.m. Friday, 748 flights have been canceled at O'Hare International Airport and 285 flights have been canceled at Midway International Airport, according to the Chicago Department of Aviation. Check the status of your flight before heading to the airport.
READ: CPS Cancels Friday Classes Ahead of Snowstorm
The U.S. District Court for the Northern District of Illinois will be closed Friday due to the inclement weather and dangerous driving conditions, according to a press release. The Circuit Court of Cook County will be closed Friday "to ensure no one is placed in a position of danger in getting to court," Chief Judge Timothy Evans said in a statement. All Chicagoland and northern Illinois Secretary of State offices will be closed Friday. Get the full list of closings.
The Museum of Contemporary Art, Shedd Aquarium, DuSable Museum, National Museum of Mexican Art, Chicago Children's Museum and Adler Planetarium will be closed Friday due to the inclement weather, according to statements on their websites. The Art Institute of Chicago, Field Museum and Museum of Science and Industry are open Friday. The Chicago Botanic Garden will open at noon on Friday due to the weather.
A heavy snowstorm, expected to last from Thursday evening through Friday evening, could blanket the Chicago area with 6-10 inches of snow, according to the National Weather Service.
Snow is expected to start falling around 4-6 p.m. Thursday in the western suburbs and hit the city around 5-7 p.m., according to NWS meteorologist Todd Kluber.
Heaviest snow totals are expected in the northern suburbs and Chicago, with 6-10 inches forecast. Snow totals decrease south of I-80, with totals expected around 3-5 inches. Only traces of snow are expected near Bloomington-Normal.
"There's a potential for localized areas to get up to 12 inches of snow," Kluber said Thursday. "Multiple waves will be coming through the overnight hours around 2 a.m. to 7-8 a.m. Friday. There'll be a heavy band of snow across the metro area that could see up to 1 inch of snow per hour."
Some areas could see up to 2 inches of snow per hour. "At this point, there's uncertainty as to where that will be," Kluber said, adding it is possible that the heavy band of snow could travel across the Chicago area throughout the day. "It wouldn't be surprising to see rapidly changing conditions."
The NWS is urging people to avoid traveling unless necessary. Visibility could get down to a half-mile during the heaviest snow fall. "You could have poor visibility in front of you and on the road," Kluber said. "You could have difficulty seeing the lines of the road because it will be snowing so hard."
If you do have to travel, make sure you have a full tank of gas and an emergency kit with food, water and something to keep you warm, like a blanket, and a small shovel, said Kluber. "Use extreme caution when traveling and make sure you give yourself a considerable amount of time to travel because it will be really slow."
In addition to this snowstorm, meteorologists are monitoring the possibility of an additional 1-2 inches of snowfall on Saturday.
Contact Kristen Thometz: @kristenthometz | [email protected] | (773) 509-5452
---
Related stories: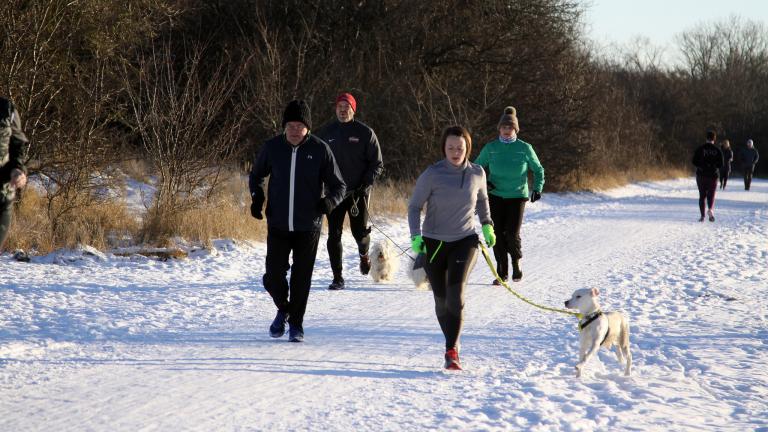 Safety Tips for Exercising Outdoors in Winter
Jan. 12: Don't let frigid weather derail your outdoor exercise routine. With the proper precautions and gear, you can keep it up all winter long, says orthopedic surgeon Dr. Diego Villacis.
---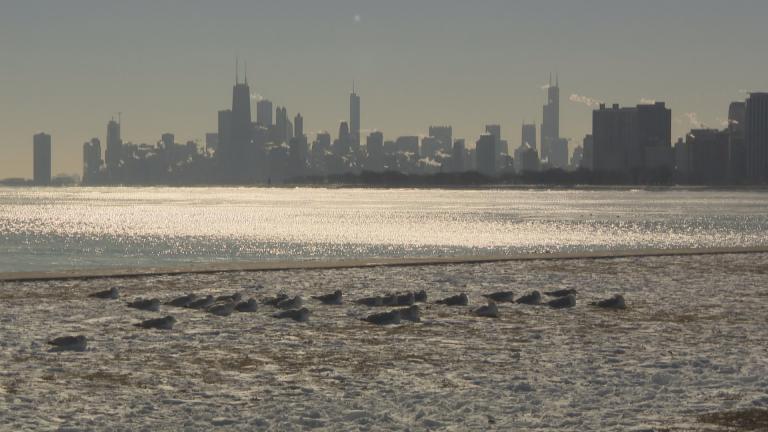 Prolonged Cold Weather Could Tie Chicago Record
Jan. 2: Chicago ushered in 2018 with a record-setting high temperature of 1 degree on New Year's Day. With cold temperatures expected to persist, the city could tie a different record by the end of the week.
---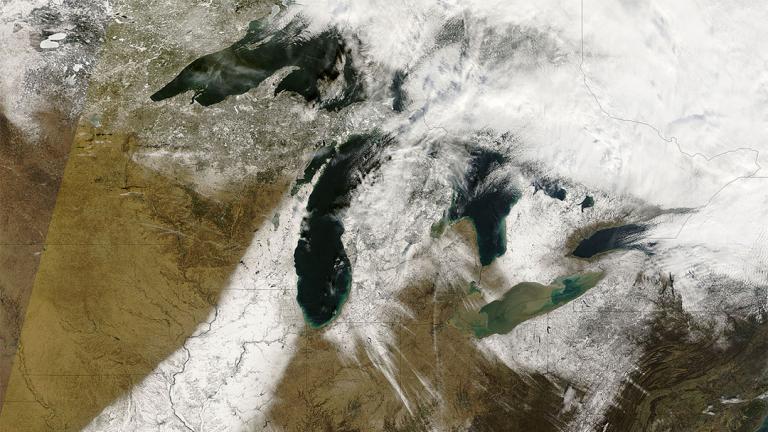 Global Warming's Impact on Lake Effect Snow: Fewer Flurries, More Rain
Nov. 15, 2017: Lake Michigan is getting warmer, and eventually it will mean winters with less snow in Chicago. But don't plan yet for winters free of the white stuff.
---