Chicago ushered in 2018 with the coldest temperature in nearly 50 years. The city's high on Jan. 1 was just 1 degree, according to the National Weather Service. The previous record of 5 degrees was set in 1969 on New Year's Day.
"We're in the heart of an arctic air mass that has built over time since the Christmas snow," said NWS meteorologist Matt Friedlein. "The snow pack serves as a freezer. It keeps things chilly and doesn't allow the sun to have an effect during the day. [The sun's] reflected rather than absorbed."
Tuesday started with a wind chill advisory for the Chicago area, as wind chills were forecast to range from 25 degrees below zero to minus 35 degrees. According to the NWS advisory, frostbite could occur in as little as 10 minutes to exposed skin.
"Cold weather can catch you off-guard," Friedlein said. "Dress in layers, limit the amount of time you're outside, especially any exposed skin. The combination of the temperatures and winds can be dangerous."
Pets should be brought indoors and people should stock their cars with extra clothes or blankets in case of an emergency, he added. "Have some way to contact people in case you get stranded in winter conditions because when the heat goes out it can be dangerous very quickly in this type of cold."
The Chicago Department of Family Support Services operates six warming centers across the city during the week when temperatures are below 32 degrees. Hours are 9 a.m.-5 p.m. Monday through Friday. The Garfield Center is available 24 hours a day, seven days a week. The city recommends calling 311 for warming center information. 

Temperatures have remained below 20 degrees since Dec. 26 and are forecast to stay below 20 degrees through the end of the week. If the frigid temperatures continue through Saturday, the city could tie the record of the most consecutive days – 12 – below 20 degrees, which was set in 1895 and occurred again in 1936.
Friedlein says it's likely the city will tie that record, but by Sunday temperatures will be closer to the average temperature of 30 degrees and could bring the chance of snow. The warmer temperatures aren't expected to last long: Next week temperatures are forecast to return to the teens, according to Friedlein.
The prolonged cold spell has also led to more ice forming on Lake Michigan, but Friedlein urges people be cautious about walking on the ice. "With Lake Michigan being a vast body and the wind and the waves can break up ice easily, it keeps ice thin and thus it could be dangerous to walk on." 
As of Jan. 1, the total ice cover for the Great Lakes was 19.7 percent according to the Great Lakes Environmental Research Laboratory.
Contact Kristen Thometz: @kristenthometz | [email protected] | (773) 509-5452
---
Related stories: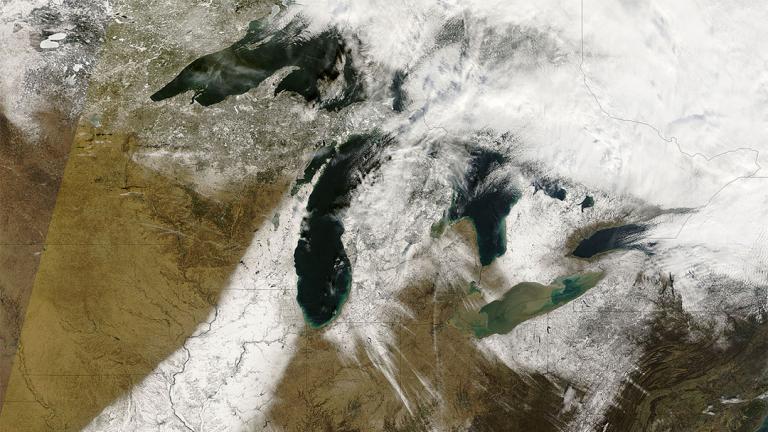 Global Warming's Impact on Lake Effect Snow: Fewer Flurries, More Rain
Nov. 15: Lake Michigan is getting warmer, and eventually it will mean winters with less snow in Chicago. But don't plan yet for winters free of the white stuff.
---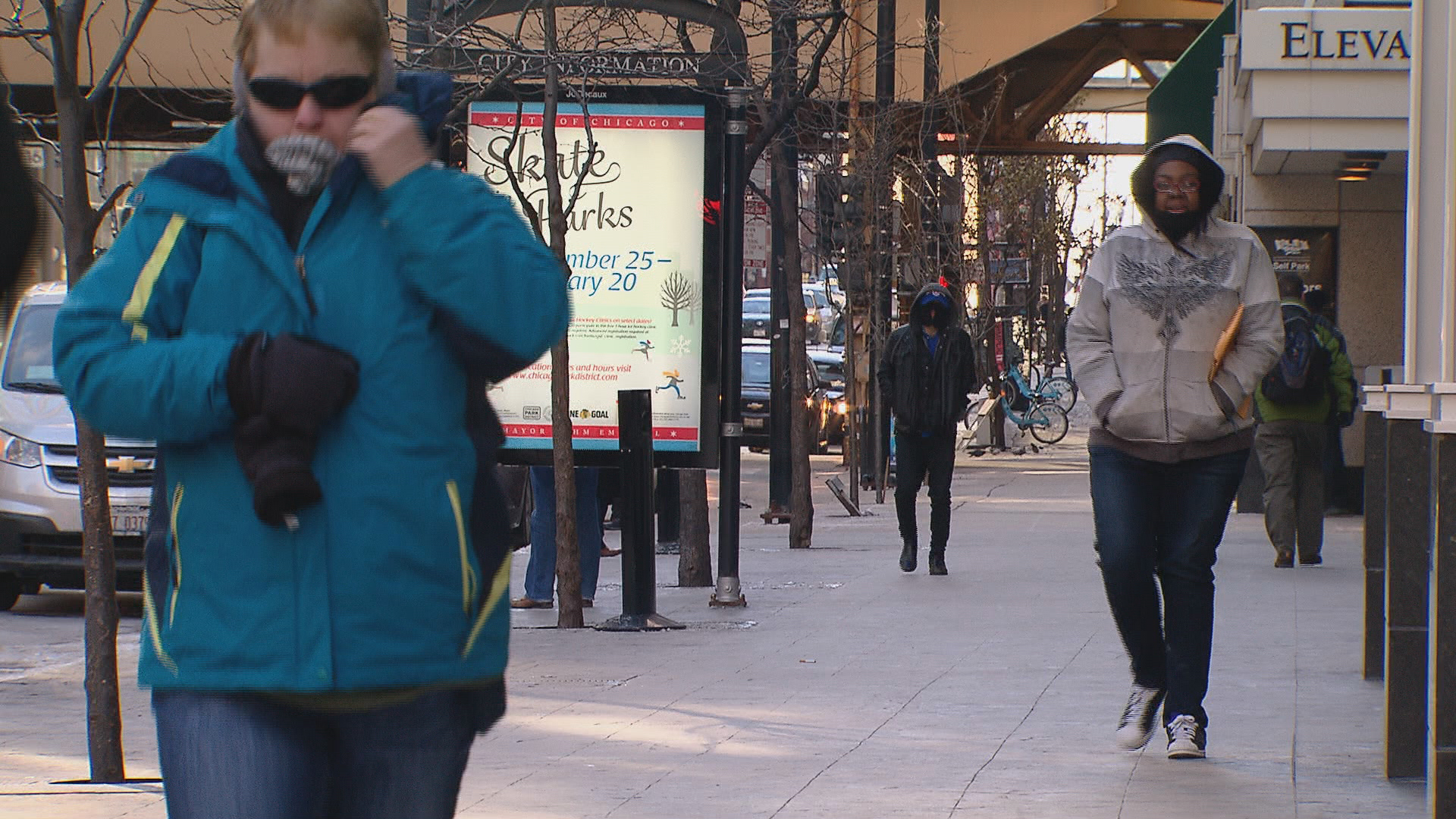 Chicago Winter Could Be Mild, Wet … or Neither
Oct. 24: Weather forecasts say Chicago might see a third straight mild winter. Will that prediction pan out?
---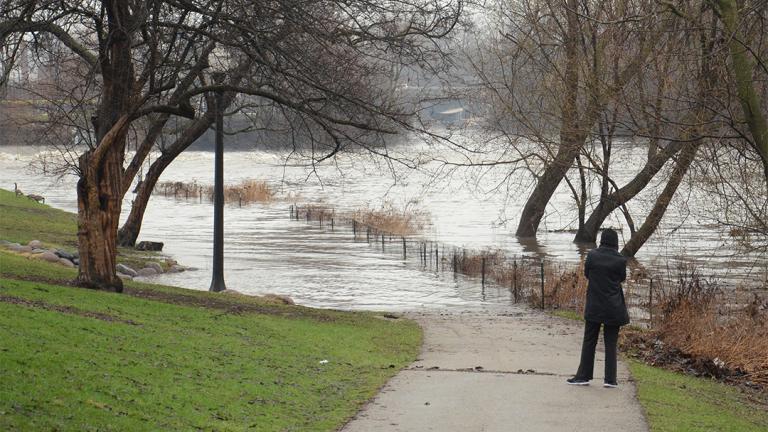 Tips for Conserving Water to Prevent Flooding in Chicago
Oct. 24: There are more soggy days ahead. Find out how you can help ease the burden on the Chicago River and reduce the risk of flooding.
---